I am happy to see how, every day, more and more people are interested in the effectiveness and innovation of South Korean cosmetics. Korean skincare is not only hugely popular in Korea, but it has taken the world by storm! But if you don't live in Korea, where can you safely buy Korean skincare products online in the US?
Sadly, many beauty stores in the US still don't stock Korean skincare products. Luckily, there are dozens of excellent online shops specializing in K-beauty and skincare products, often shipping directly from Korea, and I will share my personal experiences I have had with different stores, the tips and advice that you should take into account when buying, and above all, advice on Korean cosmetics in general.
The Best Online Korean Skincare Shops
I've been successfully shopping online for Korean skincare products for many years. I have shopped from many online shops selling Korean skincare products. It can be hard to know which one to purchase your products from. I've put together a list of my favorite and most trusted online shops to make it super easy for you to sift through all the choices out there!
All the stores with a physical address in South Korea and all the products I have obtained have been original. The stores I mention are among the stores with the greatest and best reputation among those of us who buy from South Korea.
Yesstyle
Yesstyle is my favorite store when shopping online for Korean skincare products. They ship direct from South Korea and have the most extensive range. They also stock a lot of Japanese and Taiwanese skincare and beauty products. This is where I get my Hada Labo hyaluronic acid lotion from.
Another advantage of YesStyle is that it offers free shipping to most places if you order a few items. For the US, it is free shipping for all orders over $52. They also include plenty of free samples with my order.
I also have to add that Yesstyle's service is fantastic. They always arrive on time. Their customer service is at the highest level.
Packages come well-packed, in paper packaging and plastic kept to a minimum.
I like buying from YesStyle because I can rest assured that I'm buying genuine products and no fakes. I can't stress enough how important it is to buy from a trusted seller with good reviews to avoid purchasing a fake product containing who knows what. If the price of a product you want is too good to be true (mostly on Amazon or eBay), it could be fake.
See my tips for buying Korean skincare products on Amazon or eBay below.
Jolse
A look at some of the best sellers on the Jolse homepage. Another of my current go-to Korean skincare online shops. I really cannot live without that Jeju Orchid Eye Cream!
Jolse is a Korea-based online shop for Korean skincare and beauty products. Jolse remains one of my favorite online shops for Korean skincare and beauty products. It's the first shop I ever purchased items from (way back in 2012), and I love their friendly and fast service.
Again, Jolse has quite an extensive range of items, although you won't find Japanese or Taiwanese products on this website. They also ship directly from Korea, and their prices are highly competitive. They send many samples depending on your purchase.
They offer free shipping on orders of any value, and one of my favorite perks about shopping with Jolse is that they also have a rewards program where you get points every time you make a purchase. These points can then be used for a shopping credit. I also feel very confident when buying items from Jolse that I'm not buying any fake products.
Their shipping types are standard and EMS (in addition to DHL in some places).
Soko Glam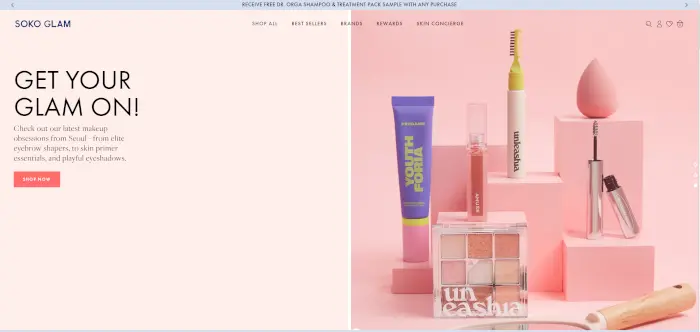 Soko Glam is an American-based online shop for Korean skincare that looks glam! This website would be perfect if you're based in the US and don't know where to buy Korean skincare from. This online shop offers so much detailed skincare information, too.
Soko Glam is a beautifully laid out and well-trusted US-based online store that is easy to navigate. Founded by Charlotte Cho, a South Korean-American esthetician, author, and entrepreneur, this website looks so pretty that you'll have difficulty not filling your cart full of goodies.
Although the range available on Soko Glam is not as extensive as that of YesStyle or Jolse, it offers in-depth information and product advice based on the Korean 10-step skincare routine. It even features a K-beauty blog (nicknamed The Klog), and you can earn rewards with every purchase that can be used for a shopping discount next time you need to stock up.
Soko Glam offers free shipping on all US orders above $35. The advantage for US buyers is that you would receive your order faster than if shopping from an online store based in Korea or elsewhere.
If you're not based in the US, then you'll be happy to know that Soko Glam does ship internationally (to about 30 countries currently).
Very overpriced. I don't shop here. I did once during a huge sale, and even their "huge" deal only matched Jolse prices, not any better.
BeautyNetKorea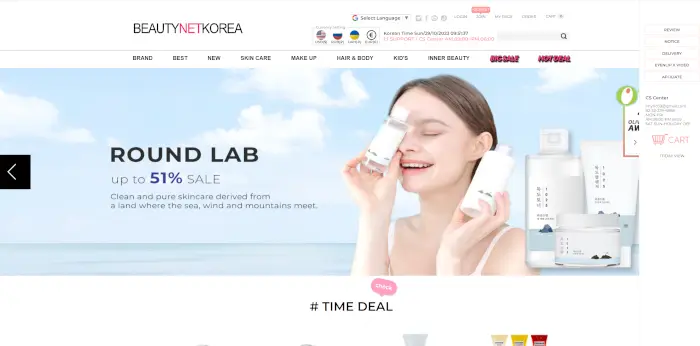 BeautyNetKorea is a Korea-based online shop specializing in Korean beauty products. It's heaven for anyone who loves Korean makeup. They have such a massive range and stock famous skincare lines, too. They also have their own brand called EyeNlip.
This is another big Korean-based online shop with quite an extensive range of items. However, they specialize in Korean beauty products more than Korean skincare products.
I have purchased a couple of times, and I've always received my orders fast (under a fortnight to the US), and I think the service is good. The purchasing experience was favorable: inexpensive products, free samples, and friendly customer service. I like that they also have a rewards system, which occasionally has saved me up to $20!
The only downside, compared to shopping with Yesstyle or Jolse, is that a while ago, they changed their shipping system, and I don't get shipping for free. Now, you have to pay for it, and its value will depend on the area where you are located and the total weight of the package (shipping by weight + tracking).
iHerb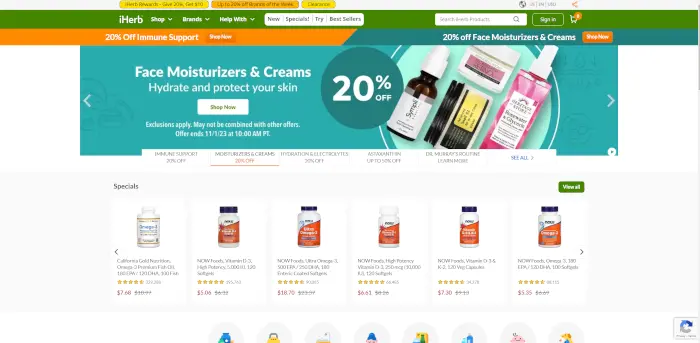 Yes, you can buy Korean skincare on iHerb! Their range is growing every day, and their prices are excellent.
I'm new to shopping with iHerb, but I love that they have also started stocking Korean skincare items (mainly trendy items from brands such as COSRX and Etude House).
Their prices are excellent and comparable to YesStyle's and Jolse's. I'll often stock up on items I'm about to run out of when buying non-Korean skincare things like essential oils, vitamin C serum, and supplements.
If you live in the States, you will benefit from their free shipping!
Amazon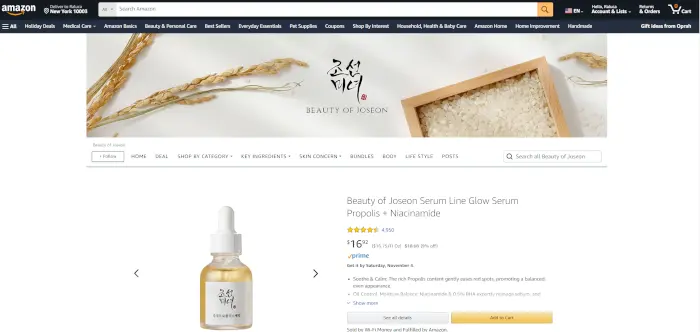 Similar to eBay, you do have to shop with a bit of caution when buying Korean skincare products from Amazon. There are just a few simple rules to avoid buying unauthentic items.
It's best to buy from official brand stores on Amazon as most popular brands do have storefronts on Amazon – such as that of Etude House. You also have the option of buying from the official Jolse or BeautyNetKorea Amazon stores (similar to eBay).
Also, pay attention to shop ratings and check reviews before buying from an Amazon seller.
I should also mention that a massive perk of Amazon is Amazon Prime – you don't have to panic when you suddenly realize you only have three days' worth of sunscreen left.
eBay
I love that there are a few trustworthy shops on eBay to buy Korean skincare products.
I usually find that prices on eBay are among the best anywhere they have to be to compete with so many other shops. When shopping on eBay, though, you must be careful to shop from well-trusted shops with positive reviews to avoid being scammed or ending up with fake products.
If you like shopping on eBay, here are a couple of Korean skincare shops I highly recommend, as I've only ever had very positive experiences shopping through them. I also love reading a couple of Korean skincare forums (such as the Asian Beauty subreddit), and I'm people are constantly talking about the positive experiences they have had with these shops, too:
IAmLove-Shop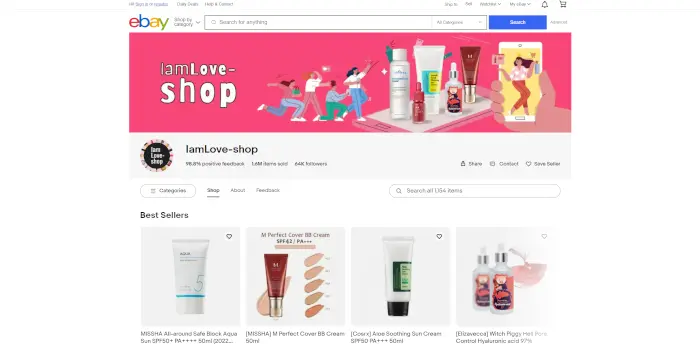 This store is Jolse's eBay shopfront. As of today, when writing this post, they have almost 4,000 Korean skincare and beauty items listed in their shop. They also have over 200,000 positive reviews!
I have purchased from them a few times, and I have never had an issue. They do not offer their complete inventory on eBay as on Jolse.com, and the prices vary slightly from the website. The deals on the site are not available on eBay, but you will occasionally find a super reasonable price on something on eBay.
There is free shipping to the US, even on individual items, so I did two different orders for one thing each in the last six months or so. They even send you three samples with each order for an individual item! Love the eBay option for that reason, when you can't afford a haul plus shipping.
How to purchase?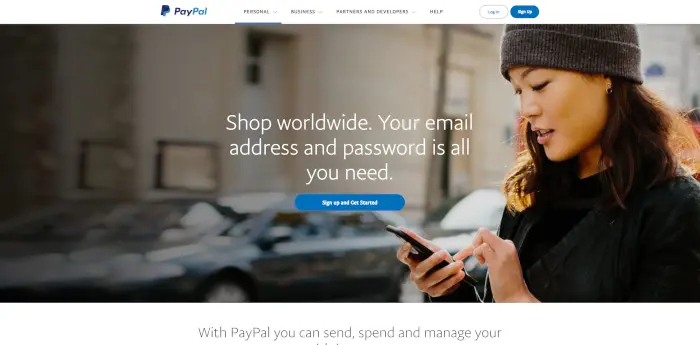 The first thing you must have to make international purchases is a credit card that accepts international purchases. Why do I recommend it? Because it is not worth buying dollars, especially now that it constantly fluctuates.
Once you have your credit card, create your PayPal account. Paypal is the safest method for international purchases. If you have problems with a seller and your purchase does not arrive, or you have not received a response within the period they give you, you can claim and get your money back. Remember that it is not advisable to complain about everything without first contacting your seller, as they can block your account.
The other credit card payment method is to create a virtual card with a specific amount. It is the best to prevent your data from being hacked and being a victim of scams. You can find many tutorials on how to create your virtual card online.
In Summary
I hope I've helped you decide where to buy Korean skincare products. There are many more online shops I could have listed. However, these are my favorites and the ones I've had the best experiences with or read the most positive reviews about. Depending on your location, you may even have some online shops from your country specializing in Korean skincare.
Also, suppose you're only just putting together a Korean skincare routine and need some help deciding what products you should start with. In that case, I've written a helpful guide about creating a straightforward Korean skincare routine.