Regarding your beauty regime, do you have a multi-step Korean skincare routine, or are you more of a makeup junkie? Cosmopolitan centers such as Paris and New York have defined most of the standards of cosmetic beauty we follow today. However, our search for undisputed experts takes us further east regarding the latest in skincare.
Countries like Japan and Korea have been perfecting their skincare regime for decades. They've realized that the secret to eternal youth isn't what you put on top of the face but what you do to nourish the skin beneath. It's more than that: for the average Japanese or Korean woman, skincare is a part of one's well-being.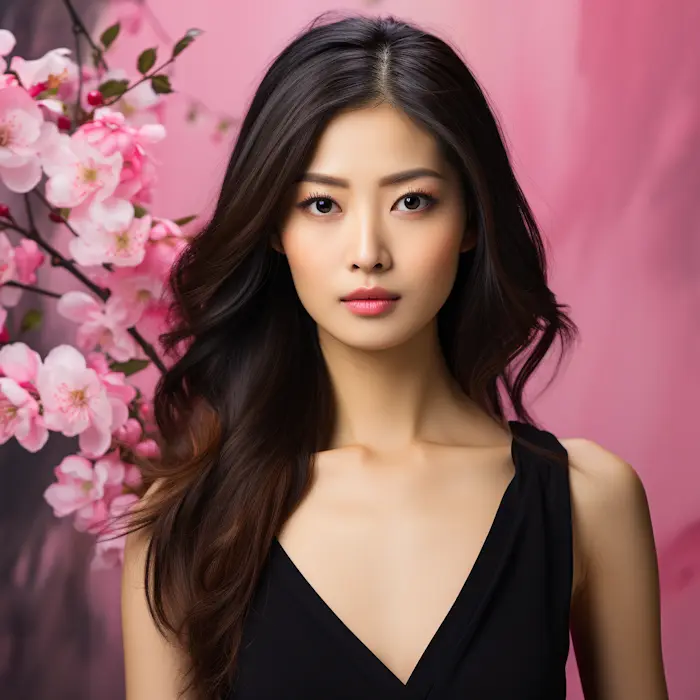 This guide on the product layering technique of a Korean skincare routine is based on many years of experience researching, studying, and using multiple skincare products, especially Asian ones. Join me to demystify the ever-confusing multi-step Korean skincare routine and product layering technique.
The Korean Skincare Routine Guide:
General Characteristics of Asian Skin
Everyone's skin is unique, but some traits are more commonly found in Asian skin.
Asian skin is more strongly protected against premature aging because Asian women have a relatively thicker dermis, a higher melanin count, and a higher collagen concentration.
On the other hand, a high melanin count makes Asian women more susceptible to hyperpigmentation and freckling if exposed to the sun. Also, Asian skin absorbs chemicals slower than Caucasian skin because of the thicker dermis. It's one of the reasons why incorporating several skincare layers is so efficient!
Asian skin tends to be oilier, particularly in the T-zone area. Climate is a contributing factor, and the risk of acne and blocked pores is high. Despite this, Asian skin tends to lose moisture at a higher rate, making moisturizing essential.
Mindfulness with Skincare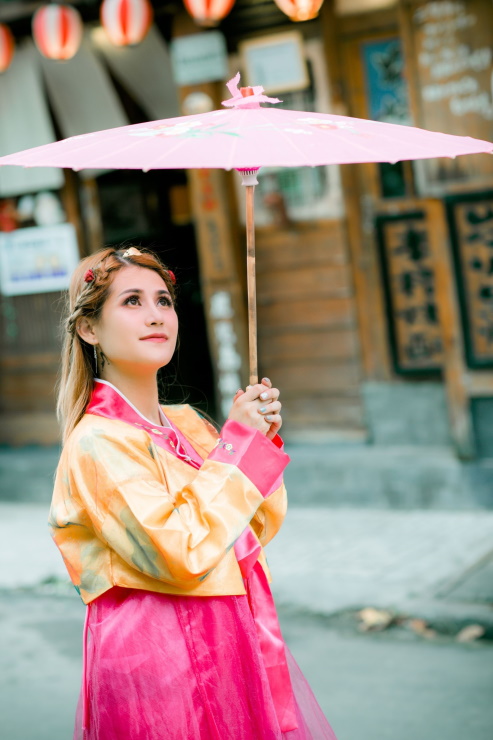 To many Asian women, skincare isn't considered cosmetic upkeep – it's not just to ensure that skin is clear and that makeup looks good. Instead, skincare is an essential part of one's well-being.
Asians, mainly Koreans, are taught to care for their skin at young ages. Asian women use high-grade sunblock and do everything they can to keep out of the sun. This is a preventative measure against premature aging. Koreans put on skincare products and properly remove their makeup before bed.
Some products are massaged into the skin to get the blood circulating, relax the mind, and treat the facial muscles. Some Korean women are even known to slap the product vigorously into the skin – no timid rubbing here!
Such precautions help lead to generalizations that Asians have youthful skin. Evolutionary psychology also teaches us that a clearer skin complexion often signifies excellent physical health, which leads one to prefer a clearer skin complexion over bacteria-ridden ones. Having impeccable skin is also related to the Asian culture, where a flawless and fair complexion is preferred over darker and troubled ones.
Good skin is an entire philosophy: when you have good skin, you can wear less makeup, look much healthier, and seem younger. The layered Asian skincare routine is almost ritualistic in its execution, and it can be the best part of one's morning or night. It surpasses fulfilling a physical purpose and can promote emotional and mental well-being.
Why the multi-step Korean Skincare Routine?
Due to that, Asians tend to have a wide range of skincare products, targeting specific concerns, with Korean (i.e., Innisfree, Skinfood, etc.) and Taiwanese (i.e., Naruko, Neogence) remaining the most competitive ones in terms of quality and innovation.
This holistic approach is reflected in the investment and the time Korean women place into their skincare routines. Every detail is covered, from patting an essence on the face to all the prep work necessary for proper moisturizing. As the pinnacle of this holistic approach, women from Japan and Korea commonly practice a multi-step skincare routine designed to deliver targeted nutrients and moisture as effectively as possible.
Anyone can try this routine, but it would be particularly effective if you have one of the following conditions:
Skin type similar to the general characteristics described above
Acne-prone skin
Oily/combination skin with lots of clogged pores
Sensitive skin
Dry skin (note: the skincare routine may have to be modified to include more intensive hydration products)
Main Differences Between Asian and Western Skincare
Why do Asian women have a reputation for beating the fight against premature aging? Some of it is thanks to nature, as indicated by the characteristics above.
Also playing a strong part is an elaborate skincare routine averaging 5 to 10 products, depending on the time of day and severity of the skin's condition.
From cleansing oils and treatment essences to sleeping masks, the multi-step Korean skincare routine is far more comprehensive and well-developed than its Western counterpart. It is also gentler, cheaper, and more entertaining to use.
Suppose you're accustomed to the cleanse-tone-moisturize process as popularized by Western brands. In that case, this routine may seem like going overboard! But if you're unhappy with your current skincare routine or have always been curious about the process, keep reading to find out what makes the multi-step Korean skincare routine unique.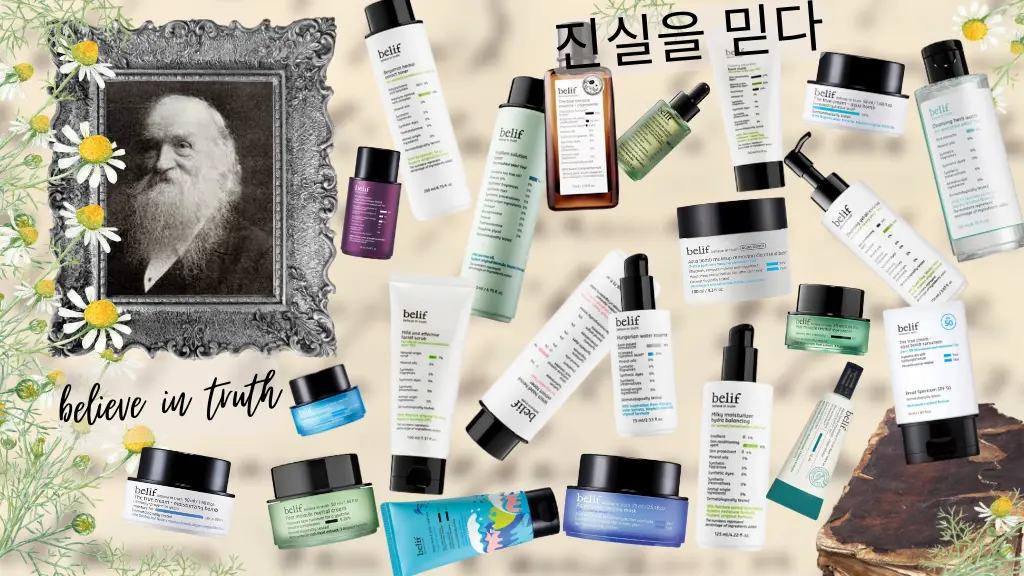 Korean Cosmetics Industry
There is no doubt that the Korean cosmetic industry is booming. According to a report from the BBC, the South Korean Customs Service estimated a total of USD$2.64 billion in Korean cosmetics and skincare exports for 2015. This is a huge amount of exports coming from Korea, given that the previous year, cosmetics and skincare exports were at USD$1.9 billion.
The industry continues to boom in Korea. Mintel's Jane Henderson states, "South Korea is one of the world's most exciting and fastest-changing beauty markets, which is globally influential and trend-setting." Due to the fact that the Korean personal goods industry is so fast-paced and exciting in terms of research and development, it is so easy to get completely overwhelmed and lost as there are many different brands, products, and extremely strange ingredients to look into. It also doesn't help that many Korean Skincare devotees adopt a 10-step skincare routine; for the average person, it can be too much and confusing.
Overall Quality
If it hasn't already been made evident, Asian women take their skincare very seriously! The market is highly competitive. Interestingly, brands do not compete on price as customers favor quality over price and do not mind paying more for a superior product. Discerning customers keep skincare brands on their toes. Therefore, you can find great skincare at every price point, making Asian drugstore items a hot commodity worldwide.
Innovative Ingredients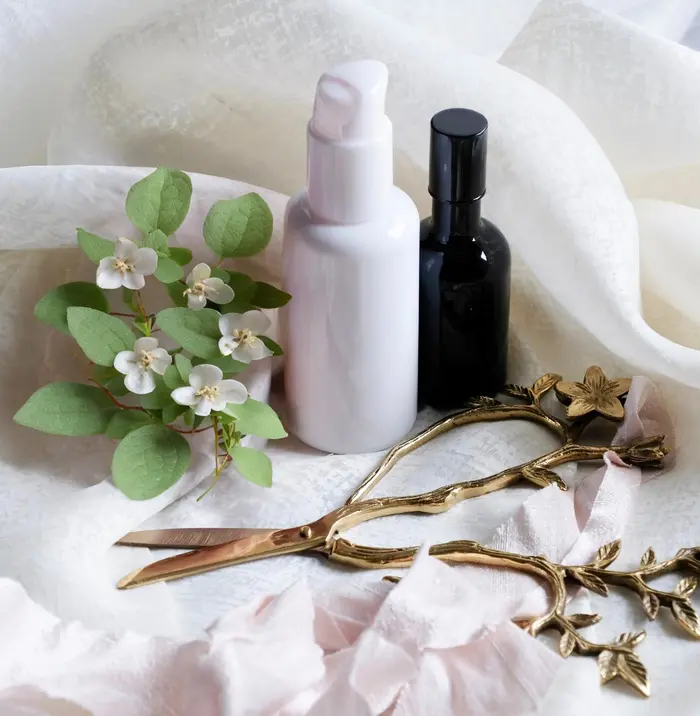 Asian skincare companies are quite a few years ahead of their Western counterparts. Part of this is due to the high levels of investment placed by consumers and suppliers of skincare. Competition and increased demand from customers allow them to research new ingredients extensively.
So far, yeast, snail mucus, bee venom, and synthetic snake venom have all been used in skincare products to have more youthful skin! Hey, if nightingale droppings make a good eye cream, anything goes…
Now that you have some background, here's our guide to setting up your multi-step Korean skincare routine!
Step 1: Cleansing
Cleansing is a crucial step in skincare. Properly cleansing your skin is the foundation for healthy-looking skin and better makeup application.
There are many schools of thought on cleansing.
The basic one is a foam cleanser and a cleansing toner, a common practice in Western countries. If you study Western skincare brands, you'll notice that they often don't have any cleansing oil or makeup remover, just regular cleansers. American brand Kiehl's, for instance, doesn't have any cleansing oil or makeup remover, just creamy/milky/gel-type foam cleansers. Their toner is also the harsher astringent type with makeup-removing properties.
The more advanced cleansing ritual is double cleansing, a common practice among Asian women. I have been doing this since I started using a layered Korean skincare routine without realizing that this is called double cleansing.
This process is prevalent mainly in Japan. The first step of the layered skincare routine uses an oil-based cleanser that removes makeup, oil buildup, and other impurities from the skin. The second step usually involves a gentler cleanser, like foam or cleansing milk, which helps wash away any remaining dirt. This two-pronged attack against impurities leaves the face clear for subsequent moisturizing.
I grew up learning that you need to use a cleanser with makeup-removing properties for makeup and then wash it off with a regular cleanser. Everyone around me, except for guys, is doing this double-cleansing thing. It's debating whether or not you need a makeup-removing-cleanser for sunscreen, but my advice is if the sunscreen doesn't claim that a regular face wash can remove it, then you should at least use micellar cleansing water.
The third school of thought involves exfoliation and pore cleansing. There are two different types of exfoliation: physical and chemical exfoliation.
Physical exfoliation refers to using a scrub or gommage peel to physically remove dead skin cells on your skin surface.
Chemical exfoliation, on the other hand, relies on acid treatments such as vitamin C, AHA, BHA, PHA, and so on to accelerate cellular renewal and break away dead skin cells using a chemical reaction. AHA works on dead skin cells on your skin surface, whereas BHA tends to help remove those inside your pores.
Another "physical way" of pore cleansing that does not involve chemical exfoliants is a deep-cleansing mask. These masks use kaolin, charcoal, bentonite, mud, and so on to "suck out" sebum within your pores. Although it is controversial whether or not a clay mask can suck out sebum within your pores, it is a sound absorbent. It can temporarily remove anything on your skin's surface to make it appear dewier and cleaner.
In short, no matter which schools of thought you adopt, you must clean your face thoroughly but gently.
Normal to dry skin, like myself, prefers using micellar cleansing water, a foam cleanser, a weekly clay mask, physical scrubs, AHA, and BHA.
My friend, a minimalist sensitive combination skin, uses a milky cleanser (e.g., Cetaphil Daily facial cleanser), a gentle astringent toner, and wash-off masks.
My mom used to think that a foam cleanser could remove everything. Since she upped her cleansing game, she has realized that her skin has become dewier with fewer breakouts. She uses a cleansing balm/oil (e.g., Banila Co Clean it Zero) to remove her makeup, followed by a foam cleanser. Additionally, she sometimes treats herself with a clay mask and physical scrub.
My husband, with oily, acne-prone, and dehydrated skin, now uses a clay mask, foam cleanser, and AHA/BHA toner to keep his cystic acne at bay.
These are some examples of how to mix and match cleansing steps that best suit your needs. Just think of a cleanser like sweeping and mopping your room. No matter how you clean your room, it will always be full of dust and dirt in a few days because your environment changes and your skin produces metabolic waste.
Hence, even if you want to skip some steps, the cleanser is something you should never forget. Be thorough, but most importantly, be gentle as well.
Points Makeup Remover
A points makeup remover is a makeup remover explicitly designed for waterproof makeup on your delicate eyes and lips area;
Cleansing Oil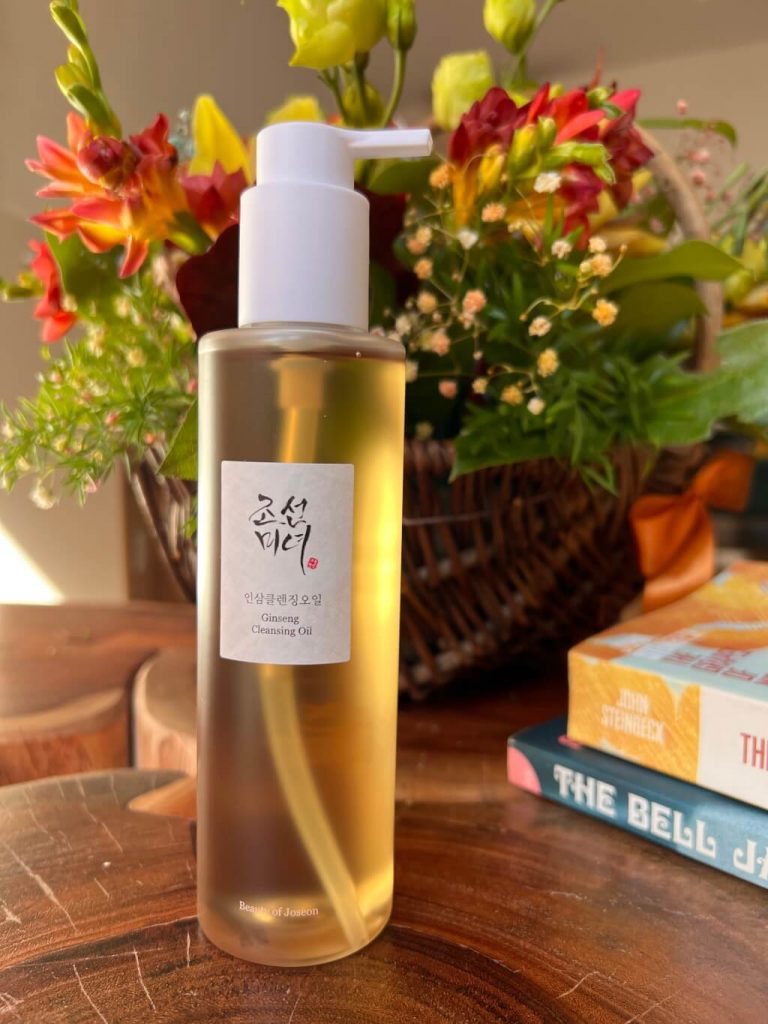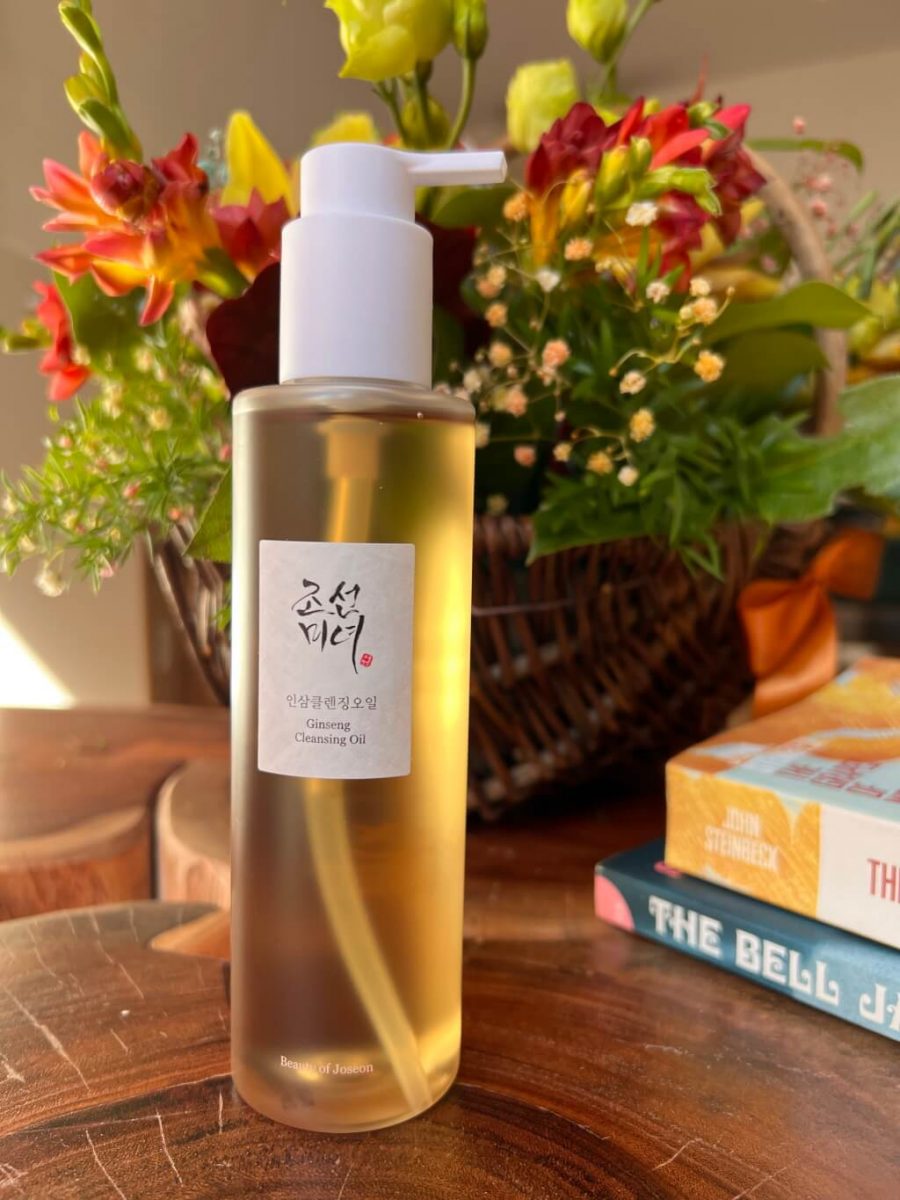 The cleansing oil is an oil-based, runny liquid makeup remover to remove most makeup traces and impurities. It is the first step in your double-cleansing ritual.
Most oil cleansers emulsify in water, making them easy to wash off. This cleanser from Beauty of Joseon cleans beautifully and does not strip the skin, even for dry skin types.
You can also use natural facial oil as a quick substitute if none is on hand. Note that if you use crude oil, you'll have to be more diligent in the second cleansing half, as removing it is more difficult!
How to use:
Make sure your face and hands are dry;
Squeeze two pumps of cleansing oil into the palms and rub them together to warm up the oil;
Massage the oil into the face, working it well into the skin;
Wet hands with warm water and press palms into the face, allowing the oil to emulsify;
Rinse off with warm water.
Cleansing Balm
A cleansing balm, also known as Sherbet Cleanser, is a solid soft balm makeup remover that will dissolve and emulsify all traces of makeup and dirt on your face; the first step in your double cleansing ritual;
Cleansing Water
Cleansing Water, or micellar water, is a watery liquid makeup remover to remove lighter makeup; the first step in your double cleansing ritual.
Water-based Cleanser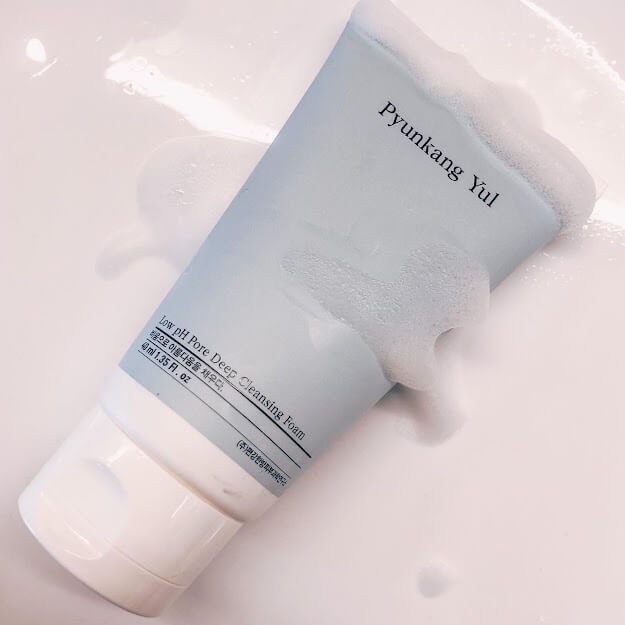 A water-based or second-step cleanser can be a cleansing milk, gel, or foam cleanser. It has both foaming and non-foaming formulas and is more suitable for drier skin.
A foam cleanser is the most common cleanser that will remove substances such as bacteria, sweat, dead skin cells, and dust, except waterproof and oil-soluble makeup. It is the second step in your double cleansing ritual.
The foam acts as a gentle scrubber, clearing away anything the oil left behind and prepping the skin for toning. It's effective but not abrasive. But since foam can be quite drying, if your skin is dry or sensitive, you can use a soothing cream cleanser or cleansing milk instead.
How to use:
Squeeze a pea-sized amount into palms and rub palms to lather;
Massage foam firmly into the skin in circular motions;
Rinse off with warm water.
If you'd like more water-based cleanser suggestions, check out Diana's article on the Best Korean Water-Based Cleansers.
Cleansing Toner
Cleansing toner or Astringent Toner is more common in Western countries that utilize alcohol or witch hazel extract to wipe away makeup residues and dead skin cells on a cotton pad. Astringent Toner is relatively drying and harsher, especially for drier skin types. An astringent Toner should not be confused with an Asian hydrating toner with lesser cleansing power but gentler and more hydrating on the skin.
Deep Cleansing Mask
Deep Cleansing Mask uses kaolin, mud, bentonite, charcoal, and so on to whisk away impurities on your skin's surface. Its pores-cleansing properties for those without visible pores (i.e., beyond its reach) are controversial.
Physical Exfoliators
Physical Exfoliators use physical scrub to manually remove dead skin cells on your skin surface.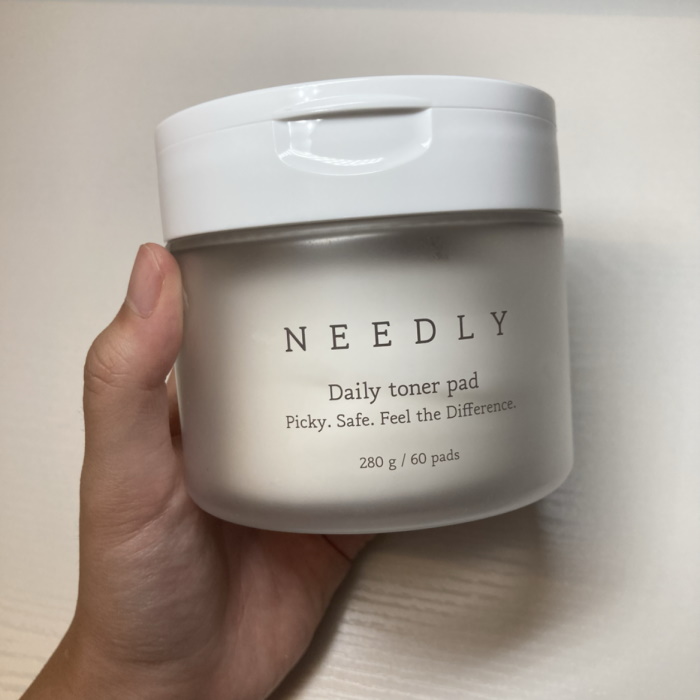 Chemical Exfoliators
Skin cells don't live forever, and as they die, they build up on the surface of our skin. Dirt, oil, and old makeup also get left behind with these dead skin cells, and if we don't exfoliate, this build-up clogs pores and makes our skin look dull and older.
A chemical exfoliant helps shed away these dead skin cells and keeps pores from clogging. This has many benefits for your skin, including:
Brightening your skin
Lightening unwanted hyperpigmentation and evening out general skin tone
Smoothing out rough textured skin
Lightening acne blemishes and preventing future breakouts
Increasing production of collagen and elastin
Minimizing pore size
Helping other skincare products and ingredients to absorb better and penetrate deeper into the skin, and
Decreasing the appearance of fine lines and wrinkles
Chemical exfoliators can come in many forms, such as toners, toner pads and sleeping masks.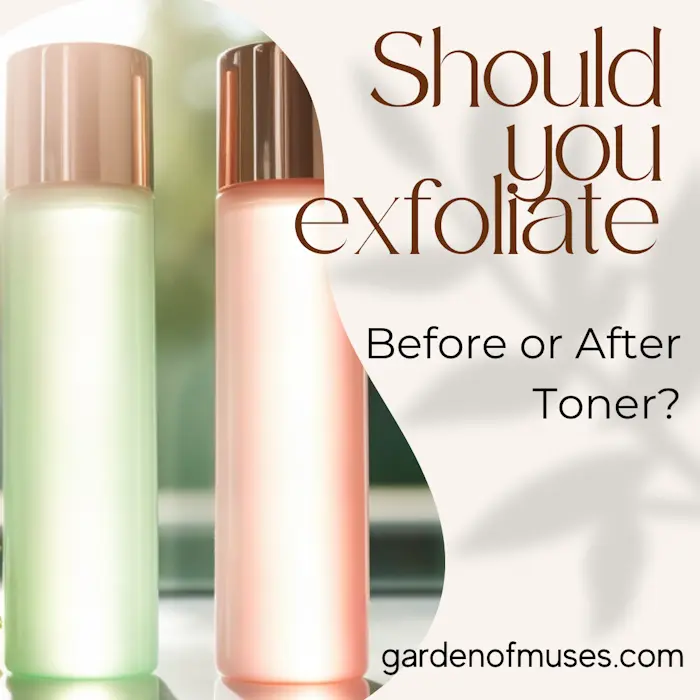 Step 2: Replenishing
The gist of the routine is: if it's not cleaning your face, it's moisturizing it! In this layered process, hydration is provided by toners, commonly referred to as "skin softeners." These toners never strip the skin of moisture or try to work in some extra cleaning as you might find in Western products.
Many products like essence, lotion, toner, mist, treatment essence, first serum, and so on fall under this step. Replenishing is when you inject lost moisture after cleansing your skin with watery and lightweight nutrition. It is like the first glass of water you drink after you get off your bed, which stimulates blood circulation and pumps good stuff into your skin cells to kick-start your day. Asian skincare routine focuses heavily on this step, but Western routines might jump right into the 3rd treatment step.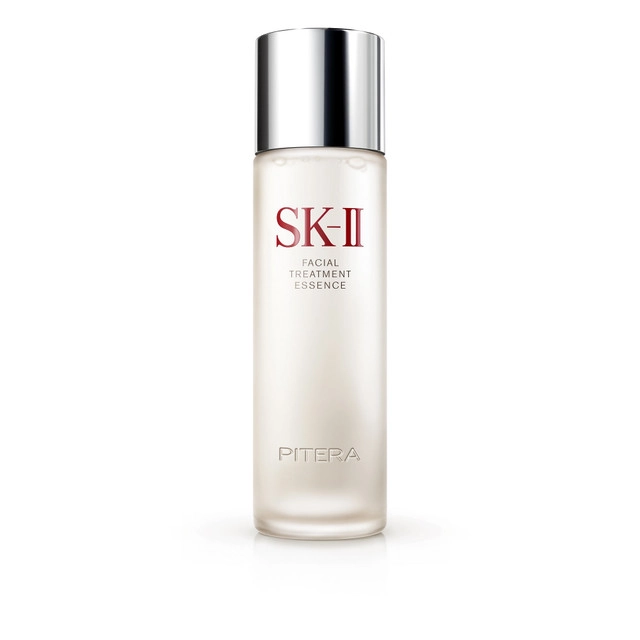 Treatment Essence
A treatment essence or first essence is a watery, runny, and precise treatment in liquid form. Its primary function is to renew, regenerate and gently exfoliate the skin to give the Asian dewy and glowing skin look. First regeneration SK-II Pitera Essence works better at cell renewal. If you don't have a cool $130 to drop on the cult-classic essence, don't despair, Galactomyces Ferment Filtrate is widely used by other brands in a higher concentration and lower price point.
The FTEs above have other added skincare benefits like brightening, moisturizing, lifting, and anti-aging.
First Serum
First Serum is a light-weighted, less intensive but skin-awakening activating step you apply after the treatment essence if you do apply a treatment essence. Their primary function is skin activating, nourishing, treating, and moisturizing. You can see my detailed explanation of the skincare category here.
Hydrating Toner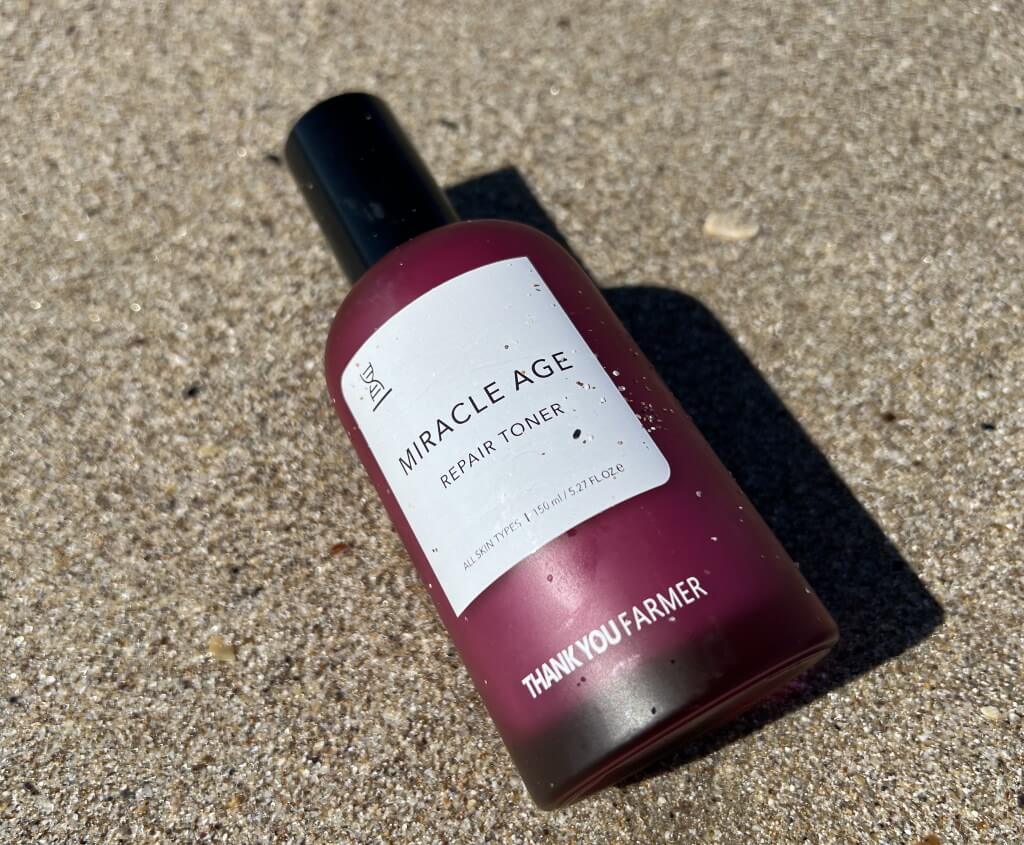 A staple in Asian skincare, toners condition the skin and prep it for the moisturizing sequence. Asian women's thinner moisture barrier may indicate their preference for gentler and more hydrating products. Toners are also known as a lotion in Japan and skin softening lotion in Korea. Almost every Asian skincare brand carries at least one hydrating toner.
Unlike astringent toner, hydrating toner focuses on supplying lost moisture from the skin, prepping and softening it to serve as a channel for better absorption of treatment products that follow. Women swear by their skin softeners in their layering routines. As such, they are likely to splurge a little more on these.
Asian toners can also brighten the skin, softening the top layer so that the rest of the products can penetrate better. They differ from traditional Western toners that regulate the skin's pH levels or provide extra cleansing. It's no wonder Western toners, especially from natural/organic lines, are starting to follow this way!
How to use a hydrating toner:
Apply immediately after cleansing for maximum absorption;
Pump the toner onto the cotton pad until it is covered; You can also apply it to the skin directly using your fingers and work it in that way;
Gently pat all over the face.
Some women go the extra mile and apply soaked cotton pads all over the face in a makeshift mask, time permitting!
Mist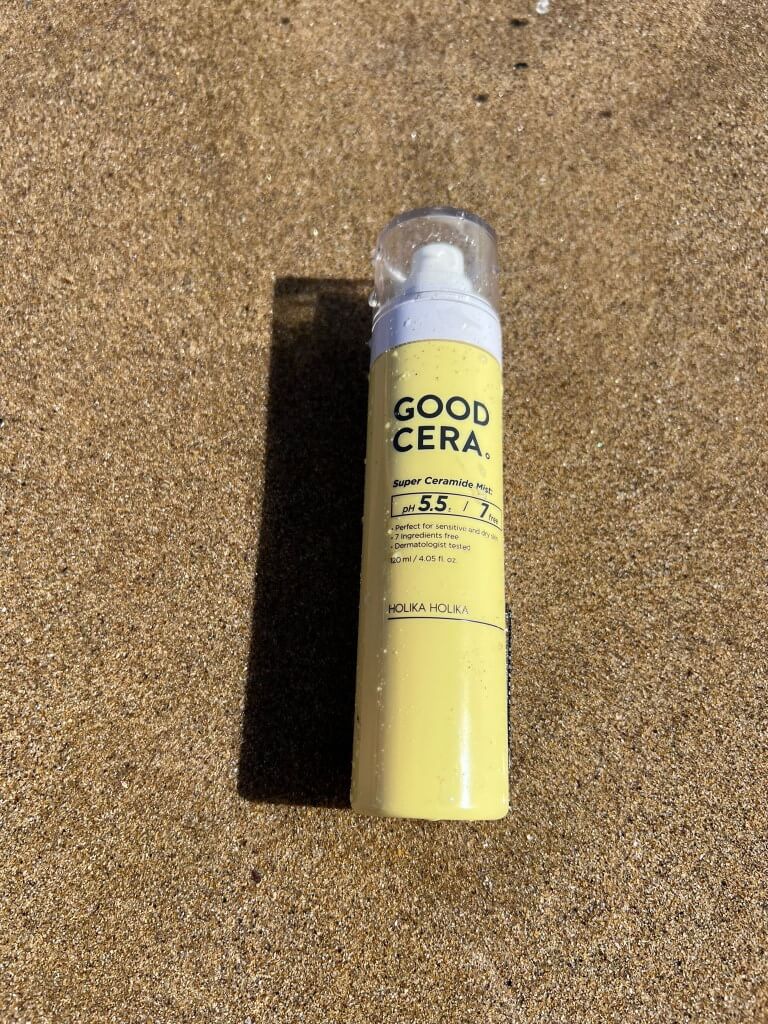 A mist is a convenient, simple, portable hydrating tool for Asian women. It benefits women who travel or stay in the office the whole day. It does only one simple thing – to supply hydration for the skin without messing up with your makeup, especially when outdoors or away from all your skincare essentials.
Step 3: Treatment
The treatment step is another broad but fundamental skincare category—perhaps the most expensive. Many products, such as eye creams, eye masks, dark-spot treatments, essence (not treatment essence), ampoules, serums, acne treatments, and even sheet masks, fall under this category. These are more targeted and highly concentrated products meant to treat and correct any skin imperfections you have, such as hyperpigmentation, dryness, flakiness, acne, blemishes, dark circles, wrinkles, and so on. In addition to cleansing away all the unwanted metabolism by-products and dirt on our skin and supplying them with nutrition and hydration, we now want something potent to treat our skin damage. All skin treatments are categorized according to three primary functions: moisturizing, brightening, and anti-aging.
Eye Cream
Eye Serum / Eye Cream is usually something I apply immediately after a watery toner or treatment essence. I think allowing these powerful ingredients to reach my delicate eye area is much more essential and effective before it is prevented or diluted by my facial moisturizers.
Ampoule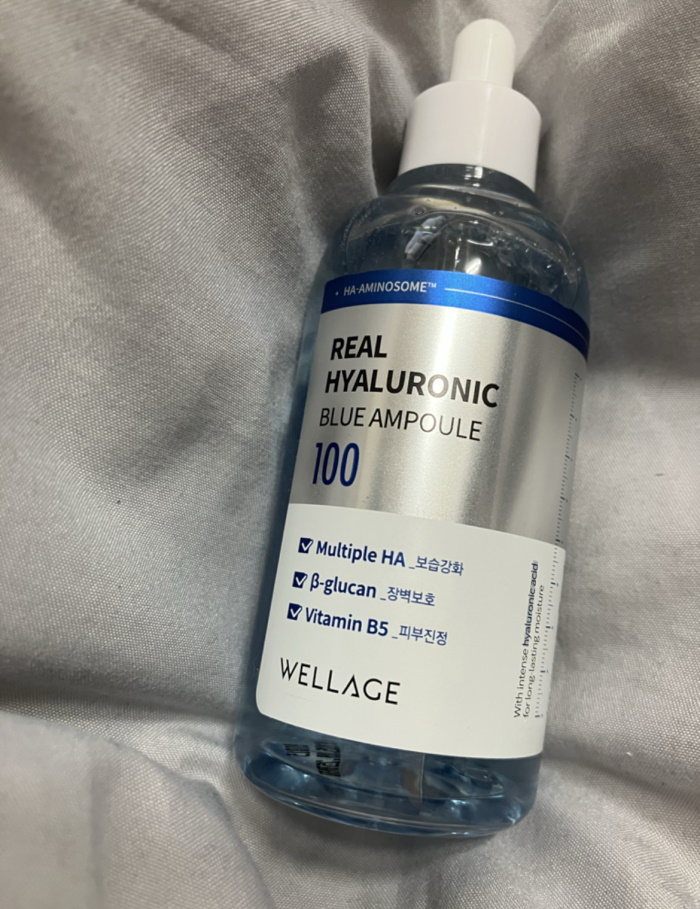 The ampoule is the most potent form of serum. It is so powerful that it will immediately melt once it touches your skin. Some ampoules even come in individual sachets*, which need to apply directly after popping them out to prevent oxidation.
Essence
The essence here refers to the light-weighted serum targeting a specific skin concern. It is not the treatment essence we have discussed previously but rather a more concentrated, less watery fluid designed for a light-weighted treatment experience. It builds upon the work of the skin softener to brighten the complexion and restore dewiness.
How to use: Pat the essence all over the face, pressing firmly to ensure it's absorbed into the skin. You can also "slap" the essence, though it might not be pain-free!
Serum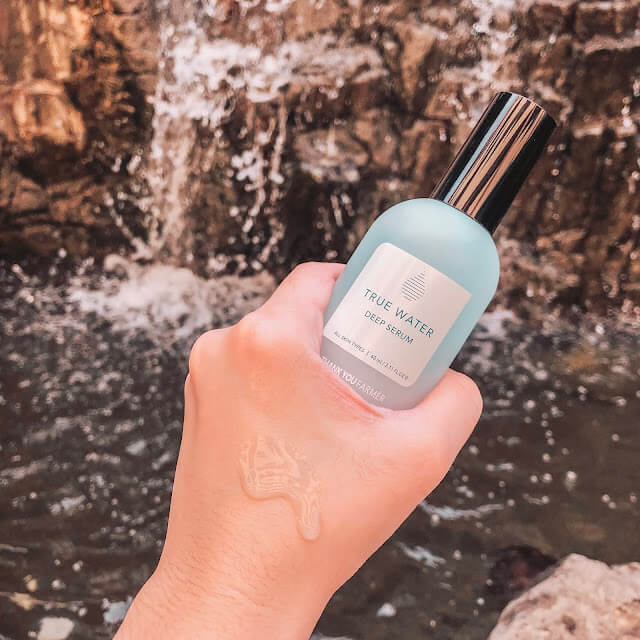 The serum is typically something I apply after the ampoule and essence if I combine all three forms of skin treatment. It is the most common type of skin treatment available on the market.
In need of a new hydrating serum? Read our editor's top picks:
Spot Treatment
If you have acne, hyperpigmentation, wrinkles, or even dark circles you want to tackle exclusively, now is the time to apply any specific treatments. It usually comes in a long tube to make it convenient for application.
Some aestheticians like to do this after the toning stage, when the skin is prepped for maximum absorption. Still, many recommend doing this at the end. There's no right way here; you can add these treatments whenever you are comfortable!
Mask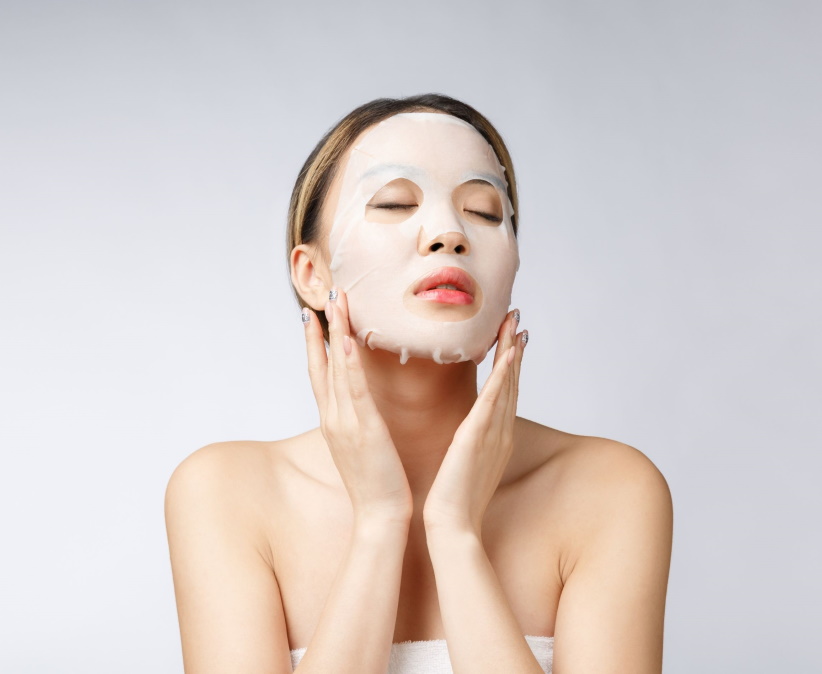 A sheet mask is an optional treatment step that forms a moisture trap on the skin. These gained popularity worldwide after being trendy skincare products in Korea.
Sheet masks send vitamins, nutrients, brightening elements, and extra hydration deep within the skin. The mask force-feeds the skin with nutrition which now absorbs them more efficiently than by usually applying it by hand.
If your skin is dull or you need something extra in your routine, try using a sheet mask after the skin softener. It's genuinely a pampering regime and very easy to do as well!
There is a saying that using one sheet mask is equivalent to applying three days of serum. Despite its efficacy, daily applying a sheet mask could be more costly and time-consuming than just using it as a weekly treatment.
Hence I prefer to let my skin work its natural metabolism out than to fatten it with excessive hydration and nutrition.
Step 4: Moisturization
Moisturization is the most subjective category in skincare. It is so preference-based that many different textures have evolved from the primitive emollient-cream type to gel, gel cream, soft cream, lotion, etc. Your preference for a moisturizer also depends highly on your skin type and weather. I have normal to dry skin but a general tendency for anything light, so I always use a gel cream or gel. But I sometimes opt for cream if it is made with advanced technology that feels like gel cream on the skin. And more interesting, despite my love for lighter moisturizers, I don't enjoy using lotion or anything with many carbomers. You must find the type of moisturizer you love and be committed to it daily. After cleansing, replenishing, and treating, it is now for a layer of breathable but moisture-trapping film on your skin to lock and trap all the goodies you put on it.
Emulsion
Emulsions restore moisture lost during the day. If your skin is oily, the emulsion might be your final treatment.
If you are doing an intensive moisture routine or have dry skin, you can continue or replace the emulsion with a cream.
How to use: Apply a generous layer over the face and pat it well into the skin.
Gel
A gel is a water-based, oil-free moisturizer that is exceptionally light-weighted and refreshing for oilier skin types.
Gel Cream
Gel Cream is a gel and cream hybrid emollient moisturizer with the lightness of a gel and the moisturizing properties of a cream. It works best for most skin types, especially combination/normal skin.
Cream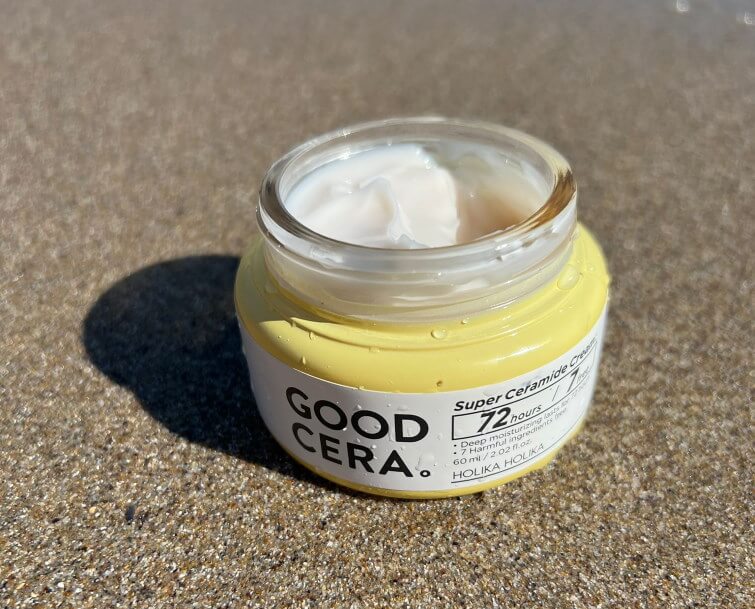 The cream is an oil-based emollient or occlusive moisturizer that will protect and moisturize the skin, perfect for a drier skin type.
If you need additional moisture, you can apply a thicker moisturizing cream. It's not much different from Western creams conceptually, though it may contain some of those unique ingredients mentioned above! Also, use this time to apply eye cream.
How to use: Take a small dollop from the jar and apply it evenly over the face in circular strokes.
Oil
Oil is a potent ingredient to treat specific skin concerns and supply moisture and nutrition to the skin.
Sleeping Pack
A sleeping pack is much like a cream except more intense. It has a therapeutic effect on the skin with nutritious ingredients to protect, moisturize and treat the skin throughout the night. Also called a sleeping mask, it is especially effective if you have dehydrated or lackluster skin.
Tip: keep your jar in the fridge for an extra cooling effect.
This sub-category also includes Eye Sleeping Packs and Lip Sleeping Packs
Step 5: Protection
As part of the morning routine sunscreen is another crucial element of the multi-step Korean skincare routine. Skin experts tell you this is the most crucial step in your skincare routine. Without appropriately protecting your skin from UV radical damage, any skincare products would be obsolete because the damage would be faster than your restorative and repairing works later.
Asian skincare products reflect the sun-sensitive attitudes of its customers. Many contain built-in sunscreens and whitening ingredients to fade dark spots and freckles.
You must apply at least 1/4 teaspoon (approx. 1.23ml) of sun product on your skin, regardless of its texture and SPF level.
There are two readings on your sun products, namely SPF and PA.
SPF refers to Sun Protection Factor, usually in 15, 30, or 50. It refers to how effectively can your sun product filter UVB ray, the UV ray that causes sunburn and tanning. Most of the time, SPF30 can block some 90-93% of UVB rays, whereas SPF50 can filter out 97%. Hence, it is not necessary to apply an SPF50 sunscreen as its sun-protecting ability would be far less than you expect. Besides, it is UVA that you should be worried about, as UVA is the cause of skin aging, wrinkles, and hyperpigmentation.
PA measures UVA rays, and we usually see PA+, ++, +++, and ++++.
I prefer light-weighted, non-greasy, and refreshing sun products that I can reapply every 4 hours since I mostly stay indoors. If I can find an SPF30/PA++ product that fits those criteria, I would be more than happy to stick to it than using an SPF50/PA+++ product that is too greasy for me to finish or to apply the required amount.
Sunscreen
Sunscreen is the most common name for sun products. I refer to all sun products as sunscreen in the articles I write for The Garden of Muses Magazine.
Sun Gel
Sun Gel is a light-weighted, hydrating sun product suitable for oilier skin types and hotter seasons/weather.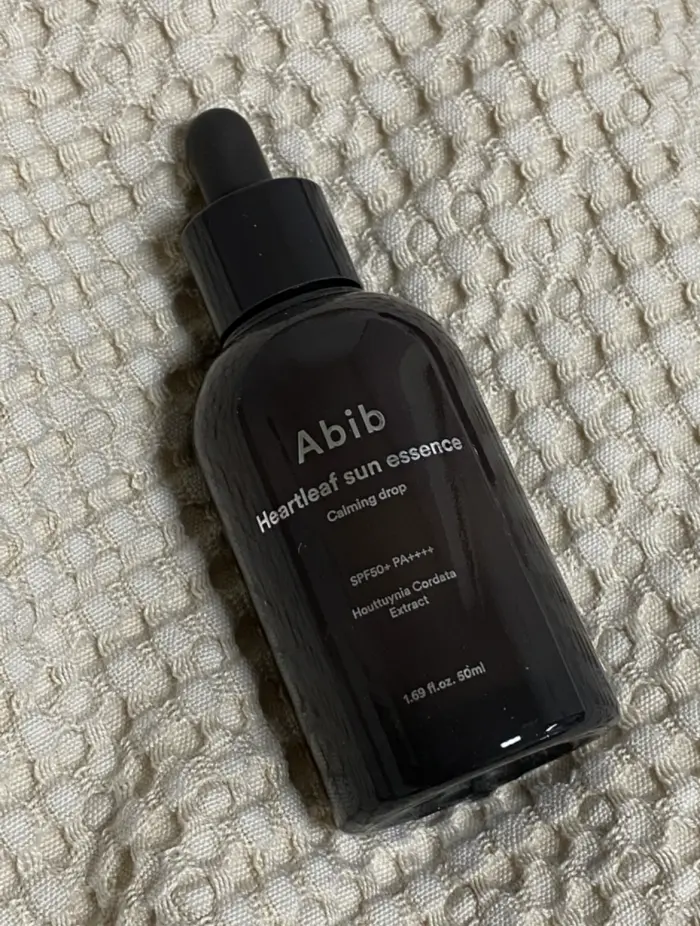 Sun Essence
Sun Essence is a relatively light, moisturizing sun product packed with skin-beneficial ingredients.
Sun Milk
Sun Milk is more suitable for sebum-producing oily skin who wants a mattifying finish rather than a dewy one; dry/normal skin should avoid product labeling "sun milk" as it will dry out your skin further.
Sun Cream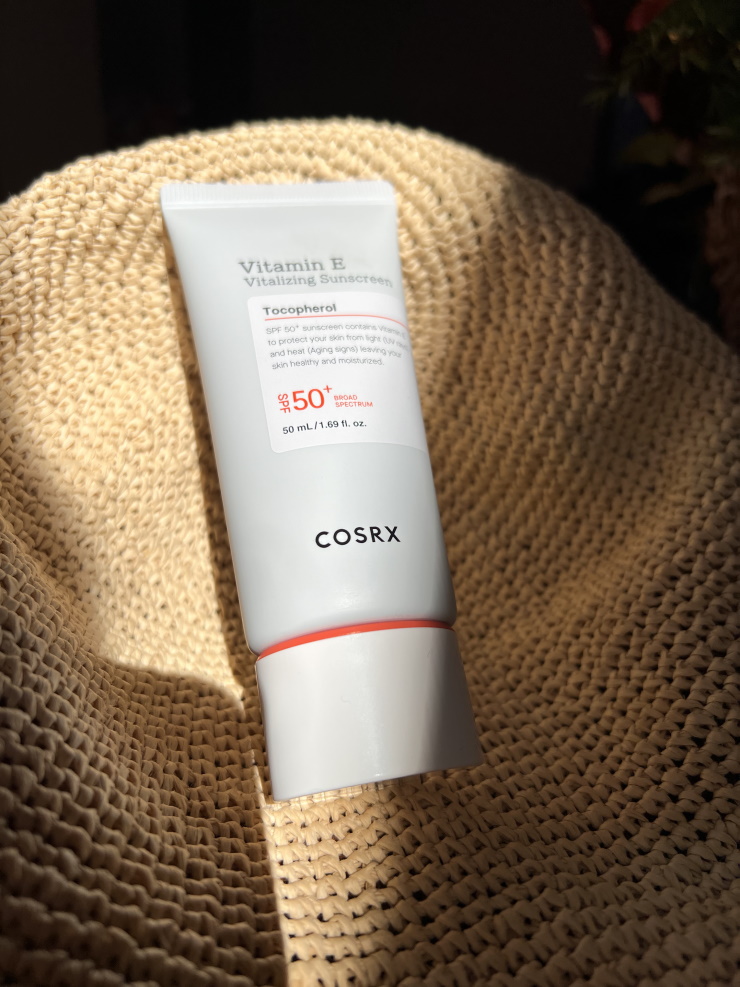 Sun Cream typically has heavier consistency and is more suitable for drier skin types and colder weather, but many brands have come out with sun creams with a lighter texture nowadays.
I have tested and reviewed Jumiso Waterfull Hyaluronic Sunscreen.
Sun Block
Sun Block refers to sun products with waterproof and better sun protection ability but mostly with heavier consistency and a more matte finish. I have enjoyed Missha All Around Safe Block Waterproof Sun Milk SPF50+ PA++++.
Sunscreen Stick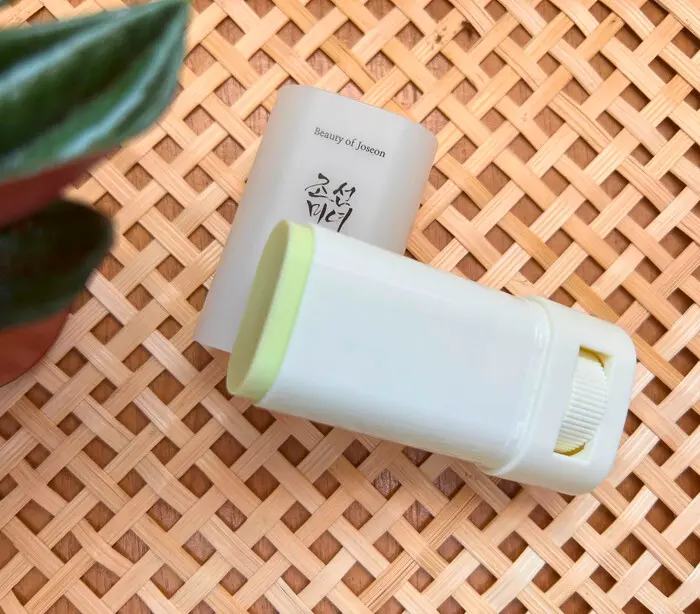 A sunscreen stick is a solid form of sunscreen that comes in a tube or a container that you can twist up and down. It has the same ingredients as regular sunscreen but in a more convenient and mess-free format. You don't need to worry about spilling it, squeezing too much, or getting it on your clothes. You swipe it on your skin and go.
A sunscreen stick has benefits over other types of sunscreen:
It's easy to apply. You don't need to rub it or wait for it to dry. You glide it over your skin, and you're done.
It's portable. You can carry it in your pocket, purse, backpack, or anywhere else. You don't need to lug around a big bottle or a spray can.
It's precise. You can target specific areas of your skin that need more protection, such as your nose, ears, lips, or tattoos.
It's water-resistant. You don't need to reapply it as often as other sunscreens when you sweat or swim.
It's gentle. It doesn't irritate your skin or clog your pores. It's also great for sensitive areas like your face or bikini line.
How do you use a sunscreen stick?
Choose a sunscreen stick that has at least SPF 30 and broad-spectrum protection. This means it protects you from UVA and UVB rays, which can cause sunburns, wrinkles, and skin cancer.
Apply the sunscreen stick generously and evenly to all exposed areas of your skin for at least 15 minutes before going outside. Don't forget the hard-to-reach places like your back, neck, and scalp.
Reapply the sunscreen stick every two hours or more if you sweat or swim. Also, reapply after towel-drying or wiping your skin.
Sun Cushion
Sun Cushion / Sun Spray refers to sun products in a cushion compact or spray can that is portable and travel-friendly. More popular in the hotter season where reapplication and the powdery product are preferred over emollient-creamy ones.
What Is Next?
Next comes all your makeup: BB creams and primers; however your routine goes.
It sounds like a lot, but remember that because all the emphasis is on the skin, the goal is to be able to wear less makeup and thus have fewer products on the face.
Also, remember that each layer is relatively mild and primarily water-based and that previous layers tend to be absorbed before the next is applied.
Wow, now that you've made it this far, make sure you read the frequently asked questions!
FAQ
Should I Use Products from the Same Brand and Same Range?
Not necessarily. It depends on which products you are using and how. Skincare is a highly subjective and confusing thing. You can put on 10-20 products on your face, or you can also do just fine with 4-5.
Besides, not all brands can afford to come out with 100 products with different textures and functions, so what if you like the toner of brand A but dislike its lotion or cream? In fact, after analyzing over 100 different products, I noticed that most skincare products have more or less similar structures. I don't think mixing up brands would harm your skin unless you have sensitive skin or practice fierce brand loyalty.
I have tried sticking to only one brand as well as mixing products from different brands. I do feel that mixing products from different brands works better than sticking to only one brand. Of course, I am not asking you to incorporate products randomly, but I am just telling you that it is OK to play with products because not every product in the same brand is made equal or will always suit your skin needs.
Another frequently asked but highly subjective question that I often receive is:
How Long Should I Stick to a Product or a Routine?
Feel free to modify the routine once you've got the principles down, as you might need more or less than our list, depending on your skin condition.
Even though the routine is typically used with Asian skincare products, there's no reason why you can't substitute certain Western products as well! Just look for ones with similar formulations that are generally lighter.
Your skin changes with age, mood, environment, lifestyle, and diet. So, I never use the same products every day and night. So, be flexible. I usually have 3-5 products from each category and use them alternatively. I also have products designed for drier skin days, oilier skin days, period days, breakouts days, and even lazy days.
You can check my other articles.
Bottom Line
It all boils down to how much you understand your skin and your products when choosing the routine that fits you best.
Sometimes, a highly-raved product might not work well on you (i.e., Huxley Oil Essence Essence-Like, Oil-Like is too oily and dehydrating for me); sometimes, you'll find treasure strove in the most unexpected places.
Influencer Reviews
Always take skincare reviews with a grain of salt. Try to check the texture, application, and scent properly instead of just the performance of a product before making any buying choice. If a product has an undesirable texture and smell, no matter how well it might work on your skin, applying it wouldn't be a fun and pleasurable experience.
Final Thoughts on the Multi-Step Korean Skincare Routine
Be patient, don't move on simply because something doesn't work miraculously or immediately. Exercise and proper diet take time, and so does skin care. Wait at least 28 days unless a product breaks you out badly. You can read this excellent article on differentiating between breakout and purging.
Finally, give the routine some time to see how effective it is. You may not see results for another six weeks, though some women have reported immediately clearing the skin. With time and patience, you can master the routine many Asian women prize and be on your way to luminous, dewy-looking skin!
If you're using tretinoin or other prescription medication, it is safer to simplify your routine to avoid irritation.
As always, you do you, be kind to your skin and yourself!
Remember that every person's skin and skin type is different, so what might work for me might not work for you, and vice versa.
So before trying a new product, doing a little research first pays. Pay special attention to ingredients that you might react to.
Read your ingredients list, but always remember that the ingredients list only accounts for 50% of products' performance. Formulation and technology matter the other 50%.
Doing a patch test is always a good idea.
Unsure? Best to consult your dermatologist.
Consult your doctor if you are pregnant or have troubled skin.
Happy skin experimenting, and don't forget to wear sunscreen!