Learning about common ingredients used in skincare products is crucial if you want better skin. Not only is it important to know what ingredients your skin would benefit from, but it's equally important, or maybe even more so, to know which ingredients might be damaging to your skin or health.
Since I've been trying to improve my skin with Korean skincare and reading countless ingredient lists, I've noticed that butylene glycol is an ingredient that is present in almost every single skincare product! So, it's time to find out: what is butylene glycol used for in skincare products, is it safe to put this ingredient on my skin, and is it comedogenic?
In short, butylene glycol is a chemical compound commonly used as an alternative to propylene glycol or glycerol in skincare products. It has been approved as safe by The Cosmetic Ingredient Review (CIR), the FDA, and the World Health Organization.
Additionally, scientific studies have shown no harmful effects from this ingredient, and it has been concluded that butylene glycol is non-toxic and non-irritating.
Although the safety hazards associated with butylene glycol are well understood and studied, people with sensitive skin may find higher concentrations of butylene glycol irritating. It is also possible to have an allergy to butylene glycol. However, this is very rare.
I'll discuss all this and more in this post, so grab that green tea (it's good for your skin), and let's learn about butylene glycol.
What Is Butylene Glycol?
For all skintellectuals out there, butylene glycol is a molecule consisting of 4 carbon atoms and two OH (alcohol) groups. It's similar to propylene glycol, which has 3 carbon atoms instead of 4, and glycerol, which has 3 carbon atoms, but with an additional alcohol group.
Due to the additional carbon atom it has, Butylene glycol is slightly larger in size compared to propylene glycol and glycerol.
There are four types of butylene glycol. They are all referred to by the same name. However, their chemical names are different and only differ slightly in their chemical structure (the location of two alcohol groups on the molecule). The differences in the molecular structure of butylene glycol give each type somewhat different properties, which in turn gives them other functions in skincare products. I'll discuss more in the next section.
Benefits of Butylene Glycol in Skincare
Butylene glycol is probably one of the most widely used skincare ingredients. It's commonly used in many skincare and cosmetic products, such as cleansers, serums, moisturizers, sunscreen, sheet masks, foundation and mascara. It's also used in other personal products such as toothpaste, shaving cream, and shampoo.
I bet if you checked the ingredients list of your skincare products, most of them would contain butylene glycol. The ones that don't may contain propylene glycol or glycerol instead.
Most skincare products contain butylene glycol because it is very effective at increasing skin penetration by other ingredients, as many active ingredients have a molecular weight that is too large for effective skin penetration.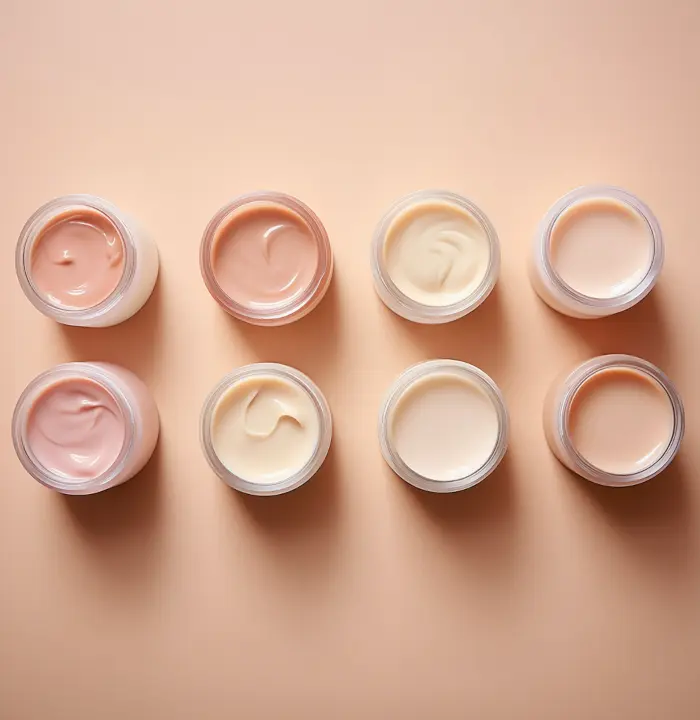 Butylene glycol is also often used as a skincare ingredient to give products a thinner consistency, making them feel less greasy and easier to apply (i.e., sunscreens).
Lastly, butylene glycol also has humectant properties due to its alcohol groups. It can draw moisture (water molecules) from the surrounding air and hydrate your skin like hyaluronic acid does.
I mentioned above that four different forms of butylene glycol differ by the location of their two alcohol groups. I want to summarise quickly what these forms are and what function they have in skincare products:
1,2-butanediol: This form has been shown to increase skin penetration of other ingredients. It is used as a humectant to take water from the environment and retain it. It is also used as a solvent to decrease a product's viscosity.
1,3-butanediol: The most commonly used form of butylene glycol. It's an alternative to propylene glycol and glycerol as it has better solvency. It's also used as a humectant to reduce product viscosity. These properties make it effective at preventing products from drying out and other ingredients from crystallizing. The safety hazards associated with 1,3-butanediol have been very well researched. It has been concluded that topical application is non-toxic and does not cause irritation at the concentrations used in skincare products and cosmetics.
2,3-butanediol: This form isn't used in skincare products and cosmetics, although it is a potential viscosity reducer. Its toxicity is not fully understood yet, although it's thought to have minimal toxic effects as it's found naturally in cocoa butter and sweet corn.
1,4-butanediol: This form of butylene glycol is predominantly used as a solvent in cosmetic products but isn't used often due to its limited properties. It is mainly used in eye products as it causes minimal irritation to the eye area.
Is Butylene Glycol Safe for the Skin?
Butylene glycol is synthetically derived from petroleum. As people associate it with gasoline or crude oil, this has given it a somewhat bad name.
However, many studies have concluded that butylene glycol has a low order of toxicity when used in skincare and cosmetic products and is therefore approved as safe by The Cosmetic Ingredient Review (CIR), the FDA, and the World Health Organization.
Studies investigating the effect of undiluted butylene glycol on human skin also found that it produces minimal skin irritation. Even repeated patch tests yielded no evidence of skin sensitization.
Although butylene glycol has been shown to produce a very low order of primary skin irritation (even when undiluted), it can cause skin irritation for people with very sensitive skin, mainly if applied around the eyes.
Just like with any other ingredient, it is also possible for some people to have an allergy to butylene glycol, although it is infrequent. This is why it's essential to patch-test any new skincare product first.
It's also important to know that if you have very sensitive skin and would like to choose products containing natural ingredients instead of butylene glycol, these have the potential to irritate, too (such as botanical extracts, citrus oils, and tea tree oil).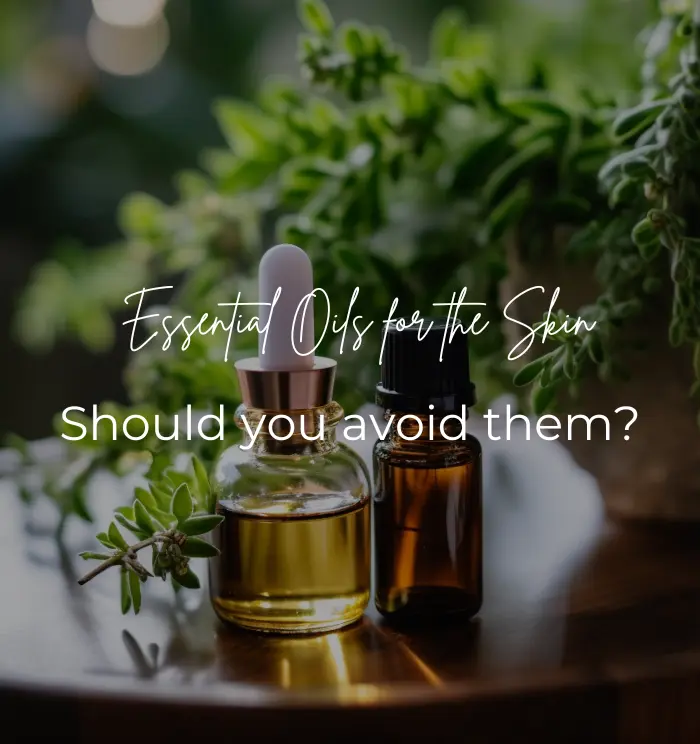 Is Butylene Glycol Comedogenic?
When it comes to skincare products, many contain certain comedogenic ingredients, meaning that they are likely to clog your pores and cause what is known as a comedome. A comedome is simply a pimple on the skin. It can either be open-blackhead or closed-whitehead.
If you have acne-prone skin, you must be extra careful to avoid skincare products containing comedogenic ingredients since you probably have pores that are more prone to clogging.
But here's the thing: there is a comedogenic scale. Some ingredients are more comedogenic than others; even the most comedogenic ones won't cause comedones and acne. This is because it all comes down to your skin particularities, such as your pore size and how the product you're using is formulated.
So, is butylene glycol comedogenic? Although it is considered a comedogenic ingredient, it's only rated as a Category 1 on the comedogenic scale. Note that ingredients in Category 0 will not clog pores, and those in Category 5 have a high probability that they will clog pores. So, in other words, there is a very low probability that butylene glycol will clog your pores and cause you to break out.
Should You Avoid Butylene Glycol during Pregnancy?
A common question is whether butylene glycol is safe for your skin during pregnancy.
Unfortunately, there is not enough information available to give a yes or no answer to this question. Only one study looked at how butylene glycol affects rats' reproductive physiology. The study observed changes in neuronal and liver protein synthesis in the developing offspring of rats fed butylene glycol during pregnancy.
It's not much information to go by, so it comes down to a personal choice. I limited my skincare products during my pregnancy to avoid as many chemicals as possible. If you are pregnant and have concerns about butylene glycol or other ingredients, I advise you to speak with your doctor for more information.
Skincare Products without Butylene Glycol
Although butylene glycol has been approved to be safe for the skin, I mentioned above that some people may have an allergy to butylene glycol (although it seems very rare). Since most Korean skincare products contain butylene glycol, it can feel like a lost cause to find products without it.
I always advise to check up-to-date ingredient lists and do a patch test before using a product.
Here's a list containing skincare brands and products that have no or very low concentrations of butylene glycol. (last updated 2023)
Whamisa
Leejiham
Secret Key
Innisfree
Yuri Pibu
Sidmool
CeraVe
Stratia Skincare
Holy Snails
The Ordinary
1. Anua Heartleaf Pore Control Cleansing Oil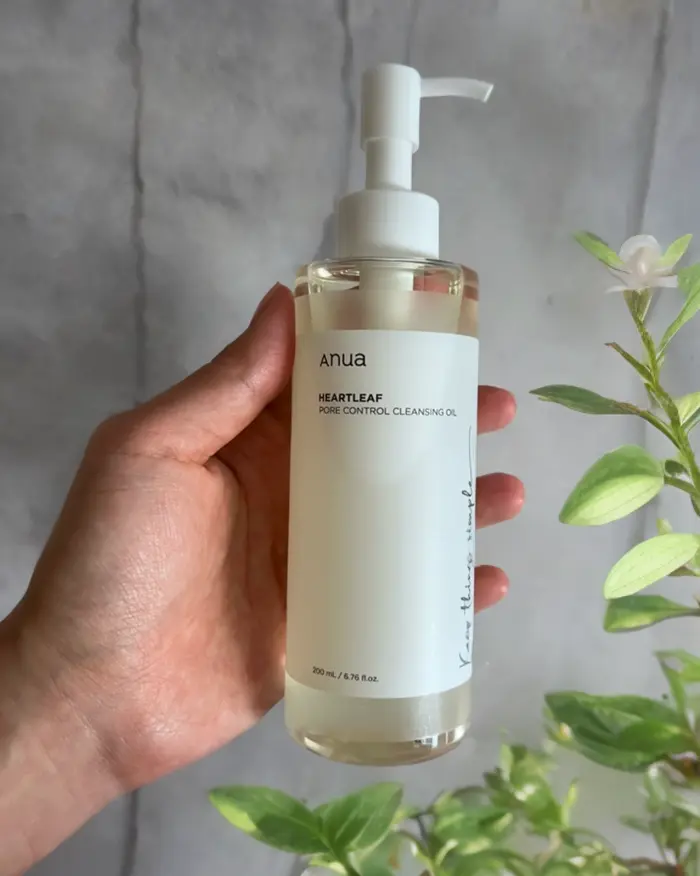 If you want to remove your makeup and day-to-day dirt without clogging your pores, try Anua Heartleaf Pore Control Cleansing Oil. It's a gentle oil cleanser that contains heartleaf extract and plant-based oils to soothe and hydrate your skin. Just massage it on your dry face, add some water to emulsify, and rinse off with lukewarm water.
Your skin will feel clean and refreshed. I recommend it for those who want to avoid Butylene Glycol.
2. Numbuzin No. 1 Easy Peasy Cleansing Oil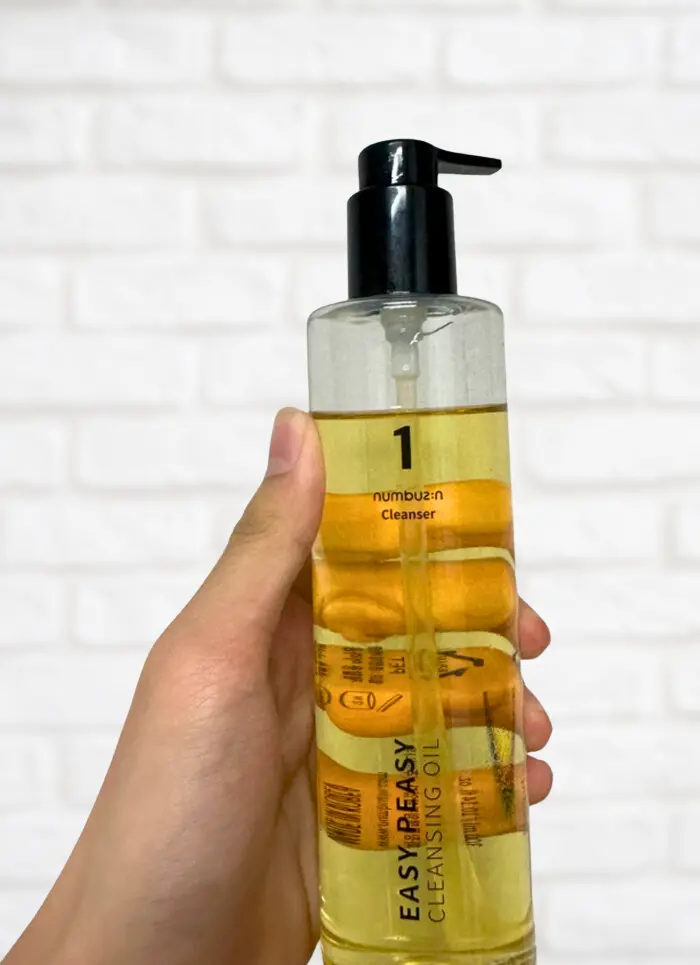 Numbuzin Easy Peasy Cleansing Oil is a gentle yet effective cleanser that removes makeup, dirt, and impurities from my skin without stripping. It contains natural emollients such as corn oil, macadamia seed oil, and sunflower seed oil that nourish and hydrate my skin.
It also has a refreshing citrus scent that invigorates your senses and leaves your skin feeling clean and refreshed.
Numbuzin Easy Peasy Cleansing Oil is the first step of your double cleansing routine. Massage two oil pumps onto your dry face and rinse with lukewarm water. Follow with a water-based cleanser for a thorough and deep cleansing. This cleansing oil has three highly comedogenic ingredients; therefore, I don't recommend it to those with acne-prone skin.
Comedogenic ingredients: Isopropyl Myristate (5/5), Ethylhexyl Palmitate (4/5), Zea mays oil (3/5).
Price: $28
3. Numbuzin No. 3 Pore & Makeup Cleansing Balm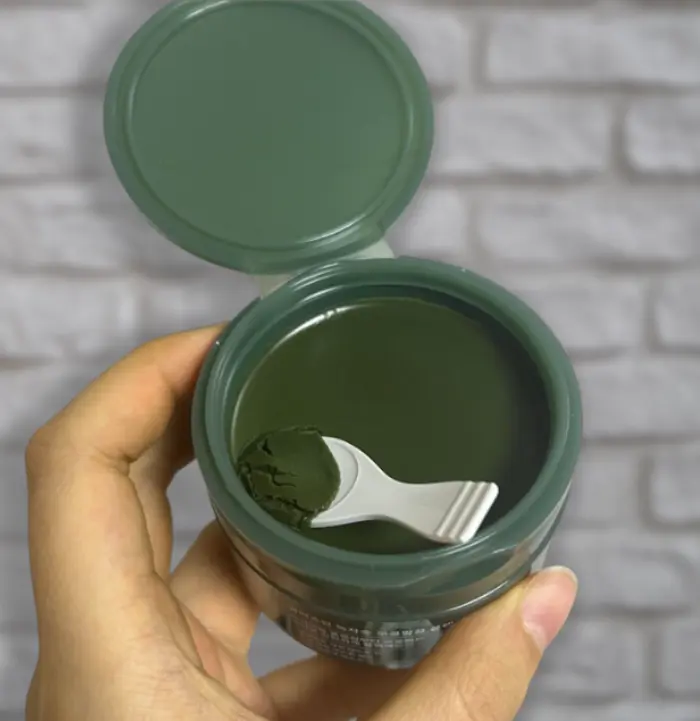 Numbuzin No.3 Cleansing Balm is a gentle cleansing balm enriched with Green Tea and Charcoal. It eliminates the need for double cleansing.
As many of you know, I am an absolute cleanser junkie, so this new release was exciting. This is Numbuzin's first cleansing balm, and I must admit that it has been making a regular appearance in my skincare routine.
The Numbuzin No. 3 Pore & Makeup Cleansing Balm with Green Tea and Charcoal has been enjoyable in almost every aspect of use – from the opening of the jar when you get that whiff of pleasant natural smell to the way the balm melts on the complexion.
Finally, to the beautiful lit-from-within glow this amazing balm gives as it washes off effortlessly, I might add… no cloth required. I've been using this so much that I have nearly run out and have since repurchased. I've quickly fallen in love with the Numbuzin cleansing balm – so much so that I would say it's at Holy Grail status.
I'm happy to note that, unlike many popular cleansing balms, I love that the Numbuzin No.3 Cleansing Balm is environmentally friendly as it does not contain polyethylene.
Comedogenic ingredients: Ethylhexyl Palmitate (4/5)
4. Beauty of Joseon Red Bean Refreshing Pore Mask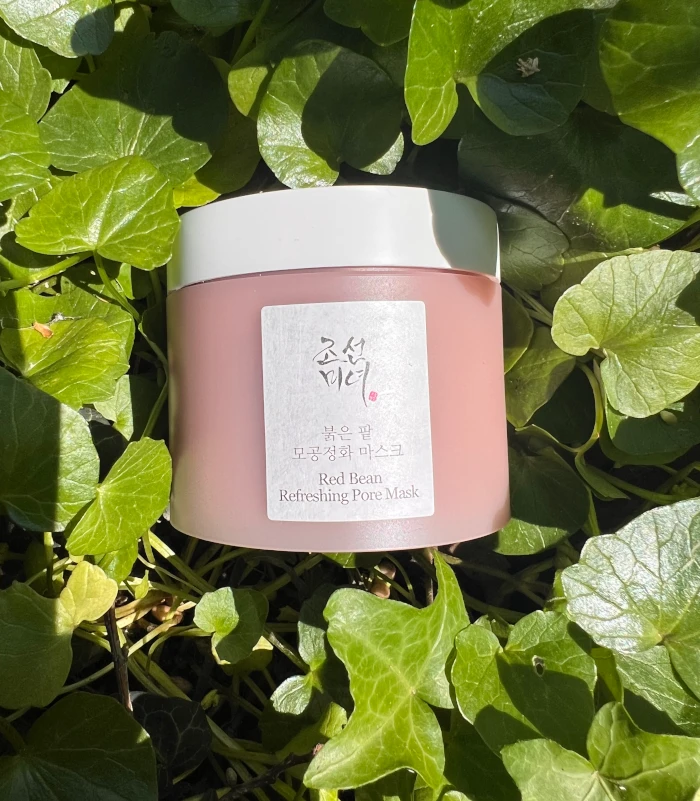 5. Isntree Hyper Vitamin C 23 Serum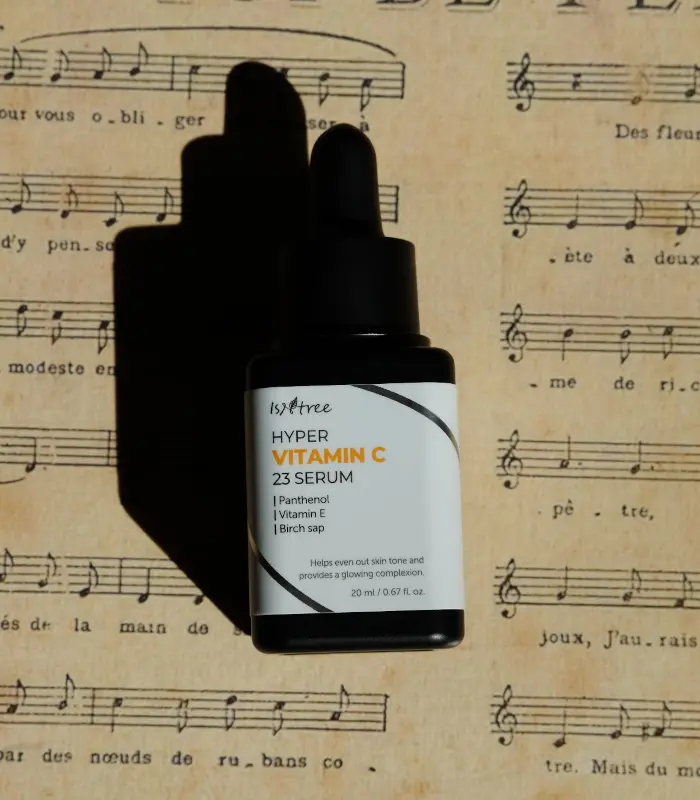 As the name says, Isntree Hyper Vitamin C 23 Serum contains 23% L-Ascorbic Acid, a high percent of pure Vitamin C. The Isntree serum also contains vitamin E (Tocopherol in the ingredients list), which enhances the antioxidant effects of vitamin C. As mentioned, vitamins C and E protect the skin cells from sun damage by neutralizing the free radicals generated during UV exposure.
Therefore, Isntree Hyper Vitamin C 23 Serum helps prevent sun damage.
Propanediol, Betaine, Polyglycerin-3, Hydroxyethyl Urea, Betula Platyphylla Japonica Juice, Panthenol, and Dextrin hydrate the skin. A special mention goes to Hydroxyethyl Urea, one of the most effective humectants in skincare but not often found in Korean cosmetics.
The shelf life of this serum is two months as it contains L-Ascorbic Acid. The manufacturer recommends placing it in a cool, dark place away from direct sunlight to avoid oxidation. Read my fellow muse Emma's in-depth review of the Isntree Hyper Vitamin C 23 Serum.
Pros:
23% LAA;
Contains effective humectants;
Minimal ingredients list;
Dark bottle;
Cons:
It doesn't contain ferulic acid.
6. Cos De Baha VM Vitamin C MSM Serum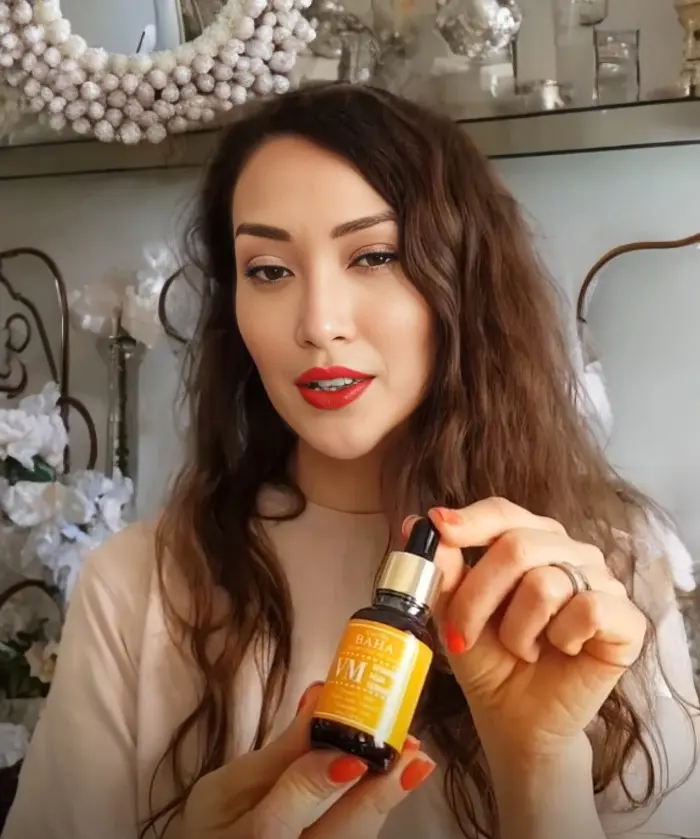 I think this serum is an excellent beginner's option.
SAP is a soothing ingredient in some very hydrating serums, such as this one. This Vitamin C serum contains other beneficial antioxidant ingredients such as green tea, vitamin E, and one of my favorites, Licorice Root Extract. It also has propanediol, betaine, allantoin, and sodium hyaluronate, all beautiful humectants.
I love that the Cos De Baha VM Vitamin C MSM Serum has Aloe Vera as its first ingredient instead of water.
When I used this serum, I enjoyed everything, from how my skin drank it immediately to how it worked its magic, brightening my face.
7. Missha Time Revolution Artemisia Treatment Essence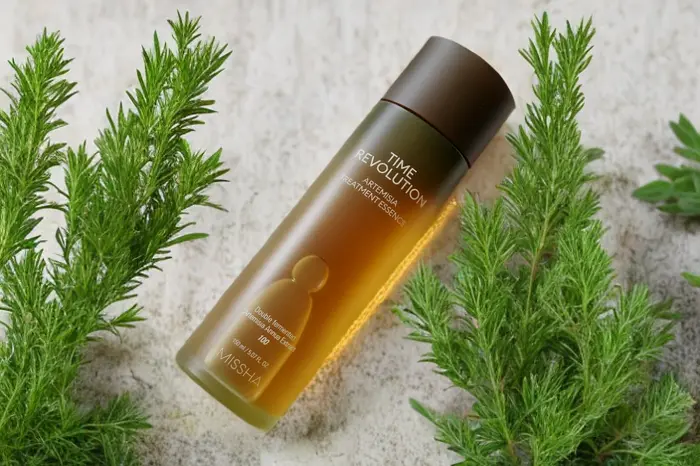 This essence is fermented with double-fermented Artemisia Annua Extract to enhance its potency and absorption. It soothes and moisturizes the skin while improving its texture and clarity.
8. COSRX Advanced Snail 92 All In One Cream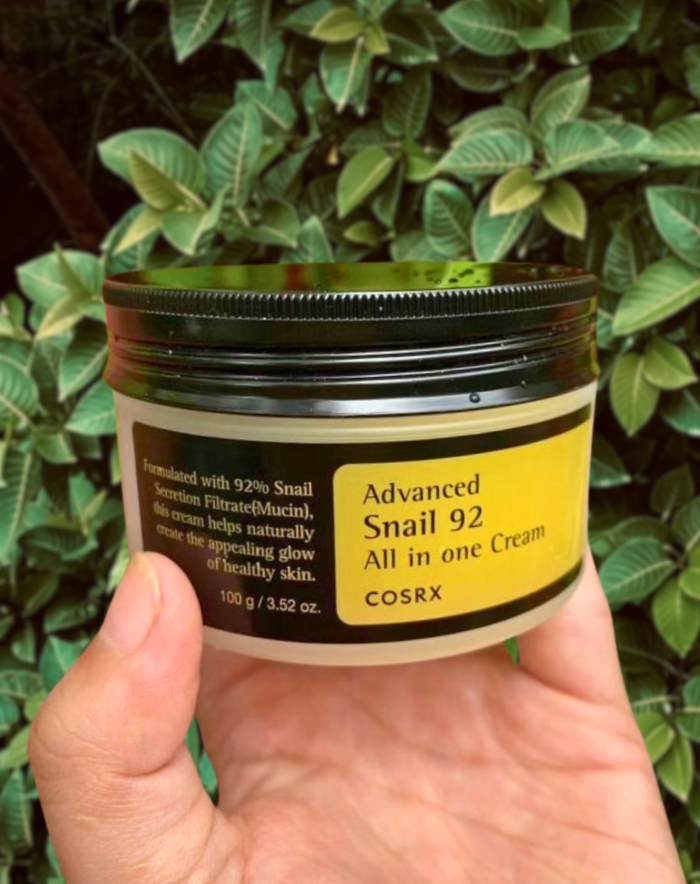 The COSRX Advanced Snail 92 All In One Cream is a skin-repairing moisturizer of 92% snail mucin extract. It has a bouncy, slimy texture that is not sticky when applied to the skin. The official instruction claims this product is nutritious enough after cleansing without needing a toner, emulsion, or serum, hence the name "all-in-one cream."
If you've read a few of my articles already, you'll know that the COSRX Advanced Snail 92 All In One Cream is probably one of my favorite skincare products. It's made a massive difference to my skin, and I'm so happy that I found something that hydrates my skin and doesn't break me out like moisturizers tend to do.
COSRX is much-loved for their snail mucin products, namely this one and the Advanced Snail 96 Mucin Power Essence. As their names suggest, the All In One Cream contains 92% snail mucin, while the essence contains 96% snail mucin.
Other beneficial ingredients: This lightweight All In One Cream is exceptionally hydrating and an excellent moisturizer option if you have oily skin like me that breaks out easily if you apply suffocating creams. It contains panthenol, a very effective humectant, sodium hyaluronate, and allantoin.
It also contains adenosine, a relatively new ingredient in the skincare world with powerful anti-wrinkle benefits. You might have seen it marketed all over the packaging of L'Oreal creams and serums. You can check out the benefits of adenosine here.
Comedogenic ingredients: Cetearyl Alcohol (2/5), Stearic Acid (2/5), Butylene Glycol (1/5), Carbomer (1/5), Dimethicone (1/5), Caprylic/Capric Triglyceride (1/5)
Price: $12-$16
9. Belif The True Cream Moisturizing Bomb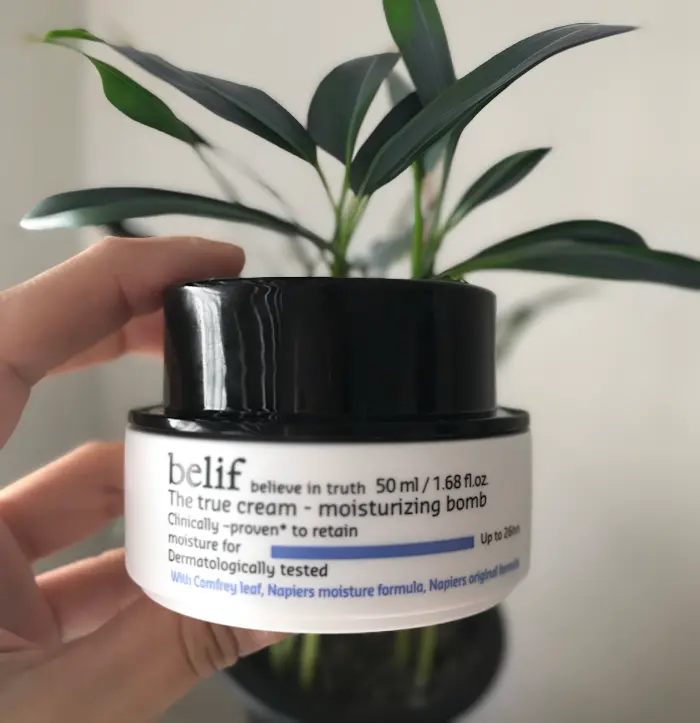 Belif The True Cream Moisturizing Bomb* is a moisturizing, soothing, and skin-protecting cream with a creamy and rich texture. A number one best-selling Belif skincare item in Korea and a much-raved moisturizing cream among the Korean communities. It is also an award-winning cream that has appeared in multiple TV shows and magazines. In other words, it is recognized and stapled as a skincare must-try.
The texture of this product is close to butter but is lighter and easier to absorb than butter. Its Comfrey leaf extract is clinically proven to retain moisture on the skin for up to 26 hours. It used to be too rich for my liking, but when I use it at night, my skin will wake up plump and soft the following day. Belif Moisturizing Bomb contains lecithin, a water-binding emollient with skin-restoring properties when used in high concentrations.
It is also beneficial as a soothing pack whenever my skin is irritated from sleep deprivation or hormonal changes. Oily skin is not advised to use this, as it will melt on your face with sweat and sebum.
Among all the creams I've tried with this texture, Belif Moisturizing Bomb* and Holika Holika Good Cera Super Ceramide Cream are the two that did not give me any unwanted side effects. For instance, Guerisson 9 Complex and Whamisa Organic Flowers Water Cream have turned my face into a greasy war zone.
It is ideal for normal or dry skin or individuals living in a cold and dry environment. This is a soothing and protective cream without uncomfortable greasiness. It is rich but non-greasy.
10. Donginbi 1899 Signature Oil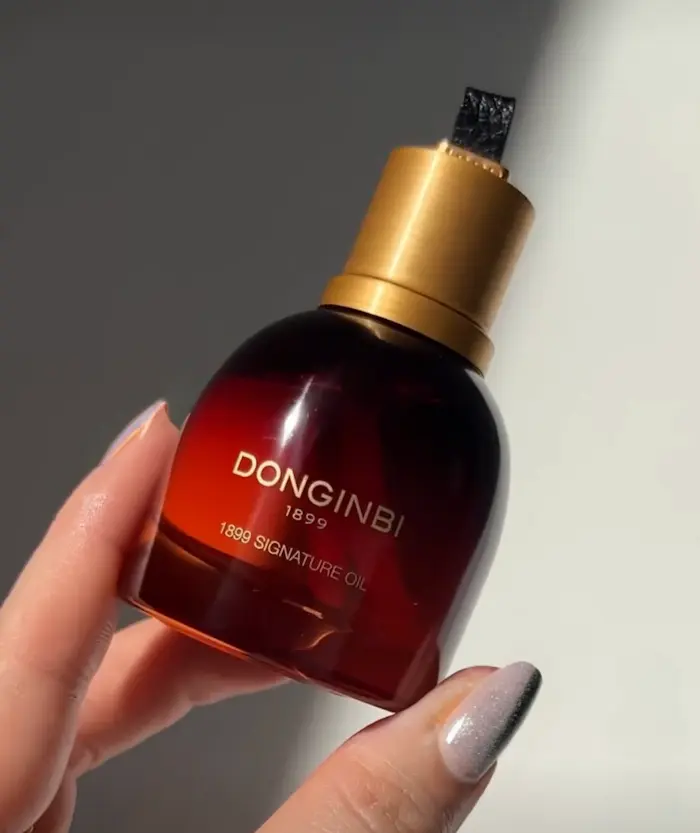 Donginbi is a luxury brand well-known in Korea for its premium anti-aging ginseng skincare range. Donginbi products are so loved in Korea that people often gift them to each other. The Korean Ginseng Corp owns Donginbi, called CheongKwanJang, in South Korea, the official red ginseng trading company of South Korea.
Donginbi uses only the 6-year-old red ginseng, the most mature type of ginseng in their products, which is considered the most effective type for well-aging.
Donginbi 1899 Signature Oil is one of the most popular Donginbi skincare products. It contains the highest concentration of red ginseng (in the form of red ginseng oil) out of all the Donginbi skincare products. The Donginbi website says one ginseng root goes into one drop of this oil!
Donginbi 1899 Signature Oil has an extremely light texture that forms a fast-absorbing thin layer that seamlessly blends into the skin for deep hydration and firmness to improve skin aging.
Apart from containing a few high-quality natural oils high in essential fatty acids (Omega 6 and Omega 3), the oil has a ton of fragrance, so I do not recommend it for people with sensitive skin.
Price: $186
11. Abib Heartleaf Sun Essence Calming Drop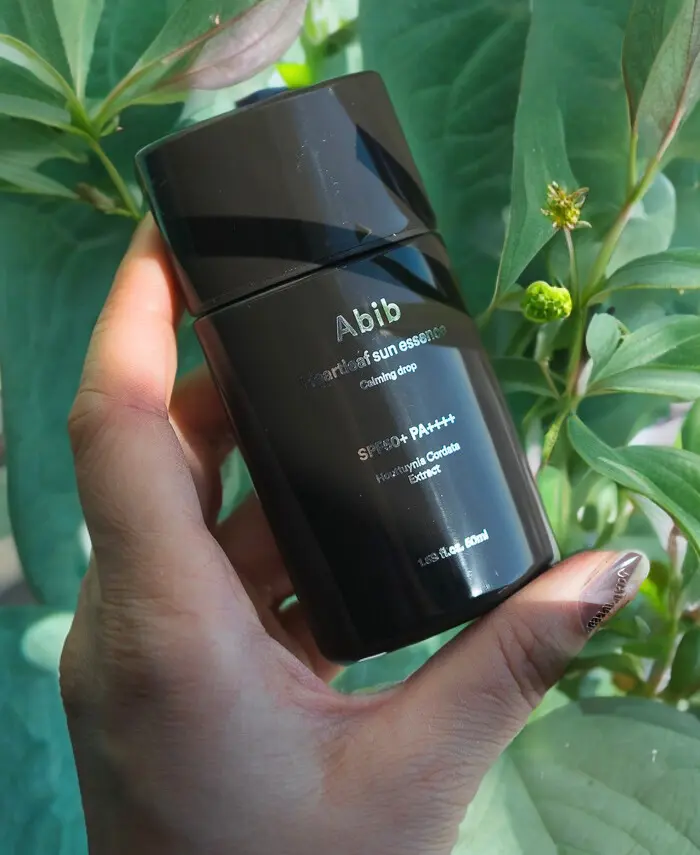 The Abib Heartleaf Sun Essence Calming Drop combines essence and suncare. This product is fortified with heartleaf extract, which calms your skin and provides sun protection. I love how the milky-white essence absorbs fast into my skin. It's fragrance-free and has a light texture that gives my skin a smoother-looking finish.
Even though it doesn't dry out into a matte finish, it doesn't feel greasy, and my skin stays hydrated long after wearing it. Usually, I don't skip my usual serum or essence before applying sunblock. Still, I did try skipping them for a few days and only applied my hydrating toner before applying the Abib Heartleaf Sun Essence. The hydrating effect seems sufficient, as my skin doesn't feel too dry, and I did not notice any dry flacks. Also, please read Seo Yeon's Abib Heartleaf Sun Essence Calming Drop Review.
Final Thoughts
Butylene glycol is an ingredient in almost every skincare product, especially Korean ones. It's used to improve some of the properties of skincare products.
Many studies have been conducted over the years, leading to the understanding and approval that butylene glycol is a safe ingredient when used in skincare and cosmetic products.
However, people with very sensitive skin may experience irritation when using products containing butylene glycol; although very rare, it is possible to have an allergy to this ingredient.
Show Me Proof