So you're keen on starting tretinoin (aka Retin-A), and you've seen the stellar before and after pictures. But you've also heard that tretinoin is not your average drugstore aloe gel.
If you're unfamiliar with tretinoin, step back and read our Complete Guide to Tretinoin.
Tretinoin increases sun sensitivity. Therefore, sun protection is vital to avoid sun damage. Tretinoin and sunscreen go hand in hand because sunscreen is mandatory on any retinoid.
Not using sunscreen leaves your skin extremely vulnerable to sun damage and does more long-term harm than short-term good. Deep-color-skinned folks also need to wear sunscreen!
I can not stress this enough if you cannot commit to sunscreen daily, do not start tretinoin. Tretinoin makes you sun-sensitive for up to 2 weeks, so wear sunscreen for up to 2 weeks after stopping tretinoin.
What Type of Sunscreen Should I Use with Tretinoin?
With tretinoin, you need a minimum of SPF 50, PA++++ (UVA protection). A quick reminder is that UVA rays cause tanning, hyperpigmented sunspots, and ultimately fine lines and wrinkles. UVB causes sunburn. Both can cause skin cancer.
What Does PA Stand For?
The "SPF" rating only rates UVB protection, not UVA protection. In Asian Beauty, UVA protection is rated by PPD (persistent pigment darkening) or the PA system, which classifies PPD levels in a product.
We can understand what PPD means pretty easily. If our bare skin started tanning (the first stage of UVA skin damage) in 10 minutes, and then we applied sunscreen on our skin, then only started tanning in 160 minutes, the sunscreen has a PPD of 16. PPD is thus a UVA damage resistance multiplier for the skin.
The PA system is what Asian beauty products are most commonly classified under, rather than disclosing their PPD outright.
So we want photostable UV filters, especially for most of us who don't reapply sunscreen throughout the day.
We often get stuck in discussions on PPD values, filter preferences, and so on, but even the best sunscreen on paper won't do any good if you dread applying it or apply too little.
Another critical point is that sunscreen is only one aspect of appropriate sun protection and should be complemented with UPF hats and clothes and wise sun behaviors (avoid sunbathing, seek shadow during the central hours of the day, and so on).
How Much Sunscreen Should I Apply?
All dermatologists agree that the most crucial point regarding sunscreen is applying enough to get the advertised protection. When sunscreens are tested for SPF labels, it is always applied at a density of 2mg/cm², approximating half a teaspoon for the face and neck. The mentioned quantity is needed for sunscreen to form a uniform film on our skin, which is crucial for optimal protection. That translates to about 0.9-1,4 grams of product, which you must use every time for face only.
People don't need to bother with numbers to tell the amount of sunscreen for the face quickly; they can use the "two-finger rule sunscreen." For most people, two full-length fingers of sunscreen are enough for the face only, and three fingers for the face, neck, and ears. Make-up with SPF alone won't work unless you apply the same amount required for a dedicated sunscreen. Most people will not want to wear that amount of makeup. You can add extra SPF from makeup but not rely on it.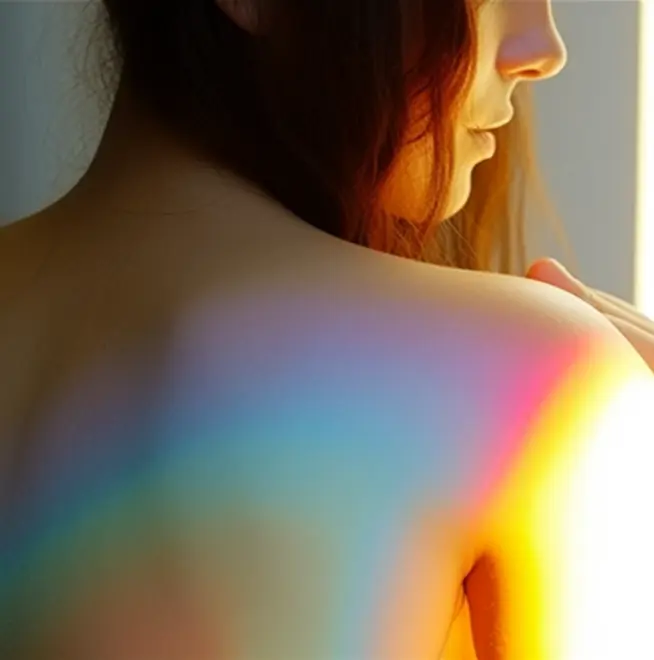 This method is imperfect because the amount of product on your fingers significantly varies from product to product, depending on the vehicle, thickness, etc. That's why it would be wise to measure approximately how much product you need and measure it for every sunscreen you use because it will vary. There are several ways to do that:
Use teaspoons to measure. About a fourth to a third of a teaspoon would be needed. This is again flawed because you can only measure approximately.
Measure the estimated surface area of your face using this method. It should be around 400-500 cm squared, and you can add 10-20% to that, considering that our face is a 3D model. Then multiply that by 2, and you'll have the estimated amount of sunscreen you need to apply to your face in milligrams. Get a small 2ml syringe, and measure precisely how much sunscreen you'd need (if we estimate 1g = 1ml). Now, use the syringe to dispense the sunscreen to your palms or your fingers, so you can feel how much you should be using each subsequent time.
After measuring out your face, measure out the correct amount on a digital scale that measures in milligrams if you have one.
We just want to note that this is not required for optimal protection, but it is helpful for preventing you from under or over-applying your sunscreen.
To put it briefly, you always need to apply enough sunscreen!
When to Apply Sunscreen?
Sunscreen must be applied in the morning, at the last step of your tretinoin skincare routine.
Must I Reapply Sunscreen?
You should reapply sunscreen at least every two hours after showering, swimming, heavy sweating, etc. This is because the uniform film needed for the sunscreen to properly work breaks down during that period, and it needs to be formed again, regardless of whether you were exposed to sunlight in that period or not.
You must reapply sunscreen even if you are wearing makeup. Study shows that layering sunscreen with makeup is recommended because it may compensate for insufficient or incorrect sunscreen application, and it provides an additional source of UV protection and improves the coverage [1].
Windows do not block UVA rays, but the amount of UVA rays that reach you indoors depends on many variables. Here is a very useful video by Lab Muffin explaining the situation and we suggest you see it and decide for yourself if and when you need to wear your sunscreen indoors. We would like to note that it is still better to wear sunscreen when you don't need to than accidentally not wearing it when you do need it, so the best practice is still putting on sunscreen every day regardless of what you're planning to do that day.
Sunscreen does not need to sink into work: mineral and chemical sunscreens form a film on the skin that mainly absorbs UV rays and prevents the sun from causing damage.
Sunscreen filters have improved significantly in recent years, but the FDA in the US has not yet approved them. They are safe and effective.
What Happens If I Don't Wear Sunscreen While Using Tretinoin?
Not wearing sunscreen while on tretinoin creates more damage than the tretinoin is supposedly correcting.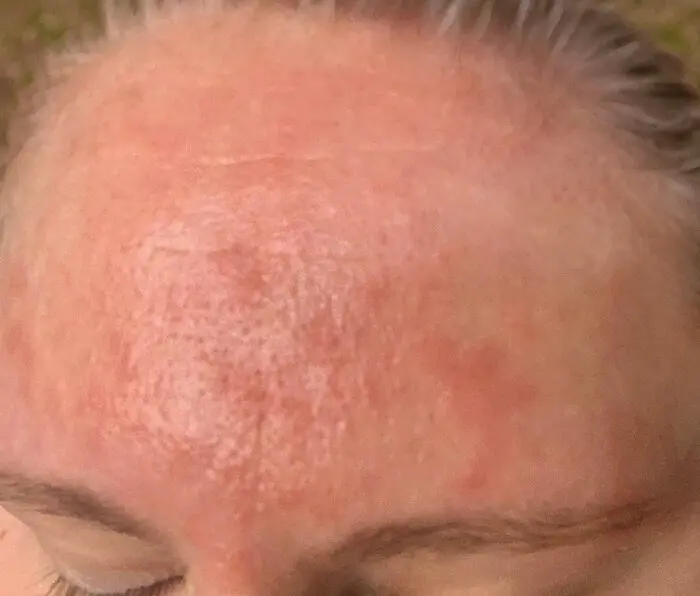 Tretinoin rapidly turns over cells. New cells should never be exposed to solar radiation. When anyone uses retinoids, they must wear sunscreen to protect the dermis.
In the short run, you risk burning your skin and damaging your skin barrier. In the long run, unprotected sun exposure creates hyperpigmentation, especially for those sensitized by retinoids.
Hyperpigmentation from sun exposure is a genuine concern. It's one of the 14 significant pathways of the cascade effect of hyperpigmentation. Sun exposure is aging as it will break down the structural proteins and may create lipofuscin (age spots).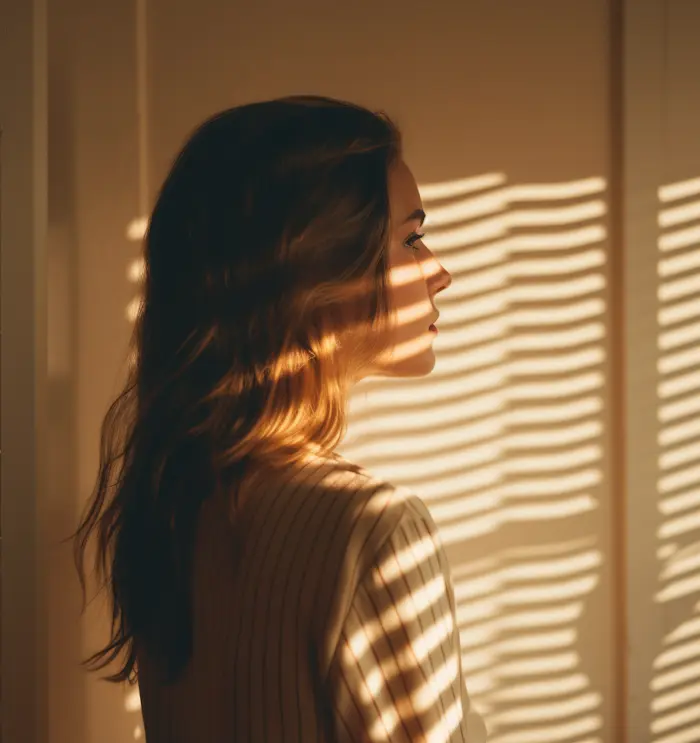 Should I Stop Using Tretinoin during the Summer Months?
The short answer is NO! For a more detailed explanation, I would consider a few points:
Plenty of people live in tropical countries where the sun shines all year round, and they can use tretinoin without any issue with appropriate sun protection.
The skin is more sensitive to the sun during retinization, but after a few months of consistent use, it returns to its natural state, so appropriate sun protection is enough.
Pausing tretinoin during the summer would imply going through retinization every fall, which is not desirable.
Appropriate sun protection should be the cornerstone of any anti-aging regimen regardless of the products used; taking a break from tretinoin cannot be a "free pass" for unprotected sun exposure since that would erase all the benefits of your skincare.
Should I Continue Using Sunscreen Even If I Am Breaking Out?
Yes! Use a non-comedogenic sunscreen daily, even in the initial purging stages.
The Best Sunscreen to Use with Tretinoin
Tretinoin users wondering, "What is the best sunscreen to use with tretinoin?" should know that the best sunscreen is the one you can use in an adequate amount and are glad to reapply throughout the day. The best sunscreen is one you'll use. Pick one that has a consistency you like and will use to suit your skin needs. If you have an SPF 30+ sunscreen you love, use that!
And remember, skin needs can change over time.
1. Beauty of Joseon Relief Sun: Rice + Probiotics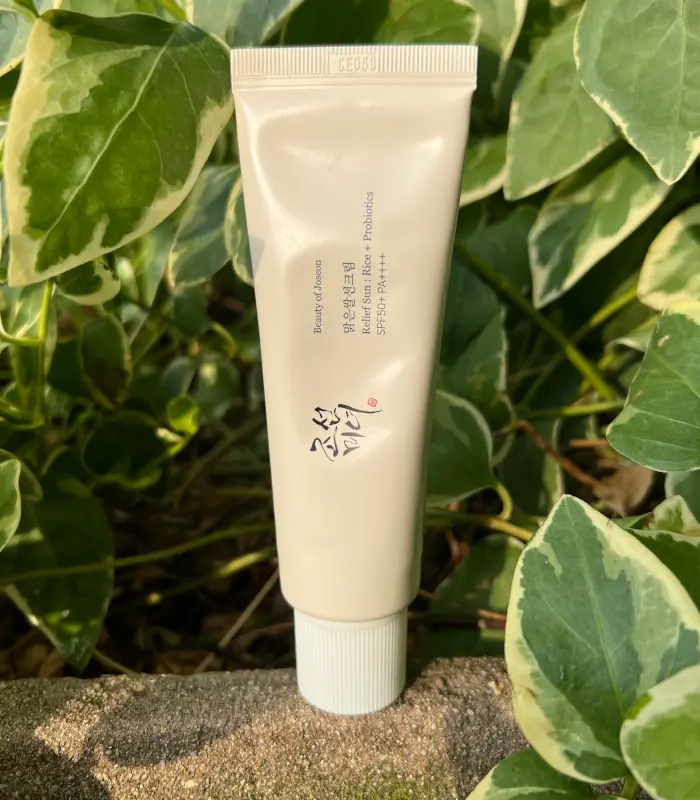 The Beauty of Joseon Relief Sun is an absolute dream for its effectiveness, price, and overall how it sits and feels on my skin. This sunscreen sits beautifully underneath makeup and helps my makeup last on some of the most sweltering hot days. It feels weightless, has no white cast or scent, and stays put. There is a reason why this is one of my favorites and why I have been using this religiously over the past few months. Read the in-depth review of Beauty of Joseon Relief Sun: Rice + Probiotics.
2. Missha All-Around Safe Block Waterproof Sun Milk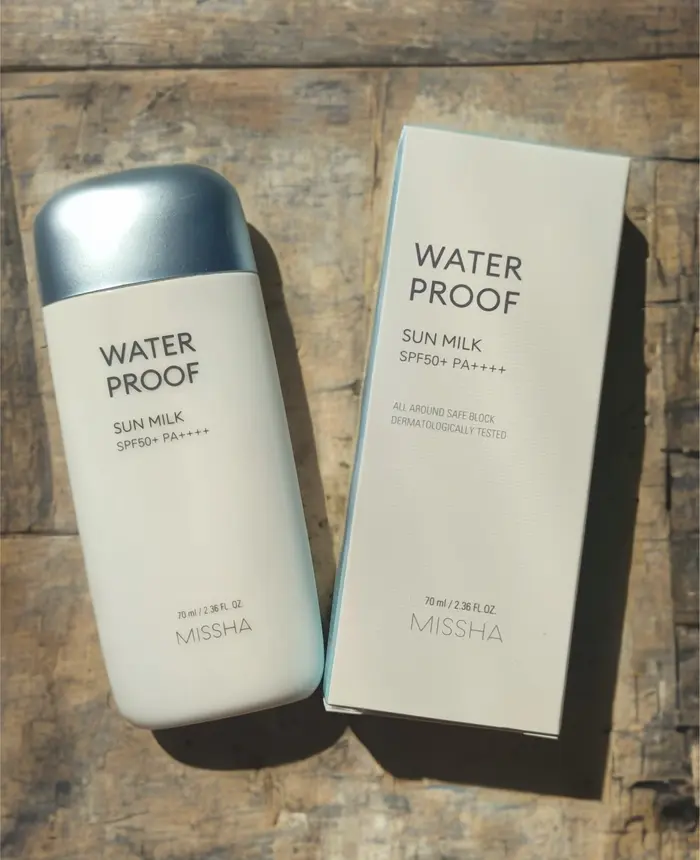 My favorite sunblock. Nongreasy, proven waterproof, no white build-up or non-noticeable, even sweaty. Grab Missha All Around Safe Block Waterproof Sun Milk, and you're ready.
3. Cosrx Vitamin E Vitalizing Sunscreen
This incredibly moisturizing sunscreen is too good to be true. Perhaps a little too much for oily skin types; this sunscreen is better for drier skin types. It provides sun protection for tretinoin users and moisturizes beautifully flaky and dry skin. Read the in-depth review on the Cosrx Vitamin E Vitalizing Sunscreen.
4. Jumiso Waterfull Hyaluronic Sunscreen
The Jumiso Waterfull Hyaluronic Sunscreen is the Asian Beauty community's latest darling. It has a healthy and dewy finish but doesn't look or feel oily. It dries in about three minutes and wears nicely under makeup. If you wish, read my in-depth Jumiso Waterfull Hyaluronic Sunscreen review here.
5. Pyunkang Yul ATO Mild Sun Cream
With all the hyped sunscreens on the market, I was pleasantly surprised by how this one felt in use. I purchased this in need of barrier protection for my dry tret skin.
It blends very well for a physical sunscreen, and even though it doesn't have the crystal clear finish that many chemical sunscreens have, the finish of this is very smooth and satin-like. There's no white cast in the traditional old-school sunscreen sense. However, there is a slight brightening/whitening/ or, be it, a 'tone up effect' that I enjoy and sometimes even reach for over the invisible sunscreen types.
Read the in-depth Pyunkang Yul ATO Mild Sun Cream review.
6. Goodal Houttuynia Cordata Calming Moisture Sun Cream
Goodal Heartleaf Calming Moisture Sun Cream is an underrated sunscreen. It is better than the Round Lab Birch Juice Moisturizing Sun Cream. It doesn't sting my eyes. It is a cosmetically elegant, moisturizing, non-sticky, non-greasy, antioxidant, and calming sunscreen with no white cast. Please read Adela's Goodal Heartleaf Calming Moisture Sun Cream Review.
Final Thoughts
Keeping your skin protected from the sun is one of the easiest ways to keep it looking younger for longer, and with so many great textures and formulas available now for every skin type, there is no excuse not to wear SPF every day.
The quest for the perfect sunscreen can be long and complicated, and everyone will have different preferences. It's worth pointing out that the best sunscreen for tretinoin users is the one you are happy to apply every morning and reapply during the day as needed without any discomfort.
Besides sunscreen, wearing sun-protective clothes is also an excellent way to avoid sun damage. Investing in a well-made wide-brimmed hat with SPF 50+ is an excellent idea.
Show Me Proof