I'm now officially fangirling every product with Mugwort in it, and I give all the credit to EuniUnni for introducing the I'm From brand and the Mugwort line!
First, I'd like you to know that my skin is very sensitive to sheet masks. I've had bad experiences with sheet masks, some because of the ingredients and others because of the sheet itself. So it's a big deal when my skin loves a sheet mask! You may now proceed with the review.
I'm From Mugwort Sheet Mask:
Where to Buy I'm From Mugwort Sheet Mask?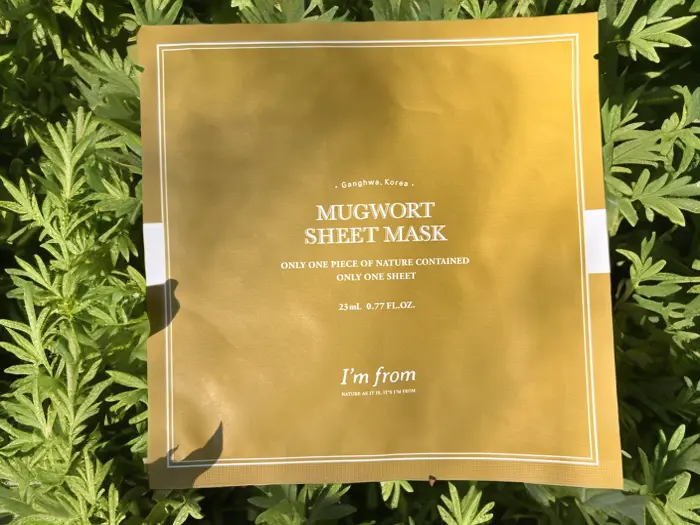 The I'm From Mugwort Sheet Mask comes in a 0.77 fl. oz. / 23ml square packet and retails at $4.9 on YesStyle*. The price is worth it for a sheet mask that works and delivers well to the skin.
For all you lucky people in the US who can get Prime delivery, you can buy the sheet mask from I'm From's official store on Amazon*. It comes in a box of 10 sheets.
You can also shop for I'm From Mugwort Sheet Mask on trusted Asian international shops, such as YesStyle* and StyleVana*.
The I'm From Brand
I'm From is a fast-emerging Korean skincare brand with clean, simple, nature-based formulations. The brand's name, "I'm From," actually describes the brand's most significant focus: to include only the purest and highest quality ingredients sourced from the most pristine natural environments across South Korea.
Some of these ingredients include:
Sea buckthorn (known as the vitamin tree in Korea)
Honey and propolis
Rice
Mugwort, and
Volcanic rocks
Some of the natural locations from which these ingredients are obtained include:
Jeju Island
Jiri Mountain (the highest peak in South Korea)
Taebaek Mountain
Geum River (where the finest ginseng of South Korea is grown), and
Ganghwa Island
Nature as it is. It's I'm From.

Three promises: Ingredient transparency, honest materials, and no harmful additives.

I'm From Brand
The packaging I'm From uses for their products perfectly matches their formulations. You can see on each product's label what the primary ingredient is. Unlike other skincare products marketed as containing 'natural' elements, the ingredient you see on the label is the main ingredient, and no harmful ingredients are added.
I'm From Mugwort Sheet Mask Claims
Who Is This Sheet Mask For?
For those with sensitive, irritated skin.
Not sure what your skin type is? Please read our guide on Skin types & skin conditions.
I would recommend this for every skin type.
I'm From Mugwort Sheet Mask Ingredients
Artemisia Princeps Extract, Butylene Glycol, Glycerin, Methylpropanediol, Cordyceps Sinensis Extract, 1,2-Hexanediol, Caprylyl Glycol, Allantoin, Zanthoxylum Piperitum Fruit Extract, Usnea Barbata (Lichen) Extract, Dipotassium Glycyrrhizate, Panthenol, Pulsatilla Koreana Extract, Carbomer, Arginine.
Ingredients referred from the I'm From official website.
Humectant/Moisturizing Active Herb Brightening
Ingredients Analysis
Mugwort
The hero ingredient for this sheet mask is mugwort.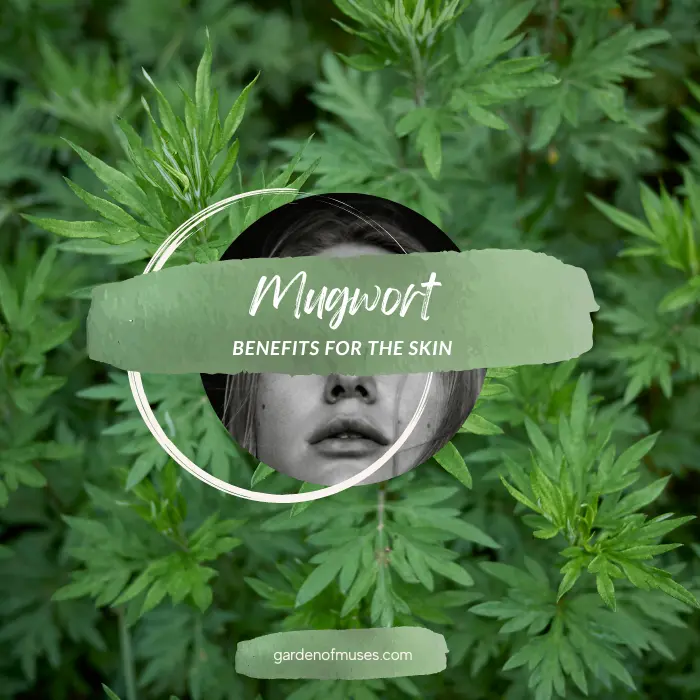 According to research, Artemisia Princeps Extract came from Artemisia Princeps, also known as Korean Wormwood, Korean Mugwort, and Japanese Mugwort or Yomogi. It's a perennial plant (a plant that can live for two years) that grows up to 1.2 meters.
Mugwort is known for its anti-bacterial, anti-fungal, and anti-inflammatory benefits and is packed with antioxidants. Mugwort calms and relaxes irritated and tired skin.
Glycerin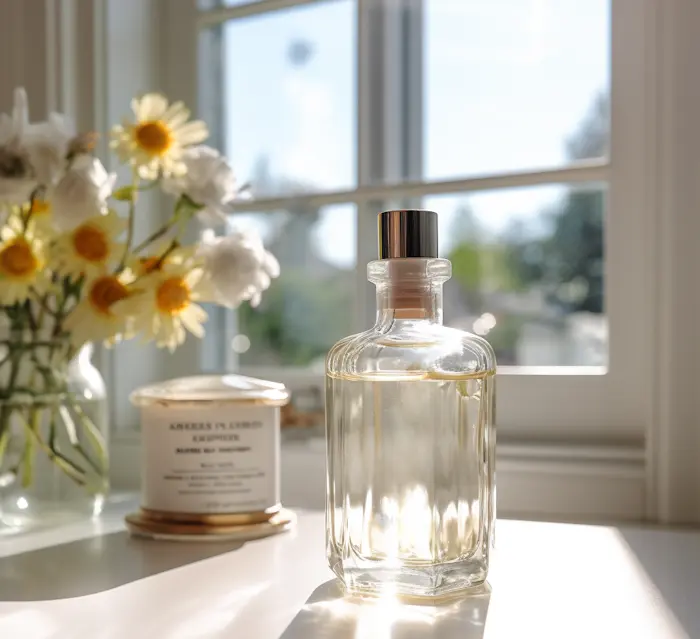 Good old trusty glycerin is often overlooked as an inexpensive or inelegant ingredient in skincare, but it is one of the best, most reliable humectants.
Glycerin is also probably the most well-known humectant. It:
Hydrates. Glycerin is a very effective humectant, used in many moisturizers to increase skin hydration.
Occurs naturally in your skin as part of its home-grown moisturizing system, the natural moisturizing factor (NMF).
Strengthens skin barrier. Glycerin also keeps the skin's lipids flexible, strengthening your skin barrier.
Softens. Glycerin softens the skin so other hydrating ingredients can more easily penetrate the skin.
Reduces TEWL. Glycerin helps slow down transepidermal water loss (TEWL). Like other humectants, it works by sitting in the top layers of your skin and attracting water from the air and the deeper layers, leaving your skin surface plump and hydrated, even when the weather is arid.
Cordyceps sinensis extract
Cordyceps sinensis extract is another ingredient in this sheet mask, a mushroom with anti-inflammatory, skin-brightening, and anti-aging properties.
I'm From Mugwort Sheet Mask does not contain niacinamide, hyaluronic acid, parabens, alcohol, essential oils, fragrance, or allergens and is vegan and cruelty-free.
Arginine
Arginine is an amino acid that helps to strengthen and repair the skin's barrier. It's a natural moisturizing factor, a humectant that may help speed up wound healing.
Packaging
The brand I'm From has matched its packaging perfectly with its simple, yet high quality and effective product formulations. What you see is what you get. There are no hidden nasty ingredients. No gimmicky marketing.
The sheet mask is housed in a plastic square packet. It feels like paper on the outside but plastic on the inside. The sheet mask inside has a half-perforated white plastic with little holes between the folded sheet.
Scent
It has a milder Mugwort scent than the I'm From Mugwort Mask (wash-off).
Texture
It has a thin and transparent I-CELL sheet, which is 100% plant-based. The gel-ish essence had a faint brown shade and was enough to add a layer to my face and neck.
My Personal Experience with the I'm From Mugwort Sheet Mask
This is my 7th sheet mask from this brand. I first used it in 2019 because it was raved by EuniUnni a lot. I used this mostly at night and not more than 20 minutes. But I used this during the day for this review and the photo references.
The sheet was fitted perfectly to my face with only a short excess on the hairlines. Fit and adherence were great! It did not slip, nor did it make me uncomfortable.
The scent was mild, but I don't mind if the smell did not linger, as I love the mugwort scent! This product felt like the Mugwort Essence that's just been converted to a sheet mask!
I took it off after 20 minutes, and there was still a lot of essence left, which I used for face massage, for not too long, as a form of me-time.
The finish was not tacky at all, and it left my skin moisturized and nourished. This one helped me immensely with calming my skin's redness, especially on the cheek area.
I've been through many bad experiences using sheet masks, and I'm telling you this was one of the first sheet masks that did not give my skin any troubles and delivered an extra boost of hydration to my skin!
How to Apply the I'm From Mugwort Sheet Mask?
Open the pouch, separate the mask and the support, and attach the sheet mask to the face.
After 20 minutes, remove the sheet mask and lightly tap the essence remaining on the skin to absorb it.
Follow with the rest of your serums.
Moisturize.
If in the AM, don't forget sunscreen!
Pros
Cons
Overall
Your skincare routine can turn into a mugwort regime. The I'm From brand has several products that use mugworts' benefits for the skin. They have a whole line—essence, cream, mask, and gel! Regarding natural ingredients like Mugwort, I'm From is one of the top skincare brands.
Will I Repurchase the I'm From Mugwort Sheet Mask?
I enjoy this product and am constantly repurchasing when it is on sale.
Rating 5/5
Shop for I'm From Mugwort Sheet Mask
Lastly, I was not paid for this review or received it as a gift.
As always, you do you; be kind to your skin and yourself! Remember that every person's skin and skin type is different, so what might work for me might not work for you, and vice versa. So, before adding a new product to your skincare routine, it pays to do a little research first.
Before adding the I'm From Mugwort Sheet Mask to your skincare regimen, ensure you are not allergic to it or its ingredients. You should also consult your doctor if you are pregnant, breastfeeding, or have any medical conditions or medications that may interact with the I'm From Mugwort Sheet Mask. Always do a patch test before applying the I'm From Mugwort Sheet Mask on your skin to avoid adverse reactions.
I am not a dermatologist or licensed aesthetician, but I have sufficient experience and knowledge I gained by testing multiple products and self-exploration. Unsure? Best to consult your dermatologist.
Show Me Proof