Our skin doesn't have it easy. Many things can build up on it during the day, such as dust, sweat, make-up, and sebum. You won't get rid of all this with just one make-up remover! The first step will probably sound familiar to you if you've heard of the 10-step Korean skincare routine. The most crucial step is double-cleansing. In this guide, you will find out why you should cleanse your skin twice and which products are suitable for your skin type!
What is double cleansing?
If you don't know your way around or aren't sure what double cleansing is, then you've come to the right place! As the name suggests, it is a "Double Purification".
For this, first, you need an oil-based cleanser and then a water-based cleanser. Double cleansing completely removes makeup, SPF, dead skin cells, sebum, and dirt. You can find out how to use these cleansers correctly below.
What are the benefits of double cleansing?
For years, double cleansing has been the first step in Korean skincare, ensuring radiant and even skin. With this method, moisturizers, toners, and serums are better absorbed by the skin because the skin is cleaner, making subsequent products more absorbable. A study by Lancôme shows that products work twice as fast if the skin has been cleaned twice. In addition, Olay has found that 30% more product penetrates the skin when it has been thoroughly cleaned beforehand.
How does double cleansing work?
Before starting with the first cleanser, you should first remove the make-up on your lips and eyes, as these are the most stubborn. It is best to use the make-up remover you trust. But watch out for certain ingredients, such as different types of alcohol, that could harm your skin. If a product stings your eyes or skin or makes your skin feel tight, don't touch it! It is not a sign of the product's effectiveness but that your skin does not tolerate particular ingredients!
Read next: Unexpected results with NYK1 Lash Force Eyelash Growth Serum Review with before & after photos.
Step 1 of the double cleansing: the oil cleanser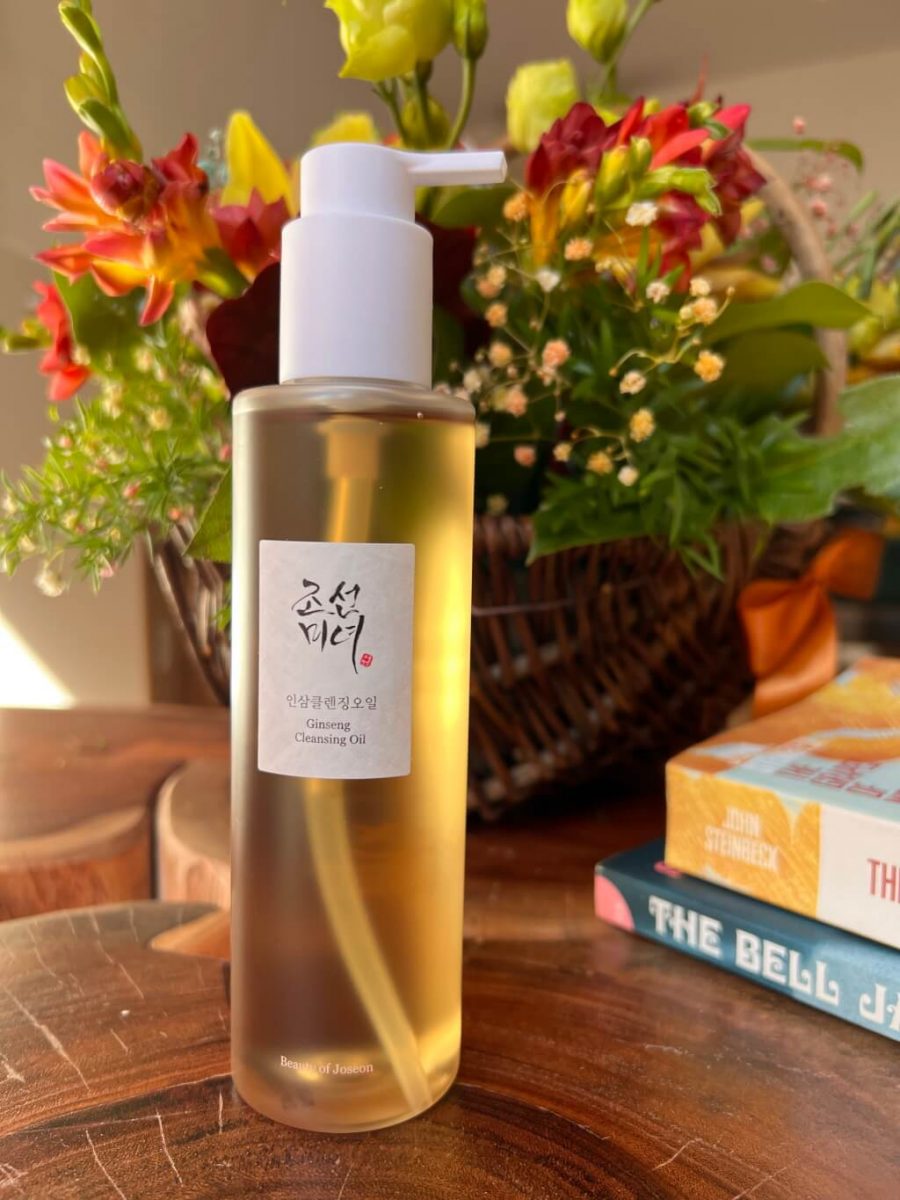 To remove oily deposits, such as sebum, make-up, or sunscreen, you need cleansing oils! The cleansers can be in the form of oil, balm, sherbet or gel.
They bind the grease on the skin as long as they are oil-based. Massage the oil into your skin, focusing on areas most prone to breakouts.
With a bit of water, the cleanser emulsifies to a milky consistency. In addition, oils are exceptionally gentle on facial skin and hardly remove any moisture.
For a spa experience in the bathroom, I recommend massaging the product into the skin for more than a minute. This cleans the skin more thoroughly and promotes blood circulation in the face. Since blood is tough to get to the surface, you can encourage this with a massage. The blood flow to your face is weaker, especially in the cold season. That's why a massage like this can't hurt! This will make your skin more radiant and vibrant!
Step 2 of the double cleansing: the water-based cleaner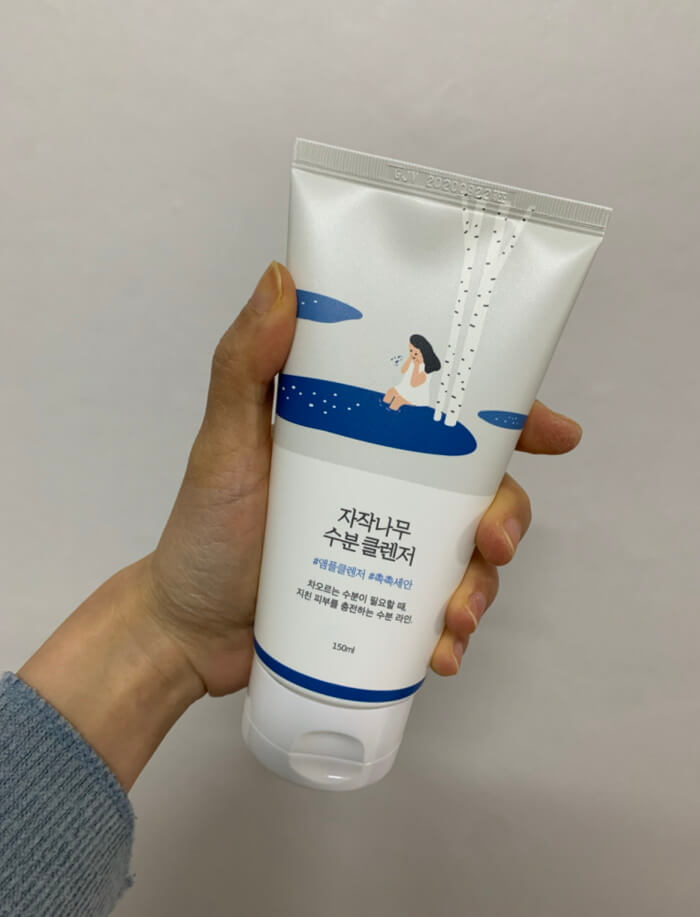 After you've finished the first cleansing step and patted your skin dry, it's time for a water-based cleansing gel or cleansing foam. You probably already know this step. The second step removes the remains of the oil cleanser and cleans the skin down to the pores.
In this step, you can also use a cleaning brush or a cleaning sponge to be even more thorough. Of course, you should proceed gently and not press too hard; otherwise, the skin could be irritated. After this procedure, wash the skin thoroughly and let it dry. I don't use a towel because it can hide bacteria and because subsequent products absorb faster and better on damp skin!
I prefer the cleansing foam because foaming them up is so satisfying! But more foam doesn't mean a product is more effective; Many consumers prefer foam products, so companies design their products as such.
If you're always dead tired at night, and just want to hop in the bed with makeup on, your skin still might make it if you at least wipe it with some micellar water. But if you want to reap full benefits from a skincare routine I suggest following up with a calming and soothing toner, mist (optional for rehydrating during the day), essence, and moisturizer.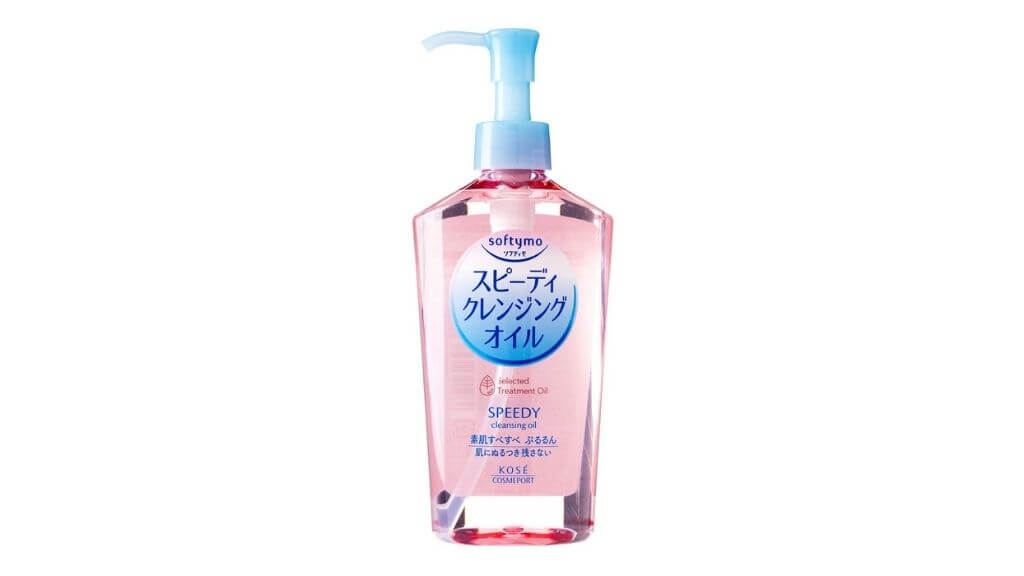 Kose – Softymo – Speedy Cleansing Oil. It is affordable and spreads easily, doesn't sting my eye which is a bonus! Truly a game changer. Somehow find myself always coming back to this. The pump is also nice because it saves me from opening and closing the lid.
Shop Kose – Softymo – Speedy Cleansing Oil*
(*affiliate links)
By Wishtrend Acid-Duo 2% Mild Gel Cleanser
The cleanser has 1% LHA, a derivative of Salicylic acid that works by lifting dead skin cells off the skin's surface. It is non-comedogenic and anti-bacterial.
The other mild acid from the "duo" is 1% PHA, the most gentle chemical exfoliator that doesn't increase photosensitivity.
This cleanser is very gentle but very effective at removing dirt and makeup. Read the full review.
Best cleansing oil for normal and combination skin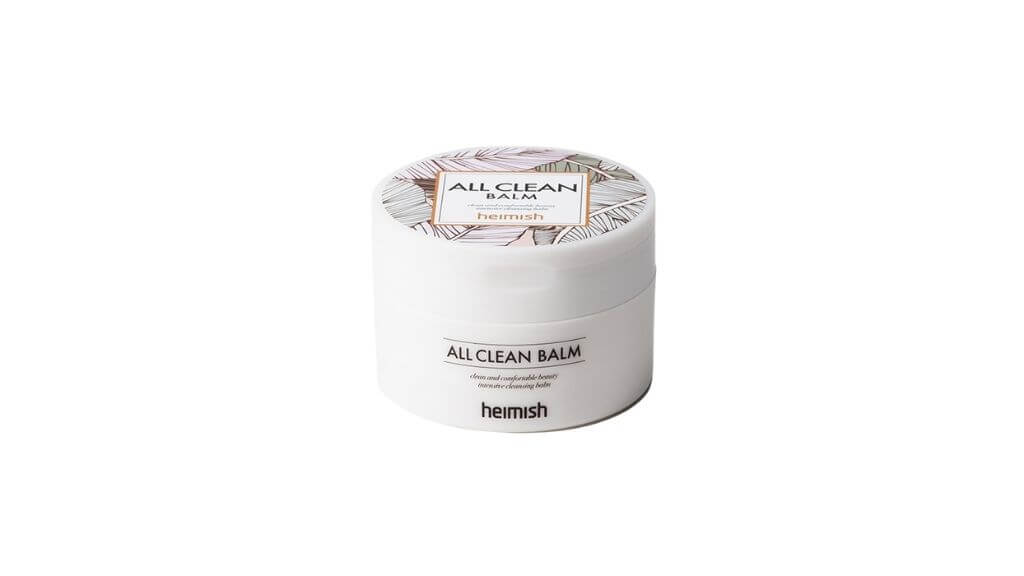 Combination skin is different every day. Too dry in some places and too greasy in other areas. For those who "suffer" from combination skin: Luckily, you don't need several different products for your skin! There are plenty of cleansers specifically designed for combination skin. You should look out for cleansers that provide your skin with nutrients and do not leave an oily film.
(*affiliate links)
Recommendations for oily and impure skin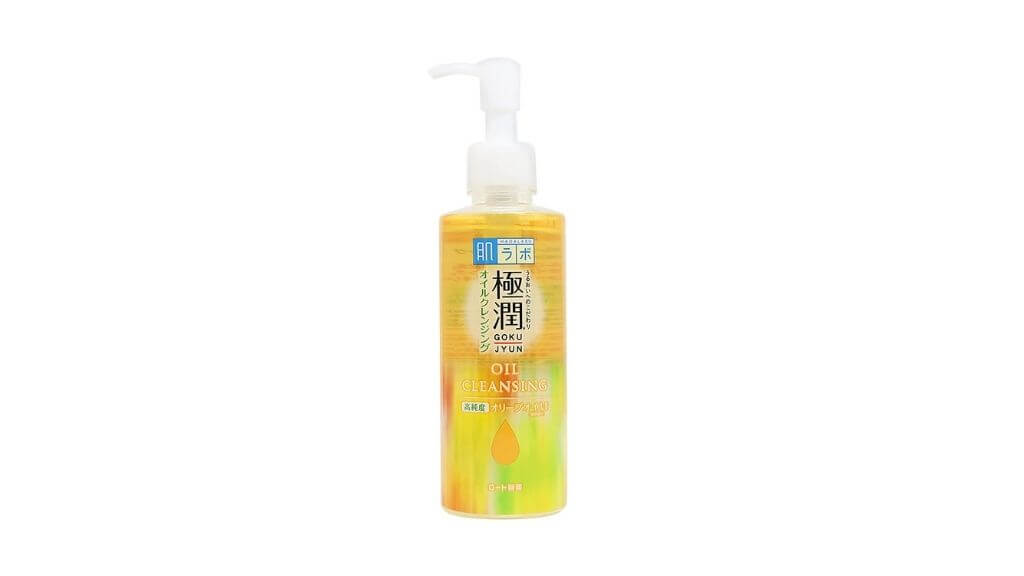 People with oily skin may shy away from oil cleansers, but that fear is unfounded because oil binds oil. The products are designed to cleanse and remove the oil on the skin. Since oil cleansers do not dry out the skin, no excess sebum is produced by the skin as a result of the cleanse. So you don't have to be afraid that the oil cleanser will clog your pores and you'll get even more pimples.
Shop Rohto Hada Labo Gokujyun cleansing oil*
(*affiliate links)
Best foam cleanser for oily skin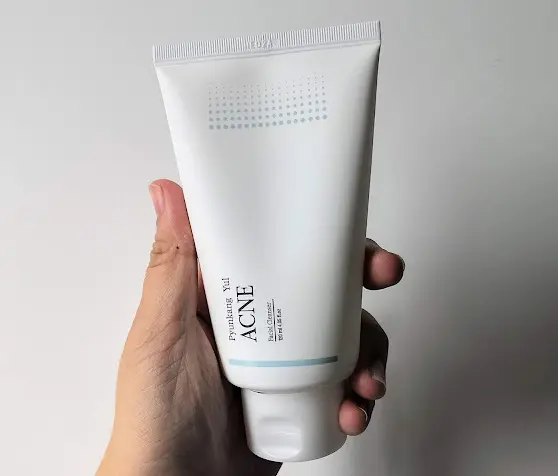 Pyunkang Yul Acne Facial Cleanser is a gentle cleanser suitable for everyday use for acne-prone, oily skin. It diminishes pimples and blackheads. Read our detailed review.
Best cleansing oil for dry, aging skin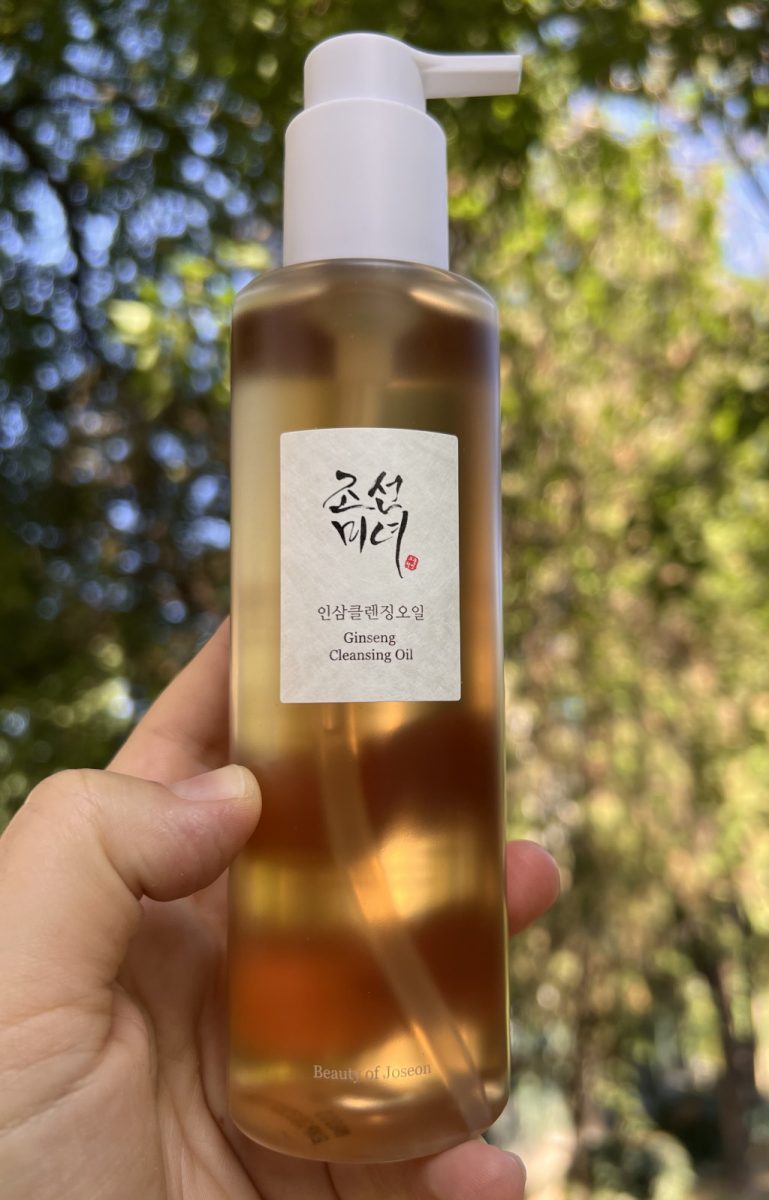 It can be a challenge to find a nice non-stripping cleanser for dry and aging skin. Products that provide the skin with additional nutrients and moisture are essential for dry skin.
Beauty Of Joseon Ginseng Cleansing Oil has nourishing ingredients and removes all makeup. It's excellent without the eye sting.
You can find it on Amazon* (official Beauty of Joseon Store) and BeautyWithin, or shop on all your favorite Korean websites: Beauty of Joseon, YesStyle*, StyleKorean*, Stylevana, Olive Young, and Jolse. (*affiliate links)
But since every skin reacts differently to products, you should try a little and see which cleansers suit your skin.
Thank you for reading, and as always, you do you, be kind to your skin and yourself!