If you were to ask me what my favorite skincare ingredient is, I would, without hesitation, respond with "niacinamide!" It was my first skincare love, and I will never be without it.
But my highly close second favorite is ceramides. Although not as popularized as vitamin C or retinoids, they are an ingredient with a lot of potential.
I consistently have at least one ceramide-focused skin care product in my lineup. I immediately start adding more when the seasons start shifting toward cold weather.
So, why the love affair with ceramides? Well, I'm glad you asked.
Ceramides in Skincare Guide:
When Were Ceramides Introduced in Skincare?
Ceramides were discovered in 1874 by the scientist and doctor Johann Ludwig Thudichum. However, because he found this group of substances extremely mysterious then, he named them "Sphingolipids" about the mysterious Sphinx of Greek mythology.
A century later, Elizabeth Arden's iconic Advanced Ceramides Capsules, launched in 1990, had ceramides as a star ingredient. Still, ceramides have only recently received attention in the beauty industry.
They are now heralded as skincare heroes and can now be found in cleansers, toners, serums, masks, moisturizers, and even hand creams.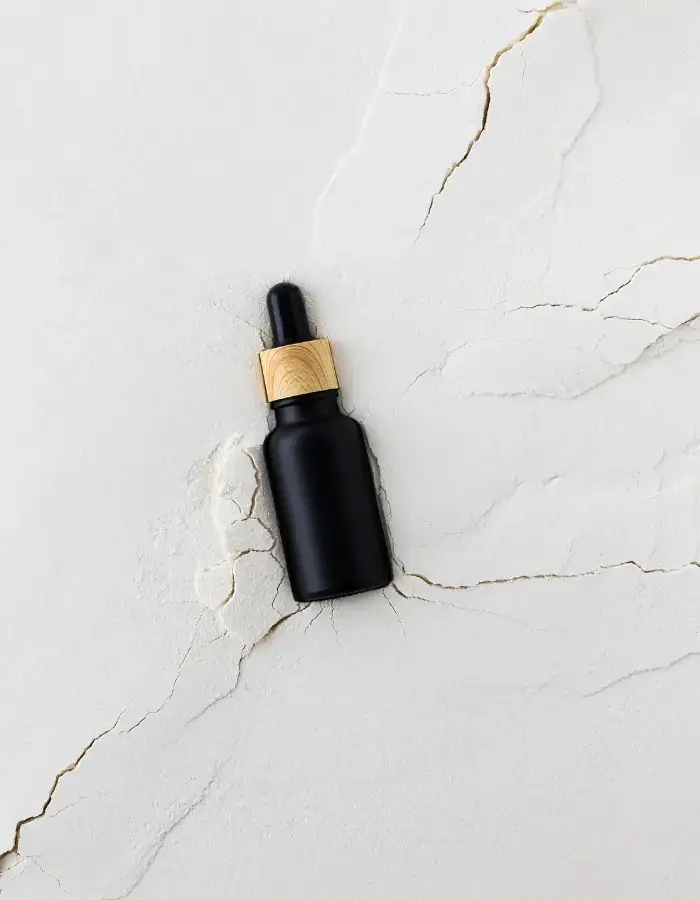 What Are Ceramides?
Before I tell you why I love them, let me give you some background on ceramides.
Ceramides are a family of lipids (aka oil or fat, as you like) that make up the membrane of corneocytes. Corneocytes are cells in the stratum corneum, the outermost layer of the skin, and it's home to the protective layer of lipids (aka good fats!) that helps to keep our skin healthy and hydrated.
Furthermore, ceramides, fatty acids, and cholesterol form the intercellular lipid matrix, equivalent to the cement between bricks, bricks being our cells. Ceramides are the main component of this matrix, which is why they are essential to maintaining the skin's moisture levels, protecting it from external irritants. In short, they are the main component of the famous "skin barrier," so much talked about today. Ceramides account for 50 percent of this barrier, so they're essential, right?
When your moisture barrier lacks ceramides, it can't do its job of keeping in moisture and out potential irritants. This leads to dehydrated, irritated, or acne-prone skin. A compromised barrier usually leads to dehydrated, irritated, or acne-prone skin.
Unfortunately, even though your skin naturally produces ceramides, it's common to need extra store-bought ones to help. Sun damage, harsh skin care, aging, and other environmental factors can make your moisture barrier less effective.
7 Signs You Probably Need More Ceramides
If you're not sure about the state of your moisture barrier, go through this list and see if you have any of these issues:
Chronic redness
Dryness
Rough, textured skin
Dullness or sallowness
Frequent skin irritation
Increased sensitivity
Lack of elasticity
A damaged moisture barrier can cause all of those problems. It's important to remember that there are other contributing factors, so ceramides might not be the magical cure for all your skincare woes, but they'll help! Giving your skin ceramide support is especially important if you have skin troubles like eczema, rosacea, and acne.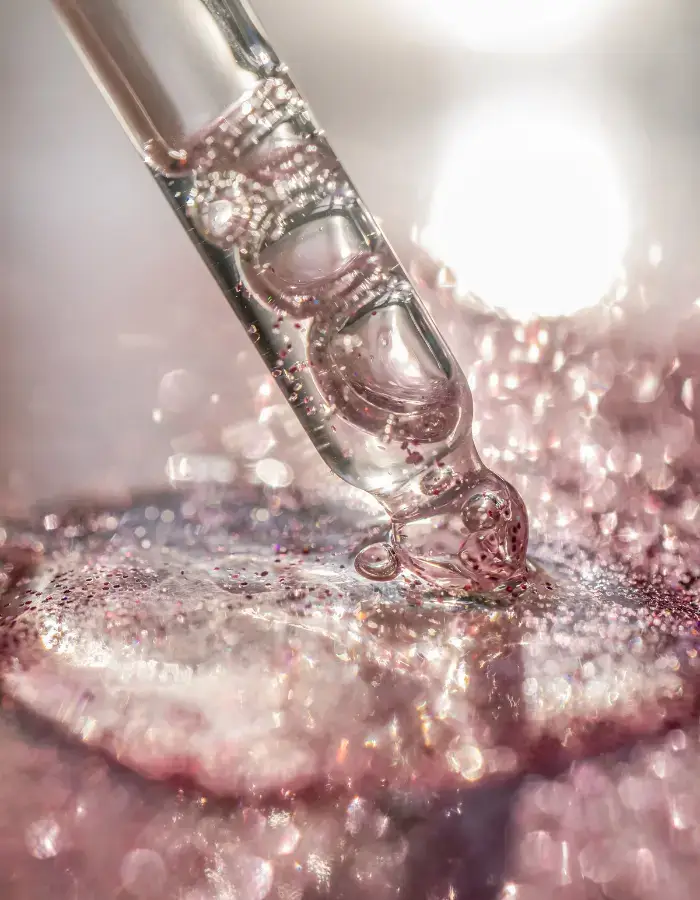 Benefits of Ceramides for the Skin (aka Why I Love Them)
Ceramides are a super important component of healthy skin. As I mentioned earlier, they help your skin retain moisture, and they also help to keep out environmental stressors that can cause damage and irritation. They're like the beefy bouncers that keep the creeps out of the nightclub, helping you maintain your skin barrier's health.
When you have enough ceramides, your skin looks visibly healthy. It's plump, juicy, radiant, and smooth. It's also more resilient, and you'll likely notice that you're less prone to itching, redness, and fine lines.
Ceramides are especially helpful in the colder months because of how much more difficult it is to retain moisture! Between dry, cold winds and blasting the heater, your poor skin would probably sob if it had any water left for tears.
One more benefit to adding ceramides to your beauty routine is that your skin will be able to tolerate chemical exfoliation much better. Healthy, ceramide-packed skin responds much better to actives. You're less likely to experience the irritation and over-exfoliation that often comes with some of the more potent acids.
Since ceramides are components of our skin, anyone can use products containing ceramides. They will be especially beneficial for those with a compromised skin barrier, such as psoriasis, rosacea, or atopic dermatitis. It has been studied that most skin disorders caused by diminished barrier function are also associated with low ceramide content.
Ceramides are an excellent ingredient for those with dry and/or dehydrated skin but also for those who suffer from acne, which is often accompanied by skin sensitivity due to an imbalance in the skin barrier.
Because they prevent dehydration, it is considered a great anti-aging ingredient. Maintaining normal levels of ceramides in the skin can help keep the skin firm and plump.
For all these reasons, it is a great ingredient to bet on in winter, when the skin becomes more dehydrated due to the cold and wind.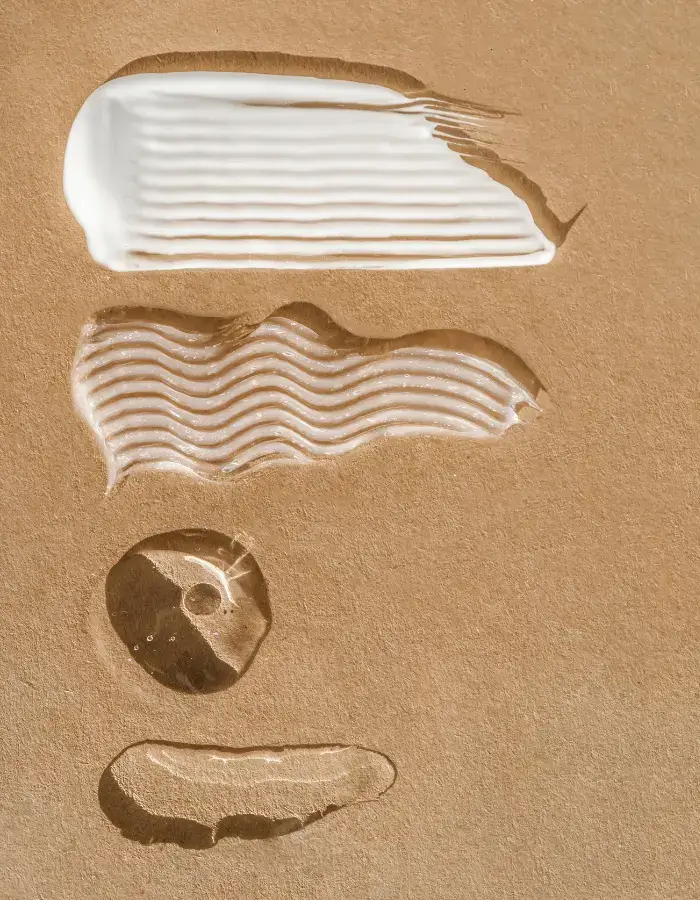 How to Get More Ceramides Into Your Skin?
It might stress you out a little if you start looking for ceramide-heavy skincare because there are a lot of different names. You'll likely see ceramide-3, ceramide-6, and "ceramide" followed by letters like NP, EOP, or AP.
Several different types of ceramides are found naturally in the body, but smearing any of them onto your skin will produce the same effect for skincare. The good news is that you don't have to worry too much about which ceramides you use as long as you use them. Just find a well-formulated product that your skin likes.
Many of the products labeled "dry skin," "atopic skin," or "sensitive skin" contain ceramides. They can be found on the ingredient list (INCI) as Ceramide Np, Ceramide Ap, or Ceramide Eop. On the other hand, the words 'phytosphingosine' and 'sphingolipids,' also present in some products, are precursors of ceramides and are thought to help promote their production.
Are Ceramides for All Skin Types?
They are natural skin components and ideal for all skin types, even the most sensitive skin. They are particularly appreciated by dry, flaky, and mature skin, which can benefit from an additional supply of ceramides.
Should You Take Ceramides Orally?
As an aside, some of you might wonder if you should also start taking those ceramide supplements that health stores have. Remember that your moisture barrier comprises fats; ingesting lipid supplements could mess with your cholesterol or have unintended side effects! It's best to stick with topical applications when repairing your moisture barrier.
Best Products with Ceramides
I've mentioned before that my skin is dry and dehydrated, so I often use the rich, heavy creams associated with ceramides and barrier repair. There are so many great ceramide products now that anyone with any skin type can find something that works.
Thank You Farmer Rice Pure Essential Toner – Best Ceramides Toner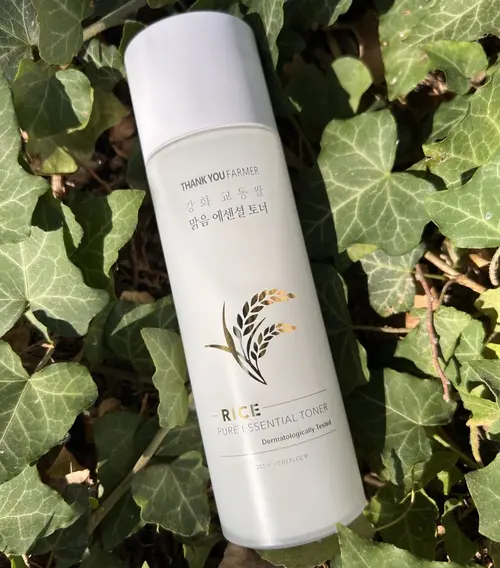 The Thank You Farmer Rice Pure Essential Toner is a creamy, milky toner with a fantastic list of nourishing ingredients, including ceramides.
RNW Der. Concentrate Ceramide Plus Serum – Best Ceramide Serum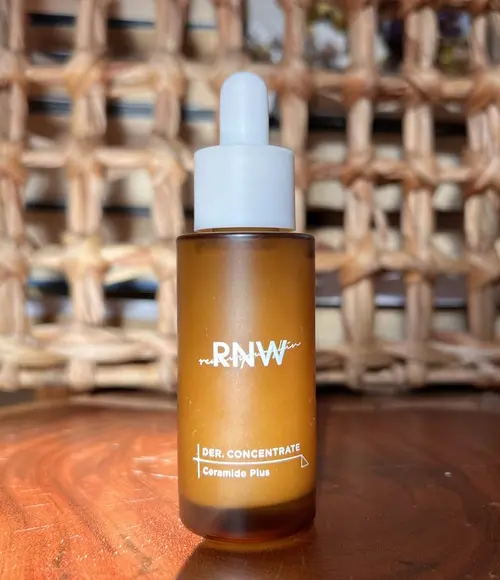 The RNW Der. Concentrate Ceramide Plus Serum is thick, easily absorbed serum, very effective for barrier repair. I usually add it to my routine as soon as it gets chilly.
Real Barrier Extreme Cream – Best Ceramides Moisturizer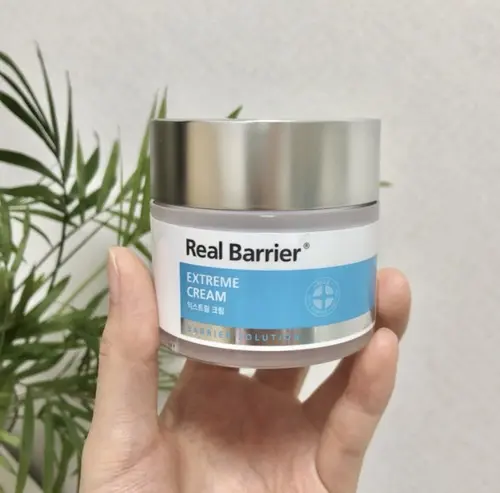 I also like the Real Barrier Extreme Cream. This is a great facial moisturizer for dry, sensitive, or compromised skin! Still, I typically only use them on my much drier body skin.
Dream Team
Ceramides are generally very well tolerated, especially combined with plant oils rich in linoleic acid. Safflower, black cumin, evening primrose, borage seed, soybean, and grape seed oils have relatively high amounts of linoleic acid, an essential fatty acid the body cannot produce. Three of the nine classified ceramides contain linoleic acid as a common building block, so adding linoleic acid to your skin can stimulate the body's ceramide synthesis.
I always jokingly refer to ceramides as "the winter soldier," but the truth is that I love them year-round.
Show Me Proof
Coderch, L., López, O., de la Maza, A. et al. Ceramides and Skin Function. Am J Clin Dermatol 4, 107–129 (2003). https://doi.org/10.2165/00128071-200304020-00004
Holleran WM, Man MQ, Gao WN, Menon GK, Elias PM, Feingold KR. Sphingolipids are required for mammalian epidermal barrier function. Inhibition of sphingolipid synthesis delays barrier recovery after acute perturbation. J Clin Invest. 1991 Oct;88(4):1338-45. doi: 10.1172/JCI115439. PMID: 1918384; PMCID: PMC295604.
van Smeden J, Janssens M, Gooris GS, Bouwstra JA. The important role of stratum corneum lipids for the cutaneous barrier function. Biochim Biophys Acta. 2014 Mar;1841(3):295-313. doi: 10.1016/j.bbalip.2013.11.006. Epub 2013 Nov 16. PMID: 24252189.
Cha, H. J., He, C., Zhao, H., Dong, Y., An, I., An, S."Intercellular and intracellular functions of ceramides and their metabolites in skin (Review)". International Journal of Molecular Medicine 38, no. 1 (2016): 16-22. https://doi.org/10.3892/ijmm.2016.2600