Niacinamide is a favorite ingredient among skincare enthusiasts. Niacinamide benefits range from reducing hyperpigmentation, acne, and post-inflammatory marks to even reducing fine lines and wrinkles.
Niacinamide in the Skin Care Market
If niacinamide were a person, it would be your friendly friend. Your friend is always there when you need it to boost you because it will be there to boost the other ingredients, such as vitamin C, Kojic acid, or arbutin. Niacinamide does everything; it calms, brightens, and fixes; it is suitable for everyone, and everybody loves it.
As a self-professed skincare freak, I've loved watching how skincare has rapidly come to the forefront of the Western market over the last five-ish years.
There's more space for new skincare lines to pop up and shine, while the pressure is on for brands with skincare lines to innovate and update them instead of pouring all their focus into color cosmetics. This has been the case in South Korea for quite some time, but we can all agree that skin has taken the center of the global stage.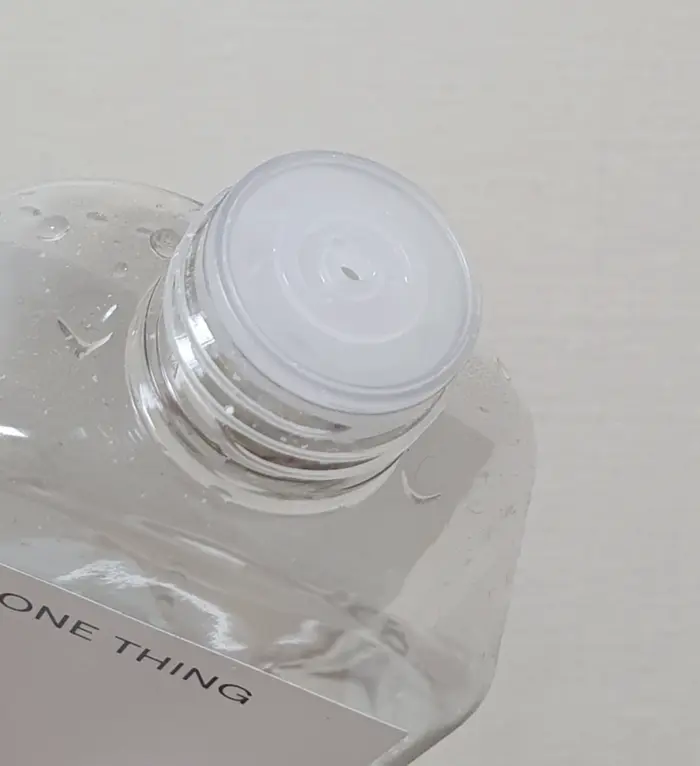 As a result, consumers have more options than ever and more access to information. Every week, a new magical ingredient is discovered that is promised to revolutionize your skin. Still, we know that not everything is always as it appears in the beauty industry.
Like with many of the makeup techniques you see all over social media these days, many of the "new hot" ingredients you see featured aren't so new or hot. Trust me that isn't necessarily a bad thing. If something is very new, there needs to be more time to research and test the ingredient in different formulations, application frequencies, on different skin types, etc. That doesn't mean they aren't doing what they claim, but having some bark to back up your bite is something I welcome when it comes to things I slather on my face daily.
Of all the active ingredients highlighted in marketing blurbs and product descriptions, niacinamide is easily among my top three. It might take the title of GOAT if I were forced to choose. It's been a long love affair for me, and you should check out niacinamide if you haven't yet.
What Is Niacinamide?
This beauty powerhouse is the topical form of Vitamin B3. Vitamin B3 is found in many foods, including dairy products, eggs, enriched bread and cereals, fish, lean meats, legumes, nuts, and poultry. Ingested vitamin B3 is converted to niacinamide in vivo.
Vitamin B3 has two forms, niacin and niacinamide. Niacinamide, a water-soluble form of B vitamin, is also known as nicotinic acid. Scientific studies have proved the positive effects of both oral and external use on the skin, and the usage area of ​​this special vitamin is quite wide. Prominent effects include preventing early signs of aging, regulating skin color, and soothing acne-prone skin. Niacinamide is present in the skincare products of many famous brands, from moisturizers to skin-brightening serums, toners, and eye creams.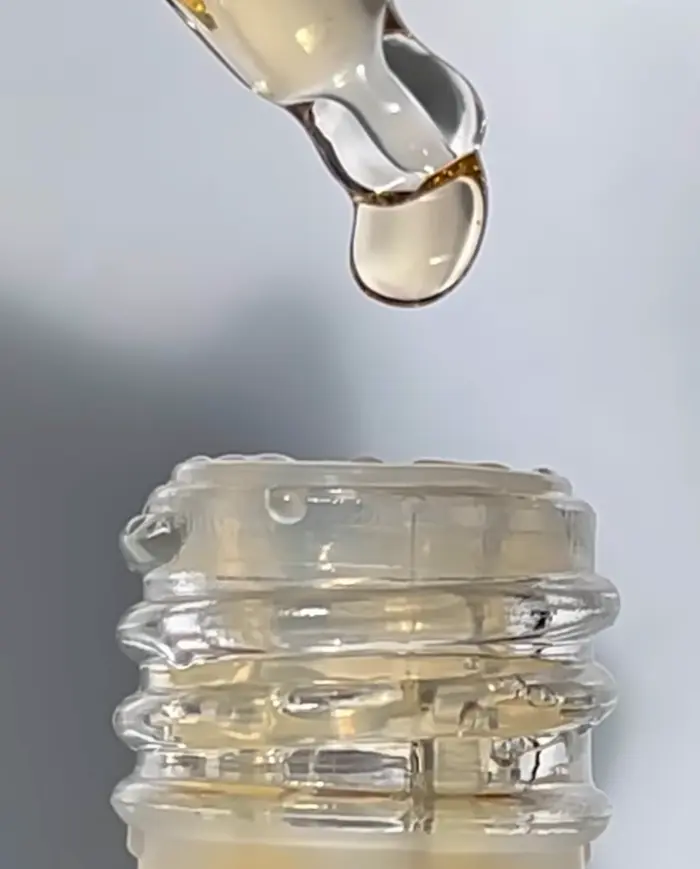 Niacinamide is one of the most researched ingredients in skincare. Scientists consider it one that most closely upholds the "Kligman standards" of cosmetic analysis.
The version produced synthetically to be included in cosmetics is well tolerated by all skin types, even sensitive skin prone to rosacea, and is stable in the presence of heat and light sources.
It is compatible with all beauty routine products, including those that contain retinol, peptides, hyaluronic acid, AHA, BHA, vitamin C, and all types of antioxidants. Present in the formulation of tonics, serums, masks, and intensive treatments. It is striking for its incredibly beneficial effects on the skin.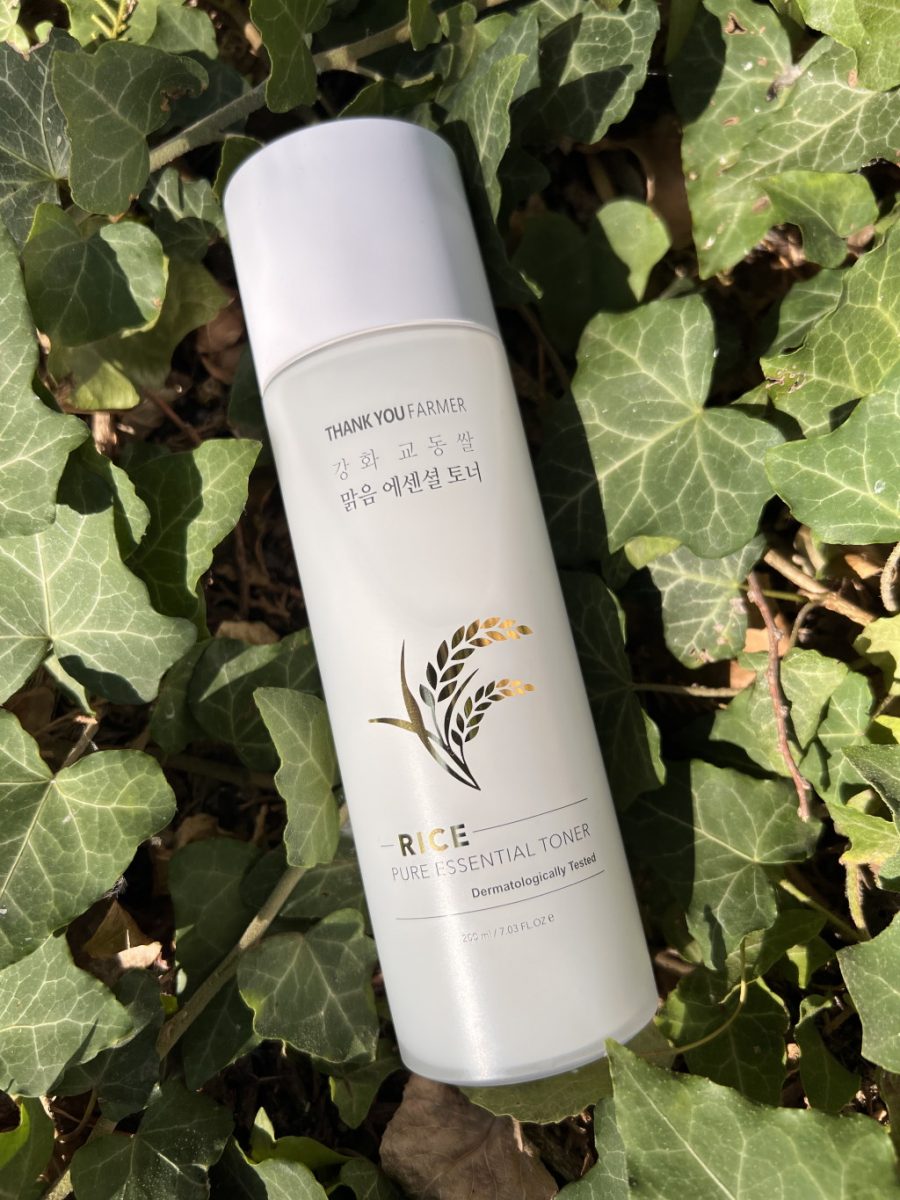 Niacinamide Benefits for the Skin
So why do I love niacinamide so much? Skin care products containing niacinamide are essential for sparkling, smooth, and spotless skin.
I could go on for too long as to why I think you should give it a shot, so here are the main things I always talk about when they'll make me the publicist for niacinamide.
Increases Skin's Immunity
How does niacinamide help increase the skin's immunity? By increasing keratin production and keeping the skin layer intact and protective.
The skin is the largest organ; when the skin is broken up, microscopically or macroscopically (open wound), you're more likely to get infections, cuts, nicks, eczema flare-ups, etc. So by keeping the skin intact and well connected, you're more likely to increase your skin's immunity function to protect it better.
Protects Against Skin Cancer
Exposure to UV causes photoaging of the skin and the development of skin cancers via a range of mechanisms. Topical and oral forms of niacinamide have similar effects in reducing UV damage and the development of skin cancers.
Strengthens Your Skin's Barrier
One of the most standout things I don't see discussed often is niacinamide's ability to help strengthen your skin barrier.
The stratum corneum, the outermost part of the epidermis, comprises keratin-filled skin cells called corneocytes that overlap like bricks in a wall. This wall's intercellular "cement" consists of lipids, including ceramides, lipids, and fatty acids that hold it all together.
Niacinamide improves epidermal barrier function by increasing barrier components: ceramides and free fatty acid levels. It increases stratum corneum thickness associated with improved barrier function and a greater hydration retention capacity. It decreases dry skin's transepidermal water loss (TEWL).
Moreover, niacinamide benefits the skin's resistance and response to damaging agents such as sodium lauryl sulfate and dimethyl sulfoxide.
Therefore, niacinamide helps boost your skin's ability to maintain this barrier and keep it strong, essential to your skin's overall health and appearance. Your skin becomes less reactive and prone to sensitivity. This makes it an ideal additive to moisturizers.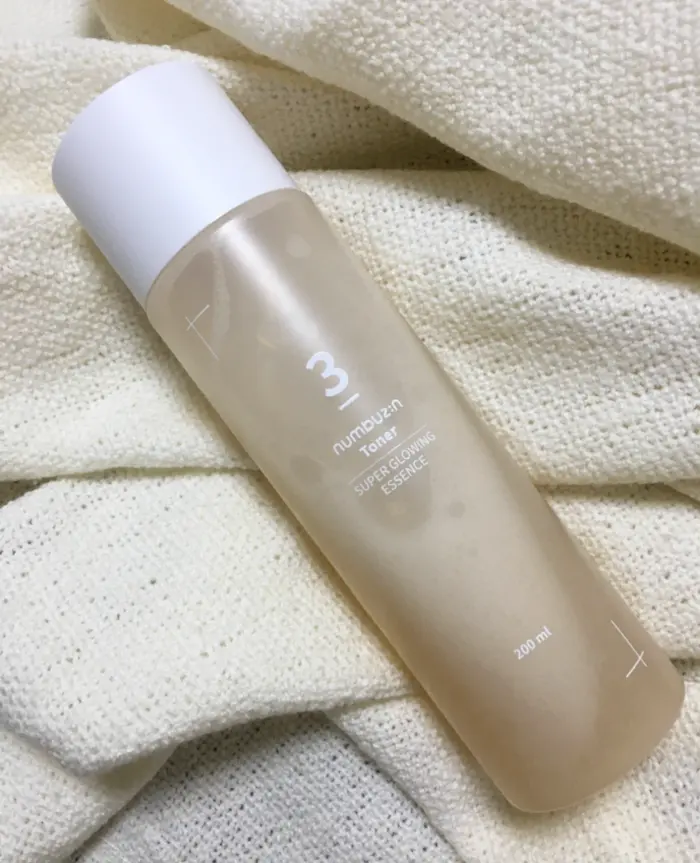 Reduces Hyperpigmentation
Niacinamide is one of the best brightening ingredients I've come across in skincare.
When I say brightening, note that I do not mean "lightning." Niacinamide will not lighten your skin tone in any way.
Niacinamide reduces hyperpigmentation, meaning pigmentation left after a breakout (PIH) or from sun damage. It helps even out your skin to the tone that it naturally is without that excess pigmentation. Niacinamide works by inhibiting the transfer of melanin to the epidermis skin cells.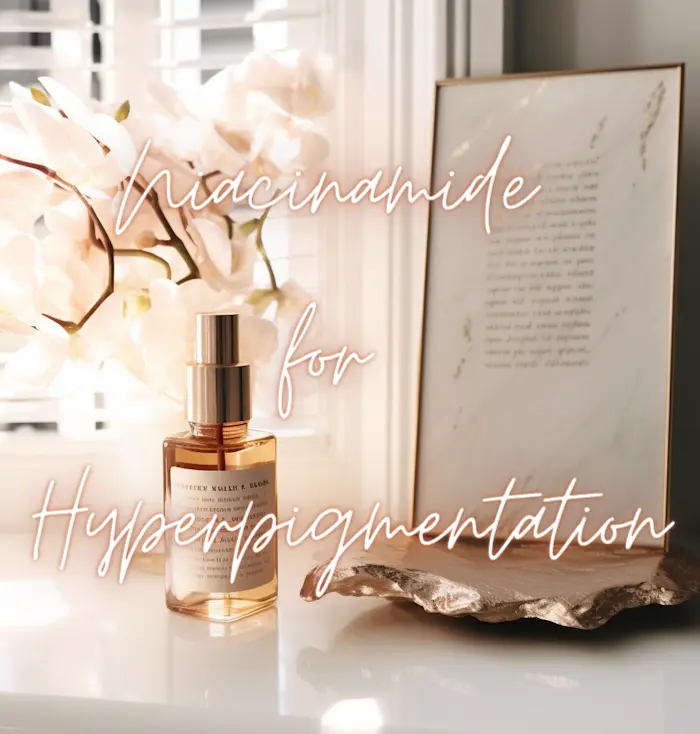 Here's our Guide on How to Fade Hyperpigmentation with Niacinamide and The Best Skincare Serums For Skin Brightening in 2023.
I am always left with dark spots after every breakout, so the fact that niacinamide can do this with minimal chance for irritation (looking at you, hydroquinone) is enough to qualify it as one of my all-time favs. But it certainly doesn't stop here.
Boosts Hydration
A study found that a niacinamide cream increased skin barrier hydration more than white petrolatum.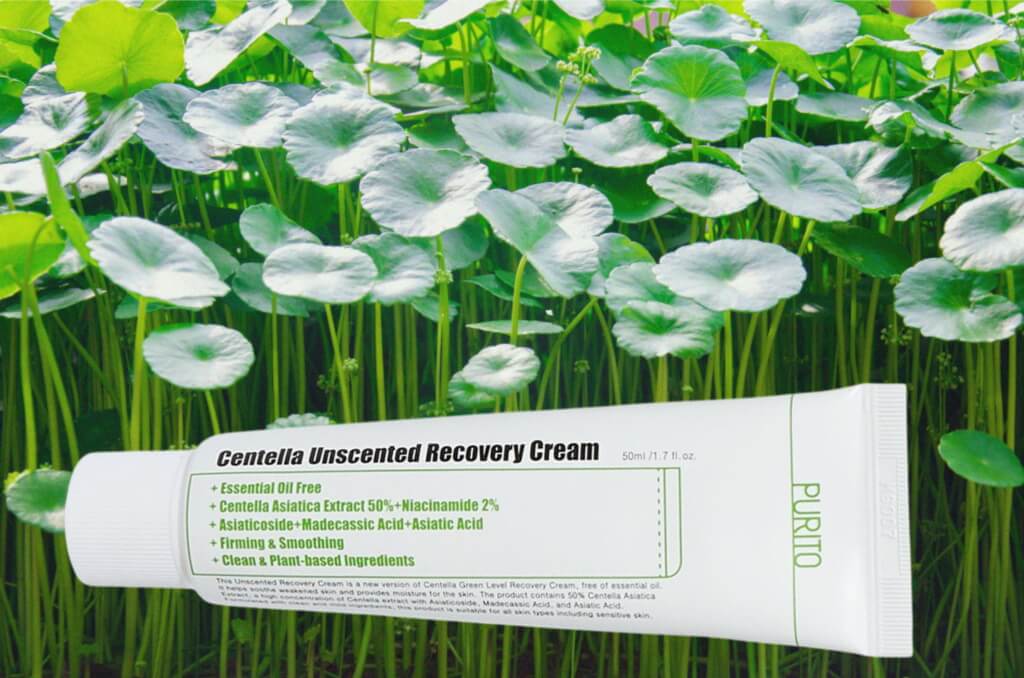 Regulates Sebum Production
Moreover, a double-blind, randomized, controlled trial suggested that topical 2% niacinamide can effectively control skin's sebum (oil) production. This has important implications for treating acne. Although the mechanism of action hasn't been determined yet, niacinamide has been shown to significantly lower sebum production in the skin.
Reduces Acne
Niacinamide improves the skin barrier function by decreasing transepidermal water loss (TEWL). The skin barrier keeps bacteria and pathogens out, making niacinamide an excellent ingredient for acne.
Moreover, niacinamide is known for its potent anti-inflammatory and healing properties, making it ideal for calming acne.
Research shows that a nicotinamide gel was as effective as a topical antibiotic in treating acne. Studies in the International Journal of Dermatology and the Journal of Research in Medical Sciences are great examples. In these studies, niacinamide was applied to individuals with acne problems. At the end of the research, it was observed that niacinamide was as effective as a topical antibiotic in treating acne.
Helps Treat Rosacea
Rosacea is a chronic inflammatory facial skin condition characterized by facial redness and sometimes pimples that has also been linked to a damaged skin barrier.
Skin sensitivity and reactivity have decreased with treatments that improve the skin barrier's function, suggesting that individuals with rosacea may benefit from an improved skin barrier.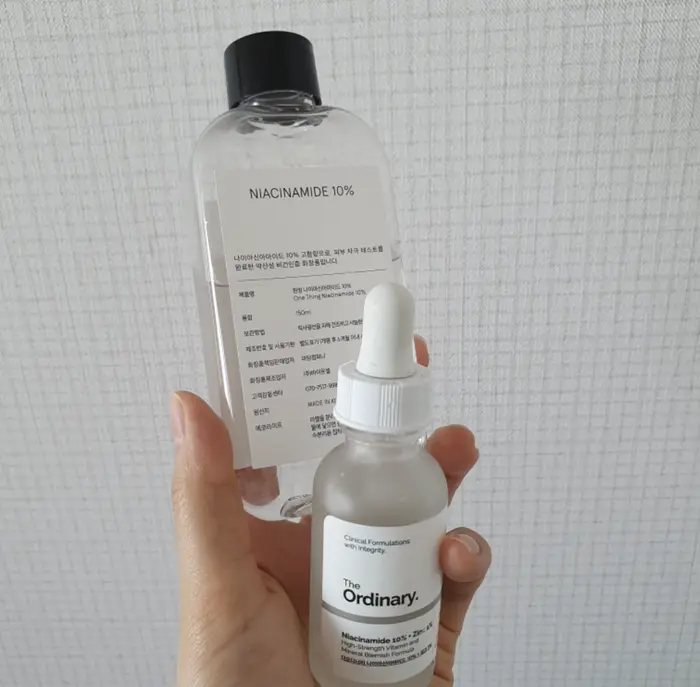 Treats Psoriasis
Psoriasis is a chronic skin disorder that causes itchy, flaky patches of skin. Psoriatic skin has a damaged skin barrier that should from infection and dehydration under normal circumstances.
With its anti-inflammatory, barrier-repairing functions, niacinamide may be a potential treatment for psoriasis.
Treats Melasma
Niacinamide is a good alternative for melasma treatment since it reduces pigmentation and inflammation with minimal side effects. One double-blind, left-right randomized clinical trial on 27 patients suffering from melasma found that 4% niacinamide led to excellent improvements. Niacinamide's efficiency was comparable to hydroquinone, a more controversial lightening ingredient.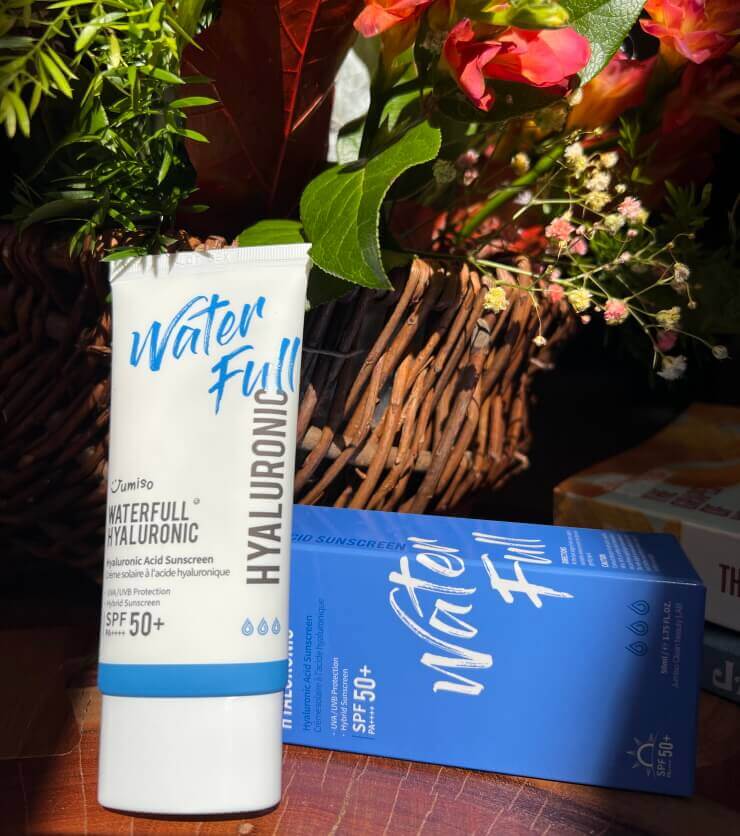 Slows Down Aging
It acts as an antioxidant, neutralizing the damaging free radicals that cause aging.
Reduces Wrinkles
Multiple clinical studies have demonstrated the positive effects of niacinamide on wrinkles and fine lines. Niacinamide improves fine lines and wrinkles due to its ability to stimulate the production of collagen and the epidermal components in aging cells while reducing excess glycosaminoglycan production (characteristic of photodamaged or wrinkled skin).
In aging skin, niacinamide improves the surface structure and smoothes out wrinkles. The data shared in a scientific article published in the International Journal of Cosmetic Science is impressive. According to this study, 50 women aged between 35 and 60 applied a moisturizing cream containing 5% niacinamide to half their faces for 12 weeks. The results of the research are inspiring. In the study, after 12 weeks, a significant improvement was observed in the fine lines, wrinkles, texture, and hyperpigmentation spots on the cream-applied side of the face compared to the other side.
Improves Sallowness
Apart from its anti-wrinkle and lightning effects, niacinamide also achieves many other benefits, including improvements in skin sallowness (yellowing) and elasticity. 5% topical niacinamide applied daily over 12 weeks has improved skin texture, red blotchiness, skin sallowness, and skin elasticity in 2 separate trials on Caucasian women. A moisturizing lotion containing 4% niacinamide has also been demonstrated to improve skin texture and tone evenness in a trial on Indian women.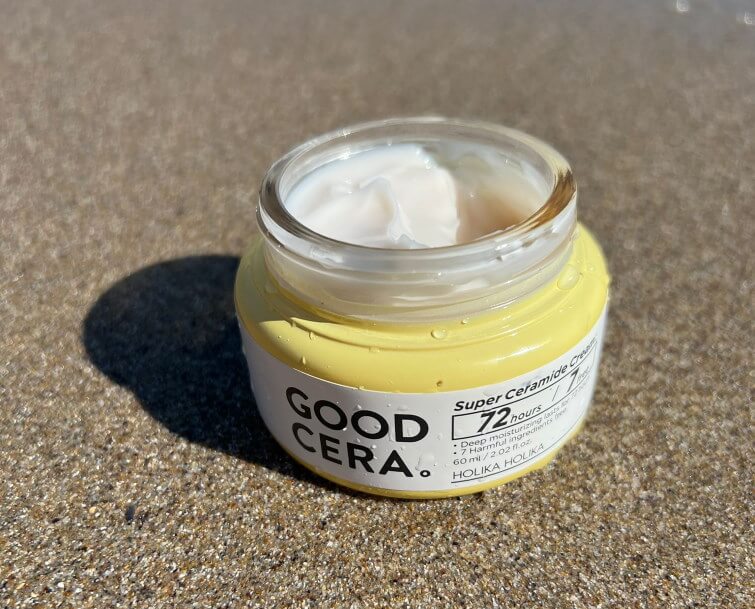 Minimizes Pores
My T-zone is oily regardless of the season or climate. I've spent days in high elevation 10°F snowy weather and still have a shiny nose and forehead by midafternoon. This, plus genetics results in me having pretty pronounced pores around my nose and inner cheek area, and while I've learned to love them as part of my face, I also would be lying if I didn't say I put a lot of thought and time and effort in minimizing their appearance. Niacinamide again comes to the rescue, as it helps keep your pores looking as clear as possible. The weird thing is there's not a lot of data on how or why it does this, but we know it happens, and I am forever grateful.
Niacinamide manages to hinder the accumulation of impurities in the pores and helps pores return to their normal size. Sun damage can also make pores more visible, causing "orange peel skin." Higher concentrations of niacinamide can help visibly shrink pores by targeting the skin's supportive elements.
Calms Redness
It may also help calm your skin and has been shown to have antioxidant capabilities. Moreover, it's known as an anti-inflammatory, which makes it ideal for minimizing redness.
The mechanism by which niacinamide improves skin redness/blotchiness is thought to be related to improved skin barrier function. Increased barrier function may mean less irritation when we use harsh detergents and soaps, hence less skin redness.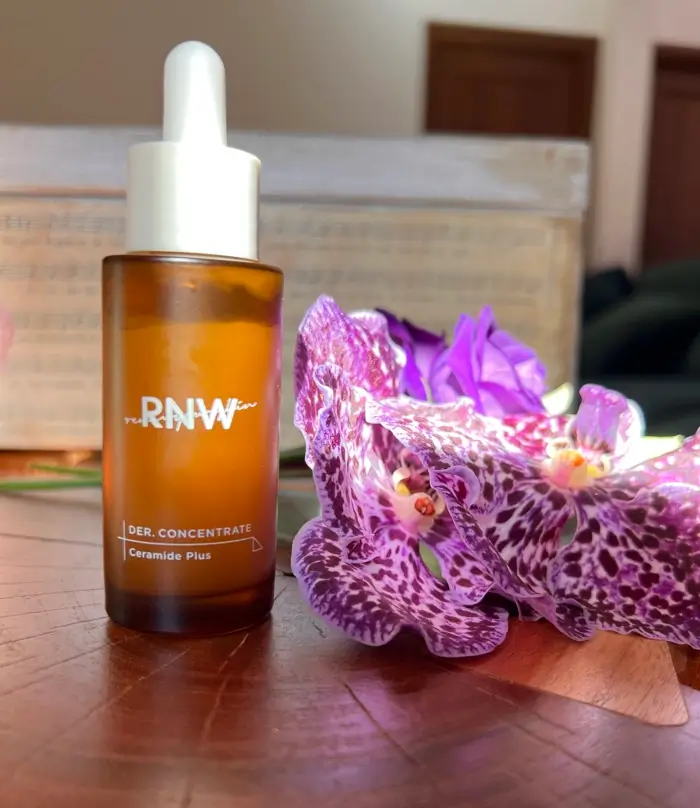 How to Use Niacinamide?
Paula's Choice states that niacinamide is something you can have in multiple products in your routine. It can be used both morning and night because all skin types and conditions generally tolerate it well, and I've found the same holds in my personal experience. Most people I've helped build routines for haven't noticed any issues using multiple niacinamide products every morning and night.
You can use it in toners, serums, and creams. It is photostable (meaning it does not break down when exposed to sunlight) and does not make the skin more sensitive to UV radiation.
Serums and creams with niacinamide can also be applied under the eyes.
You can combine niacinamide with retinoids, acids, and moisturizing ingredients.
As we have already mentioned, several skincare products contain this vitamin. It is usually found in synergy with other beneficial ingredients, such as antioxidants and agents that restore and restructure the skin. To maximize results, it's best to choose leave-in products that you apply to cleansed skin twice daily.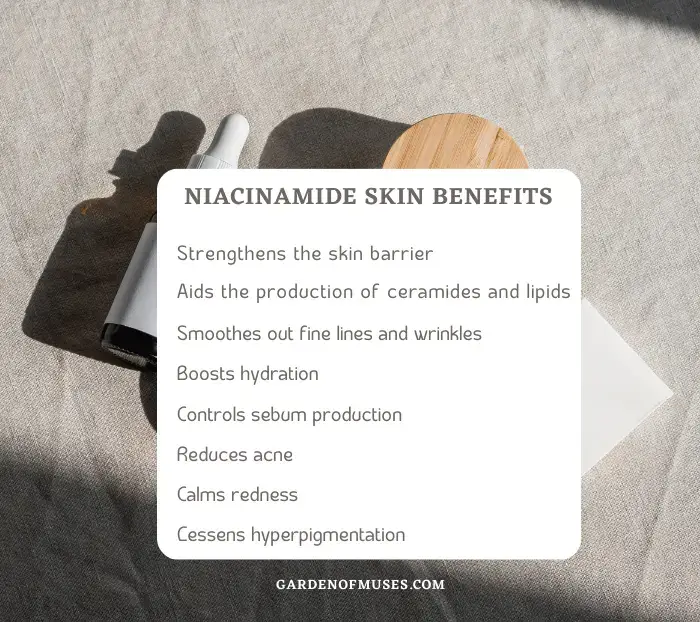 Niacinamide is a form of vitamin B3, and when you buy it to use in product formulation, it most often comes as a white powder that dissolves readily in water. This makes it a versatile ingredient that can be incorporated into many water-based formulations.
You can find niacinamide easily in mists, toners, serums, and moisturizers. I love this because it makes it easy to slot niacinamide into your routine. It doesn't matter if you need a new moisturizer, a mist, or anything in between; you can probably find whatever you want with niacinamide.
For example, you can apply a niacinamide facial toner after cleansing to rehydrate your skin. Or you can use a face serum alone for a more intensive effect or mixed with your moisturizer—experiment with what works best for your skin.
Of course, always patch test if you're a newbie to an ingredient, but I'd feel comfortable saying that you can incorporate niacinamide easily without as much caution as exfoliating acids such as glycolic or lactic acid.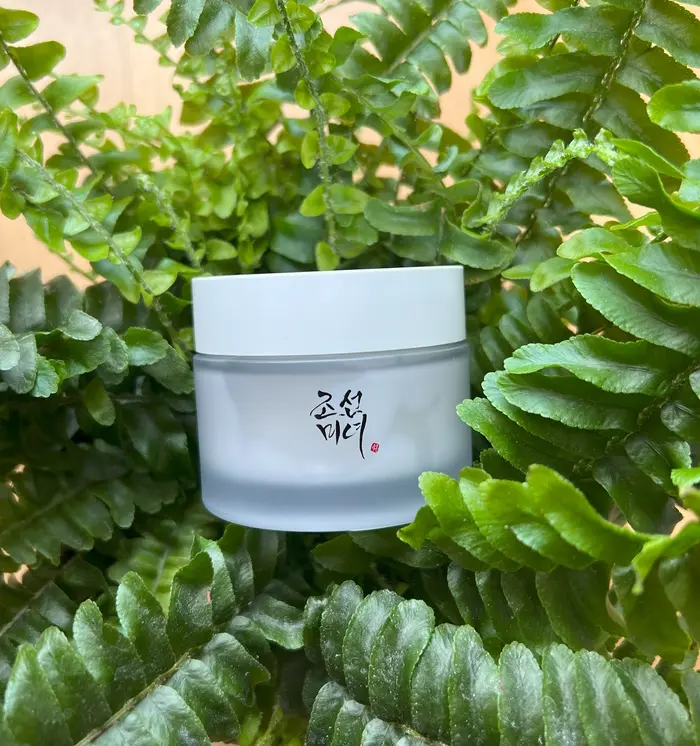 What Is the Recommended Percentage of Niacinamide?
Tiina Orasmäe-Meder and Oksana Shatrova, in their book "The Science of Beauty," recommend using products with 0.5-5% niacinamide – that is, the ingredient works even in small doses. Paula Begun's team notes that the most effective concentration is from 2%. It allows you to eliminate inflammation and post-inflammatory marks.
Topically it can do many different things, so yes it is worth its hype to a certain extent.

Why do I say to a certain extent? Because everybody always likes to believe that once you have a good thing, more is more.[…]

With niacinamide, the higher the percentage doesn't necessarily mean the better. [..] Anything above five percent, in general is probably overkill.

I have seen it now more often than not where higher levels of niacinamide can cause inflammation, irritation and breakouts, all of the things that it wants to actually treat.

So the poison is really in the dosage. You have to be careful about how much you're actually using. So don't automatically think that a higher number means that it's better.

Dr. Shereene Idriss, MD, a New York City-based board-certified dermatologist, founder of Idriss Dermatology, and creator of the PillowtalkDerm skincare brand
Going higher than 5% niacinamide is not advisable. What matters is how the product is formulated and with what else it's formulated.
A study published in the Journal of Clinical and Aesthetic Dermatology puts numbers between 2.5 and 5%. These doses work for acne, blemishes, and wrinkles. Other studies have shown that niacinamide effectively lightens hyperpigmentation at 4-5% concentrations.
But on the cosmetic market, products with a higher concentration: of 6-10% and even 20% niacinamide in serums and creams are not uncommon. In one of the articles of the International Journal of Toxicology, it is noted that the concentration of niacinamide in cosmetics up to 5% does not irritate – either instantaneously or as a result of a cumulative effect. Higher doses of the vitamin may cause reddening of the skin. Keep this in mind, especially if you have sensitive skin.
1-2% for dry skin
3-5% is recommended for mature skin
up to 4% for impure skin
Anything up to 5% is considered well-tolerated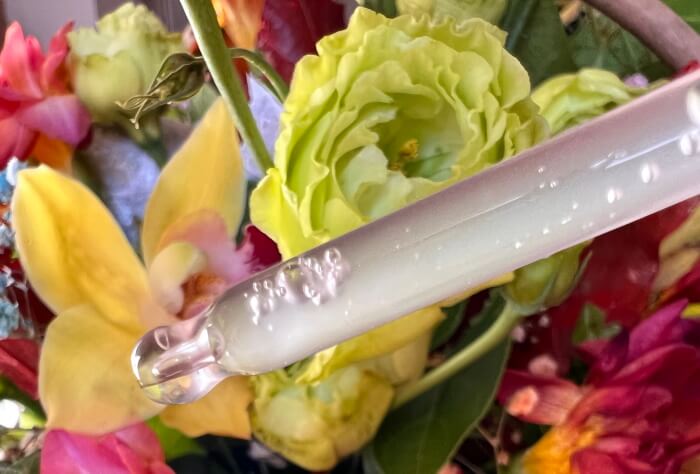 Bottom Line
Niacinamide is a well-tolerated ingredient in a range of skin-care products for moisturizing, brightening, and anti-acne purposes, among other benefits.
Adding this incredible vitamin to your beauty routine is always a winning choice. Significantly improves the appearance of the skin, making it more uniform, brighter and younger.
Have I convinced y'all yet? Niacinamide benefits most people's routines. And if you've been curious about it, I strongly encourage you to try it. Opt for a less than 5% concentration and preferably look for a moisturizer or serum.
Show Me Proof