I am a big fan of B_LAB Matcha Hydrating Foam Cleanser*, and I will most likely repurchase that one and stick to it. But I am also a skincare junkie, so I wanted to give this Huxley Secret of Sahara Cleansing Gel; Be Clean, Be Moist, a try too. It is a lightweight, gel-to-foam cleansing product that claims to be gentle and hydrating for your skin. I wanted to see which one I liked better, B_LAB or Huxley, and share my thoughts.
Huxley Secret of Sahara Cleansing Gel, at a Glance:
Where to Buy the Huxley Secret of Sahara Cleansing Gel; Be Clean, Be Moist?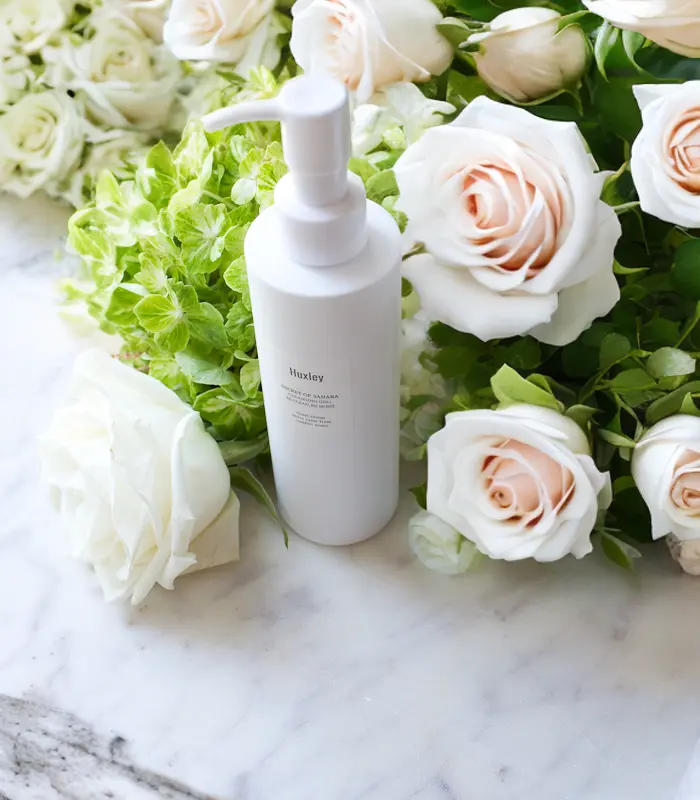 The Secret of Sahara Cleansing Gel; Be Clean, Be Moist comes in a 6.76 fl. oz. / 200 ml pump bottle and retails for $17-$38. If you're in the US, the gel cleanser can be purchased from Huxley's official store on Amazon*.
You can also shop for Secret of Sahara Cleansing Gel; Be Clean, Be Moist on trusted Asian international shops, such as YesStyle* or StyleVana*.
The Huxley Brand
The company is inspired by and named after Aldous Leonard Huxley, the visionary who wrote "Brave New World."
As the new world Huxley predicted is becoming a reality today, "Huxley" is born. Huxley aims to introduce the best genuine products amid a flood of irrelevant cosmetic information. Huxley is a new and unique skincare brand that takes the natural value of skin as its top priority and pursues true beauty.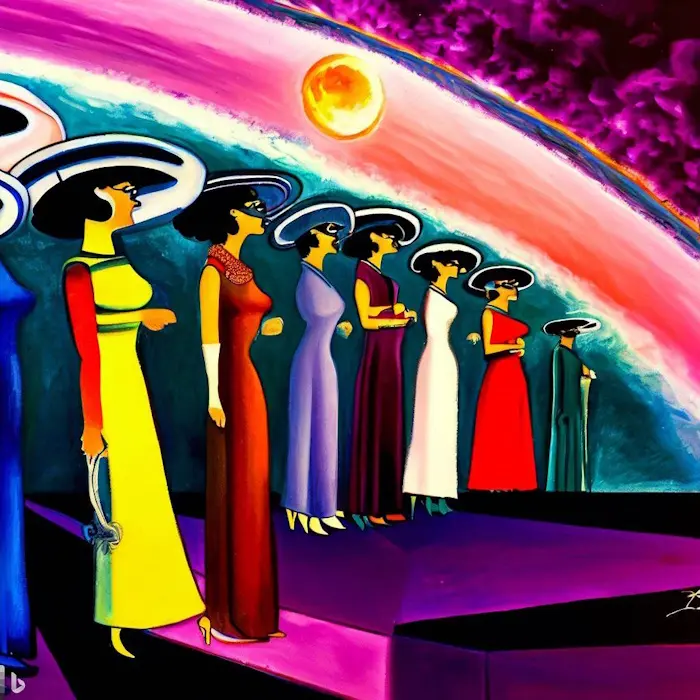 Huxley aims to discover unknown ingredients and lead new beauty trends. They seek them in extreme environments, such as the highest mountains, the deepest seas or the most severe deserts to find ingredients that maximize skin vitality. Therefore, their mission is:
Great things never come from comfort zones. Great things come from risky ideas and bold attempts.

huxley.co.kr
What Is Huxley Secret of Sahara Cleansing Gel; Be Clean, Be Moist?
Huxley Cleansing Gel; Be Clean, Be Moist is a foaming gel cleanser enriched with cactus extract.
Huxley Cleansing Gel Claims
This cleansing gel claims to be a pH-balanced and deeply moisturizing foaming cleanser, enriched with certified organic cactus seed oil from the Sahara desert, with the moisture-retention properties of cactus plant that can survive through the harshness and dryness of the desert.
Who Is this Gel Cleanser For?
For those with dry, sensitive, and combination skin problems.
Not sure what your skin type is? Please read our guide on Skin types & skin conditions.
I would recommend this for every skin type.
Huxley Cleansing Gel; Be Clean, Be Moist Ingredients
Opuntia Ficus-Indica Stem Extract, Water, Potassium Cocoyl Glycinate, Acrylates/Beheneth-25 Methacrylate Copolymer, Disodium Cocoamphodiacetate, Cocamidopropyl Betaine, Sodium Methyl Cocoyl Taurate, Sodium Chloride, PEG-200 Hydrogenated Glyceryl Palmate, Opuntia Ficus-Indica Seed Oil, Sodium Hyaluronate, Citrus Aurantium Dulcis (Orange) Fruit Extract, Citrus Medica Limonum (Lemon) Fruit Extract, Citrus Paradisi (Grapefruit) Fruit Extract, Citrus Aurantifolia (Lime) Fruit Extract, Centella Asiatica Extract, Betula Alba Bud Extract, Corylus Avellana (Hazel) Bud Extract, Olea Europaea (Olive) Bud Extract, Juglans Regia (Walnut) Leaf Extract, 1,2-Hexanediol, Potassium Hydroxide, PEG-60 Hydrogenated Castor Oil, PEG-7 Glyceryl Cocoate, Isostearic Acid, Ethylhexylglycerin, Sodium Benzoate, Citric Acid, Propanediol, Glycerin, Ethanol, Butylene Glycol, Disodium EDTA, Phenoxyethanol, Fragrance.
Ingredients referred from YesStyle*.
Herbs Humectant/Moisturizing Surfactants Possible irritant Fragrance
Ingredients Analysis
I am impressed with this cleansing gel for putting cactus extract as the main ingredient. The Sahara prickly pear seed oil is the key selling point of Huxley for its skin-firming, softening, smoothing, and moisturizing effect. It is also rich in various vitamins and minerals and is used mainly for anti-aging purposes in skincare. That explains the bouncy and moisturizing properties of this foaming cleanser.
This cleansing gel uses gentle surfactants mainly derived from plants here, with mostly 1/7 safety scores on CosDNA. This cleanser contains several skin-loving ingredients like sodium hyaluronate, Centella Asiatica, birch sap extract, and olive oil. Walnut shell extract, on the other hand, can reduce wrinkles and soften the skin.
Sodium hyaluronate, as we all know, is a humectant with moisture retention benefits. This is complemented by birch sap extract with astringent, skin healing, purifying benefits, and nourishing olive oil.
The citrus extracts are commonly used as cellular renewal ingredients and usually serve as fragrances, skin brightening agents in cosmetics, and antibacterials that can be used as a natural preservative. However, it is not one of the most effective preservatives for cosmetics, and citrus has the potential for skin irritation.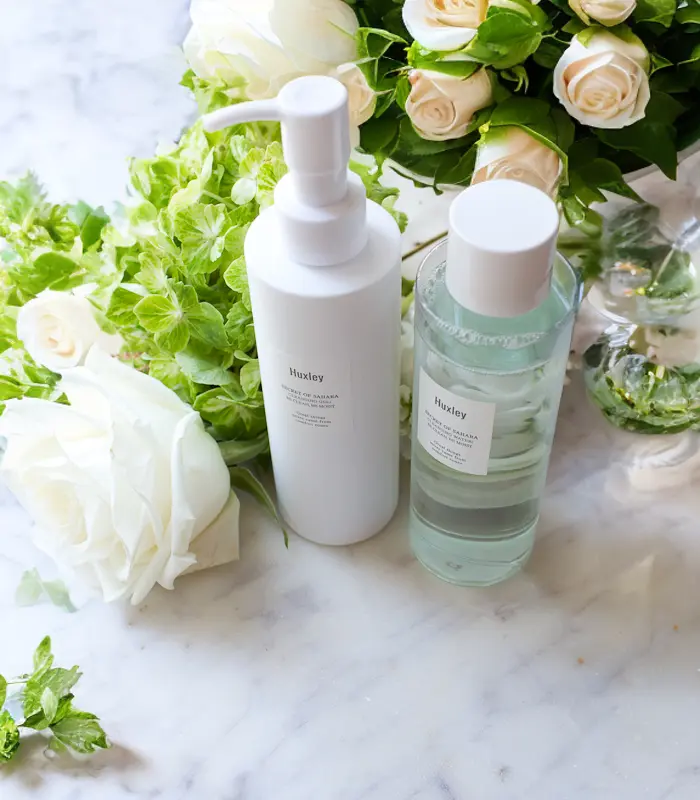 It contains vitamins B1, B2, B3, and E to keep your skin healthier and younger.
Overall, a very thoughtful and well-made cleanser with many skin-benefiting ingredients.
Packaging
Huxley Secret of Sahara Cleansing Gel; Be Clean, Be Moist comes in a minimalist, Muji-like bottle. It is in a plain white plastic bottle with a hygienic and convenient pump top. The whole product looks like a makeup remover if I didn't read it online.
Scent
It has the iconic Huxley perfumed scent that I love.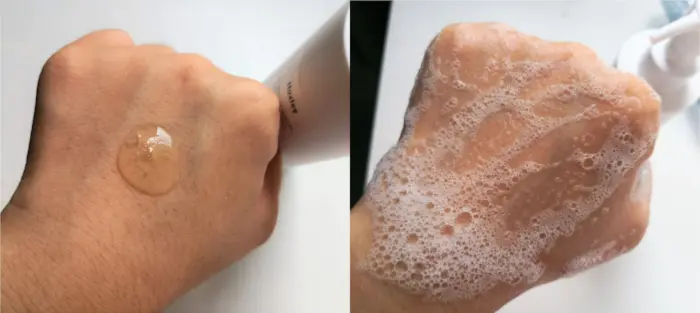 Texture
Huxley Cleansing Gel is a clear and viscous gel that can be lathered into a soft foam.
My Personal Experience with Huxley Secret of Sahara Cleansing Gel; Be Clean, Be Moist
I've been using it for nearly two months, and the effects on my skin are obvious. I have normal to dry skin, and I am originally from Malaysia.
The cleansing gel produces bouncy, soft, and rich bubbles upon lathering with water. It gently whisks away dirt and impurities inside my pores while keeping my skin soft and smooth. It is so gentle that it reminds me of Hada Labo Arbutin Whitening Foaming Cleanser. I don't have any complaints about this cleanser. It is reasonably priced (you can get this for $15 during sales), gentle, hydrating, and effective enough for all skin types.
Did you know our magazine has ranked the Huxley Secret of Sahara Cleansing Gel as one of the best Korean water-based cleansers in 2023? Pretty cool, right?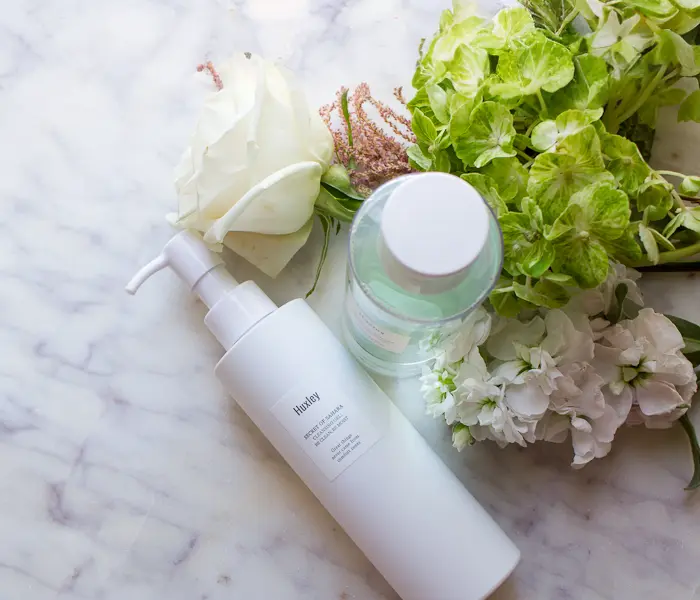 Routine?
You may be wondering where something like this fits into your routine. You can use this after your makeup remover or cleansing oil as your second-step cleanser.
Pros
Cons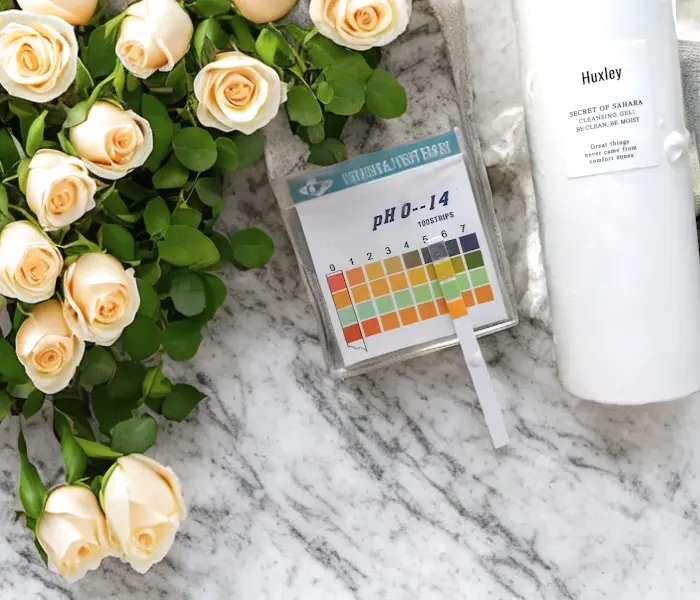 Overall
Having said all this, I am highly pleased with the performance of the Huxley Cleansing Gel. A little goes a long way, and you cannot go wrong. So far, I still love B_LAB a little more because it includes matcha extract and green tea. But that means Huxley is almost as great as B_LAB, and that is a big compliment because you guys know how much I adore the B_LAB cleanser! I am only one month into my Huxley cleanser, so I will use it further and update you guys with my thoughts after I use it for longer.
Stay tuned for more!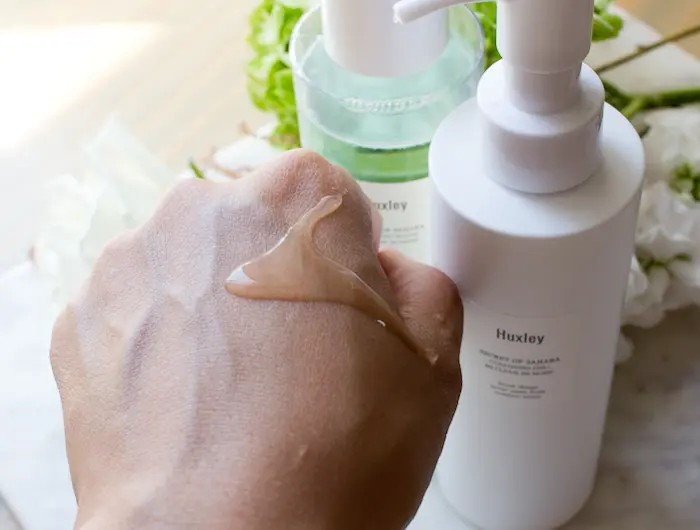 Will I Repurchase Huxley Secret of Sahara Cleansing Gel; Be Clean, Be Moist?
I enjoy this product, and I think I will repurchase it.
Rating 5/5
Huxley Cleansing Gel vs. B_LAB Matcha Hydrating Foam Cleanser
Choosing between this and B_LAB Matcha Hydrating Foam Cleanser* is difficult, although I prefer B_LAB for its matcha extract and green tea leaves. But in terms of effectiveness, I will vote for Huxley because it cleanses better and is equally gentle on the skin. The B_LAB cleanser feels like a perfect morning cleanser with natural ingredients that will not disrupt your skin's barrier. Both are good, so it depends on your skincare goals and preference.
Shop for Huxley Secret of Sahara Cleansing Gel; Be Clean, Be Moist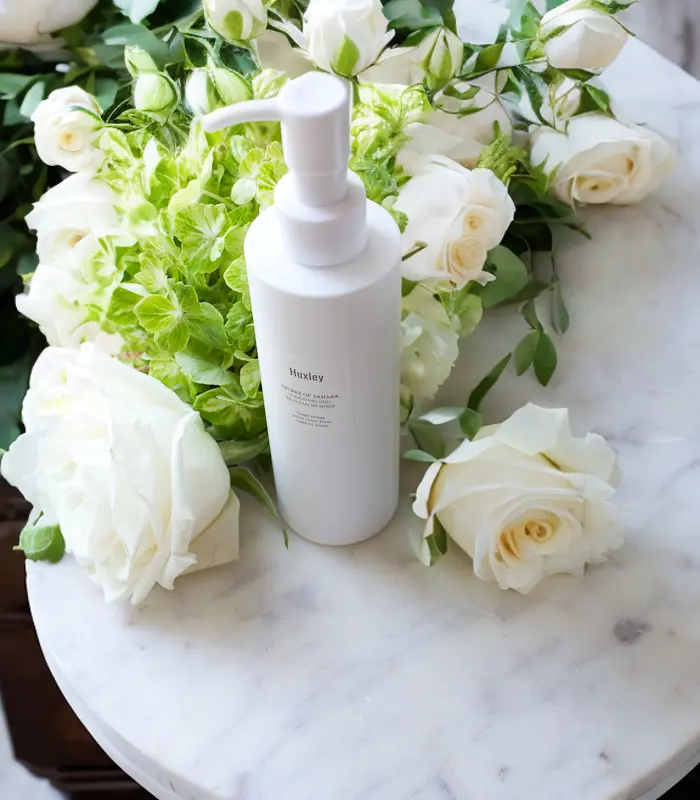 Lastly, I was not paid for this review or received it as a gift.
As always, you do you, be kind to your skin and yourself! Remember that every person's skin and skin type is different, so what might work for me might not work for you, and vice versa. So before adding a new product to your skincare routine, it pays to do a little research first.
Before using Secret of Sahara Cleansing Gel; Be Clean, Be Moist to your skincare regimen, make sure you are not allergic to it or any of its ingredients. You should also consult your doctor if you are pregnant, breastfeeding, or have any medical conditions or medications that may interact with the Secret of Sahara Cleansing Gel; Be Clean, Be Moist. Always do a patch test before applying the Secret of Sahara Cleansing Gel; Be Clean, Be Moist on your skin to avoid adverse reactions.
I am not a dermatologist or licensed aesthetician, but I have sufficient experience and knowledge I gained by testing multiple products and self-exploration. Unsure? Best to consult your dermatologist.
Happy skin experimenting, and don't forget the sunscreen!
Show Me Proof