Wait, are you serious?
That's usually the first reaction I get from people asking about the latest thing I'm slathering on my face. It's almost always followed by the second most common reaction: Gross.
If Korean skincare ingredients are foreign to you, you'll be amazed at how novel they are from what you are used to. What sets Korean and Western skincare apart is their use of ingredients, their concentrations within formulas, and the innovations within the research and development laboratories of big companies such as Amore Pacific and LG.
In this weird guide we talk about:
Snail Mucin
This is the first ingredient I think about when it comes to Korean skincare – for me, it is sort of what put Korean skincare in the spotlight – but what is it exactly? Snail mucin or Helix Aspersa Müller Glycoconjugates is an active ingredient of proteins, glycolic acid, hyaluronic acid, and antimicrobial peptides.
What good does snail mucin offer for the skin anyway? According to a study, snail mucin claims to do the following for the skin:
It possesses potent superoxide dismutase (SOD) and glutathione-S-transferase (GST) antioxidant activities and multiple modes of antioxidant action, acting at the level of free radical production and sequestering free radicals. This helps to maintain the skin healthy and improves cell function.
It counteracts sun damage and thus prevents premature skin aging and wrinkles.
It accelerates skin turnover and renewal of damaged tissues, including actinic keratosis and keratosis pilaris, and opens clogged pores.
It induces quick skin regeneration after wound healing, helps to avoid keloid and abnormal scars, and restores tissue plasticity.
It effectively prevents and treats all types of scars and stretch marks.
It helps reduce acne scars, even ice-pick or indented scars, and fights teen and adult acne, scalp, and skin infections.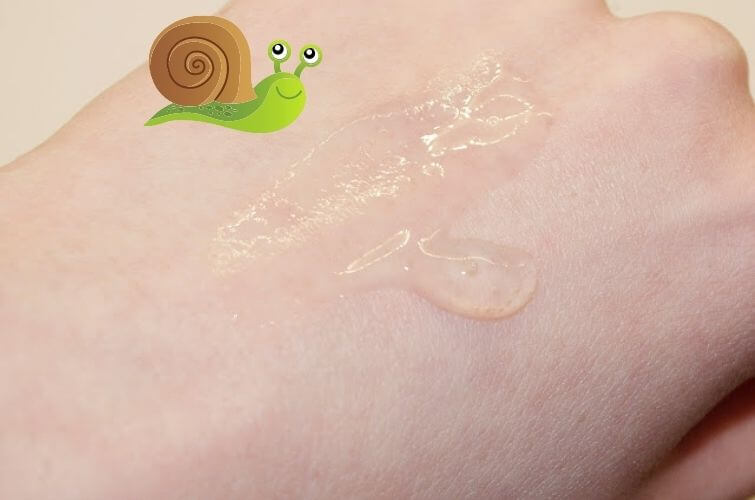 Studies have shown that snail mucin has been successful in helping patients with hyperpigmentation.
Another study conducted in 2021 found that snail mucin does show some antibacterial qualities (thus why it is attributed to helping with acne in Korean skincare), but further research does need to be conducted.
Studies are generally inconclusive; although they do show some promising results, it is clear that more research needs to be done on this particular ingredient. Most research on snail mucin has been conducted in-vitro, which means that it has been created in a lab environment on cell cultures, and there has been a serious lack of controlled experiments or long-term clinical trials. Overall, I think that the scientific data on snail mucin is lacking.
The market for snail mucin in Korean cosmetics and skincare is huge. A news report in 2018 claimed that the global snail beauty products market is anything but sluggish—it is tapped to grow to a value of US $769.5 million.
But let me get this out of the way and tell you how this ingredient feels. It is not the least slimy. Not kind of, not sort of, not nothin'. It's a refreshing, hydrating, and soothing addition to my skincare.
Offering my anecdotal evidence, I can say that snail mucin has helped ease wrinkles caused by sun damage. So if you've baked too long over the years, this is worth looking into.
My favorite product featuring snail secretion filtrate is Benton Snail Bee Steam Cream.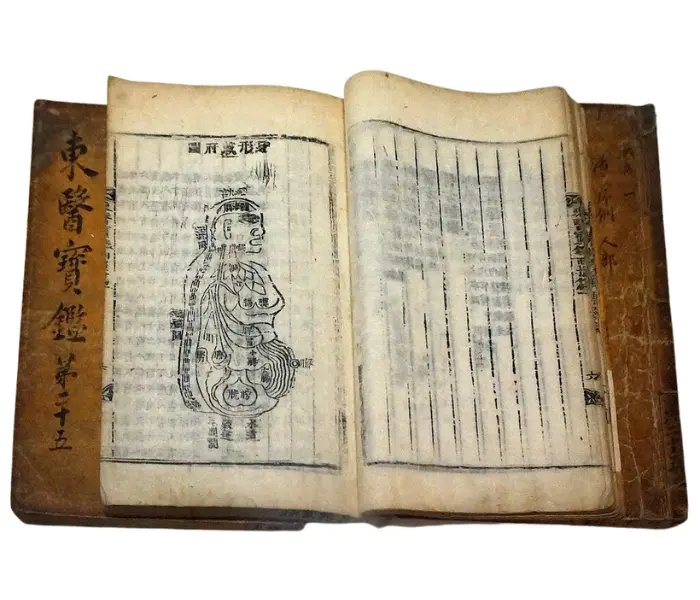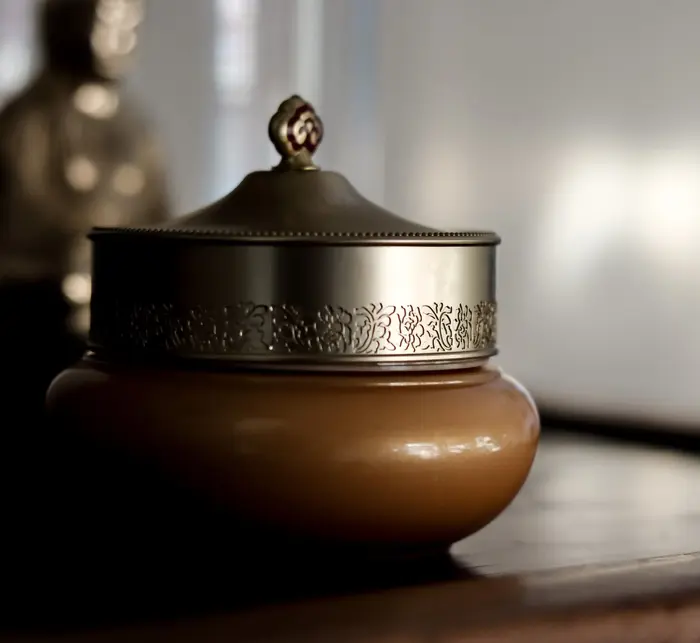 Hanbang
Hanbang refers to traditional Korean Medicine, and in terms of skincare, it refers to products formulated with multiple herbs and botanical extracts based on the ancient wisdom and practices of traditional Korean herbal medicine. This ensures that there is a synergistic efficacy and safety to help improve skin conditions.
Hanbang in Korean skincare often uses ginseng, bamboo, Chaga mushroom, Centella Asiatica, lotus flower, green tea, and rice. Hanbang can also incorporate traditional processes such as fermentation which have been used for hundreds of years in Korean traditional medicine. Due to their effectiveness, they have been incorporated as botanical ingredients in skincare creation.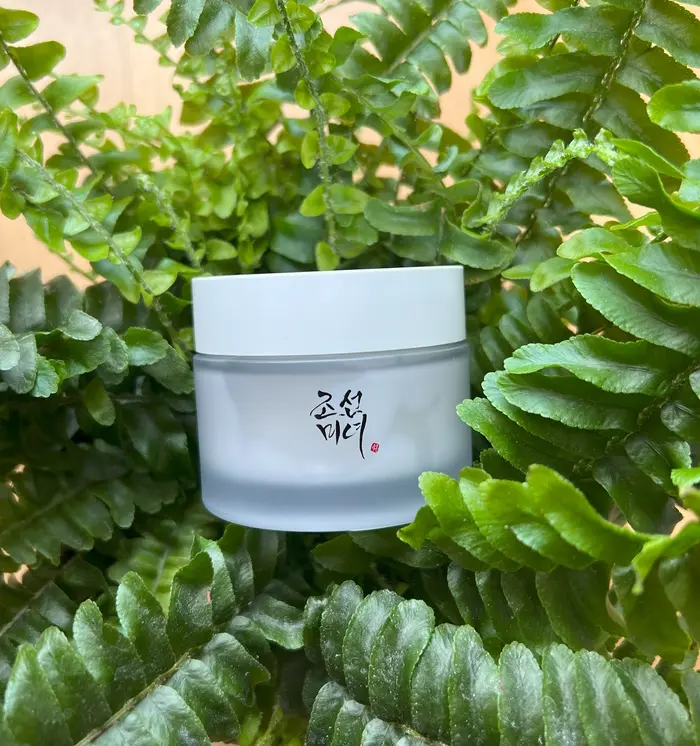 Whilst there are no solid studies on the benefits of some of these traditional Korean herbs and extracts on the skin, small-scale studies have been conducted, and the results have been promising.
For example, a study published in January 2016 in the Journal of Ginseng Research shows that human skin cells in a lab environment and 21 female participants seemed to have responded well to a mixture of Ginseng and Chinese Hawberry in terms of a smoother surface, more hydration and less fine lines and wrinkles around the eye area.
The Journal Nutrients discusses herbs like green tea that can be effective antiaging products and could safely mitigate and reverse photoaging signs and symptoms.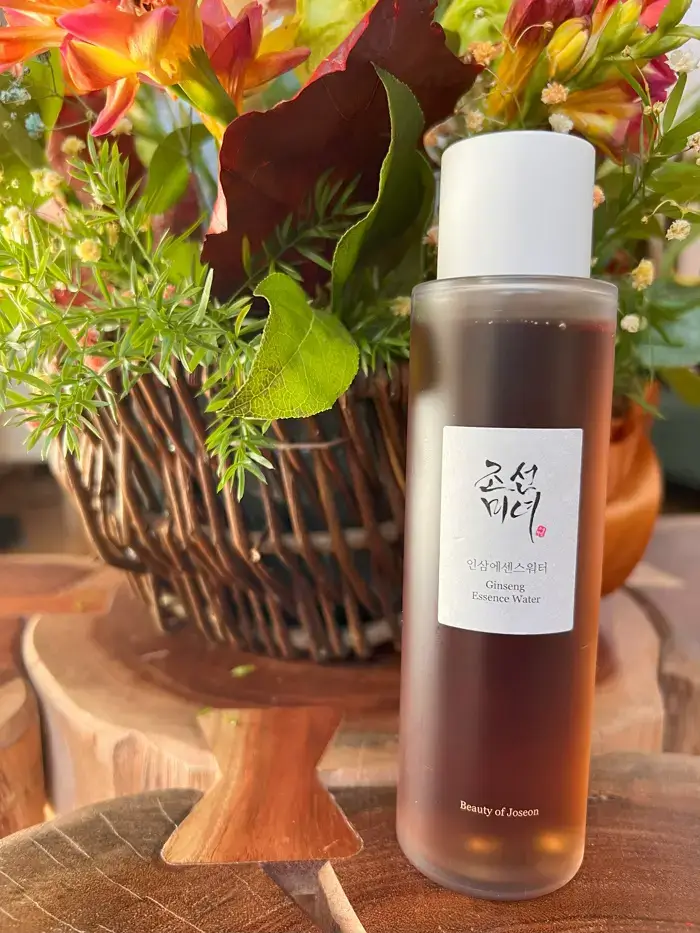 Many studies exist on the benefits of traditional herbs, such as green tea, ginseng, ginkgo, etc., when consumed orally. Studies on the benefits of such herbs and botanical extracts on the skin are promising. I think the delivery system in terms of how the positive effects of these hanbang ingredients are integral to how they are absorbed into the skin and how they work with the skin's chemical structure to improve the skin's general health.
Hanbang is huge in Korea, and popular brands include Beauty of Joseon*, Sulwhasoo*, and History of Whoo*.
Bee Venom
If you're allergic to bee stings, sit this one out to be safe. If not, please proceed!
Bee venom's principal active component is melittin, a peptide consisting of 26 amino acids. It's been touted as an "all-natural alternative to Botox," but I wouldn't go that far. (Besides, Botox is already all-natural. Botulism isn't man-made, so feel free to shoot that into your face if you want to keep it real and all-natural while still paralyzing your facial muscles.) However, bee venom has been shown to promote wound healing, which is why I think it works so well in combating irritation and inflammation in the skin.
One of my absolute favorite products containing bee venom is Benton Snail Bee High Content Essence, which also features a special guest appearance from our old friend Snail Slime, which makes it a truly magnificent product with a double dose of weirdness.
Speaking of weird ingredients, that brings us to my next favorite ingredient.
Fermentation
Yes, fermented is the fancy term for rotten. OK, that's not entirely correct. As you'll remember from eighth-grade science classes, fermentation is the breaking down sugars into alcohol, gasses, or both. I'm particularly focusing on yeast ferment, the star ingredient in one of my favorite products, the fermented treatment essences.
Fermentation is huge in Korea and is featured in many products across different brands. I love the fermentation process that features so heavily in these brands because of the boost it gives to existing ingredients. This is how I found Beauty of Joseon …. but that's a love affair for another post. Other examples include the newly hyped numbuzin brand, Korean green beauty brand Whamisa*, Missha's cult product Time Evolution First Treatment Essence*, the entire SU:M37* range, popular hanbang brands such as Belif and History of Whoo*…the list is endless. And a special mention to SK-II Facial Treatment Essence*, who put ferments on the skincare map.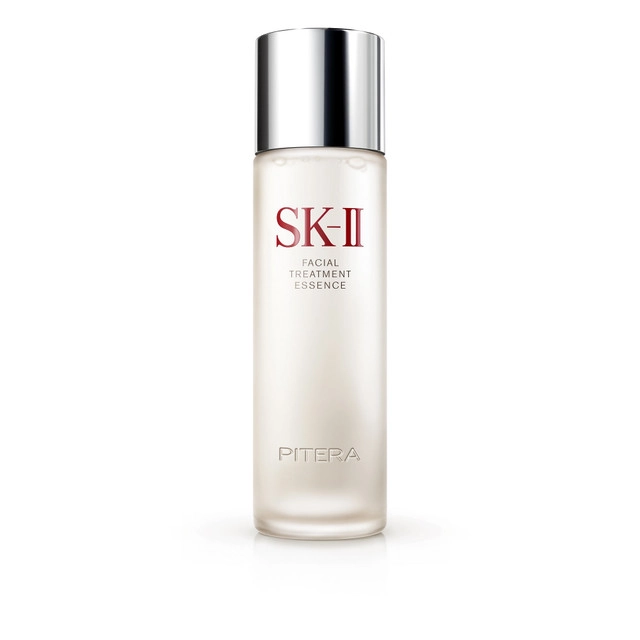 Evidence shows that fermented skincare ingredients could be more successful than nonfermented ones. The article cites a study that compared fermented and non-fermented red ginseng (the most popular type of ginseng in Korea). In this study conducted in 2012, scientists found that fermented red ginseng has a higher concentration of antioxidants. The study also concluded that fermented red ginseng was more successful in anti-wrinkle efficacy and had better whitening properties.
The other theory I have read about fermented skincare is that the skin more readily absorbs fermented ingredients and therefore is more efficient in promoting better skin health and anti-aging properties. The supposed science behind this theory is that fermented ingredients have been further broken down into smaller particles, allowing the ingredient's benefits to absorb and delivered more successfully into the skin.
As you can see, the skincare industry in Korea is quite broad and has a more holistic approach to skincare in the way of Korean hanbang and fermented ingredients. There is no doubt that the Korean cosmetics and skincare industry is extremely innovative and competitive in striving to find the latest and greatest for their consumers.
There is a huge emphasis on skincare in Korean culture, and it is obvious that companies invest billions of dollars yearly to develop new products that must deliver effective results to consumers. Put simply, if the product doesn't work, it will not sell in the competitive market of Korean beauty. Still, at the same time, products and their key or star ingredients must be different, stand out, and sometimes even a bit gimmicky to gain attention in an oversaturated market. It also makes Korean skincare fun – there is always something innovative, different, or new.
I can't imagine my routine without this ingredient in the mix in some form or another. It's helped with redness, irritation, and the overall clarity of my skin. I once ran out, and due to laziness, I went without it for three weeks, and the marked downturn in my skin's condition during its absence was enough to make me never want to be without it again.
One thing I love about this kind of product is that there's an option for almost every budget. There's the super-high-end SK-II Facial Treatment Essence*, the mid-range Missha First Treatment Essence*, all the way down to numbuzin No.3 Super Glowing Essence Toner. All three have high concentrations of yeast ferment. Still, I have to say Missha's First Treatment Essence* is my personal favorite due to its inclusion of other fantastic natural ingredients such as licorice, chamomile, and rosemary.
Final Thoughts
Although they're out of the ordinary, my favorite ingredients are wholly natural and are widely used or popular in South Korea (and slowly making waves in the Western skincare scene). Some of these skincare ingredients have heaps of scientific research to back up their benefits whilst others, not so much.
However, each ingredient is quite popular and is used in many Korean skincare products as a main ingredient (and thus a marketing tool) or is commonly found on a formulation listing of different products.
As squeamish as it makes a lot of people, I feel a lot more comfortable spritzing my skin with yeast ferment and bee venom than PEG-45 and Cetearyl Alcohol. Not that there's no time and place for synthetics, but I'd much rather take that option if there's a natural alternative, no matter how out there it is.
It doesn't hurt that they've given me incredible results.
Show Me Proof