The numbuzin No.3 Super Glowing Essence Toner introduced me to the numbuzin brand. When I read Mia's experience with the numbuzin No.3 Skin Softening Serum, I decided to get acquainted with the rest of the brand's products. Someone's got to try them all, right?
I chose to start with this essence toner because of its unique formulation. Never have I seen a product with 50(Fifty!) fermented extracts.
Where to Buy the Numbuzin No.3 Super Glowing Essence Toner?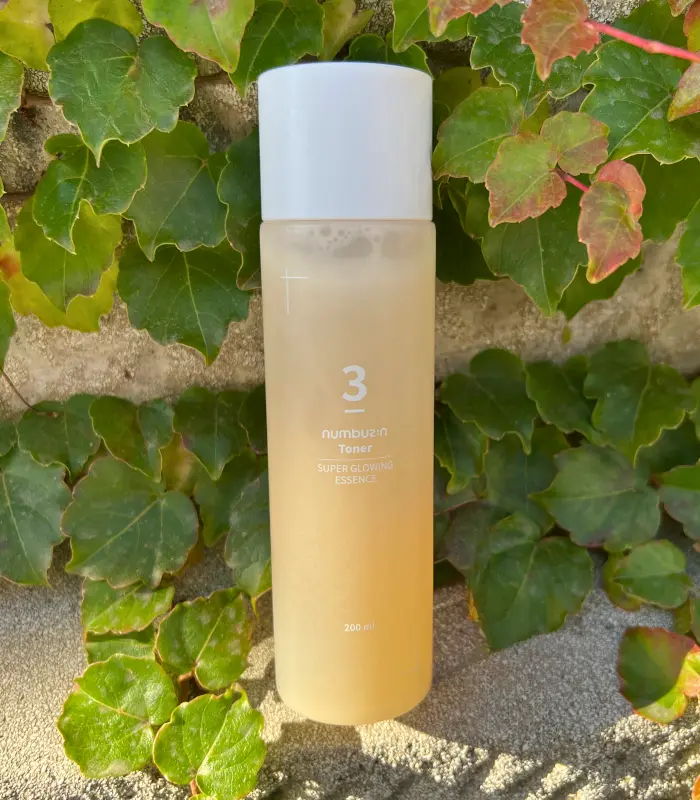 The Numbuzin No.3 Super Glowing Essence Toner comes in a 6.76 fl. oz. / 200 ml semi-opaque plastic bottle. It is officially sold for $20-$25, but you can easily find it for $15-$16.
For all you lucky people in the US who can get Prime delivery, you can buy the Numbuzin no.3 toner from Numbuzin's official store on Amazon*.
You can also shop for the essence toner on trusted Asian official retailers, such as YesStyle*, StyleVana*, Jolse*, and StyleKorean*.
Here's our editor's guide to shopping for Korean skincare.
The Numbuzin Brand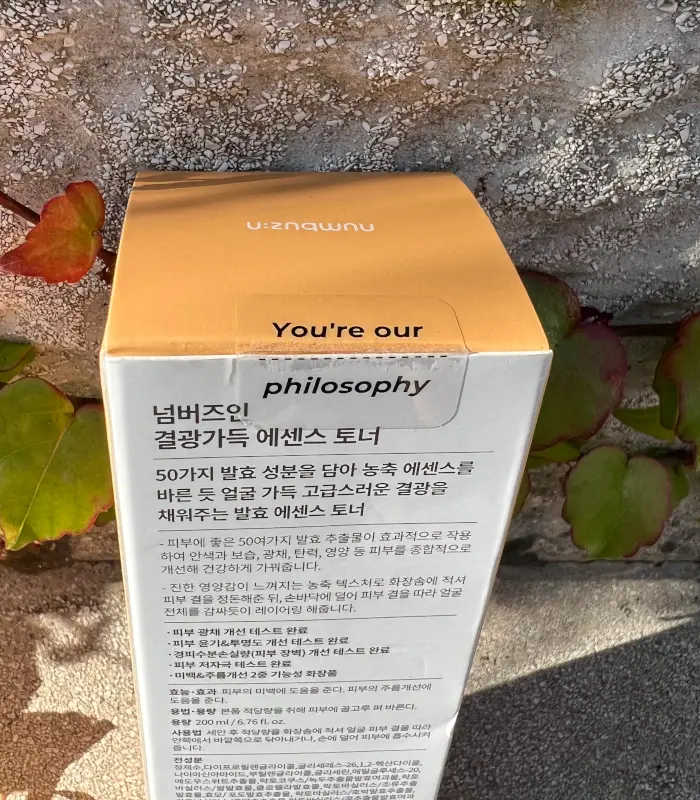 Numbuzin is a "true skincare brand focusing on your skin concerns." The brand's philosophy is honesty, variety, and customer focus.
I took one for the team and did a colossal review of almost all Numbuzin products.
numbuzin starts from you

What are customers' actual skin concerns?

We realized after long consideration. You, who must have been wandering among lots of cosmetics to resolve ever changing skin concerns. numbuzin was born to find clear skin answer with you. The answer lies within you.

We improve what customers don't like, and we do more what customers like. We don't make big promises, or provide beautiful packagaing. Instead, we stick to the basics.
You don't need use your cosmetics only because it's famous and expensive.
Even now, we are looking for good ingredients to resolve your skin concerns, improving ourselves to be a "True Cosmetic". until we find all of your skin answers, our formula will be repeated.

numbuzin.shop
Awards
As a customer-focused brand, we tried our best to provide a one and only "number solution" for individual skin concerns.
As a result, in the 2021 Korea Youtuber's Awards, where almost 3,000 brands participated, numbuzin was honored to win 1st place in the overall skincare category and was awarded in five different fields.
Ingredients
Numbuzin states that the more expensive an ingredient is, the more effective it is. To solve everyone's skin concerns, numbuzin has developed individualized products. Numbuzin claims it spares no expense for ingredients to ensure high quality.
Marketing
Have you ever been fooled by fancy packaging? numbuzin says that their marketing is not marketing. They say they use difficult product names. (As if other companies made you solve math problems to read their names). Instead, numbuzin, focuses only on finding the right solutions.
Read a mega review of all numbuzin products and find out which is best!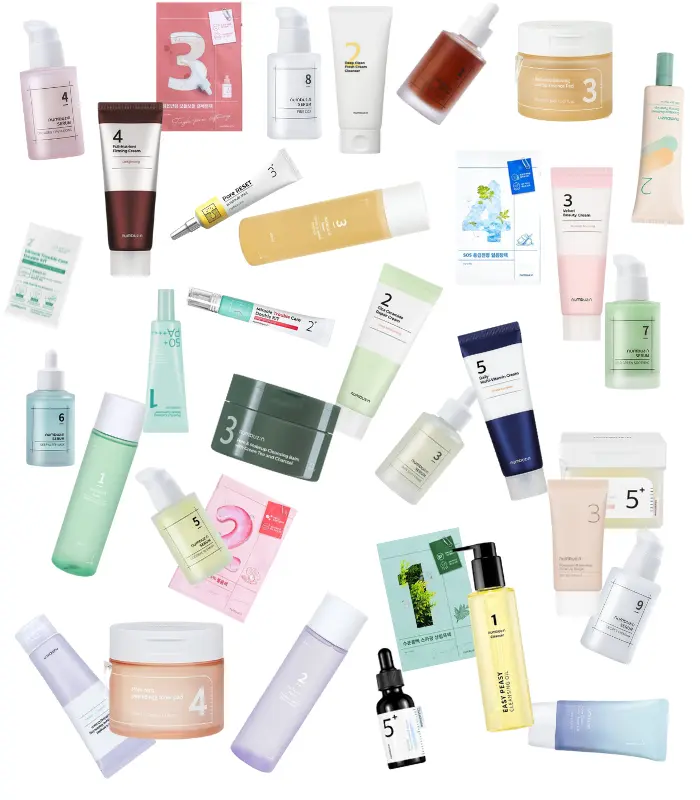 Numbuzin No.3 Super Glowing Essence Toner Claims
numbuzin No.3 Super Glowing Essence Toner refreshes and tones dull, tired skin . It prepares and moisturizes the skin, and has all the nourishing properties of the essence.

A complex of 50 fermented ingredients, probiotics moisturizes and nourishes the skin with vitamins, minerals, amino acids and antioxidants. The toner increases the elasticity of collagen fibrils and improves cell renewal, thereby reducing the manifestations of age-related changes.

numbuzin.shop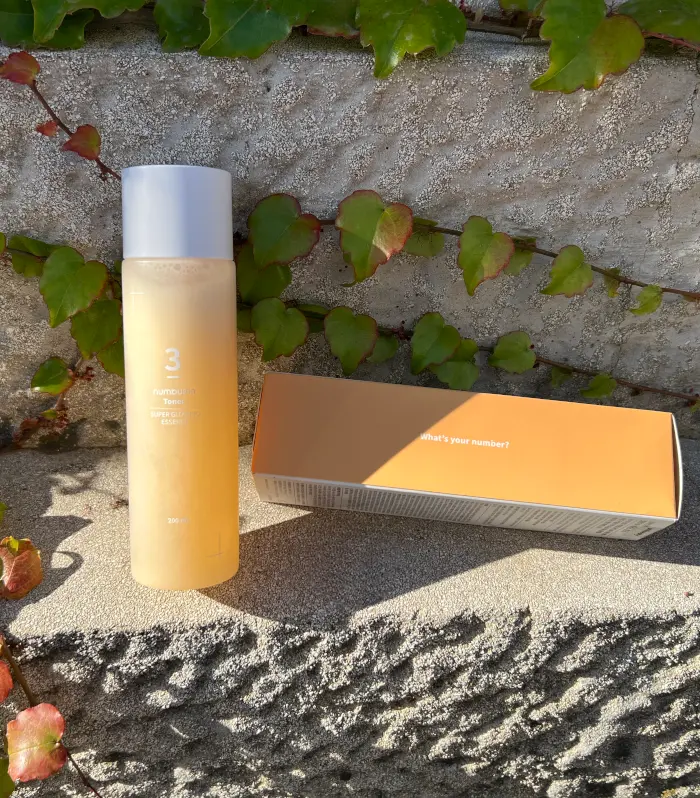 Who Is this Fermented Essence Toner For?
The brand claims it is for those with skin concerns such as acne, textured skin, and lack of glow. I believe it best serves those with dry, non-acne-prone skin. Keep reading to find out why.
Numbuzin No.3 Super Glowing Essence Toner Ingredients
Ingredients Analysis
Ferments
Holy ferment. This is the first time I have seen such a formulation: 50 fermented ingredients. I think the conversation with the manufacturer went:
Manufacturer: How many fermented plant extracts do you want in this toner?
numbuzin: Yes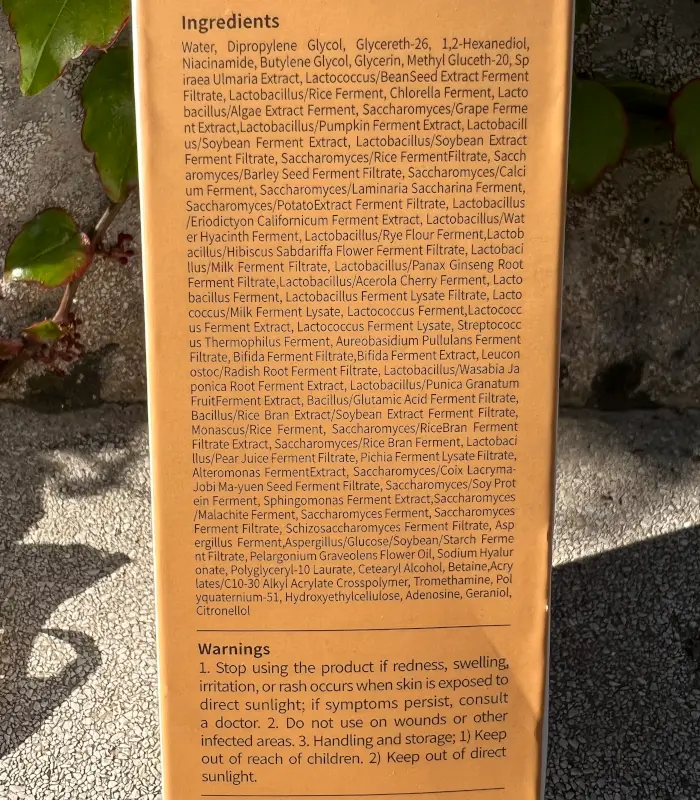 Joke aside, such a super cocktail of prebiotics and probiotics is a complete delight and excellent nutrition for our skin microbiome.
Dr. Shereene Idriss, MD, a New York City-based board-certified dermatologist, founder of Idriss Dermatology, and creator of the PillowtalkDerm skincare brand, says fermented ingredients are good for your skin, because of three main reasons. Fermentation:
"increases the potency of the active ingredient by utilizing the yeast, and through the fermentation process, that yeast secretes enzymes which make the active ingredient much more potent."
"enhances penetration of the active ingredient because, through fermentation, the ingredient gets broken down into smaller sizes. The smaller the size of the active ingredient, the better it can penetrate deep into your skin."
"increases the preservation of the active ingredient, because through fermentation a metabolite is created that prevents the growth of unwanted bacteria, therefore preserving the life of your product over time and making it safer for you to use."
The previous formulation used to be called "No. 3 Dewy Radiance Essence Toner". The new formulation is basically the same, except for the Schizosaccharomyces Ferment Filtrate, which was replaced with Saccharomyces Ferment Filtrate. Potato-potato, I know.
Just kidding, they are different ingredients.
Niacinamide
Niacinamide has been making a splash in the Western market over the last few years and has been splashing in Asian skincare for decades. This beauty powerhouse is the topical form of vitamin B3.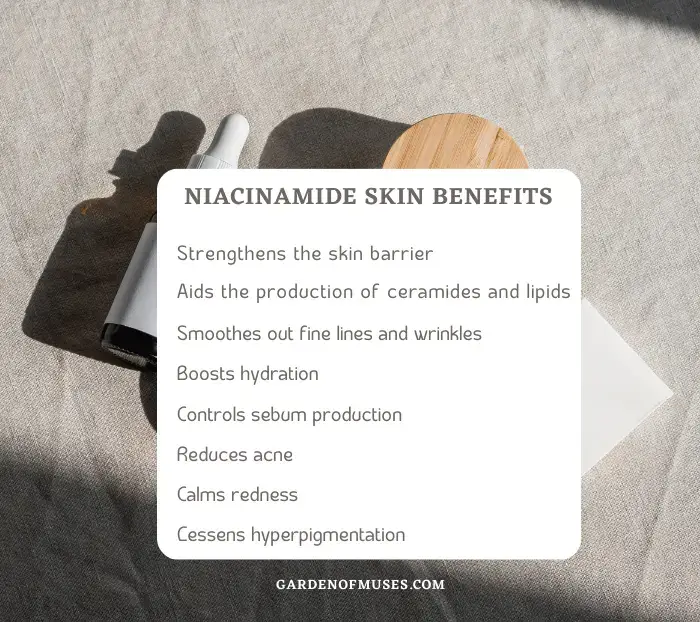 Several well-documented studies show that when used topically, niacinamide can:
Long story short, niacinamide does everything, and the good news is that it is well-tolerated by most skin types. To learn more, please read our Complete Guide on Niacinamide and How to Reduce Hyperpigmentation with Niacinamide.
Glycerin
Good old trusty glycerin is often overlooked as an inexpensive or inelegant ingredient in skincare, but it is one of the best, most reliable humectants.
Which Are the Best Humectants for the Skin?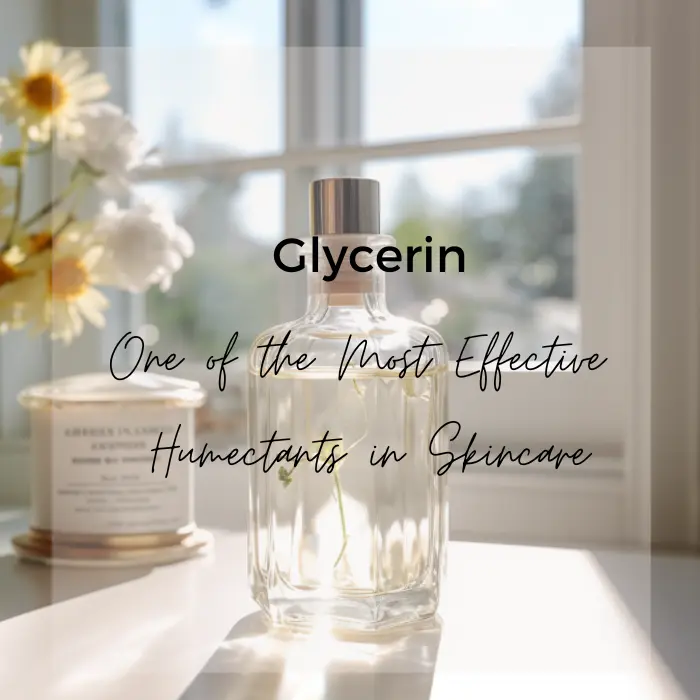 Glycerin is also probably the most well-known humectant. It:
Hydrates. Glycerin is a very effective humectant, used in many moisturizers to increase skin hydration.
Occurs naturally in your skin as part of its home-grown moisturizing system, the natural moisturizing factor (NMF).
Strengthens skin barrier. Glycerin also keeps the skin's lipids flexible, strengthening your skin barrier.
Softens. Glycerin softens the skin so other hydrating ingredients can more easily penetrate the skin.
Reduces TEWL. Glycerin helps slow down transepidermal water loss (TEWL). Like other humectants, it works by sitting in the top layers of your skin and attracting water from the air and the deeper layers, leaving your skin surface plump and hydrated, even when the weather is arid.
Numbuzin No.3 Toner does not contain: Alcohol.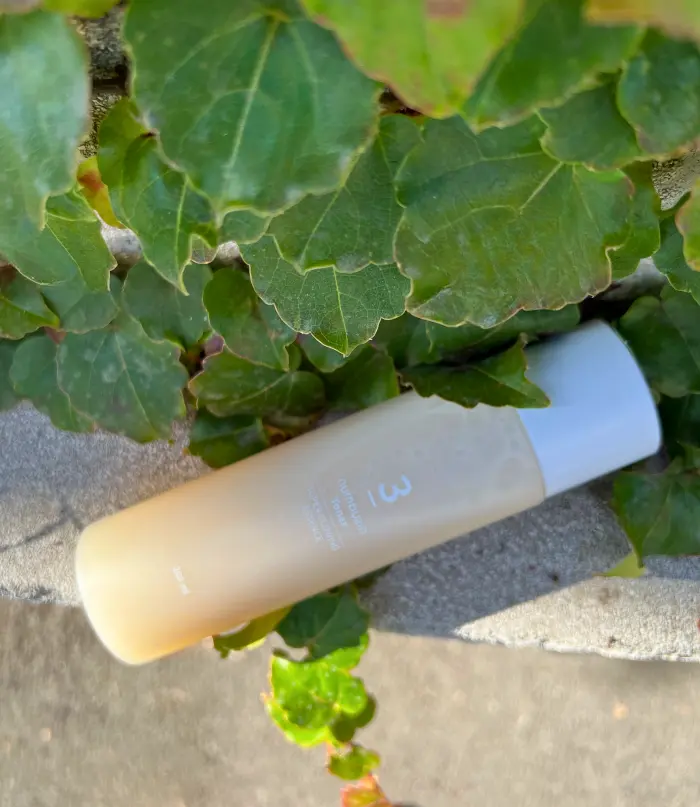 Packaging
The toner came in a beautiful package. The package hardly had a word in English; all product information is in Korean.
The toner comes in a 6.76 fl. oz / 200 ml plastic bottle. The bottle is translucent, with a standard dispenser for toners.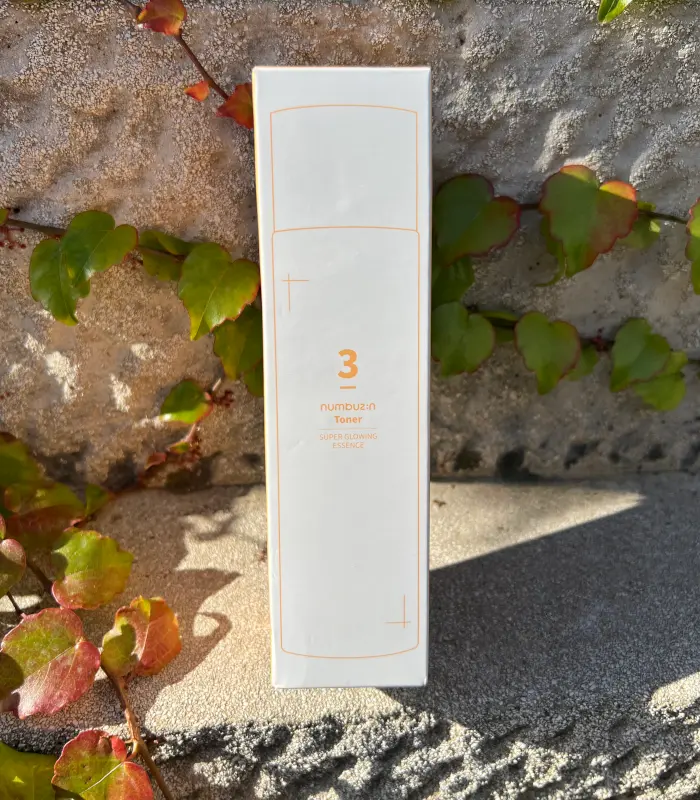 Scent
numbuzin no 3 toner has quite a strong perfumey scent. The herbal smell reminded me immediately of the Japanese Utena Royal Jelly masks I used in the past. I don't mind it, but I know some people do.
My husband says it smells like a grandma's house 🙂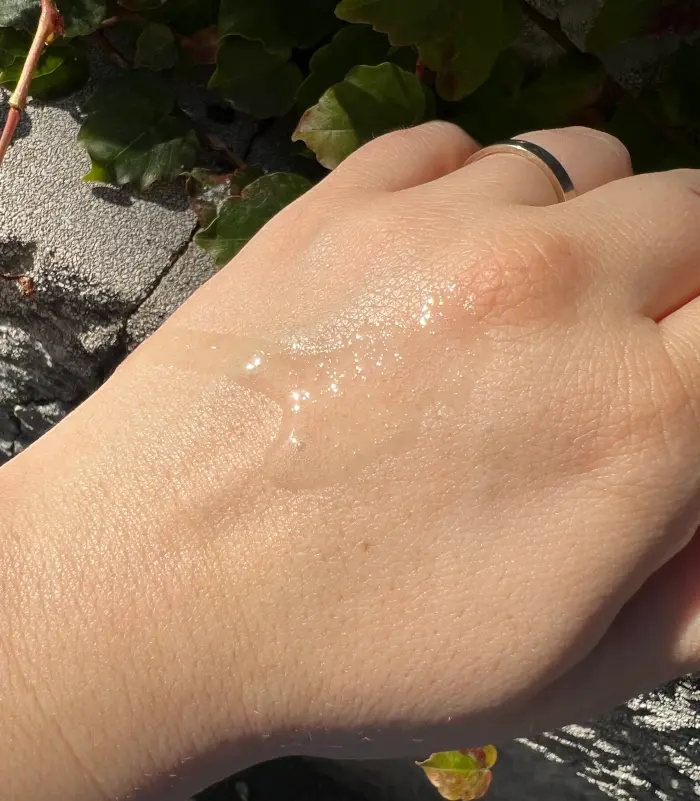 Texture
In texture, it is similar to Pyunkang Yul Essence Toner or Purito Centella Green Level Calming Toner – a little thicker than water and slightly viscous, like syrup. It's somewhere in between. It does feel more like an essence than a toner because it is thicker than your average watery toner.
The numbuzin no 3 toner absorbs quickly without stickiness.
My Personal Experience with Numbuzin No.3 Super Glowing Essence Toner
Holy ferment! My skin loves it.
I've been using it for nearly one month, and numbuzin No.3 Super Glowing Essence Toner gives me radiant, glow-from-within, healthy skin, and hydration without stickiness and heaviness on the face. I was surprised the first time I used it and how hydrating it was.
It also makes my skin glowy, which is what it claims. Using it consistently makes my skin softer, bouncier, and refreshed. You could say there is a "honey skin" effect. It also works nicely under makeup. I can do 3-4 layers without getting sticky, leaving my skin soft and dewy. I don't find it necessary to pair it up with the serum, but they work together harmoniously.
I didn't notice any dramatic difference in my overall skin tone, but it helps fade any PIH faster.
The only negative I can find is its scent. If it were not there, the toner would have received a 5/5 rating, so I will give it 4.5/5. I will also add that I was not paid for this review or received it as a gift.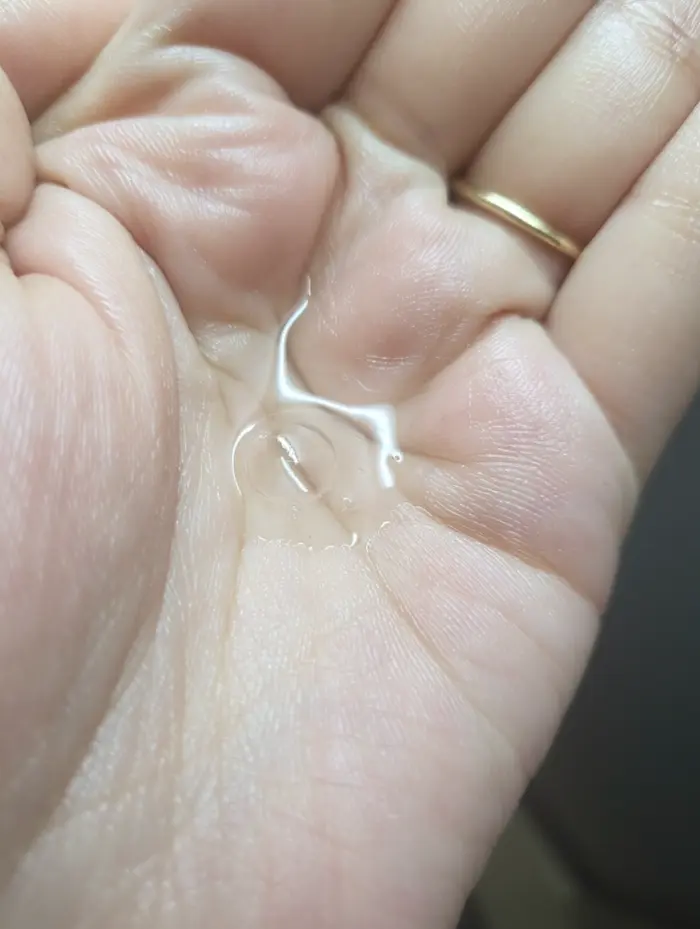 How to Use numbuzin No.3 Super Glowing Essence Toner?
Cleanse;
Apply the no 3 toner with your hands or with a cotton pad;
I feel like I need quite a bit of it to spread evenly around my face and neck and cleavage;
Gently tap the toner into the skin for better absorption;
Continue with the treatment step: my serums and ampoules;
Moisturize;
Don't forget SPF in the AM.
When Do You Apply?
You may wonder where 50 (Fifty!) fermented extracts fit into your routine. I have normal to dry skin, and non-acne-prone skin, so my skin drinks it up in the AM and the PM. I usually do 2-3 layers as my toner/essence step.
The toner is so rich that I think one layer should suffice for normal-combo skin types.
Oily peeps should only use it at night. For them, this toner can replace the stages of toner, essence, ampoule, and serum.
Guide to correctly layering chemical exfoliants and hydrating toners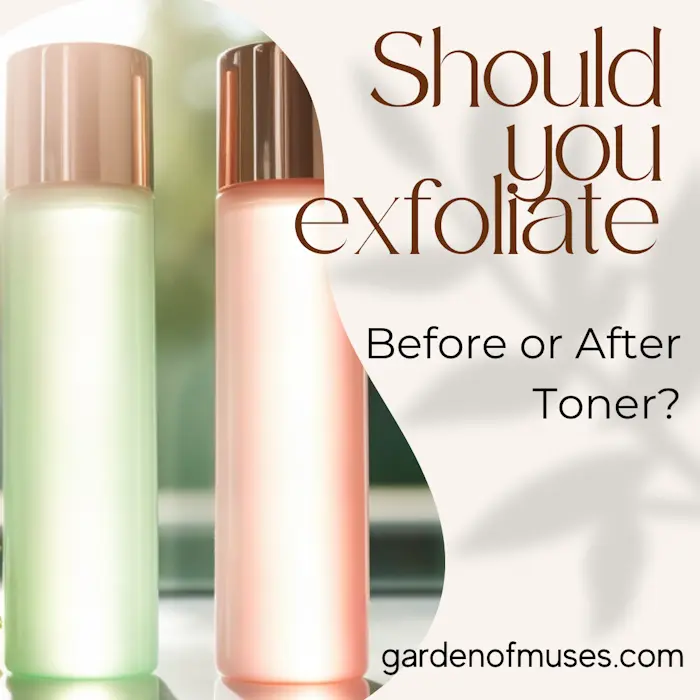 Proceed with Caution
I enjoy it, but YMMV depending on whether or not your skin can handle fermented ingredients. I believe it's only good if you have dry, non-acne-prone skin.
Acne-prone Skin
My husband has oily but dehydrated acne-prone skin. It broke him out on the 3rd day. It gave him small pimples all over his face. But he had a really nice glow 🙂
Because it was so hyped up (and pushed by me), he kept trying it for a week, but it irritated his skin so much that he eventually stopped using it.
If you have fungal acne, this could break you out. You should err on the side of caution. It depends on which ferment was used.
Fermented skincare means that microorganisms have been added. Ferments are a true testament to the YMMV statement. They can be your holy grail or your kryptonite. There is evidence of a significant reduction of acne since introducing ferments! At the same time, adding yeast to the skin should be avoided if you have fungal acne.
If you wish to try ferments, I recommend starting with Holika Holika Good Cera Super Ceramide Mist or the Numbuzin No.3 Skin Softening Serum as a beginner's option.  It's a trial-and-error game.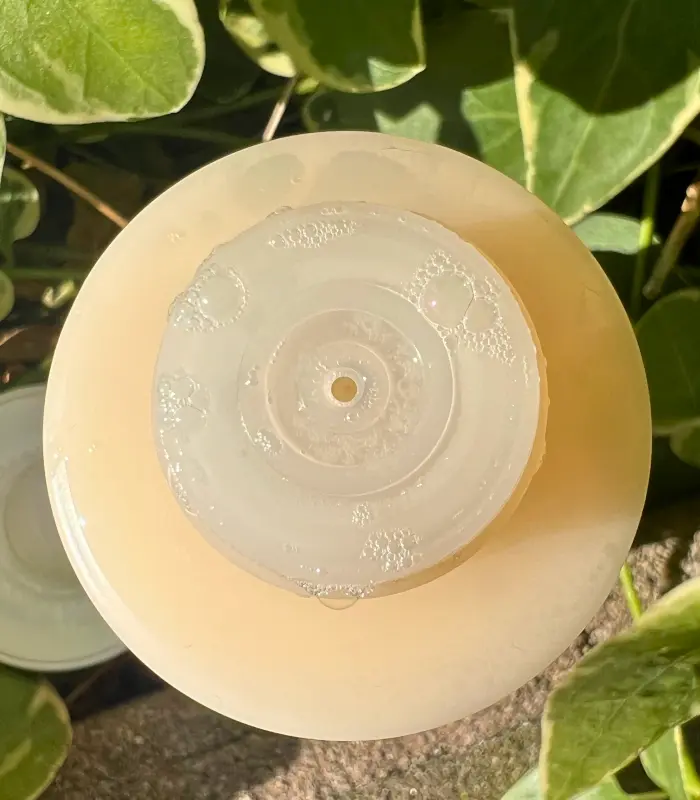 Damaged Skin Barrier
Suppose you have very sensitive skin or a damaged skin barrier, then you should patch test first. My aunt, who had a damaged skin barrier from using too strong retinoids, introduced it into her routine. It was a disaster. She thought she was allergic to it. It stung so badly. She had to wash it off!
It also has Sodium Hyaluronate, so if you're avoiding that, this may not be for you.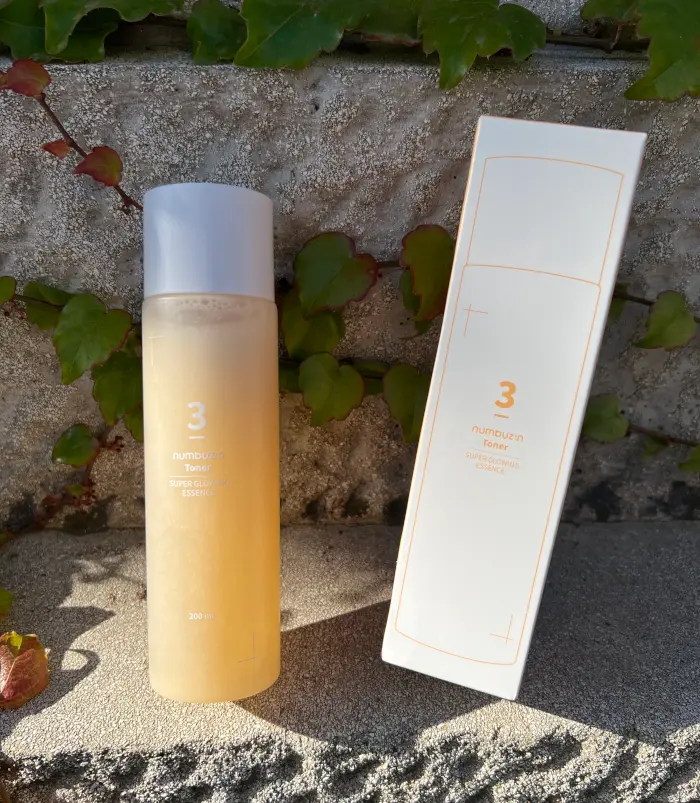 Pros
50 ferments
Super hydrating
Glowy skin
Fades PIH
Excellent price
Cons
Contains fragrance;
Contains essential oils;
Not fungal acne-safe.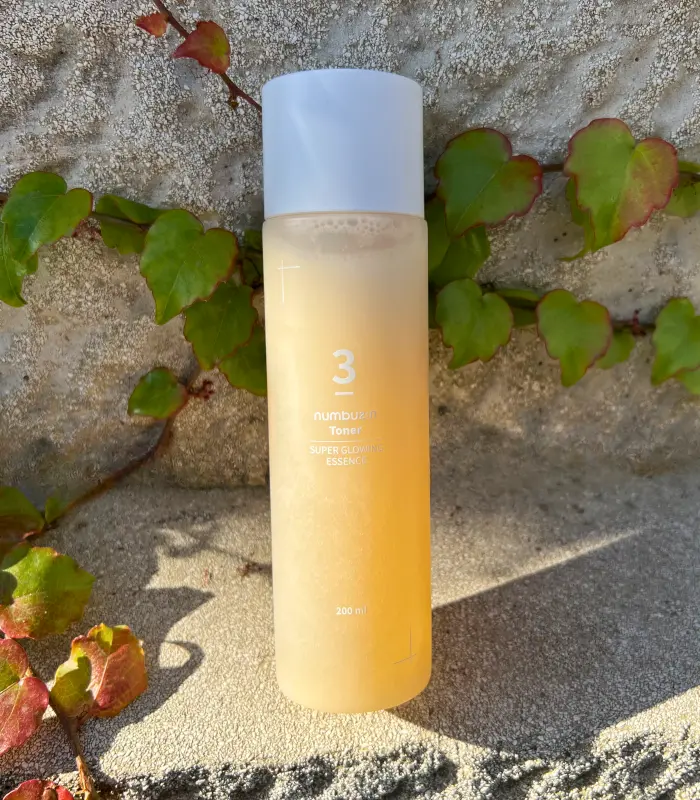 Overall
numbuzin No.3 Super Glowing Essence Toner has become my go-to product for fermented extracts. Ferment-wise, other skincare products pale in comparison to this.
My skin loves it. From its thicker texture to the glow and hydration it provides.
Will I Repurchase the Numbuzin No.3 Super Glowing Essence Toner?
I already have! At the moment, I also have an entire numbuzin haul on its way. Here is my huge numbuzin review.
Rating 4.5/5
Shop for Numbuzin No.3 Super Glowing Essence Toner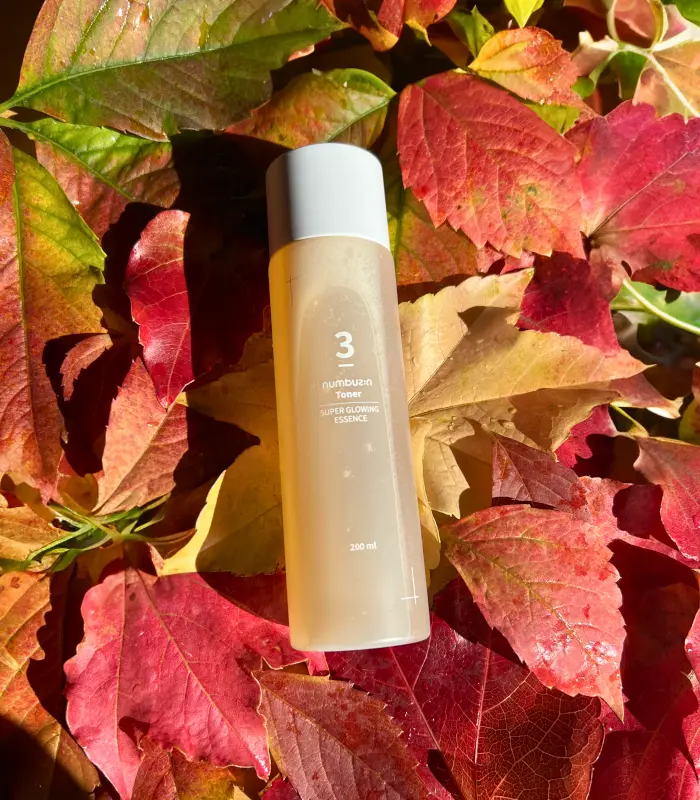 As always, you do you; be kind to your skin and yourself! Remember that every person's skin and skin type is different, so what might work for me might not work for you, and vice versa. So, before adding a new product to your skincare routine, it pays to do a little research first.
Before adding the Numbuzin No.3 Super Glowing Essence Toner to your skincare regimen, ensure you are not allergic to it or its ingredients. You should also consult your doctor if you are pregnant, breastfeeding, or have any medical conditions or medications that may interact with the Numbuzin No.3 Essence Toner. Always do a patch test before applying the Numbuzin No.3 Super Glowing Essence Toner on your skin to avoid adverse reactions.
I am not a dermatologist or licensed aesthetician, but I have sufficient experience and knowledge I gained by testing multiple products and self-exploration. Unsure? Best to consult your dermatologist.
Happy shopping, and don't forget the sunscreen! Here's to great skin in 2023!
Show Me Proof