Has the Hanbang trend been missing from the collection of skincare novelties crowding your bathroom sink? If you have felt the need for a concoction of Korean medicinal herbs, Beauty of Joseon has designed an entire product line with this in mind. Since my dry skin can only "take" cleansing oils, I was delighted to try the Beauty of Joseon Ginseng Cleansing Oil.
What Are Cleansing Oils?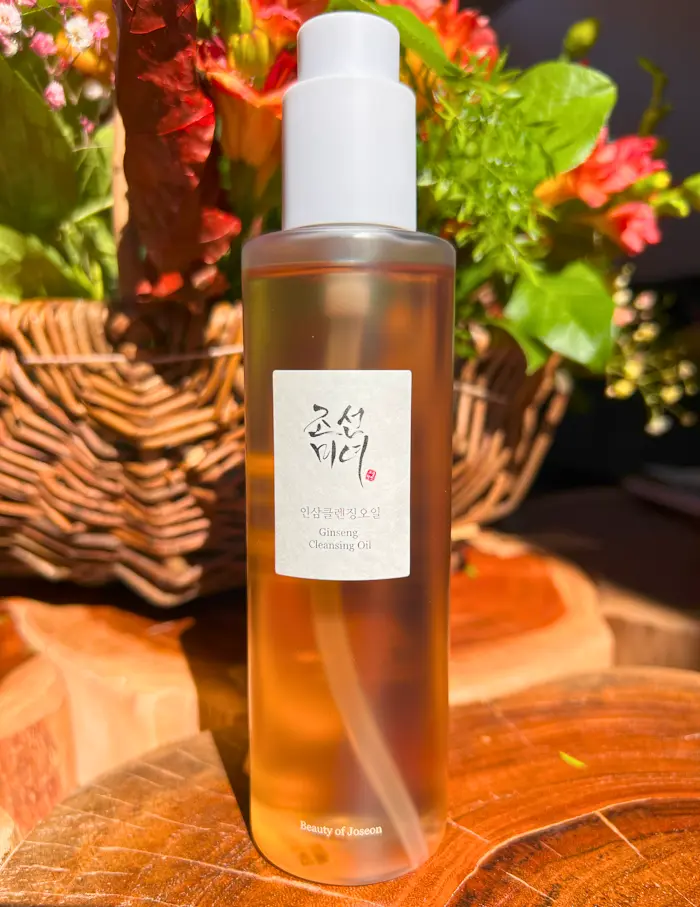 Cleansing oils are face cleansers that wash away everyday dirt, sebum, and makeup while moisturizing the skin.
While cleansing oils are relatively new to the North American market, they have been used for many years in traditional Asian beauty rituals.
It may sound counterintuitive to cleanse your skin with the exact thing you're trying to remove, but the science behind it makes perfect sense. One of the most fundamental concepts I learned in organic chemistry was the idea that "like dissolves like," meaning oil-based solvents will dissolve oils and water-based solvents will dissolve water-based (or "aqueous") solutions.
Skin sebum, makeup, and sunscreens are typically oil-based, so a cleansing oil will help break the molecules down more effectively. They work wonders on waterproof mascara and long-wear lip color, too!
The cleansing oil is applied to dry skin and massaged to let it work its magic. Afterward, water is added to emulsify the product and rinse it away.
These cleansing oils are designed to rinse off without leaving any residue on the skin. So even though you're using oil all over, there's no greasy residue or film left behind (and also why they are so great for those with oily skin)!
Where to Buy the Beauty of Joseon Ginseng Cleansing Oil?
The price for 7.1 fl. oz / 210ml is $20 on the Beauty of Joseon official website. The average cost for 100ml is $9.52/100mL.
For all you lucky people in the US who can get Prime delivery, you can buy the Ginseng Cleansing Oil from Beauty of Joseon's official store on Amazon*.
You can also find the BOJ Ginseng Cleansing Oil on all your favorite Asian websites: YesStyle*, StyleKorean*, and Stylevana*.
The Beauty of Joseon Brand
This Korean beauty brand creates skincare products using ingredients popular during the Joseon Dynasty. Traditional Hanbang (aka Korean herbal medicine) techniques and ingredients inspire product formulas. Thus you will often find extracts of Rice, Ginseng, Orchid, Radish, etc., as well as traditional techniques such as fermentation in their skincare collection. Beauty of Joseon focuses on achieving bright, clear skin and improving skin health, thus highlighting one's natural beauty. The ancient Korean Dynasty times influences its simplistic and traditional packaging.
The Beauty of Joseon brand has gained enormous popularity quickly due to their well-performing products, especially their first hit, the Beauty of Joseon Dynasty Cream*. It's a universally loved brand, and I was excited to see how this goes.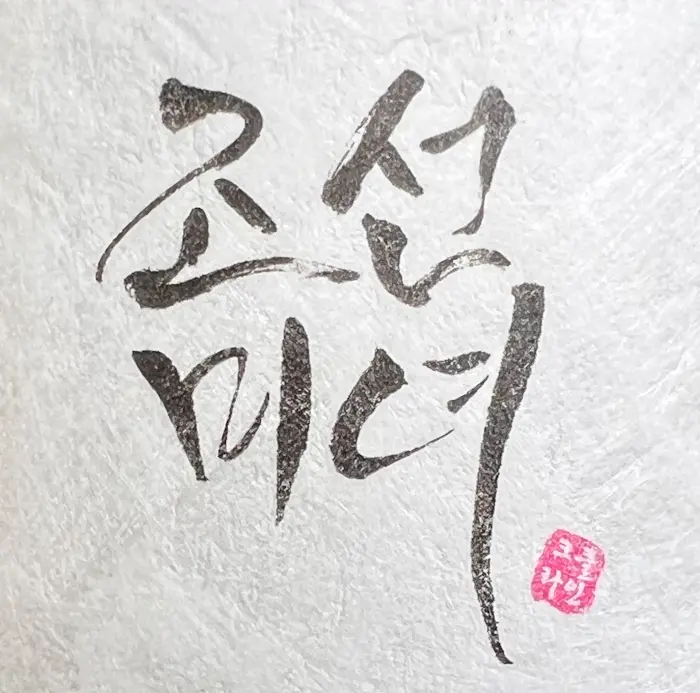 Product Claims
At Beauty of Joseon, we value cleansing as the most important step in skincare. If neglected, skin impurities and sebum can build up in your pores, potentially causing skin inflammation. Our cleansing oil gently emulsifies and removes these impurities, ensuring a clean and refreshed complexion.

Over time, our team has numerously tested many products to find the perfect base oil for our cleansing solution. We selected Glycine Soja oil as a base for its lightweight yet potent cleansing properties, effectively removing dirt, sebum, and makeup residue. Enriched with ginseng seed oil, our cleansing oil imparts a subtle, calming scent, transforming your skincare routine into a peaceful ritual.

Beauty of Joseon
Who is the Beauty Of Joseon Ginseng Cleansing Oil for?
For those with normal to dry skin. Those with acne-prone skin should think twice before buying this product because it might break you out.
Not sure what your skin type is? Please read our guide on Skin types & skin conditions.
Beauty of Joseon Ginseng Cleansing Oil Ingredients
Key Ingredients
Soybean Oil
Soybean oil accounts for 50% of Beauty of Joseon Ginseng Cleansing Oil. It is a skin-friendly oil extracted from Glycine Soja consisting of oleic acid, linoleic acid, linolenic acid, flavonoids, vitamin E, and phytoestrogens genistein and coenzyme Q. Soy proteins are fermented and transformed into plant collagen. The Vitamin K in soybean oil soothes skin redness, seals the walls of blood vessels, and supports skin regeneration. Genistein, a phytoestrogen in soy, protects keratinocytes against the harmful effects of free radicals (responsible for the organism's aging at the cellular level). Also, soybean oil has anti-Inflammatory and skin barrier repair effects in skincare.
Soybean oil has emollient properties and benefits dry, rough, and mature skin. It gives the skin elasticity and inhibits the aging process. Massaging gently dissolves dirt, makeup residue, sebum, and skin waste without clogging the skin pores and, at the same time, acts as a conditioning agent to smooth the skin.
Cosdna has reported it is comedogenic (3), so acne-prone people should pay attention. Soybean oil, as do vegetable oils, has a higher proportion of saturated fatty acids than unsaturated fatty acids. It has a heavy consistency and is absorbed much slower from the skin's surface than drying oils (often creating a non-absorbable coating). For this reason, it is not recommended for acne-prone skin due to obstruction of the sebaceous glands. On the other hand, soybean oil plays the role of emollient due to its moisturizing, softening, smoothing, and protective properties.
Soybean oil is not allergenic to soybean-sensitive individuals.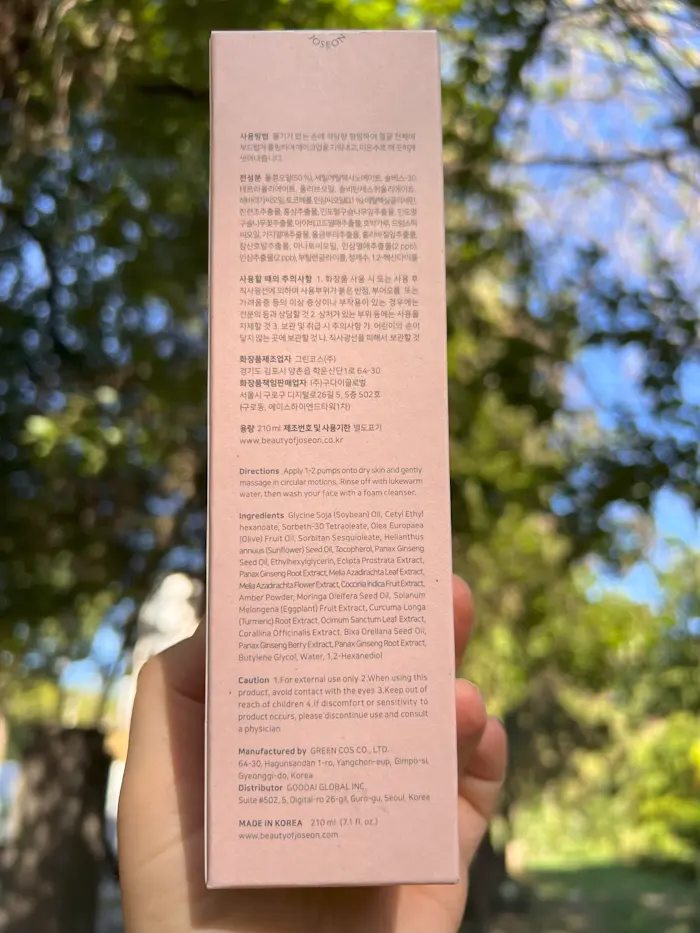 Olive Oil
Olive oil is known for its anti-inflammatory and antioxidant qualities. This oil is also considered one of the most 'hypoallergenic' oils. Scientists have seen little reactions from patients, and it has been proven to help those with skin disorders such as eczema.
Oil Blend
The Beauty of Joseon Ginseng Cleansing Oil contains a blend of soybean, olive, sunflower seed oil, Ginseng seed oil, and Bixa Orellana seed oil that work in unison to provide the skin with extra hydration and moisture and help to balance the skin. The oils have been carefully selected and contain many antioxidants, fatty acids, and nutrients to help nourish the skin and help the skin protect itself from free radical damage – ultimately helping slow down the signs of aging.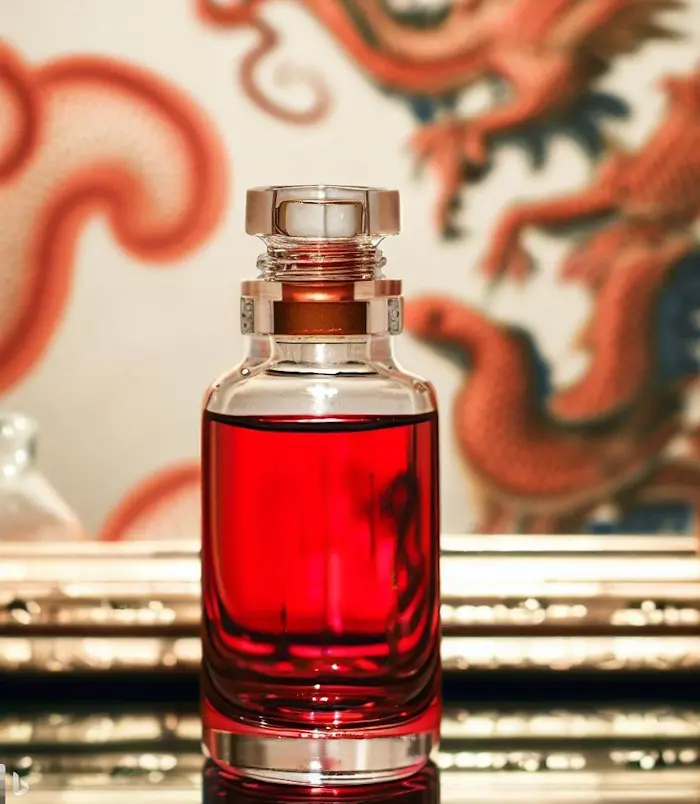 Ginseng
The product's namesake is in the formulation as Panax Ginseng Seed Oil, Panax Ginseng Root Extract, and Panax Ginseng Berry Extract.
In Korea, ginseng is one of the most popular herbal roots in cooking and skincare. The "hangbang" of all traditional herbs from the Far East is renowned in the modern era for:
Beauty of Joseon Ginseng Cleansing Oil made it to the editor's Best Korean Ginseng Skin Care Products List.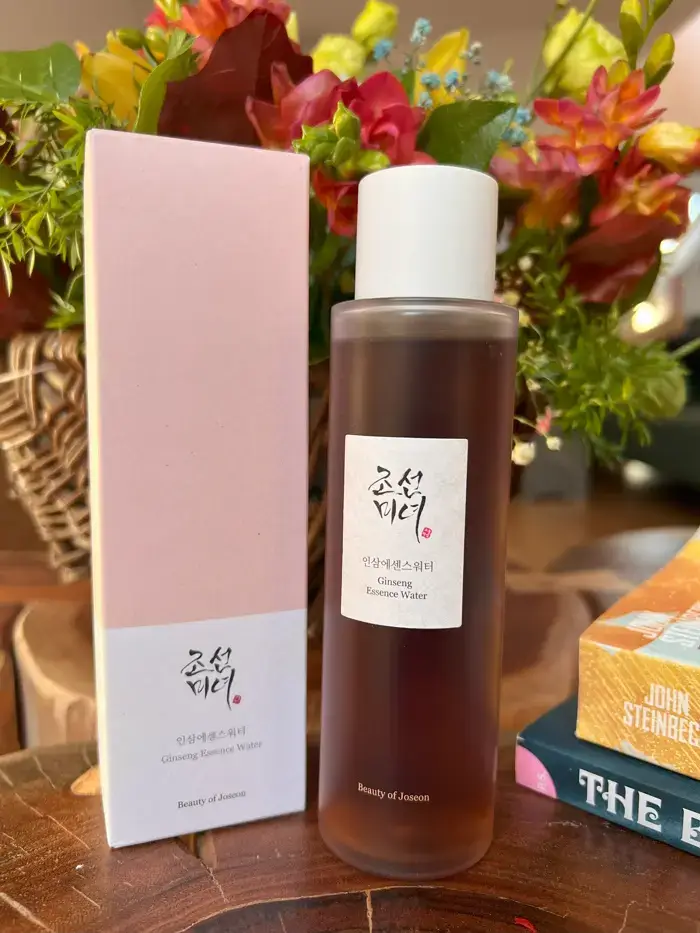 Micellar Cleansing Technology
Micellar is a particle composed of water and oil. When it comes into contact with the skin, the oil molecules attract and absorb waste and makeup residues like a magnet while supplying moisture deep inside the skin.
Ingredients not Included in Beauty of Joseon Ginseng Cleansing Oil:
This BOJ cleansing oil does not have niacinamide, hyaluronic acid, fragrance, or essential oils.
Vegan & Cruelty-free
The Beauty of Joseon Ginseng Cleansing Oil is vegan and cruelty-free.
Packaging
Beauty of Joseon Ginseng Cleansing Oil comes in a transparent plastic pump bottle. The pump bottle comes in a sealed carton box.
I like that the nozzle switches to off and the bottle travels well. Also, I like that the pump is precise. You can use very little, and the cleanser can last up to six months. The pump doesn't get stuck.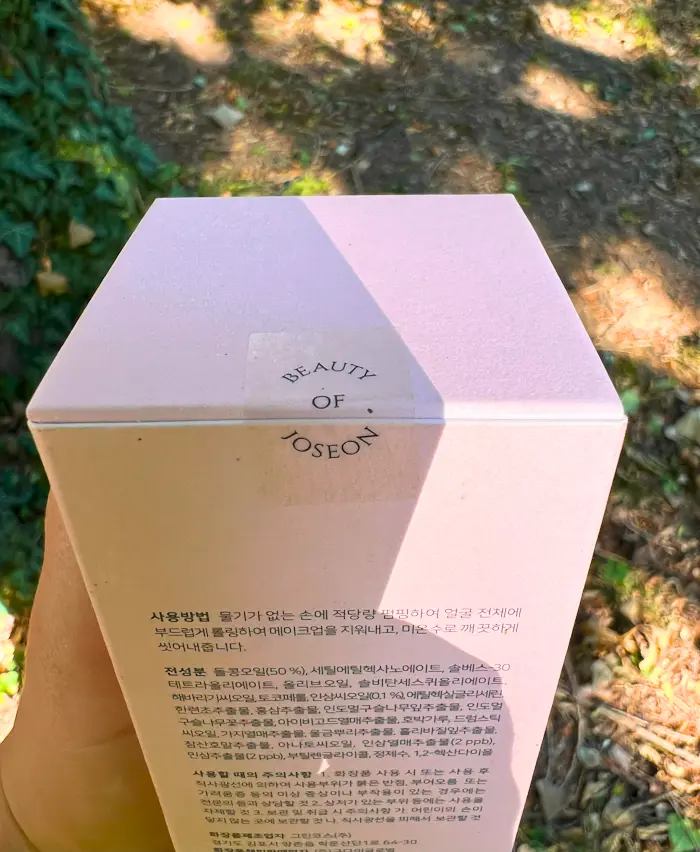 BOJ Cleansing Oil Smell
The Beauty of Joseon Ginseng Cleansing Oil* smells like cooking oil – probably because it is 50% soy oil. It doesn't bother me, it is pretty earthy, and I enjoy that it has no fragrance at all. I could not smell the ginseng in it.
Texture
It is thicker than most cleansing oils but is runny and has a nice slip. It has similar viscosity as oil and glides on super smoothly. When emulsified, it's super creamy. It's a pleasure to apply.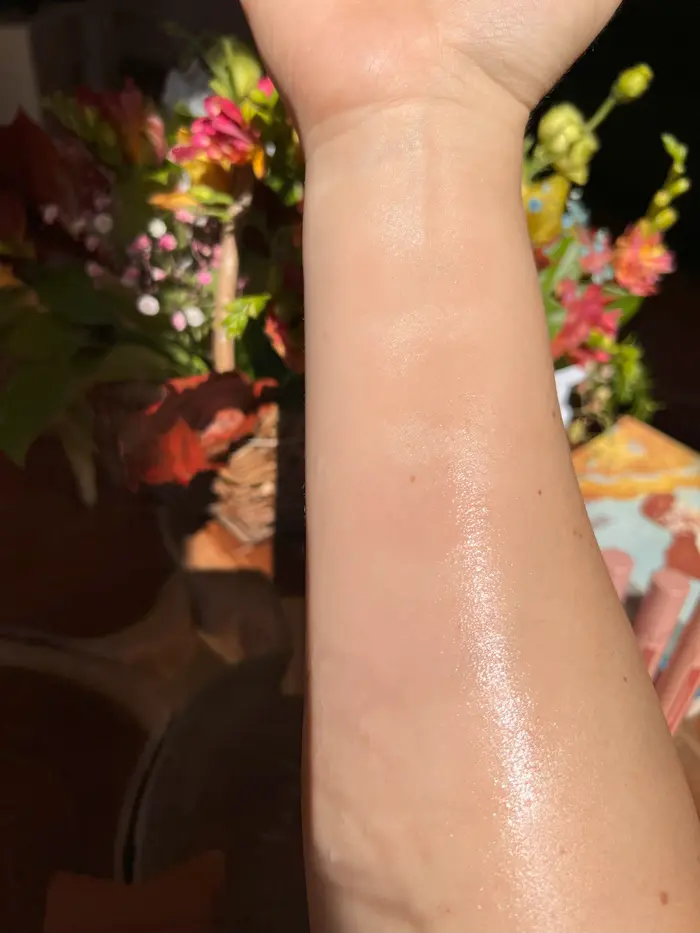 My Experience with the Beauty of Joseon Ginseng Cleansing Oil
How to Use the Beauty of Joseon Ginseng Cleansing Oil?
This is the first step in a Korean double-cleansing routine.
Pump the BOJ cleansing oil 1-2 times;
Massage the oil onto a dry face and work it into the skin;
Add a bit of lukewarm water and massage it again;
Rinse;
If needed, follow with your second cleanser of choice;
I follow up with toner, essence, serum, moisturizer, and SPF.
Please watch how Beauty of Joseon Ginseng Cleansing Oil removes the Romand Juicy Lasting Tint* swatches.
*Affiliate links below.
I have a normal – dry skin type, and I live in a temperate-continental climate with cold and humid winters and hot and dry summers.
Beauty of Joseon Ginseng Cleansing Oil is a beautiful cleansing oil and probably one of my favorite Korean oil cleansers. I love a good cleansing oil that removes the day's makeup and grime off my face. The thick texture of this cleansing oil makes it a good massage oil to work into the skin to remove everything off my face as a first cleanse in the evening.
If I have time, I gently massage it for a few minutes. A little bit goes a long way. It feels incredible, like a spa ritual, and it is fantastic for my pores too.
Upon contact with water, it becomes a milky texture and emulsifies, leaving little to no residue on the complexion. Once everything has been washed off and removed, my skin doesn't feel dry, stripped, or irritated. Instead, it feels plump, hydrated, soft, and nourished.
It does not leave a film-like feeling on the skin, so I don't need to second cleanse. That's excellent for me because my skin is on the drier side, so I wouldn't say I like washing it too much.
I work the Beauty of Joseon Ginseng Cleansing Oil around my eye area, and it does not seem to irritate my eyes as some cleansing oils do. It's excellent for getting off mascara and removes all of my makeup without tugging. However, I wear little eye makeup, so I don't need to work too hard to remove my eyeliner. If there's any leftover mascara, I gently wipe that with micellar water.
Immediately after cleansing, I hydrate my skin with a milky toner.
Pros
nourishing and repairing ingredients;
not stripping;
doesn't sting the eyes;
no chemical smell;
Cons
Final Thoughts on the BOJ Cleansing Oil
I am glad I tried the BOJ cleansing oil. My skin is very demanding, and until now, I have yet to find any cleansers that don't feel stripping. My skin feels nice, so I'm surely going to repurchase.
Rating 5/5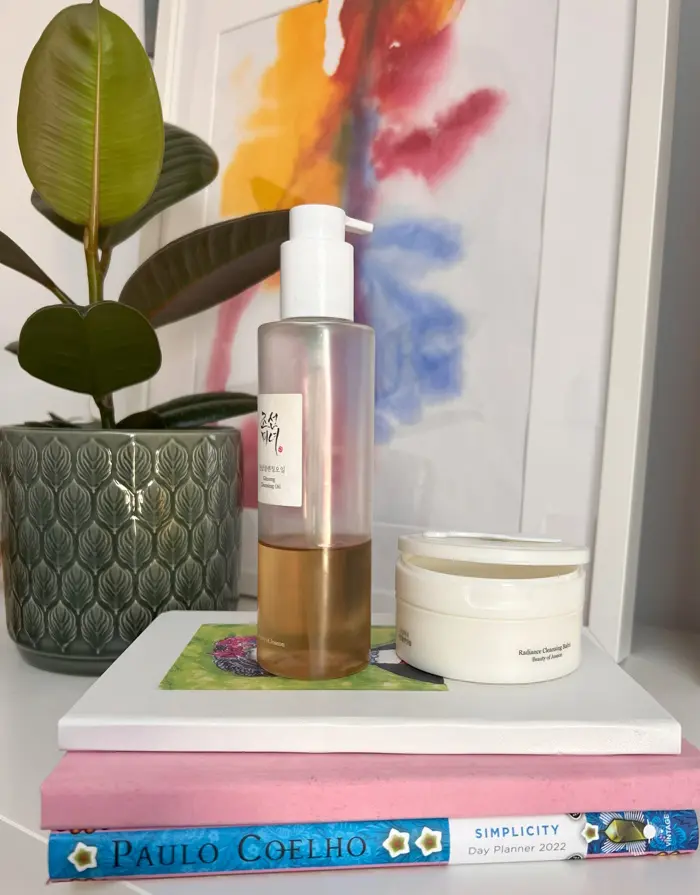 Beauty of Joseon Ginseng Cleansing Oil vs. Radiance Cleansing Balm
Firstly, the BOJ cleansing oil* is roughly half the Radiance Cleansing Balm* price for the same quantity.
Moreover, having tried both, I greatly prefer the oil. The balm worked well but blurred my eyes, and I always had to triple-rinse them. The balm's texture is unique and buttery, but the texture of the cleansing oil is also quite pleasurable.
Another plus for the Beauty of Joseon Ginseng Cleansing Oil is that it is more hygienic than the balm because it comes in a pump.
They both remove sunscreen very well.
The only thing that might draw you more to the Radiance Cleansing Balm is its lighter, more pleasant scent. I've read a few reviewers who were not pleased with the oil smell of the Beauty of Joseon Ginseng Cleansing Oil*.
Beauty of Joseon Ginseng Cleansing Oil vs. Kose Softymo Speedy Cleansing Oil
Compared to Kose Softymo Speedy Cleansing Oil*, the Beauty of Joseon Ginseng Cleansing Oil feels a bit thicker and not as slick, and I find it takes a moment or two to begin to break down over the face.
Shop for the Beauty of Joseon Ginseng Cleansing Oil
Overall, if you are in the market for a gentle and luxurious cleansing oil, look no further than the Beauty of Joseon Ginseng Cleansing Oil. It comes in a 7.1 fl. oz / 210ml pump dispenser and retails for ~$20.
I was not paid for this review or received it as a gift.
As always, you do you, be kind to your skin and yourself! Remember that every person's skin and skin type is different, so what might work for me might not work for you, and vice versa. So before adding a new product to your skincare routine, it pays to do a little research first.
Before adding the Beauty of Joseon Ginseng Cleansing Oil to your skincare regimen, make sure you are not allergic to it or any of its ingredients. You should also consult your doctor if you are pregnant, breastfeeding, or have any medical conditions or medications that may interact with the Beauty of Joseon Ginseng Cleansing Oil. Always do a patch test before applying the Beauty of Joseon Ginseng Cleansing Oil on your skin to avoid adverse reactions.
I am not a dermatologist or licensed aesthetician, but I have sufficient experience and knowledge I gained by testing multiple products and self-exploration. Unsure? Best to consult your dermatologist.
Happy skin experimenting, and don't forget the sunscreen!
Show Me Proof