Confession time: I bought Numbuzin No.3 Skin Softening Serum after reading a single raving review on the AsianBeauty Reddit community.
I happily trotted to Amazon* after a rave review of the serum on /r/AsianBeauty (the user I have sadly forgotten) and bought the numbuzin serum 3, thinking of great skin and sunshine.
Was my impulse buy successful?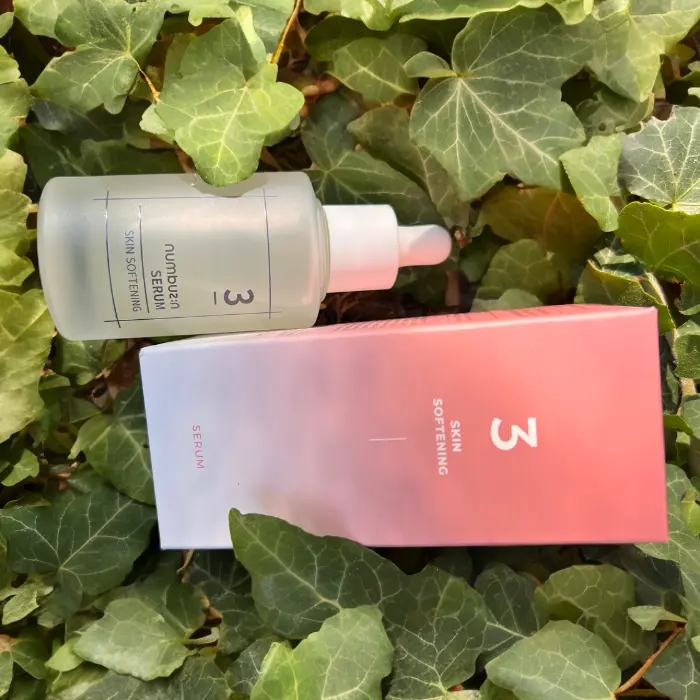 Where to Buy the Numbuzin No.3 Serum?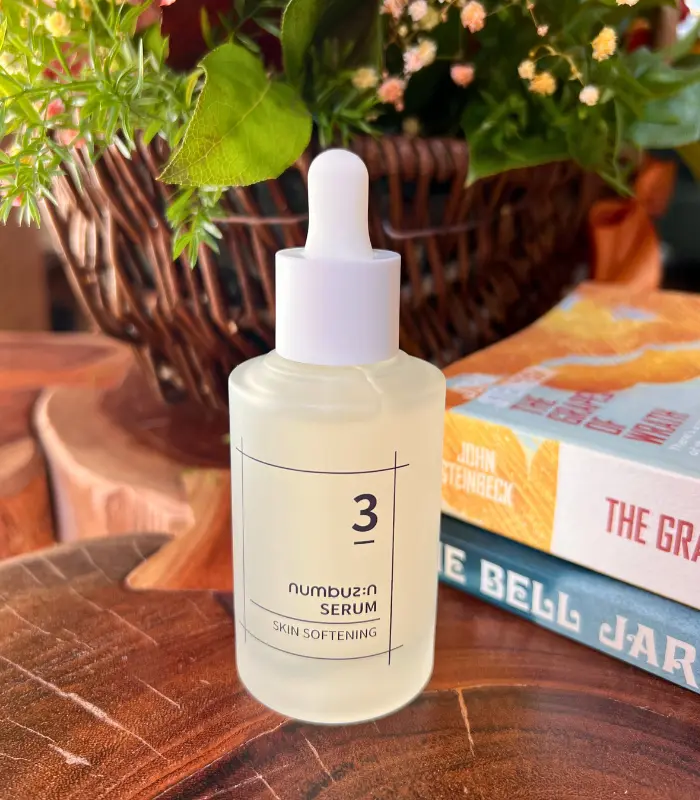 The Numbuzin No.3 Skin Softening Serum is affordable for its size. The serum comes in a 1.69 fl. oz. / 50mL bottle, and the price varies between $16-$22.
For all you lucky people in the US who can get Prime delivery, you can buy the no.3 serum from Numbuzin's official store on Amazon*.
You can also shop for the Numbuzin no.3 serum on trusted Asian international shops, such as YesStyle*, StyleVana*, and StyleKorean*.
The Numbuzin Brand
Seo Yeon has reviewed all numbuzin products.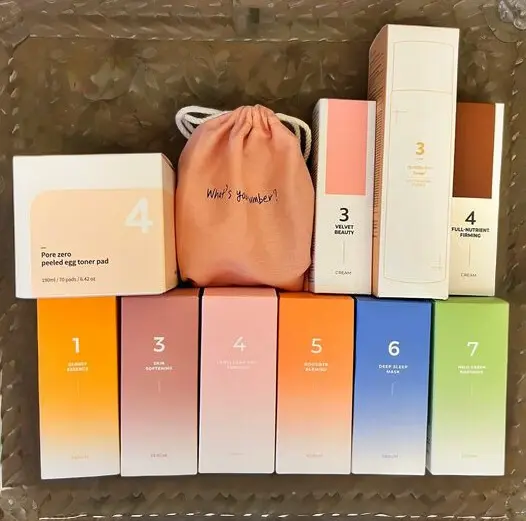 The goal of the Korean skincare brand Numbuzin is to know its customers. Numbuzin's mission is to find solutions for each person's skin troubles. Numbuzin has an original marketing concept; a number represents each skincare line. Therefore, the brand's slogan is "What's Your Number?"
The No. 3 line is designed for smoothing and hydrating textured skin. Other products for this skin concern are:
Seo Yeon took one for the team and did a colossal review of almost all Numbuzin products.
Numbuzin No.3 Skin Softening Serum Claims
*Affiliate links below.
Pricey fermented ingredients are combined in golden ratio, making the rough skin noticeably smooth.

No. 3 Serum is specialized in improving the skin concerns below:

Dullness, loss of radiance, sagging pores and dehydration.

numbuzin
I think they meant "precious" ingredients, but I'm not an expert. Also, I don't know what sagging pores are. LOL, should I worry about this too? Joke aside, they have included the lab test for the claims above on the official website.
Who Is the Numbuzin No.3 Skin Softening Serum For?
For those with rough, bumpy, textured skin and enlarged pores. Those sensitive to fermented ingredients and with fungal acne should steer away as it might not be suitable for them.
What Is the Numbuzin No.3 Serum?
It is a skincare product designed to boost the skin's hydration and treat textured skin. Hydration serums normally contain ingredients such as hyaluronic acid. This impressive molecule can hold up to 1000 times its weight in water and humectants, which help seal and lock in water, keeping the skin hydrating, healthy, lifted, and plump. I have used various hydrating serums, and this is my favorite.
Numbuzin No.3 Skin Softening Serum Ingredients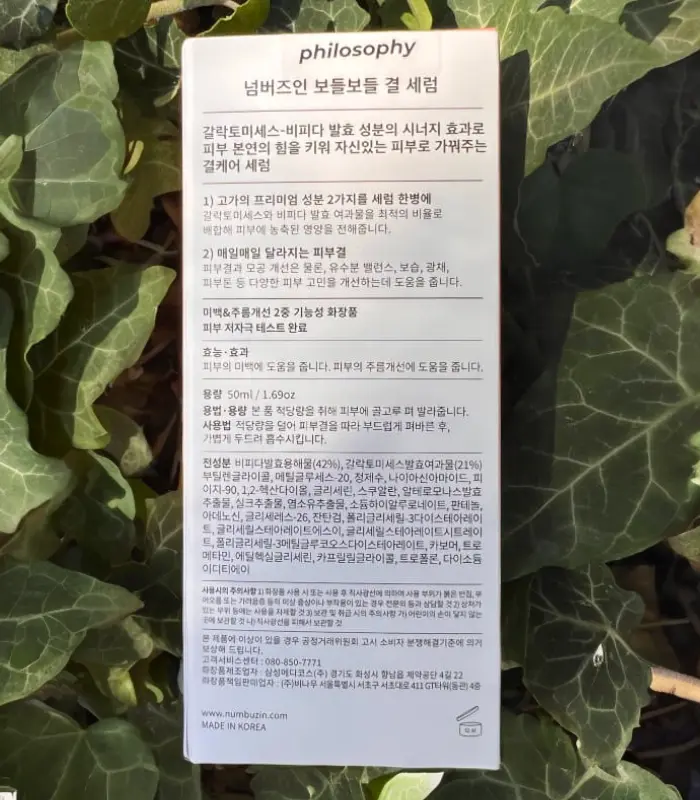 Key Ingredients
Ferments
Probiotics are one of the beneficial results of fermentation. Probiotics are a complete delight and excellent nutrition for our skin microbiome.
Dr. Shereene Idriss, MD, a New York City-based board-certified dermatologist, founder of Idriss Dermatology, and creator of the PillowtalkDerm skincare brand, says fermented ingredients are good for your skin, because of three main reasons. Fermentation:
"increases the potency of the active ingredient by utilizing the yeast, and through the fermentation process, that yeast secretes enzymes which make the active ingredient much more potent."
"enhances penetration of the active ingredient because, through fermentation, the ingredient gets broken down into smaller sizes. The smaller the size of the active ingredient, the better it can penetrate deep into your skin."
"increases the preservation of the active ingredient, because through fermentation a metabolite is created that prevents the growth of unwanted bacteria, therefore preserving the life of your product over time and making it safer for you to use."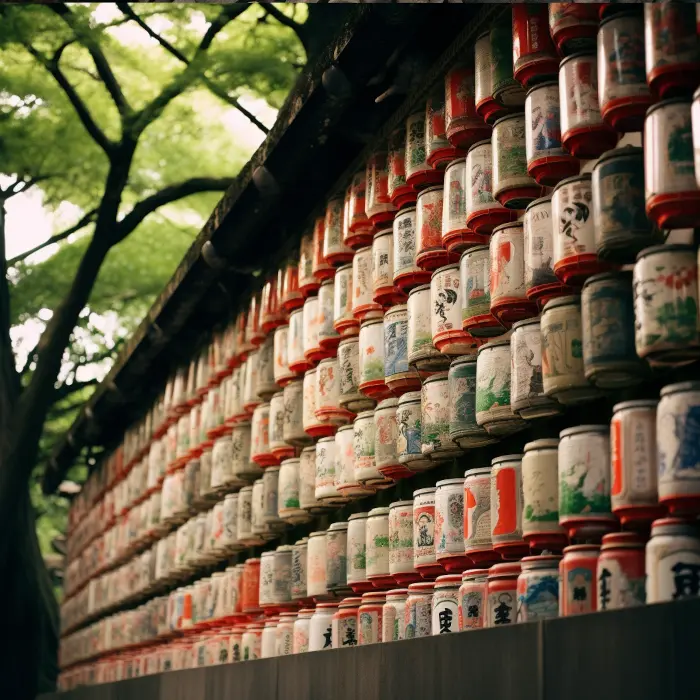 Bifida Ferment Lysate (42%)
Bifida Ferment Lysate is a probiotic that strengthens the immune system. When applied to the skin, it reduces sensitivity and helps the skin repair itself.
Galactomyces Ferment Filtrate (21%)
GFF is a fermented yeast, a derivative of sake that is considered one of the most effective ingredients in Korean cosmetics. Galactomyces Ferment Filtrate is nutrient-dense yeast that:
Read our in-depth ingredient guide on Galactomyces Ferment Filtrate.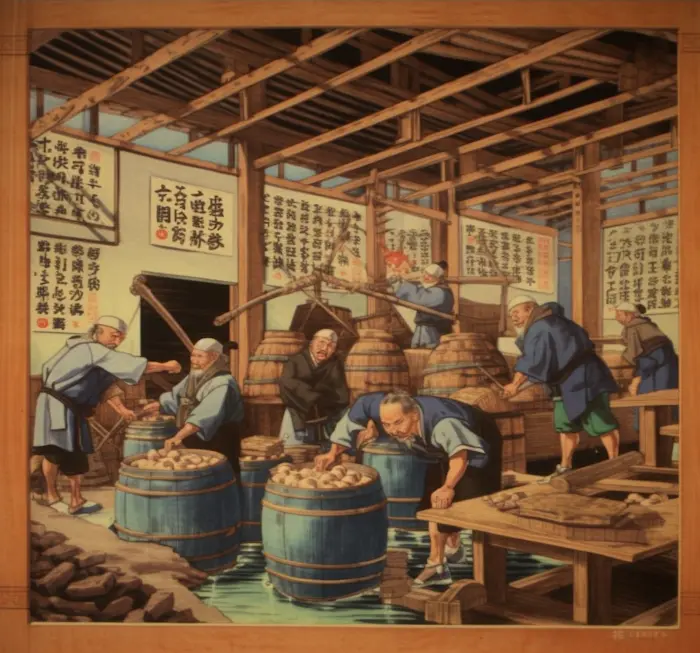 Niacinamide
Niacinamide has been making a splash in the Western market over the last few years and has been splashing in Asian skincare for decades. This beauty powerhouse is the topical form of vitamin B3.
Several well-documented studies show that when used topically, niacinamide can:
Long story short, niacinamide does everything, and the good news is that it is well-tolerated by most skin types. To learn more, please read our Complete Guide on Niacinamide and How to Reduce Hyperpigmentation with Niacinamide.
Complete Guide on Niacinamide by Adela Wong for Garden of Muses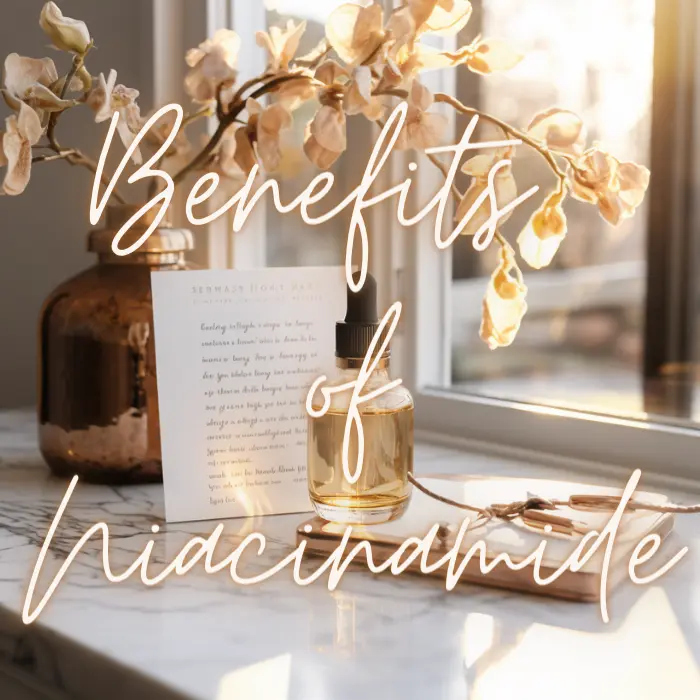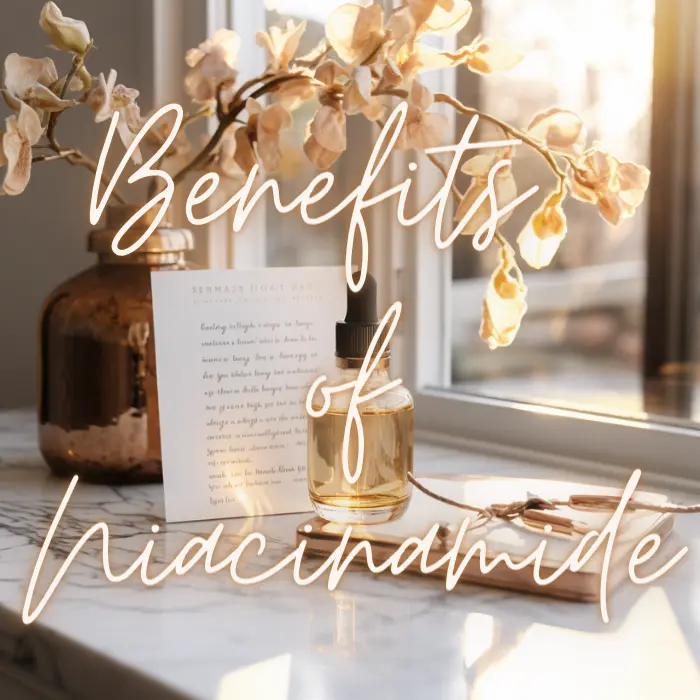 Glycerin
Glycerin is among the most effective and widely used humectants in skin care products, which helps protect and repair the outer skin barrier.
It can be derived from lipids or synthetic products, but it is a naturally occurring substance in our bodies. Therefore, it is very well tolerated.
Glycerin:
Hydrates. Glycerin is a very effective humectant, used in many moisturizers to increase skin hydration.
Occurs naturally in your skin as part of its home-grown moisturizing system, the natural moisturizing factor (NMF).
Strengthens skin barrier. Glycerin also keeps the skin's lipids flexible, strengthening your skin barrier.
Softens. Glycerin softens the skin so other hydrating ingredients can more easily penetrate the skin.
Reduces TEWL. Glycerin helps slow down transepidermal water loss (TEWL). Like other humectants, it works by sitting in the top layers of your skin and attracting water from the air and the deeper layers, leaving your skin surface plump and hydrated, even when the weather is arid.
Guide on Best Humectants in Skincare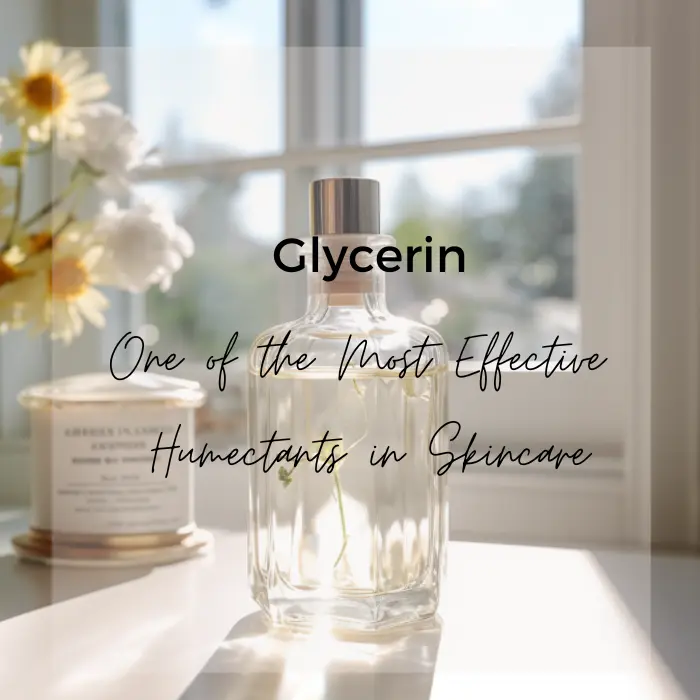 Ingredients not included in Numbuzin No.3 Skin Softening Serum:
Alcohol, common allergens, fragrances, essential oils, parabens, silicones, or sulfates.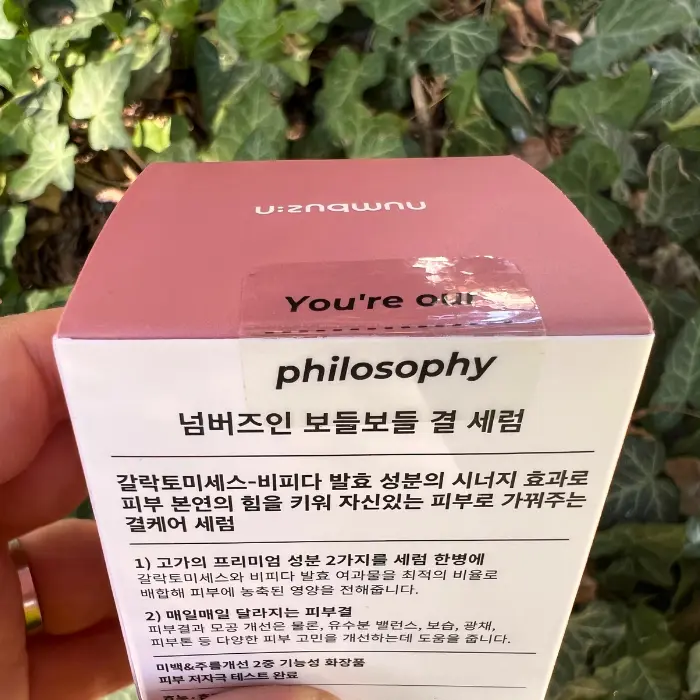 Packaging
Numbuzin No.3 Skin Softening Serum comes in a weighty, frosted 1.69 fl. oz. / 50mL glass bottle with a glass dropper larger than most serums.
I prefer pump bottles because I am clumsy, always in a hurry, and risk spilling the whole content. Also, with pump bottles, it is easier to control the product amount, and the serum doesn't come in contact with air. But that is just a personal preference.
Please note that the previous packaging had "Bodlebodle Repair," while the newer version had "Skin softening" on the bottle.
Smell
I don't notice a scent in the Numbuzin No.3 Skin Softening Serum*.
Texture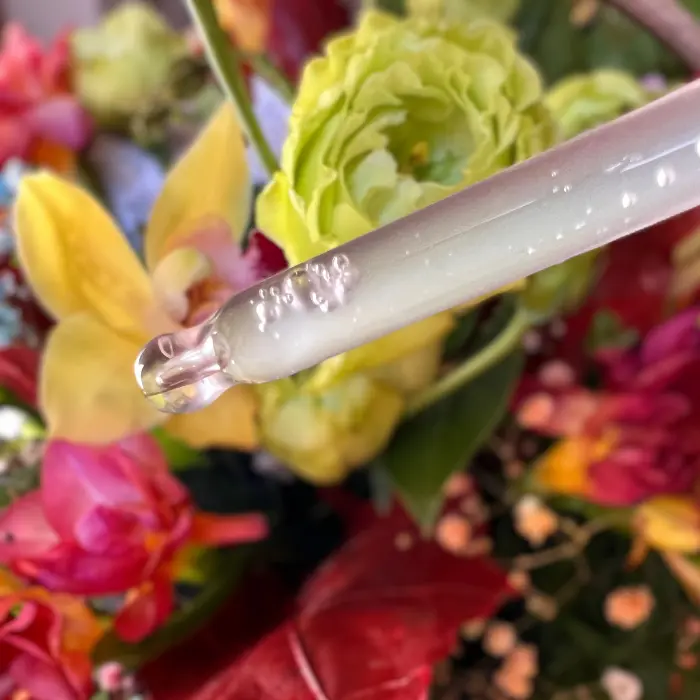 Then there is the texture and feel of this serum – in short – it is fantastic. It sinks into the skin like a dream and is easy to work with. The No.3 Softening Serum is not sticky and doesn't pill when applying multiple layers.
My Personal Experience with the Numbuzin No.3 Skin Softening Serum
I've been using numbuzin serum 3 every night for nearly three months, but the hydrating effects on my skin were evident from day one.
I have a normal to dry skin type, and I live in a typically continental with cold winters and hot summers. My concerns are hyperpigmentation, blackheads on the nose and chin, the occasional hormonal pimples, and aging skin. My skin is resilient – I haven't reacted to hundreds of products. As a Tretinoin user, one of my main focuses is hydration.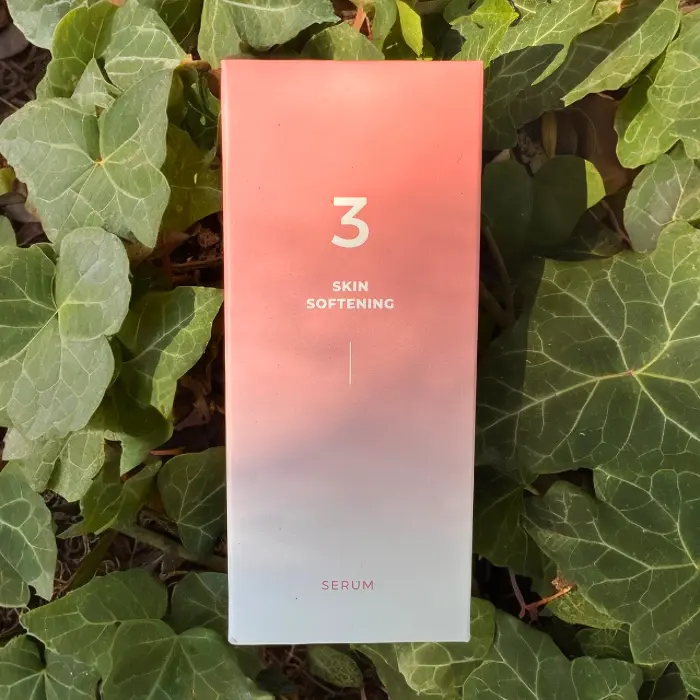 My mom and I and some of my friends are using this so that I can share our thoughts on it with you guys.
My mom is the biggest fan of this product. She finds this lightweight enough on her combination skin. She has aging skin with big pores, sagging issues, and wrinkles.
Numbuzin No.3 Skin Softening Serum, with its many hydrating and moisturizing ingredients, has helped soothe and even out those wrinkles, making her skin appear younger and more resilient over time.
As for the rest of us under 40, I don't see significant wrinkle-repairing benefits after using this.
After applying Numbuzin No.3 serum to my skin, I noticed it was plump, hydrated, and stayed like that for most of the day. My skin is more resilient to stressors after using the serum, deeply moisturized and soft. Probably, the fermented ingredients are doing wonders. Pore-wise, I haven't noticed any improvements yet.
My friend, who is in her 30s, says she doesn't feel a thing after using this. It doesn't make any difference to her sensitive and rough-textured skin.
I don't particularly appreciate that the numbuzin serum 3 is dispensed with a dropper.
Unlike pump bottles, the droppers make it much harder to apply a fixed amount. I sometimes end up using too much. Also, when I'm in a hurry, the dropper touches my skin by mistake (hand or face), contaminating the entire bottle and making the serum prone to going bad sooner. It's not a deal breaker, though.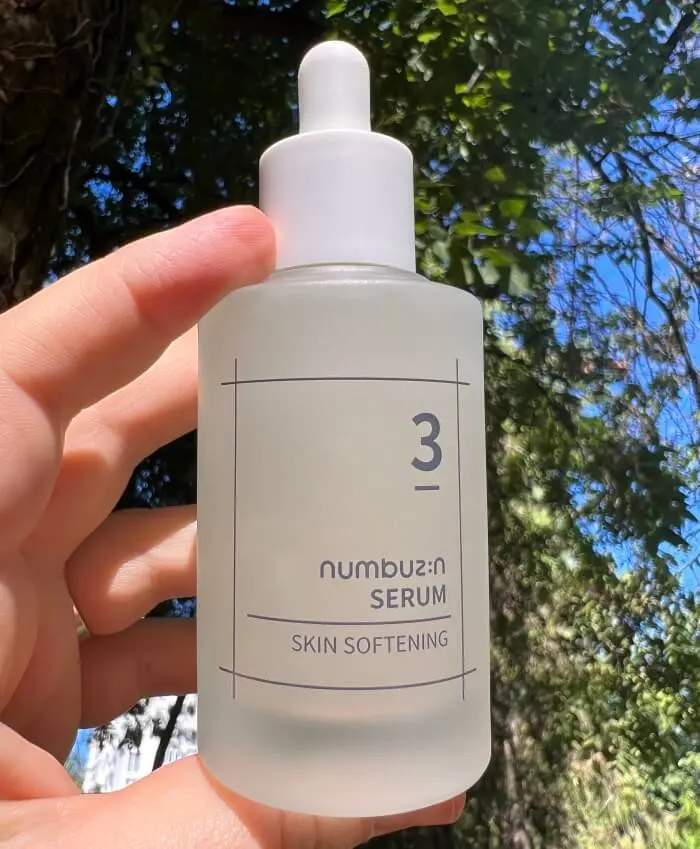 How to Use the Numbuzin No.3 Serum?
Apply a layer of the numbuzin serum on the targeted area;
If the skin is very dry, follow with another layer;
Massage gently;
Optional step – ampoule;
Seal the hydration with a moisturizer;
In the mornings, don't forget the sunscreen!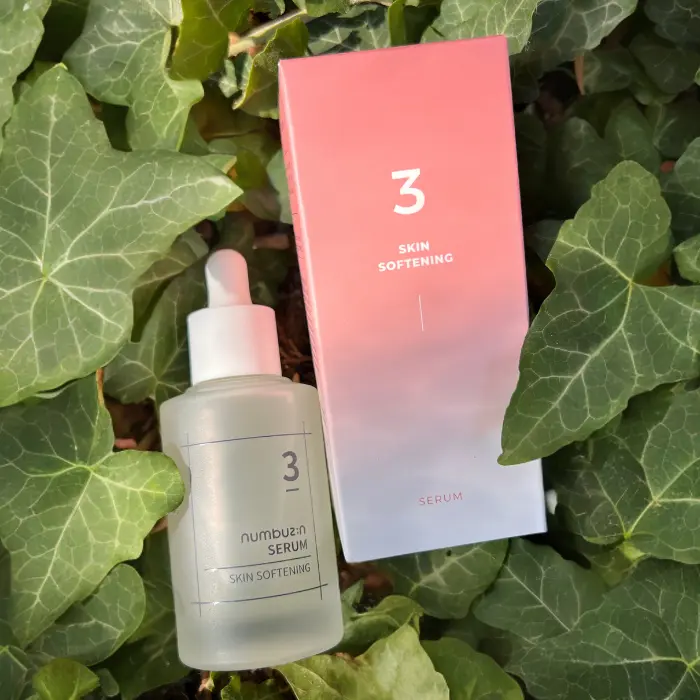 Pros
hydrates
moisturizes
boosts skin elasticity
reduces wrinkles
smoothes roughness
Cons
Final Thoughts
All in all, I love it! Numbuzin no 3 serum has helped with my skin texture. The jury is still out on the pore-minimizing claim. I think my pores have become tighter since I started using this product, but I am unsure.
I am still debating whether to repurchase it, though. I'm thinking of finding other products for tackling pore minimization, but I would finish using it first and see whether I can live without it and decide then.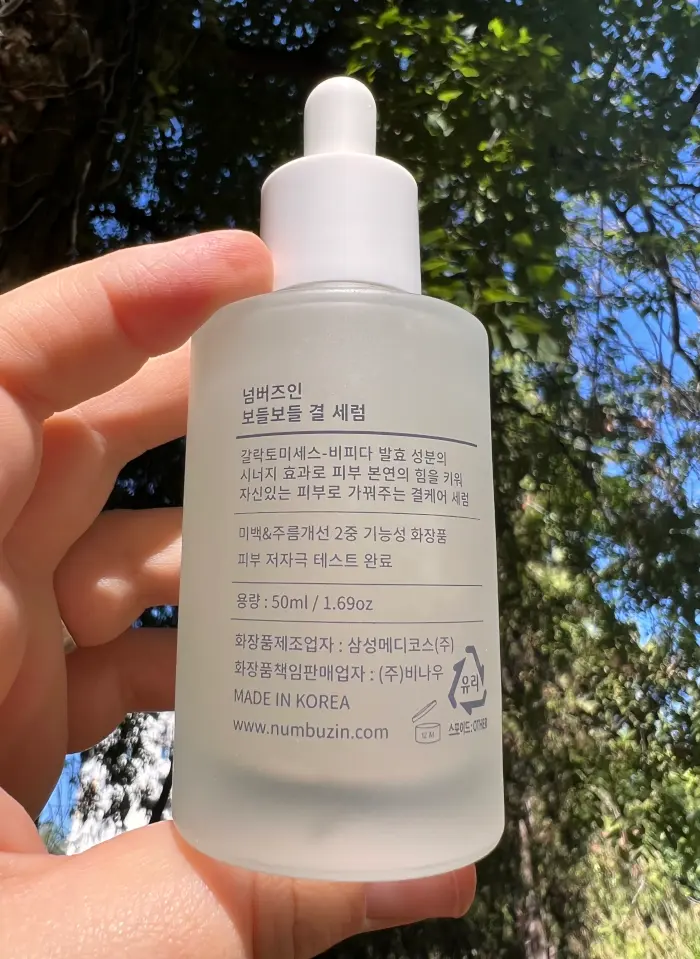 Rating 4.5/5
Shop for the Numbuzin No.3 Skin Softening Serum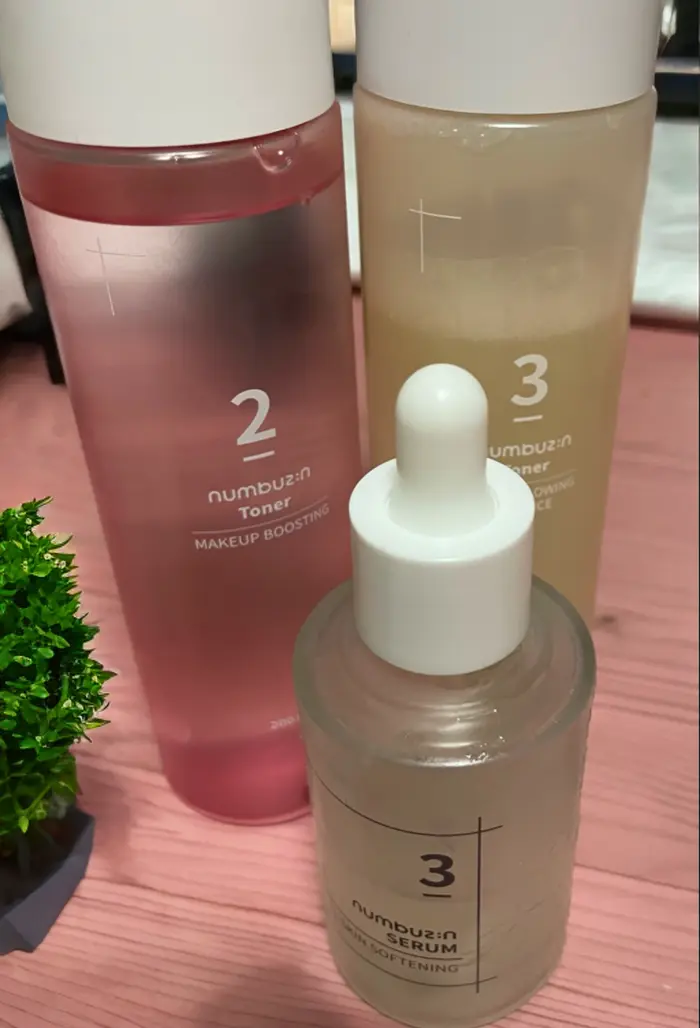 Get Numbuzin No.3 Skin Softening Serum from Amazon*, YesStyle*, StyleVana or StyleKorean*.
Up Next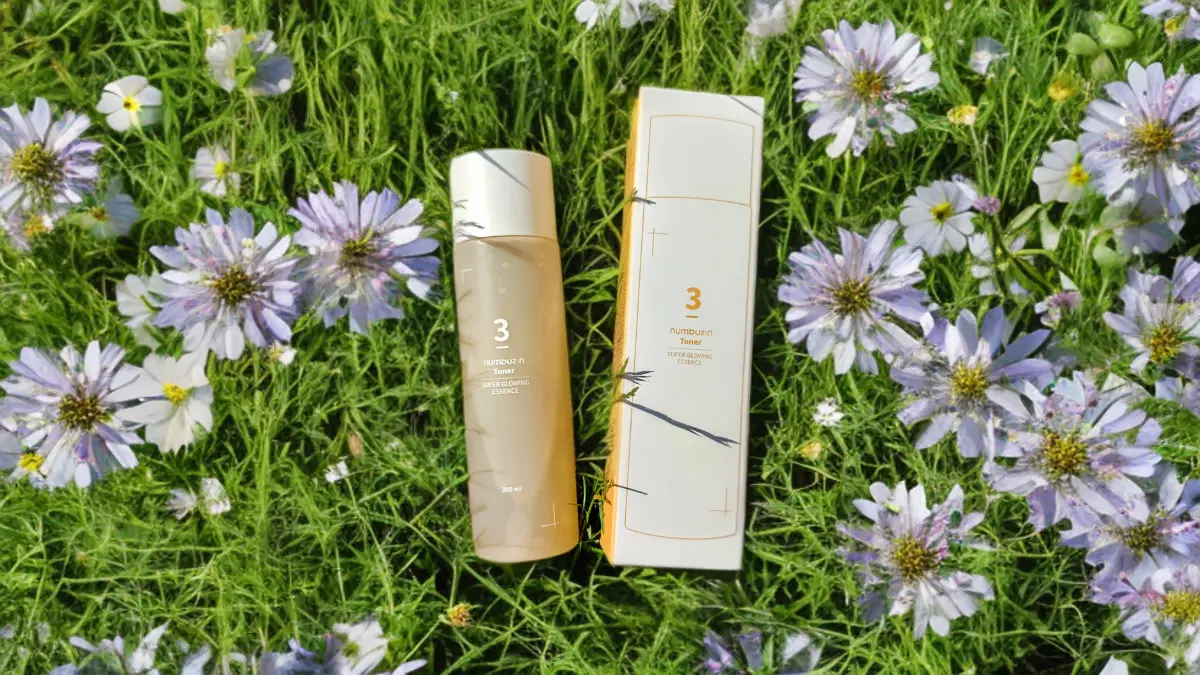 Lastly, I was not paid for this review or received it as a gift.
As always, you do you; be kind to your skin and yourself! Remember that every person's skin and skin type is different, so what might work for me might not work for you, and vice versa. So, before adding a new product to your skincare routine, it pays to do a little research first.
Before adding the Numbuzin No.3 Skin Softening Serum to your skincare regimen, ensure you are not allergic to it or its ingredients. You should also consult your doctor if you are pregnant, breastfeeding, or have any medical conditions or medications that may interact with the Numbuzin No 3 Serum. Always do a patch test before applying the Numbuzin No.3 Skin Softening Serum on your skin to avoid adverse reactions.
I am not a dermatologist or licensed aesthetician, but I have sufficient experience and knowledge I gained by testing multiple products and self-exploration. Unsure? Best to consult your dermatologist.
Happy shopping, and don't forget the sunscreen! Here's to great skin in 2023!
Show Me Proof