Did you know our magazine has ranked the Pyunkang Yul Low pH Pore Deep Cleansing Foam as one of the best Korean water-based cleansers in 2023? Pretty cool, right? I'm a fan of low-pH cleansers, so I'm excited to try this Pyunkang Yul cleanser.
Pyunkang Yul Low pH Pore Deep Cleansing Foam Review, at a Glance:
Where to Buy the Pyunkang Yul Low pH Pore Deep Cleansing Foam?
This cleanser was not gifted; I bought it with my own money. You can purchase the full size from StyleKorean*, Amazon*, YesStyle*, and Pyunkang Yul US.
The Pyunkang Yul Brand
Launched in March 2016 by the renowned Pyunkang Korean Medicine Hospital, a hospital known for treating atopic skin disorders, Pyunkang Yul believes healthy skin is attained by maintaining its oil and moisture balance. The brand also avoids unnecessary chemical substances in its products. Pyunkang Yul is a clean brand that only uses natural, gentle ingredients on the skin.
I have heard a lot of nice things about Pyunkang Yul, and as a matter of fact, I have already enjoyed their shampoo.
This cleansing foam removes dirt, oil, and makeup from the skin. Its low pH (around 5) leaves the skin balanced and hydrated after every wash. It claims to exfoliate the skin for a smooth and soft touch while protecting irritated, sensitive skin with a blend of soothing extracts from Centella Asiatica and Tea Tree.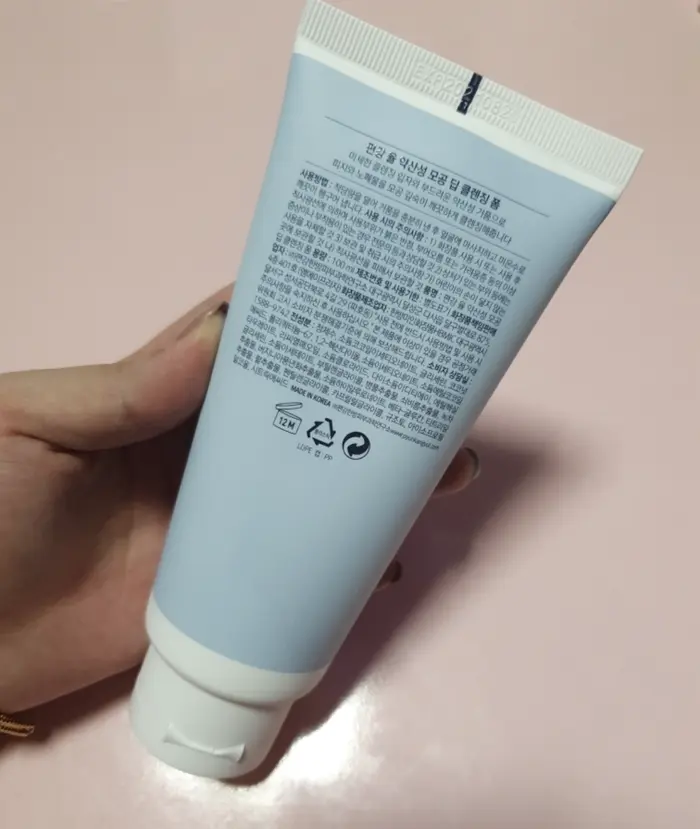 Pyunkang Yul Low pH Pore Deep Cleansing Foam Claims
Soft, low pH foam help clean face without worrying about irritation.
Keep your skin balanced with a low pH formula that's similar to healthy skin.
Fine-grained Diatomite that is smaller than skin pores clears all wastes.
Witch-Hazel extracts take care of pores and comfort skin.

Pyunkang Yul 
Pyunkang Yul Low pH Pore Deep Cleansing Foam Ingredients
Pyunkang Yul Low pH Pore Deep Cleansing Foam Ingredients List (last check 2023)
Water, Sodium Cocoyl Isethionate, Glycerin, Coconut Acid, Polyquaternium-67, 1,2-Hexanediol, Sodium Isethionate, Sodium Methyl Cocoyl Taurate, Litsea Cubeba Fruit Oil, Sodium Chloride, Disodium EDTA, Ethylhexylglycerin, Sodium Acetate, Butylene Glycol, Centella Asiatica Extract, Portulaca Oleracea Extract, Camellia Sinensis Leaf Extract, Hamamelis Virginiana (Witch Hazel) Extract, Sodium Hyaluronate, Beta-Glucan, Melaleuca Alternifolia (Tea Tree) Leaf Extract, Phaseolus Angularis Seed Extract, Pentylene Glycol, Caprylyl Glycol, Diatomaceous Earth, Isopropyl Alcohol, Citric Acid.
Ingredients referred from the Pyunkang Yul official website.
Surfactant Herbs Humectant/Moisturizing Possible irritant Essential Oil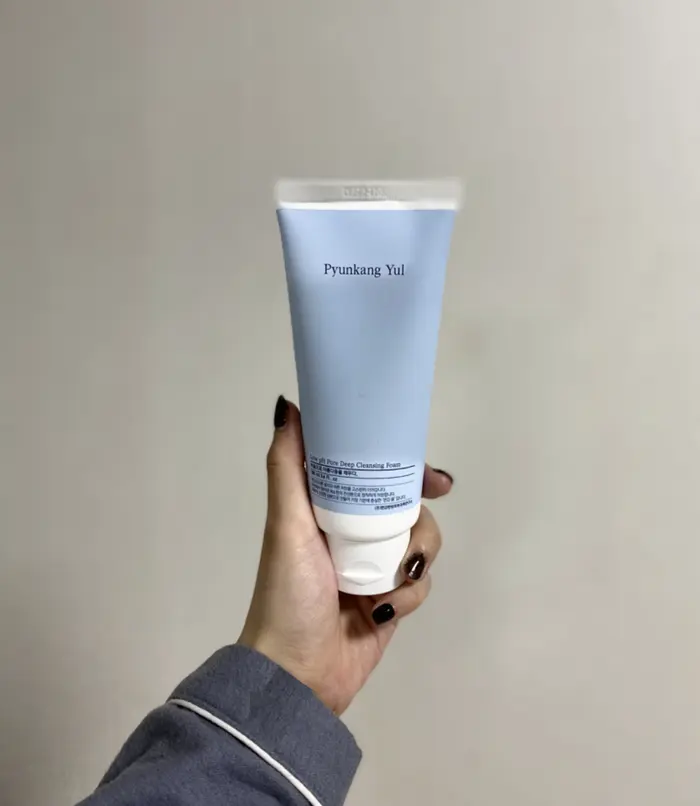 Key Ingredients
Glycerin
Glycerin is a very effective humectant, used in many moisturizers to increase skin hydration. It occurs naturally in your skin as part of its home-grown moisturizing system, the natural moisturizing factor (NMF).
Like other humectants, it works by sitting in the top layers of your skin and attracting water from the air and the deeper layers, leaving your skin surface plump and hydrated, even when the weather is arid. This ingredient softens the skin so other hydrating ingredients can more easily penetrate the skin.
Glycerin also keeps the skin's lipids flexible, strengthening your skin barrier.
Sulfates & Surfactants
Sodium Cocoyl Isethionate
Sodium Cocoyl Isethionate, the first surfactant in this product, is less irritating since it is derived from coconut and is rich in fatty acids. However, you may want to know if you have any coconut oil sensitivities.
Sodium Methyl Cocoyl Taurate
Sodium Methyl Cocoyl Taurate is a mild surfactant derived from coconut. It contains fatty acids and is also known as a foaming agent.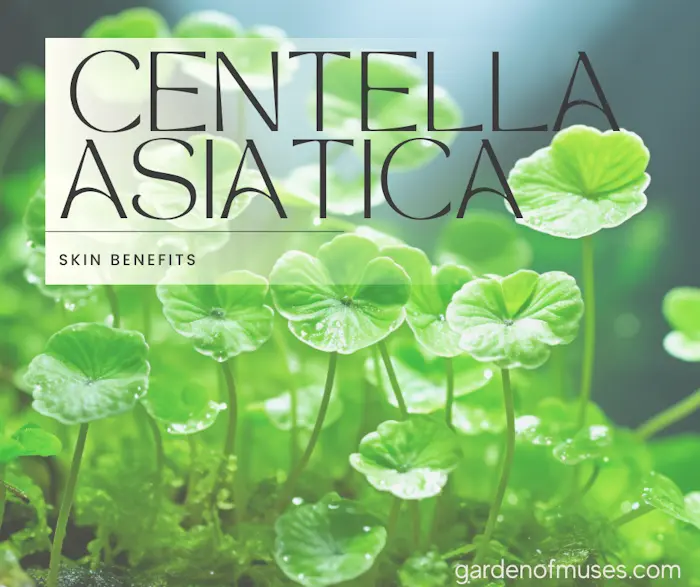 Centella Asiatica Extract
Centella Asiatica (Gotu Kola) Extract is one of the most popular ingredients in Korean skincare products due to its powerful antioxidant, antimicrobial and anti-inflammatory properties. It's a fantastic ingredient for soothing red and inflamed skin.
Centella Asiatica is a cute little plant with pretty little fan-shaped leaves. Centella Asiatica is the scientific name of the medicinal plant commonly known as gotu kola, tiger grass, or Indian pennywort. It's a perennial herb with small fan-shaped leaves that grows in tropical and subtropical regions, including Asia, India, equatorial Africa, and Central America.
Centella contains many active compounds. However, researchers believe that saponins Asiaticoside, Madecassoside, Asiatic acid, and Madecassic acid are responsible for this plant's broad therapeutic actions.
Centella Asiatica has strong antioxidant properties due to the above compounds, and it's also a rich source of amino acids, flavonoids, phytosterols, and fatty acids.
Centella Asiatica is a plant powerhouse when it comes to skincare – it does have many, many benefits for the skin.
Portulaca Oleracea
Portulaca Oleracea is a beautiful source of antioxidants and fatty acids. It has also been found to reduce inflammation and improve the skin's protective barrier.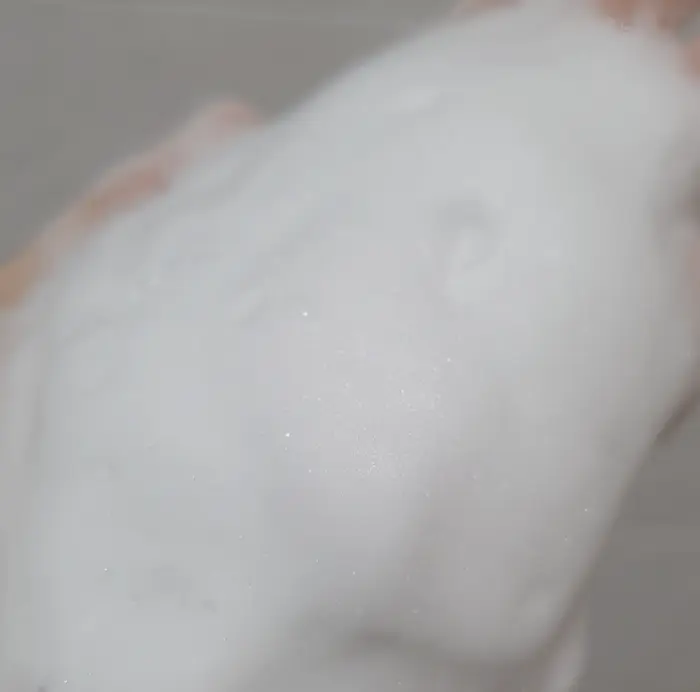 Witch Hazel Extract
Witch hazel is an astringent rich in antioxidants that reduce inflammation and decreases oil in the skin, which is great for acne-prone skin. Witch Hazel helps minimize the appearance of pores.
Tea Tree Leaf Extract (10,000ppm)
Aside from calming skin inflammations, Tea Tree also balances the oil-moisture level of the skin;
Citric Acid
Citric Acid exfoliates and softens skin texture.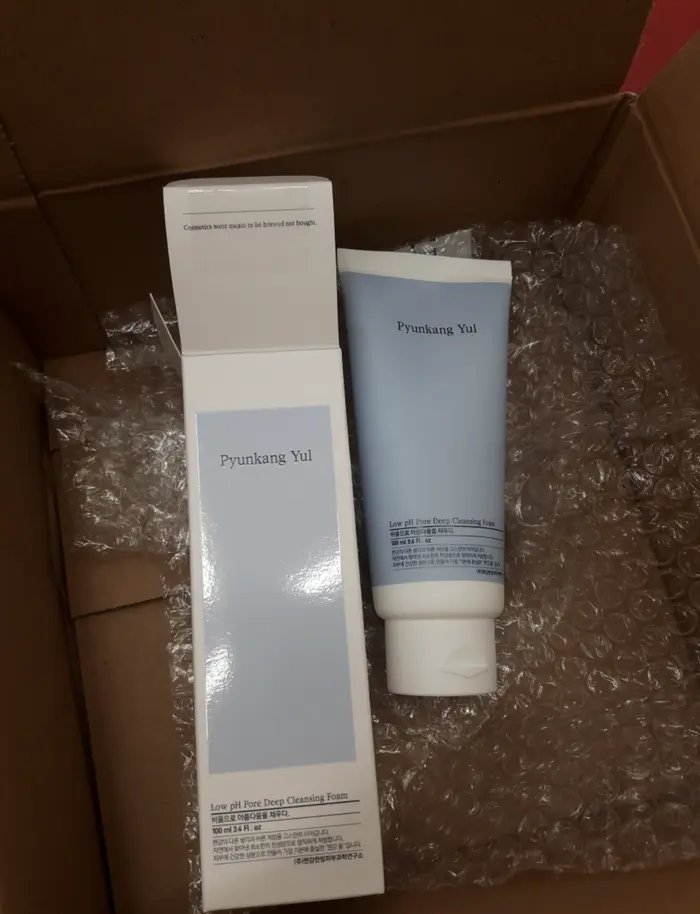 Packaging
The Pyunkang Yul Low pH Pore Deep Cleansing Foam comes in a white and blue plastic squeeze tube. The product comes in a 3.3 fl. oz. / 100 ml tube or a 1.3 fl. oz. / 40 ml tube; I got the large one.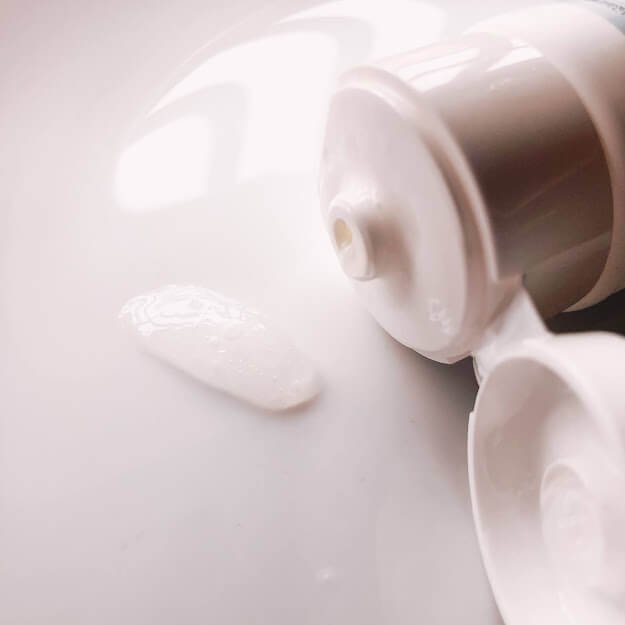 Scent
I have a high tolerance for fragrance, but this one puts me off. However, I learned to ignore its powerful tea tree scent as I use it every day.
Texture
The Pyunkang Yul Low pH Pore Deep Cleansing Foam comes out as a cream but foams-up right away when lathered.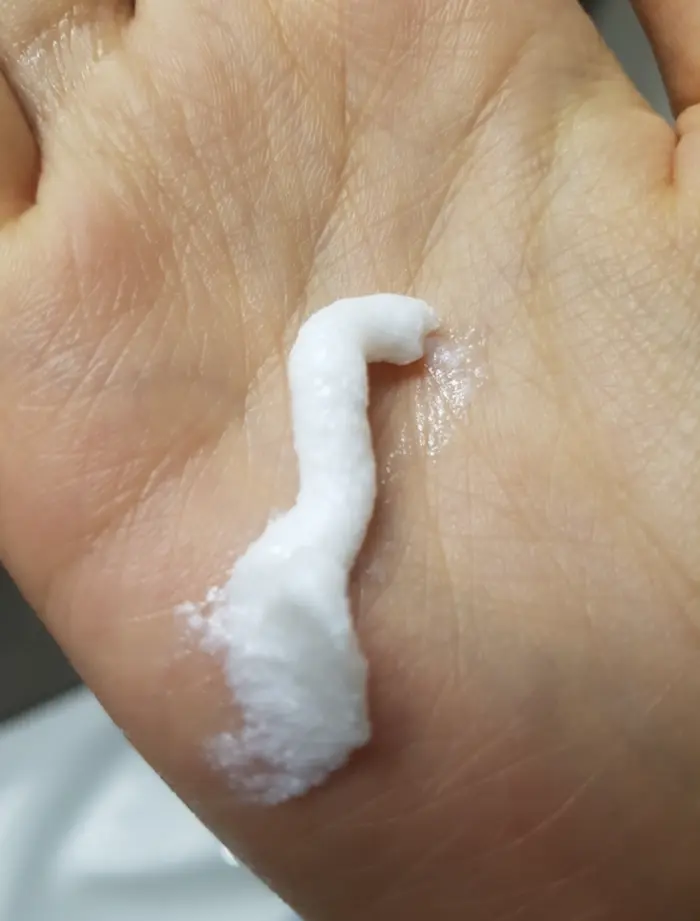 My Pyunkang Yul Low pH Pore Deep Cleansing Foam Review
Pyunkang Yul Low pH Pore Deep Cleansing Foam is so gentle. I can slather this on my skin when it's in almost any condition, and it's okay. The only exception is if my skin is so battered due to acids and my eczema that my moisture barrier is compromised–at that point, my skin will sting a bit. In that condition, even tears would sting my skin. It only happens occasionally, which means that the cleanser is a good litmus test for determining the health of my skin that day. If I can't take this cleanser without complaining, my moisture barrier is compromised, my skin is over-exfoliated, and I need to scale back on my actives.
What I appreciate about the Pyunkang Yul Low PH Pore Deep Cleansing Foam is that my skin seems calmer when I use it consistently. Blemishes decide to be the good versions of themselves and disappear quickly. It makes sense: low pH discourages acne bacteria growth, and a lack of irritation from hater surfactants could mean less blemish-provoking irritation. In any case, I'm not taking any chances–I'm about to buy another bottle to keep my good[-for-me] skin streak alive.
I feel like the makeup removal rhetoric is overdone–this isn't a genuinely excellent makeup remover for me, but it is a lovely water-soluble cleanser for my skin. I use a ton of makeup and have combo skin, so an oil cleanser is perfect for slicing through the nasty and clearing my pores. Pyunkang Yul Low pH Pore Deep Cleansing Foam didn't stand a chance against my favorite cleansing oil.
I also like the ingredients because they aren't harsh on my sensitive skin although it foams pretty nicely, and it does its job cleansing well. I also appreciate it doesn't sting my eyes.
It foams pretty nicely, and it does its job cleansing well and removing makeup like my nonwaterproof mascara.
You only need a small amount for your face, so the 3.3 fl. oz. / 100ml package will last you a few months, which is always good.
Low-pH cleansers are not just for removing dirt and sebum, but they also protect the skin's acid mantle. According to studies, the ideal pH in facial cleansers should be around 5.5 to 6. Personally, anything seven and higher is a no-go for me.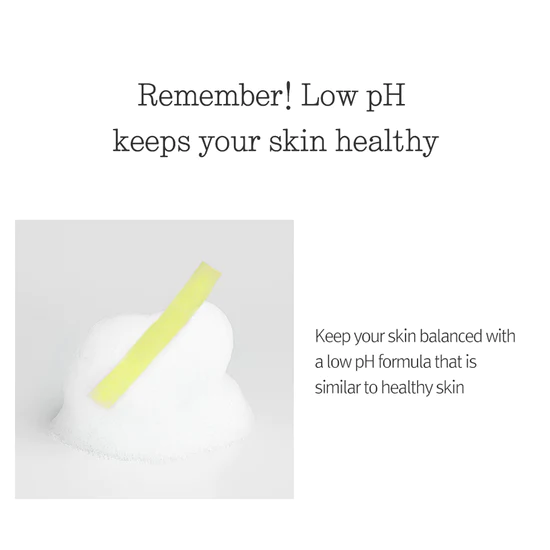 How I use the Pyunkang Yul Low pH Pore Deep Cleansing Foam
I use an oil cleanser for makeup removal as part of my double-cleanse ritual;
While my face is still damp;
I squeeze a small amount of cleansing foam on the palm and lather it;
I gently wash my face;
Rinse thoroughly after;
Follow with my favorite toner and the rest of my skincare routine.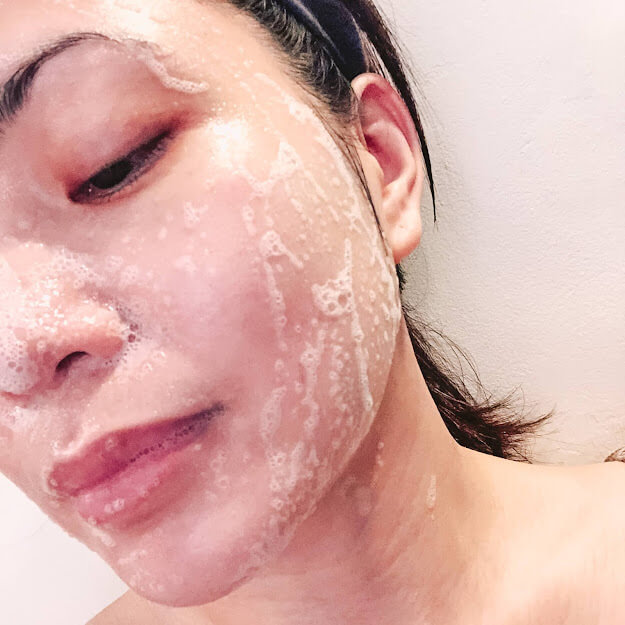 I use this as my morning cleanser. It is appropriate for those who double-cleanse as a second cleanser after a cleansing oil.
Pros
It dried out the pimples – my skin's reaction to the previous cleanser I'd used. Thank you so much!
It cleanses my skin thoroughly;
It does not sting my eyes;
It protects my skin barrier;
It does not trigger eczema and even calms skin irritation;
My skin looks fresh and bright!
Cons
The smell is too strong;
Mildly drying
Final Thoughts
As for my verdict: there may be an unpleasant scent, but the pros outweigh the negatives. I am in awe of the results, and this cleanser will be back on my shelf!
Have you tried the Pyunkang Yul Low pH Pore Deep Cleansing Foam? How did it work for you? I would love to hear from you in the comments section below!
In a pimple crisis? Do you have a desperate need for an SOS cream? Check out our review of the Cosrx Centella Blemish Cream!
Shop for the Pyunkang Yul Low pH Pore Deep Cleansing Foam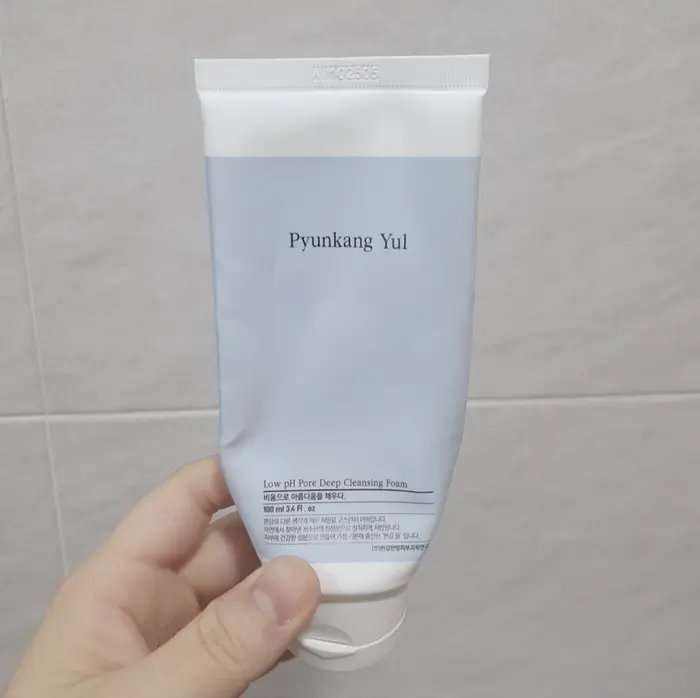 You can purchase the full size from StyleKorean*, Amazon*, YesStyle*, and Pyunkang Yul US. (*affiliate links)
As always, you do you, be kind to your skin and yourself!
Remember that every person's skin and skin type is different, so what might work for me might not work for you, and vice versa.
So before trying a new product, it pays to do a little research first. Pay special attention to ingredients that you might react to.
Doing a patch test is always a good idea. Unsure? Best to consult your dermatologist.
Happy skin experimenting!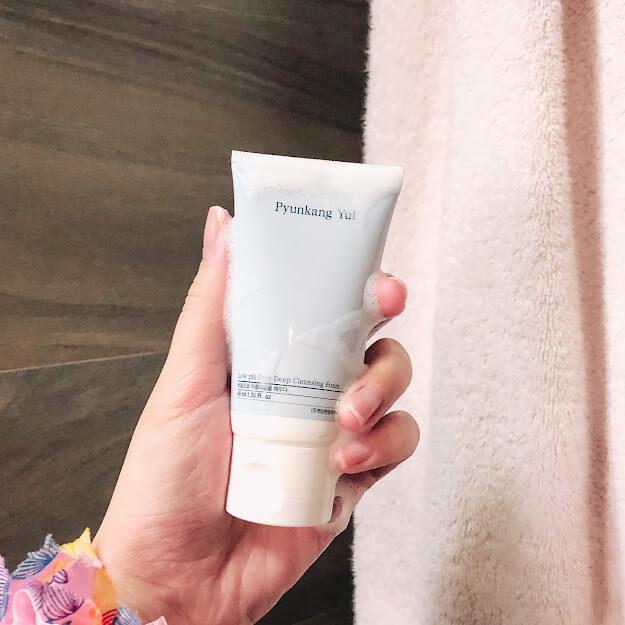 Show Me Proof