You know I'm a fan of low-pH cleansers, which is why I'm excited to try Pyunkang Yul Low pH Pore Deep Cleansing Foam.
This cleanser was not gifted; I bought it with my own money. You can purchase the full size for 12$ from StyleKorean, Amazon, YesStyle, and Pyunkang Yul US.
Pyunkang Yul Brand
Launched in March 2016 by the renowned Pyunkang Korean Medicine Hospital, a hospital known for treating atopic skin disorders, Pyunkang Yul believes healthy skin is attained by maintaining its oil and moisture balance. The brand also avoids unnecessary chemical substances in its products. Pyunkang Yul is a clean brand that only uses natural ingredients that are most gentle on the skin.
I have heard a lot of nice things about Pyunkang Yul, and as a matter of fact, I have already enjoyed their shampoo.
This cleansing foam removes dirt, oil, and makeup from the skin. Its low pH (around 5) leaves the skin balanced and hydrated after every wash. It claims to exfoliate the skin for a smooth and soft touch while protecting irritated, sensitive skin with a blend of soothing extracts from Centella Asiatica and Tea Tree.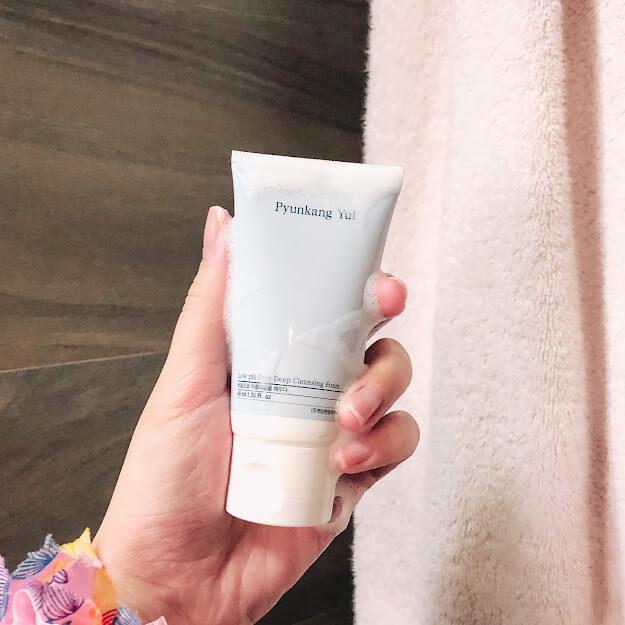 Pyunkang Yul Low PH Pore Deep Cleansing Foam Ingredients
Water, Glycerin, Sodium Cocoyl Isethionate, Sodium Methyl Cocoyl Taurate, 1,2-Hexanediol, Coco-Betaine, Potassium Cocoyl Glycinate, Sodium Chloride, Polyquaternium-67, Litsea Cubeba Fruit Oil, Disodium EDTA, Ethylhexylglycerin, Sodium Acetate, Butylene Glycol, Centella Asiatica Extract, Portulaca Oleracea Extract, Camellia Sinensis Leaf Extract, Hamamelis Virginiana (Witch Hazel) Extract, Sodium Hyaluronate, Beta-glucan, Melaleuca Alternifolia (Tea Tree) Leaf Extract, Phaseolus Angularis Seed Extract, Pentylene Glycol, Caprylyl Glycol, Diatomaceous Earth, Citric Acid.
See explained ingredients on INCIDecoder.
Key Ingredients:
Centella Asiatica Extract – this plant ingredient provides soothing benefits and accelerates skin cell regeneration;
Witch Hazel Extract – rich in antioxidants; Witch Hazel helps minimize the appearance of pores;
Tea Tree Leaf Extract (10,000ppm) – aside from calming skin inflammations, Tea Tree also balances the oil-moisture level of the skin;
Citric Acid – exfoliates and softens skin texture.
How do you use the Pyunkang Yul Low PH Pore Deep Cleansing Foam?
Wet the face;
Squeeze a small amount of cleansing foam on the palm;
Lather and gently massage the skin;
Rinse thoroughly after;
Follow with your favorite toner and the rest of your skincare routine.
I use this as my morning cleanser. It is appropriate as a second cleanser for those of you who double cleanse.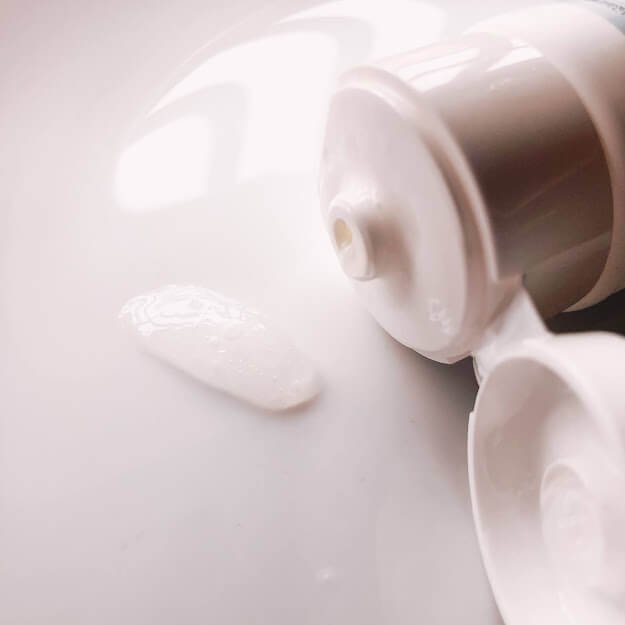 Packaging
The Pyunkang Yul Low PH Pore Deep Cleansing Foam comes in a white and blue plastic squeeze tube. The product comes in two sizes: 100 ml and 40 ml; I got the latter one.
Smell
I have a high tolerance for fragrance, but this one puts me off. However, I learned to ignore its powerful tea tree scent as I use it every day.
Texture
The cleanser itself is gel-like in texture but foams up right away when lathered.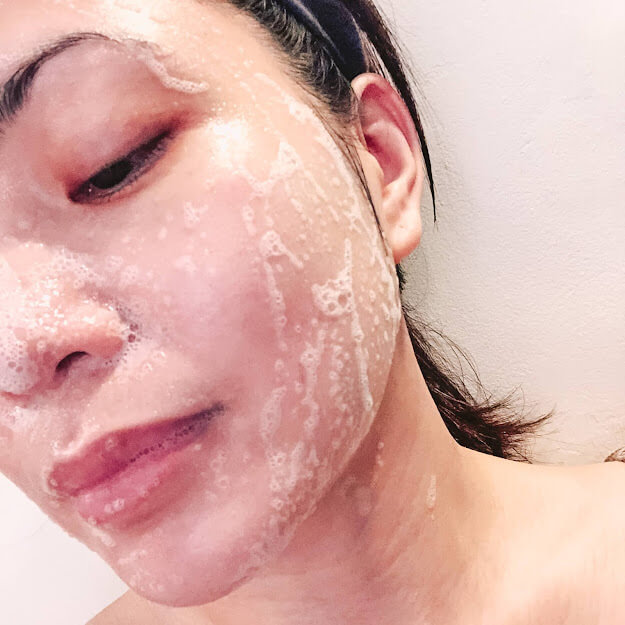 My experience
Let me share my experience with the Pyunkang Yul Low pH Pore Deep Cleansing Foam and what made me repurchase this product.
As mentioned in my previous product reviews, low-pH cleansers are not just for removing dirt and sebum, but they also protect the skin's acid mantle. According to studies, the ideal pH in facial cleansers should be around 5.5 to 6. Personally, anything seven and higher is a no-go for me.
At first, I thought that our low pH buddies don't come in foams. Pyunkang Yul Low pH Pore Deep Cleansing Foam says it's not always the case.
PROs
It dried out the pimples – my skin's reaction to the previous cleanser I'd used. Thank you so much!
It cleanses my skin thoroughly without dryness and tight feeling.
It does not trigger eczema and even calms skin irritation.
My skin looks fresh and bright!
Cons
Final thoughts
As for my verdict: there may be an unpleasant scent, but the pros outweigh the negatives. I am in awe of the results, and this cleanser will be back on my shelf in full size!
Shop for this product
You can purchase the full size for 12$ from StyleKorean, Amazon, YesStyle, and Pyunkang Yul US.
As always, you do you, be kind to your skin and yourself!
Remember that every person's skin and skin type is different, so what might work for me might not work for you, and vice versa.
So before trying a new product, it pays to do a little research first. Pay special attention to ingredients that you might react to.
Doing a patch test is always a good idea. Unsure? Best to consult your dermatologist.
Happy skin experimenting!
Affiliate disclaimer
Garden of Muses Magazine includes some affiliate links. A kind reminder that if you click on an affiliate link and make a purchase, Garden of Muses Magazine may earn a small sales commission. The price stays the same for you. You will be helping support further publishing in Garden of Muses Magazine by clicking these links.
Have you tried Pyunkang Yul Low pH Pore Deep Cleansing Foam? Did it work for you? Will you recommend it? I would love to hear from you in the comments section below!