This might sound a little weird, but cleansing is my favorite step in my skincare routine. It's just refreshing and awakening, especially when you have oily skin and live in a warm climate.
I have tried numerous cleansers, and my favorite are gel cleansers, as they are less stripping than foam cleansers. But in the rare cases where I wear makeup, I double cleanse with an oil-based cleanser, followed by a gel cleanser.
I was so upset that the Krave Beauty Matcha Hemp Hydrating Cleanser was banned in Singapore due to the presence of hemp seeds in it. I was so sad that I immediately looked for another alternative with great ingredients, better accessibility, and price. And one day, 11/11 happened, I saw Round Lab's 1-for-1 promo for this cleanser. I have not heard of anyone using this cleanser before and found no online reviews. So is this cleanser worth it?
The Round Lab Birch Juice Moisturizing Cleanser, at a glance:
Where to buy Round Lab Birch Juice Moisturizing Cleanser?
I was not paid for this review, nor did I receive it as a gift.
In the US, it's available for $15, and it comes in a 5.07 fl. oz./ 150 ml bottle.
You can shop for Round Lab Birch Juice Moisturizing Cleanser on  Amazon, Sukoshi Mart, StyleKorean, Olive Young, Jolse.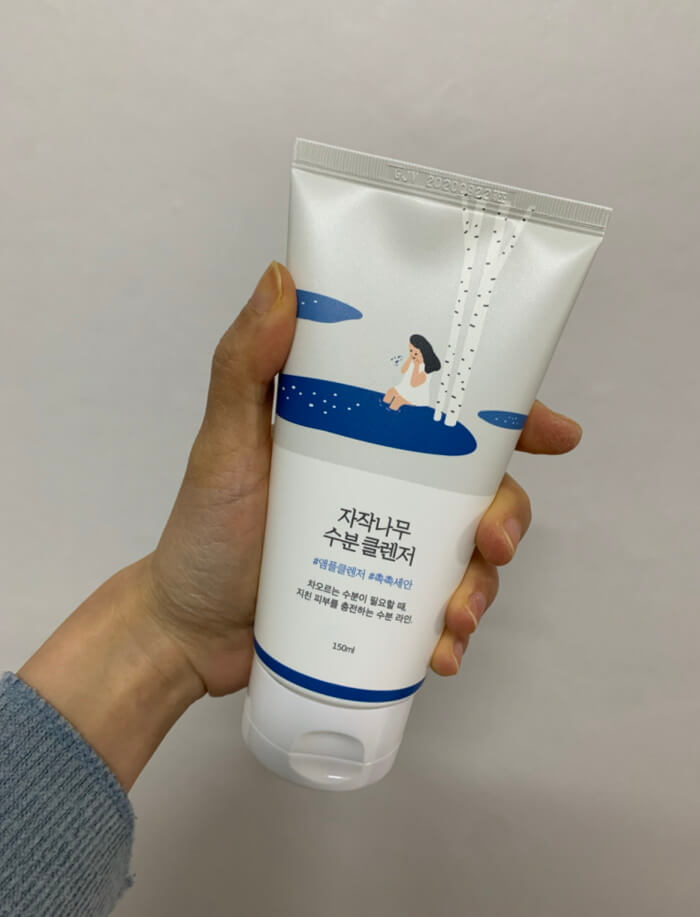 The Round Lab brand
At the end of a tiring day, Round Lab is by your side.
The Round Lab brand is a Korean skincare brand founded in 2017. Its main objective is to alleviate its customers' daily fatigue.
Their products are one of the most loved skincare products in Korea.
Round Lab Birch Juice Moisturizing Cleanser claims
This gentle, refreshing, low pH (5.0 ~ 6.0) gel cleanser has Birch Juice and Hyaluronic Acid as their superstar ingredient. This cleanser aims to gently remove dirt and oil while keeping the skin hydrated post-cleansing.
Who is this cleanser for?
For those with dry, sensitive, and combination skin problems.
I would recommend this for every skin type.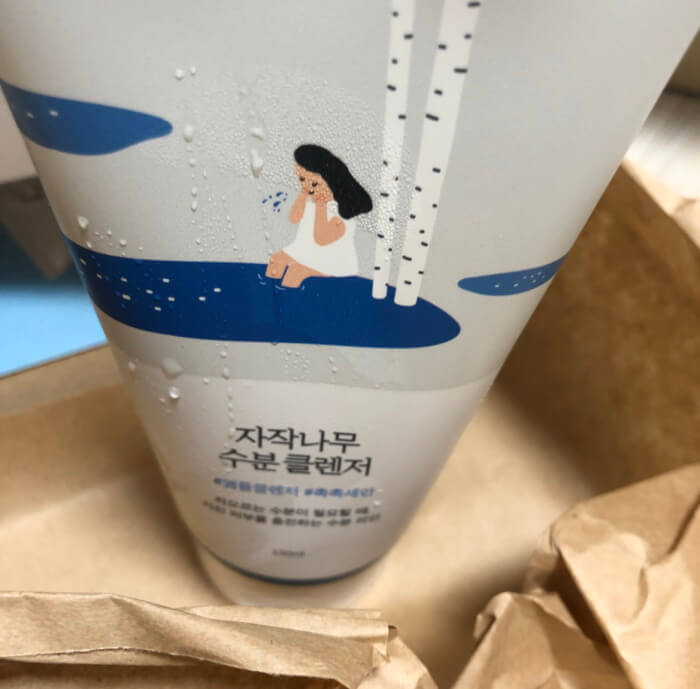 Round Lab Birch Juice Moisturizing Cleanser Ingredients
Water, Glycerin, Sodium Cocoyl Alaninate, Lauryl Hydroxysultaine, Disodium Cocoamphodiacetate, Sodium Methyl Cocoyl Taurate, Acrylate/​C10-30 Alkyl Acrylate Crosspolymer, Betula Alba Juice(10,000 Ppm), Butylene Glycol, Sodium Hyaluronate, Hyaluronic Acid, Sodium Chloride, Glyceryl Glucoside, Ascorbic Acid, 1,2-Hexanediol, Artemisia Annua Extract, Anthemis Nobilis Flower Oil, Pinus Sylvestris Leaf Oil, Quillaja Saponaria Bark Extract, Caprylyl Glycol, Coco-Glucoside, Glyceryl Caprylate, Sodium Cocoyl Isethionate, Hexylene Glycol, Citric Acid, Disodium EDTA
See explained ingredients on INCIDecoder.
Ingredients Analysis
Okay, the ingredient list is pretty interesting. But let's start with the highlighted star ingredients.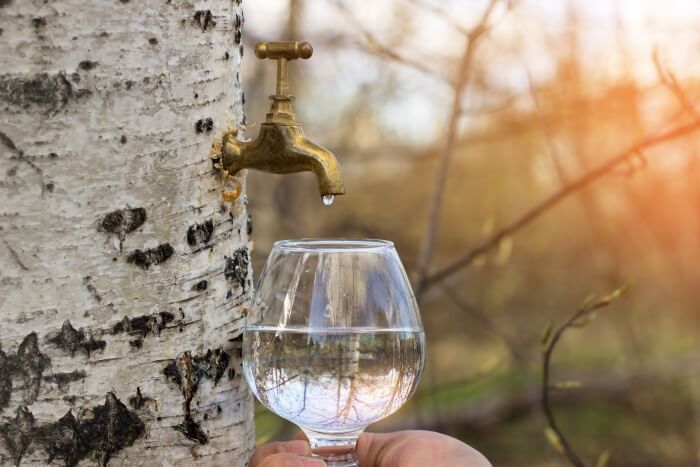 Firstly, this cleanser has 10,000ppm of Birch Juice(listed as Betula Alba Juice), a good source of trace minerals like manganese and various amino acids, making it an excellent natural hydrator for the skin. However, according to Paula's Choice, this ingredient is still pretty new in the skincare world, and more research is needed. 
This cleanser is jam-packed with great hydrating ingredients such as Glycerin, Hyaluronic Acid, and Sodium Hyaluronate.
It's not a cleanser review without discussing the surfactants, right? I am not too pro about this portion, but I don't see sodium lauryl sulfate (SLS), so I guess this contains zero harsh surfactants. 
To my surprise, this cleanser has other great skin-benefiting ingredients you typically don't expect to see in a cleanser.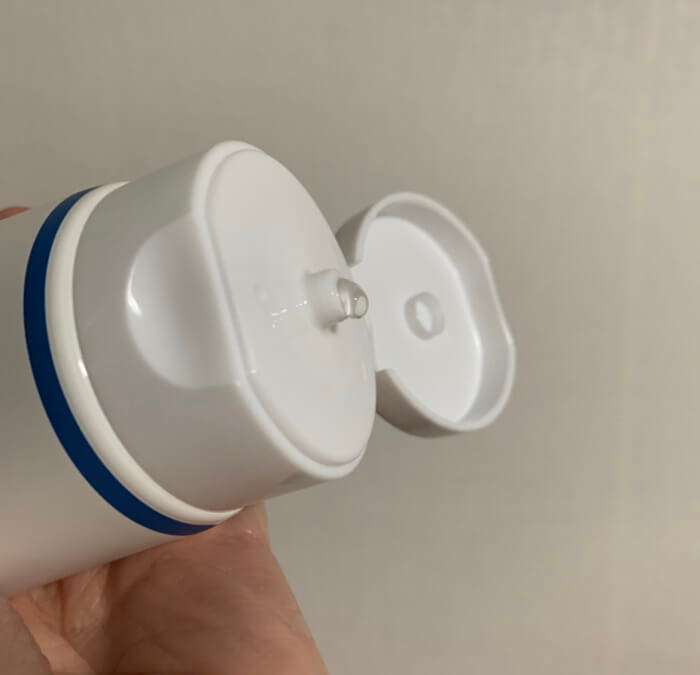 It has skin-brightening ingredients, including Ascorbic Acid (Vitamin C) and Citric Acid, as well as the super-popular Artemisia Annua Extract (Mugwort), which we all know is great for soothing irritated skin.
This cleanser has essential oils, Anthemis Nobilis Flower Oil and Pinus Sylvestris Leaf Oil, which claim to be skin soothing. However, people with sensitive skin should think twice before purchasing this cleanser. 
Ingredients not included in Round Lab Birch Juice Moisturizing Cleanser: niacinamide, parabens, alcohol.
The cleanser is vegan and cruelty-free, according to the official Malaysian Site.
Packaging
Big 150ml tube.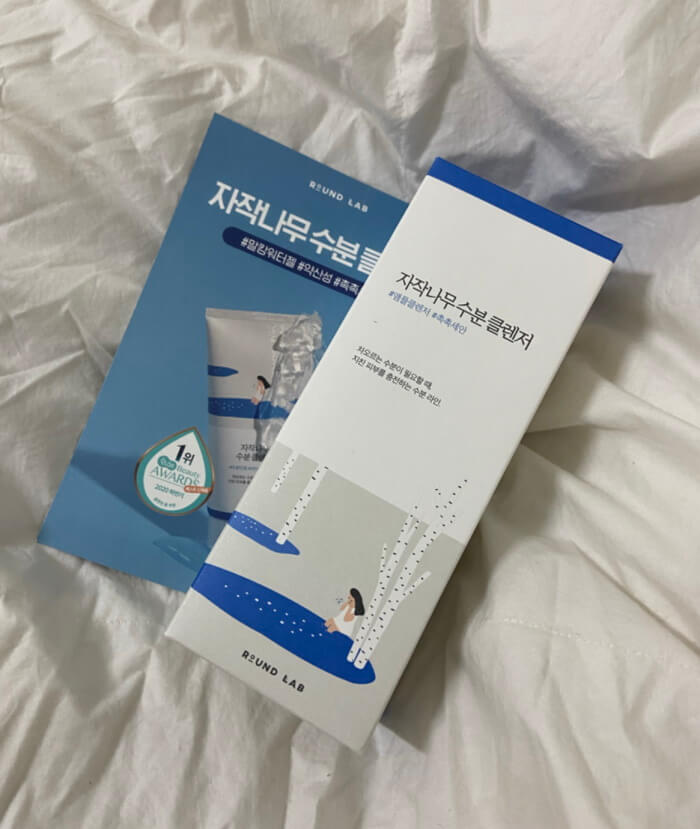 Scent
This cleanser has a scent due to the presence of essential oils, which I do not mind in the cleansing step.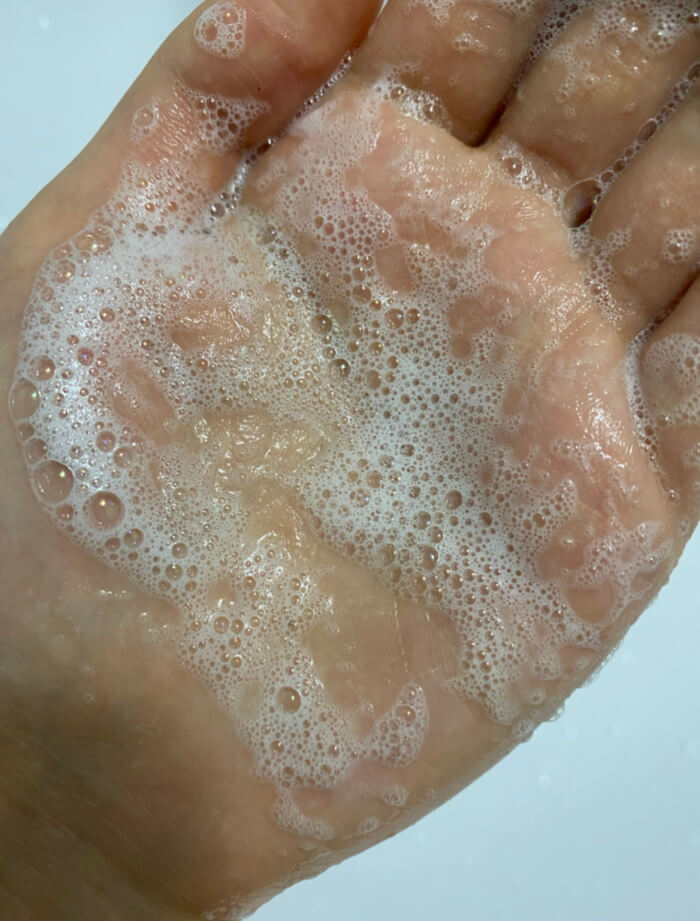 Texture
This cleanser has a thick gel texture that produces light leather. Compared to other gel cleansers I have tried, this one gives the best cleansing experience due to its ability to foam. Yet, it is still very gentle on the skin.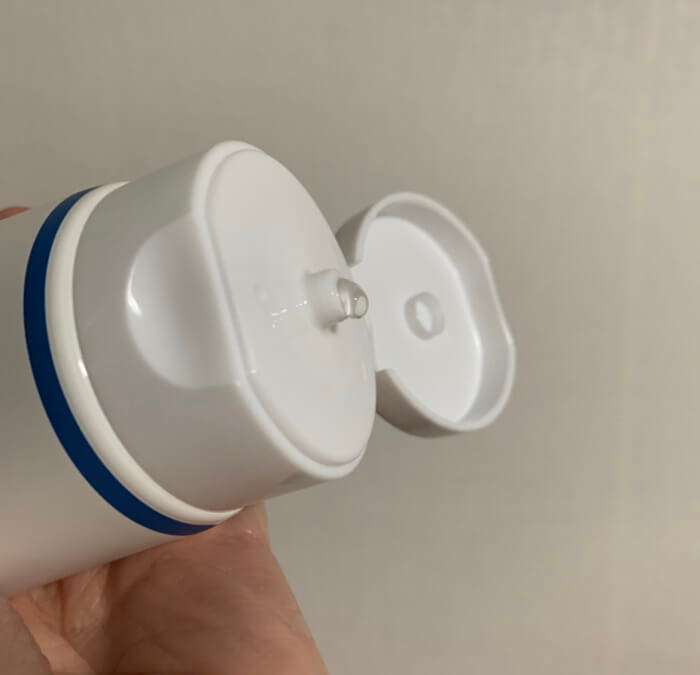 My experience with Round Lab Birch Juice Moisturizing Cleanser
It is a great gentle cleanser that performs well without stripping the skin. I've been using it for nearly two months, and I noticed that it makes my skin feel nice and somewhat hydrated after washing my face.
It cleanses well, leaving my skin soft and supple, especially when paired with the cleansing oil. Their website states that this cleanser can also remove makeup. I do not use it to remove my makeup, and I always recommend double cleansing for makeup removal.
Lastly, this gel cleanser foams up nicely, making my cleansing experience more pleasant.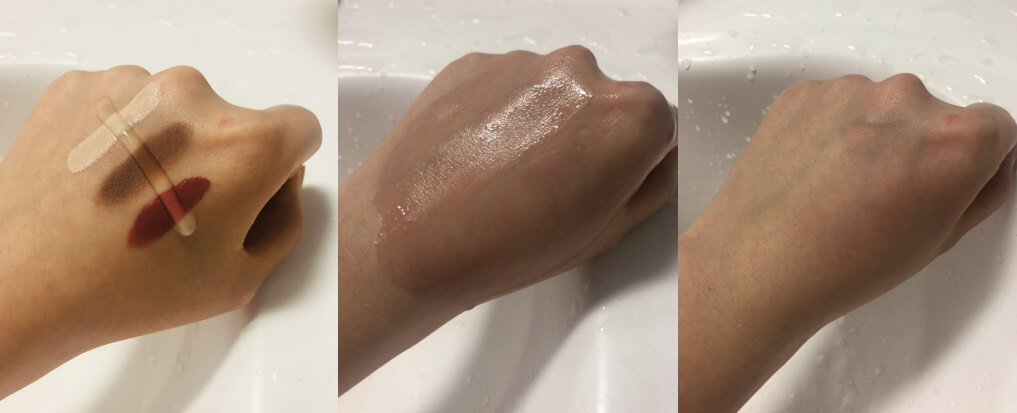 How to use/apply Round Lab Birch Juice Moisturizing Cleanser directions/instructions?
Oil cleanse
Dispense a small amount of the Round Lab gel on the fingers and gently rub the face
Splash lukewarm water
Hydrating toner and the rest of your routine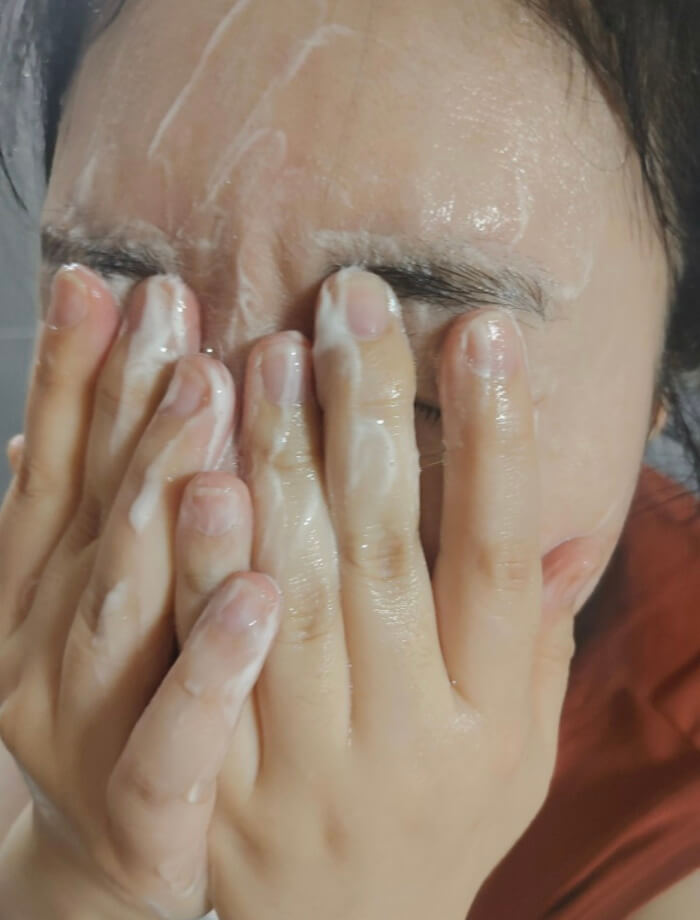 Pros
cleanses well
nonstripping
sweet smell
Cons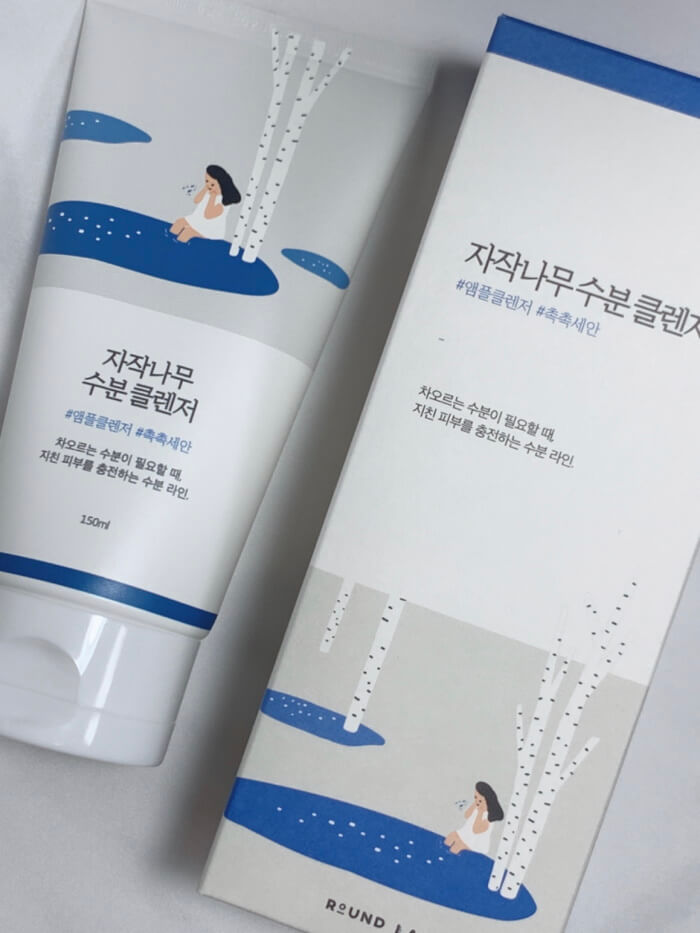 Overall
I recommend this cleanser to anyone. This is an underrated cleanser and needs more attention.
I enjoy this product and am almost certainly repurchasing it to use in my double cleansing routine.
Rating: 5/5

I like both, but they're different!
The Dokdo Cleanser is a creamy, rich cleanser that produces a lot of foam. It doesn't dry out my skin or make my skin tight, and it feels luxurious.  It leaves a moisturizing finish and has no scent.
The Birch Juice Cleanser is a fresh gel cleanser that produces a lighter lather. It's gentle and hydrating and rinses off cleanly with no residue. It has a chamomile scent which I don't find irritating or overpowering. I prefer the texture and feel of this one.
I love the Birch Juice Cleanser. I dare say that I prefer it over the Matcha Hemp Cleanser for several reasons. 
It is accessible here in Singapore, relatively more affordable, and more prominent in size. 

Adheres better to my palm. The Krave Beauty Cleanser slips easily, and I often waste lots of it. 

Non-stripping. I find the matcha too drying for me unless I use it in the shower.

Shop for Round Lab Birch Juice Moisturizing Cleanser
You can get Round Lab Birch Juice Moisturizing Cleanser at Amazon and Sukoshi Mart for $15. Other popular Asian websites: Amazon, Sukoshi Mart, StyleKorean, Olive Young, Jolse.
As always, you do you, be kind to your skin and yourself! Remember that every person's skin and skin type is different, so what might work for me might not work for you, and vice versa. So before adding a new product to your skincare routine, it pays to do a little research first.
Pay special attention to ingredients that you might react to. Doing a patch test is always a good idea. Unsure? Best to consult your dermatologist.
Happy skin experimenting, and don't forget the sunscreen!
Affiliate disclaimer
Garden of Muses Magazine includes some affiliate links. This a kind reminder that if you click on an affiliate link and make a purchase, Garden of Muses Magazine may earn a small sales commission. The price stays the same for you. You will be helping support further publishing in Garden of Muses Magazine by clicking these links. Thank you!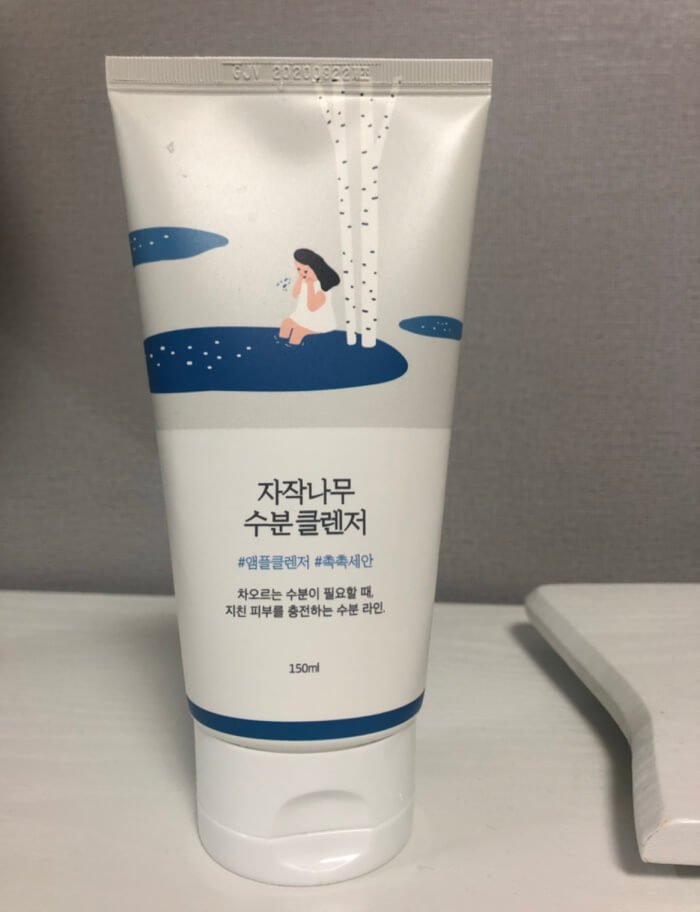 Let's get social
Have you tried Round Lab Birch Juice Moisturizing Cleanser, and did it work for you? I would love to hear from you in the comments section below!
Follow me on Instagram, Facebook, and Pinterest, where we can get a bit more personal and talk about skincare in real-time.