This might sound a little weird, but cleansing is my favorite step in my skincare routine. It's refreshing and awakening, especially when you have oily skin and live in a warm climate.
I have tried numerous cleansers, and gel cleansers are my favorite, as they are less stripping than foam cleansers. But in the rare cases where I wear makeup, I double cleanse with an oil-based cleanser, followed by a gel cleanser.
I was so upset that the Krave Beauty Matcha Hemp Hydrating Cleanser was banned in Singapore due to hemp seeds. I was so sad that I immediately looked for another alternative with great ingredients, better accessibility, and price. And one day, 11/11 happened, I saw Round Lab's 1-for-1 promo for this cleanser. I have not heard of anyone using this cleanser before and found no online reviews.
So is this cleanser worth it?
Later update: Our magazine has ranked the Round Lab Birch Juice Moisturizing Cleanser as one of the best Korean water-based cleansers in 2023. Pretty cool, right?
Where to Buy the Round Lab Birch Juice Moisturizing Cleanser?
The Round Lab Birch Juice Moisturizing Cleanser comes in a 5.07 fl. oz./ 150 ml squeeze tube and retails for $14-$20.
For all you lucky people in the US who can get Prime delivery, you can buy the cleanser from Round Lab's official store on Amazon*.
You can also shop for the Round Lab Birch Juice Moisturizing Cleanser on trusted Asian international shops, such as YesStyle*, StyleVana*, Jolse*, and StyleKorean*.
The Round Lab Brand
Clean and pure skincare derived from a land where the sea, wind and mountains meet.

Round Lab is inspired by and encapsulates ingredients from the Korean Peninsula.
It is where clean water, mountain peaks and gusty winds meet.
A land gifted with natural resources and ingredients with powerful vitality that breathes vibrancy and purity into skin.

South Korea holds the lead in k-beauty innovation, with advanced technology and research. We proudly want to introduce the wonders of the Korean Peninsula and its sacred ingredients, for you to see for yourself, what it is like to maximize glowy skin.

roundlab.com
The Round Lab brand is a Korean skincare brand founded in 2017. Its main objective is to alleviate its customers' daily fatigue. Their products are one of the most loved skincare products in Korea.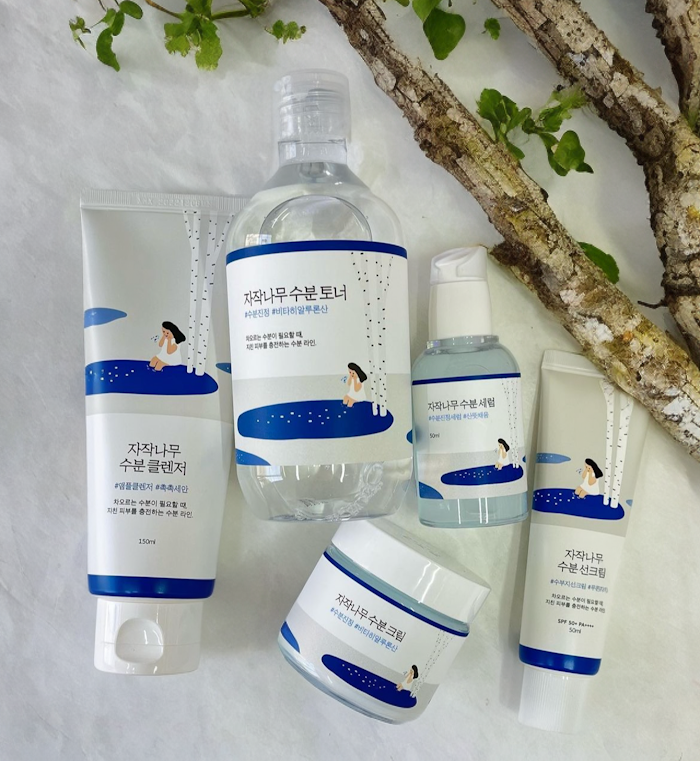 Round Lab Birch Juice Moisturizing Cleanser Claims
A slightly acidic cleanser (pH 5.0 – 6.0) cleanses and prevents overdrying and helps skin maintain a healthy moisture balance.

Naturally derived coconut extract removes grime and controls sebum without stripping skin dry.

Vita Hyaluronic Acid and NMF (natural moisturizing factor) form a defensive moisture barrier to keep hydration in.


roundlab.com
Who Is the Round Lab Birch Juice Moisturizing Cleanser For?
For those with dry, sensitive, and combination skin problems.
I would recommend this for every skin type.
Round Lab Birch Juice Moisturizing Cleanser Ingredients
Ingredients Analysis
Okay, the ingredient list is pretty interesting. But let's start with the highlighted star ingredients.
Glycerin
Guide on Best Humectants in Skincare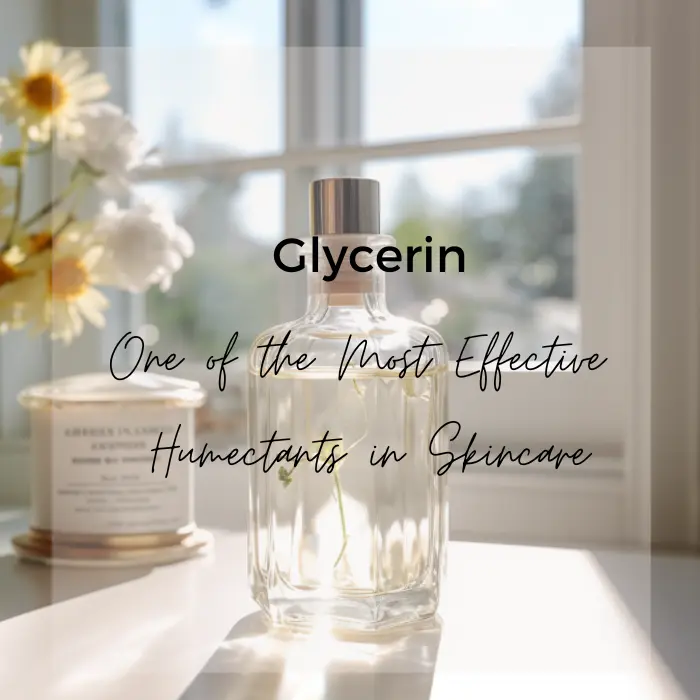 Glycerin is a very effective humectant, used in many moisturizers to increase skin hydration. It occurs naturally in your skin as part of its home-grown moisturizing system, the natural moisturizing factor (NMF).
Like other humectants, it works by sitting in the top layers of your skin and attracting water from the air and the deeper layers, leaving your skin surface plump and hydrated, even when the weather is arid. This ingredient softens the skin so other hydrating ingredients can more easily penetrate the skin.
Glycerin also keeps the skin's lipids flexible, strengthening your skin barrier.
Birch Juice
The Round Lab Birch Juice Moisturizing Cleanser has 10,000 ppm (meaning 10%) Birch Juice listed as Betula Alba Juice.
The Birch Tree has been called "the queen of the forest" due to its romantic images of unspoiled mountain streams and wintry nights. Its white bark, which can be preserved for over a thousand years, sheds into more than ten thinner layers that used to be repurposed as "paper" in the old ages. Its roots, sap, and even the mushrooms living off these trees were commonly used for medical purposes.
In the spring, before the leaves have sprouted, Birch sap is harvested with a small hole, bleeding its "white sap" with a slightly sweet flavor. Birch sap is mostly consumed orally, thanks to its boosting, remineralizing, and anti-oxidant effects. It helps cure kidney, liver, and skin diseases such as eczema and psoriasis.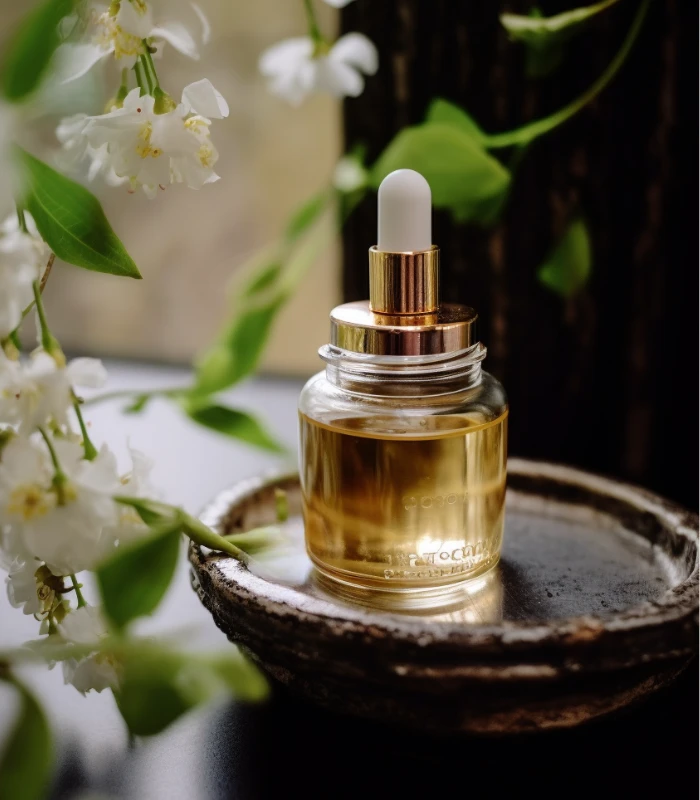 As for the skin, birch sap is known for its anti-oxidant and anti-aging benefits. It also stimulates cell renewal and protects the skin from stress, inflammation, UV rays, pollution, etc. It is also a good source of trace minerals like manganese and various amino acids, making it an excellent natural hydrator for the skin.
In short, it is a gem of nature that is probably an underrated ingredient. However, this ingredient is still pretty new in the skincare world, and more research is needed.
Sulfates & Surfactants
You can't write a Round Lab Birch Juice Moisturizing Cleanser review without discussing the surfactants, right? I am not too pro about this portion, but I don't see sodium lauryl sulfate (SLS), so I guess this contains zero harsh surfactants.
Sodium Methyl Cocoyl Taurate
Sodium Methyl Cocoyl Taurate is a mild surfactant derived from coconut. It contains fatty acids and is also known as a foaming agent.
Sodium Cocoyl Isethionate
Sodium Cocoyl Isethionate is less irritating since it is derived from coconut and is rich in fatty acids. However, you may want to know if you have any coconut oil sensitivities.
To my surprise, this cleanser has other great skin-benefiting ingredients you typically don't expect to see in a cleanser.
It has excellent hydrating ingredients such as Hyaluronic Acid and Sodium Hyaluronate, skin-brightening ingredients, including Ascorbic Acid (Vitamin C) and Citric Acid well as the super-popular Artemisia Annua Extract (Mugwort), which we all know is great for soothing irritated skin.
Round Lab Birch Juice Moisturizing Cleanser has essential oils: Anthemis Nobilis Flower Oil and Pinus Sylvestris Leaf Oil, which claim to be skin soothing. However, people with sensitive skin should think twice before purchasing this cleanser.
Ingredients not included in Round Lab Birch Juice Moisturizing Cleanser: parabens, alcohol.
The cleanser is vegan and cruelty-free.
Packaging
Round Lab Birch Juice Moisturizing Cleanser comes in a 5.07 fl. oz / 150ml silicone squeeze tube. The tube does feel durable; it is not difficult to dispense the product, and I like their design. However, my personal preference is always pump packaging for cleansers. I feel like I am playing Hot Potato whenever I use squeeze tube cleansers in my double cleansing routine.
Scent
Round Lab Birch Juice Moisturizing Cleanser has an herbal scent due to essential oils, which I do not mind in the cleansing step. The manufacturer claims it smells like Chamomile, Gujujusa Tree Leaf oil, and mugwort.
Texture
The Round Lab Birch Juice Moisturizing Cleanser has a thick gel texture that produces light leather. Compared to other gel cleansers I have tried, this one gives the best cleansing experience due to its ability to foam. Yet, it is still very gentle on the skin.
My Experience with the Round Lab Birch Juice Moisturizing Cleanser
It is a great gentle cleanser that performs well without stripping the skin. I've been using it for nearly two months, and I noticed it makes my skin feel nice and somewhat hydrated after washing my face.
Round Lab Birch Juice Moisturizing Cleanser cleanses well, leaving my skin soft and supple, especially with the cleansing oil.
Their website states that this cleanser can also remove makeup. I was surprised by how effective this cleanser was at removing waterproof makeup. This cleanser can stand on its own if you are a minimal makeup user and your skin is not sweaty or highly oily. Still, I don't usually use it to remove my makeup, and I always recommend double cleansing for makeup removal.
Lastly, this Round Lab gel cleanser foams up nicely, making my cleansing experience more pleasant.
How to Use the Round Lab Birch Juice Cleanser?
I start with an oil cleanse as part of my double-cleanse ritual;
Dispense a small amount of the Round Lab gel on the fingers and gently rub the face;
Splash lukewarm water;
Hydrating toner and the rest of your routine.
Pros
cleanses well
nonstripping
sweet smell
Cons
Overall
I recommend this cleanser to anyone. This is an underrated cleanser and needs more attention.
I enjoy this product and am almost certainly repurchasing it to use in my double cleansing routine.
Rating: 5/5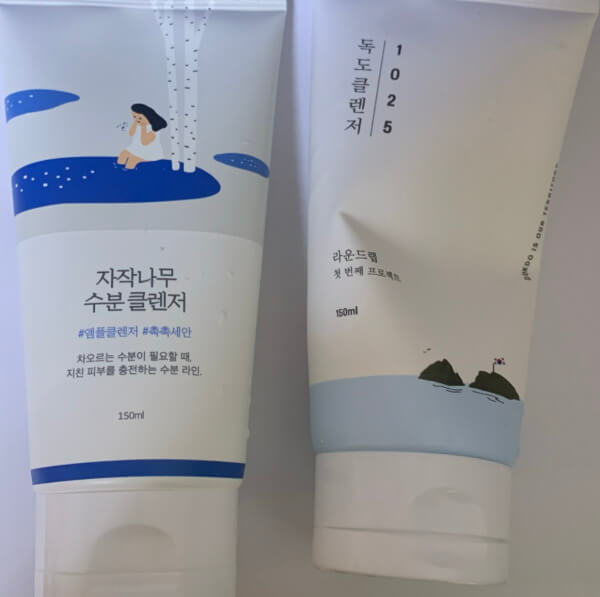 I like both, but they're different!
The Dokdo Cleanser is a creamy, rich cleanser that produces a lot of foam. It doesn't dry out my skin or make my skin tight, and it feels luxurious. It leaves a moisturizing finish and has no scent.
The Birch Juice Cleanser is a fresh gel cleanser that produces a lighter lather. It's gentle and hydrating and rinses off cleanly with no residue.
It has a chamomile scent, which I don't find irritating or overpowering. I prefer the texture and feel of this one.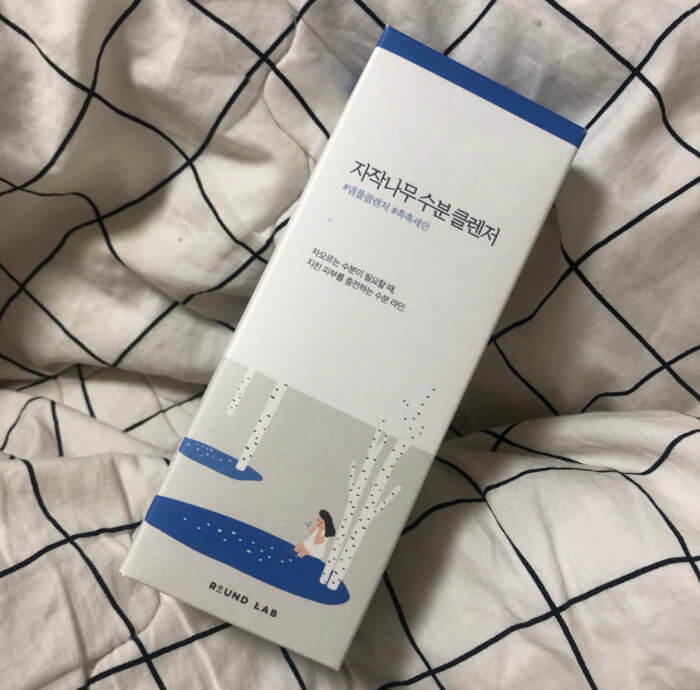 I love the Birch Juice Cleanser. I dare say that I prefer it over the Matcha Hemp Cleanser for several reasons.
It is accessible here in Singapore, relatively more affordable, and more prominent in size.

Adheres better to my palm. The Krave Beauty Cleanser slips easily, and I often waste lots of it.

Non-stripping. I find the matcha too drying for me unless I use it in the shower.
Shop for Round Lab Birch Juice Moisturizing Cleanser
You can get Round Lab Birch Juice Moisturizing Cleanser at Amazon*. Other popular Asian websites are YesStyle*, StyleVana*, Jolse*, and StyleKorean*.
Lastly, I was not paid for this review or received it as a gift.
As always, you do you; be kind to your skin and yourself! Remember that every person's skin and skin type is different, so what might work for me might not work for you, and vice versa. So, before adding a new product to your skincare routine, it pays to do a little research first.
Before adding the Round Lab Birch Juice Moisturizing Cleanser to your skincare regimen, ensure you are not allergic to it or its ingredients. You should also consult your doctor if you are pregnant, breastfeeding, or have any medical conditions or medications that may interact with the Round Lab Birch Juice Moisturizing Cleanser. Always do a patch test before applying the Round Lab Birch Juice Moisturizing Cleanser on your skin to avoid adverse reactions.
I am not a dermatologist or licensed aesthetician, but I have sufficient experience and knowledge I gained by testing multiple products and self-exploration. Unsure? Best to consult your dermatologist.
Show Me Proof