I'm only about 547 years later than everyone jumping on this COSRX AHA/BHA Clarifying Treatment Toner bandwagon, but that's okay. Better late than never and all that jazz, right? I only recently discovered this toner by browsing Youtube videos about skincare.
COSRX AHA/BHA Clarifying Treatment Toner is a toner with hydrating, refreshing, and pH-balancing properties. It won me over, and I immediately ordered mine from Amazon.
Where to Buy the COSRX AHA/BHA Clarifying Treatment Toner?
It comes in a 5.07 fl. oz. bottle, but the price varies considerably between $10 and $21. It is reasonable, so I recommend checking the links below.
In the US, you can find it at Amazon*.
Or you can shop for trusted Korean sites: YesStyle*, StyleKorean*, StyleVana*, and the official COSRX website.
The COSRX Brand
COSRX is one of the first brands to come to mind regarding affordable K-Beauty. CosRx is a South Korean beauty brand founded in 2013. The brand takes its name from the word "cosmetics" and the symbol "RX" (denoting "prescription") to affirm its commitment to creating practical, affordable, and skin-friendly products. Cosrx uses ten years of experience to deliver functional, ingredient-rich cosmetics continuously.
COSRX is known for its short ingredient lists, which feature high-quality and effective extracts and compounds that help trouble-prone, dry, dehydrated, aging, and sensitive skin.
The brand is affordable, and a significant amount of science backs up many of its products. The company prides itself in creating effective products that use minimum ingredients to treat specific skin concerns.
What I love about COSRX is that it is a bit of East meets West in terms of its approach to skincare. For me, the brand itself is relatively easy to navigate in terms of finding products for specific skin concerns and using tried and true key ingredients that many of us will be familiar with, such as acids, honey, and hyaluronic acid, to target these concerns.
However, CCOSRX is also not afraid to incorporate truly Korean ingredients into their range, using snail mucin or yeast ferment. COSRX is a fantastic alternative because its products are simple and easy to understand, and it is easy to build a routine with its current offering without being too complicated. A fantastic yet effective routine based on a cleanser, toner, treatment, and moisturizer can be easily obtained using the CosRx products. In terms of key active ingredients, CosRx is also a little ahead of the curve, with recent launches taking advantage of Polyhydroxy acids (PHAs), which are less irritating than traditional AHAs and BHA. For someone who is starting to understand key ingredients and wants to build their skincare routine, CosRx is a fantastic starting point and is now relatively easy to find.
COSRX AHA/BHA Clarifying Treatment Toner Claims
This treatment toner boasts our fave power hitters and other natural ingredients to help exfoliate and purify the skin.
The AHA/BHA Clarifying Treatment Toner is made to hydrate and rejuvenate the skin while preventing whiteheads, blackheads, and blemishes for the perfect flawless skin you deserve.
Who Is This AHA/BHA Toner For?
As often with COSRX, this treatment toner is suitable for all skin types (without alcohol, perfumes, parabens, artificial colors, or phthalates) and recommended for acne-prone skin with imperfections. 
When considering chemical exfoliants, you must know what skin type you have. This toner has mild ingredients, but you can never be too safe regarding your skin! If you have sensitive skin, you should test it out on a small patch of skin before committing to adding it to your regime.
COSRX AHA/BHA Clarifying Treatment Toner Ingredients
Ingredients Analysis
As with almost all skin care products from the COSRX brand, the ingredients list is minimalist.
AHAs and BHA
AHAs and BHA (Alpha Hydroxy Acid and Beta Hydroxy Acid) are chemical exfoliants that can dissolve and shed off a layer of dead skin and leave you with brighter and more revitalized skin. They work just like physical exfoliants but without the risk of scratching your skin.
If you already have sensitized skin, I advise you not to use this product daily and remember to apply sunscreen!
AHAs are found throughout nature in sugarcane (glycolic acid), sour milk (lactic acid), fermented grapes (tartaric acid), bitter almonds (mandelic), and fruits (citric acid and malic acid).
Learn more about it in our guide on AHA vs. BHA for Acne.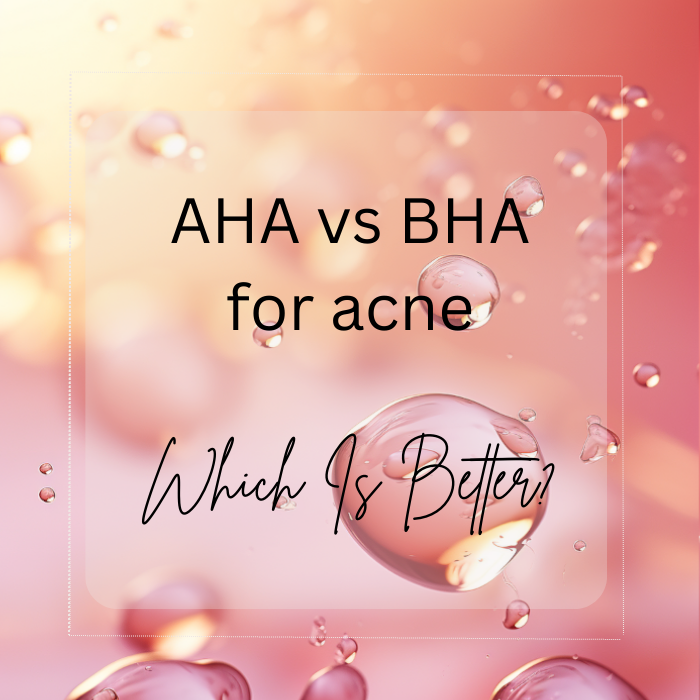 COSRX AHA/BHA Clarifying Treatment Toner contains glycolic acid (0.1%). Glycolic acid is water-soluble. It helps dissolve the outer layers of the skin, which can bring closed comedones to the surface (I had some that were overgrown with skin and looked like tiny warts). AHAs treat acne, scars, melasma, hyperpigmentation, roughness, age spots, and seborrhea. They work by dissolving the outer layers and uncovering newer skin layers.
AHAs are moisturizing, and they also help with fine lines. After all, it's uncovering younger-looking skin. AHAs also make you photosensitive, so your skin can end up worse, not better if you don't wear sunscreen.
AHAs come to act on the surface only and therefore eliminate dead skin cells but also provide hydration, stimulation of collagen production (anti-aging effect), and improve and brighten your skin tone. AHAs will act on the hyperpigmented areas of your skin (such as sun spots or acne scars). It is not a whitening ingredient! I do not seek skin whitening but a more even complexion!
Betaine Salicylate combines salicylic acid – BHA and a gentle moisturizer, betaine.
BHA (0.1%) helps with inflammation and acne. BHAs are oil-soluble, so they can get into your sebum-clogged pores and help clear them out. This is why they can help "'prevent" breakouts by keeping the pores clear and stopping them from forming clogs.
The BHAs will penetrate the skin and allow deep cleaning of the pores with an anti-inflammatory effect. This active ingredient acts to reduce pimples and blackheads.
Salix Alba (Willox) Bark Water contains flavonoids, a polyphenolic compound with anti-inflammatory, regenerating, soothing, antiseptic, and anti-aging effects.
COSRX AHA/BHA Clarifying Treatment Toner is enriched with 10% Pyrus malus or apple water. Apple water is a natural AHA that provides gentle exfoliation to remove dead surface skin cells and excess oil while prepping the skin for nourishment and treatment from other skincare products. It has a balancing and refreshing effect.
COSRX AHA/BHA Clarifying Treatment Toner does not contain niacinamide, hyaluronic acid, parabens, alcohol, essential oils, fragrances, or allergens. It is vegan and cruelty-free.
Packaging
As you can see, the COSRX AHA/BHA Clarifying Treatment Toner comes in a 150ml transparent plastic spray bottle. The toner has a very minimalistic design, nothing fancy. COSRX is a brand that pays more attention to its products' ingredients than the packaging. The bottle is straight to the point and straightforward with what kind of product it is.
This is a very unassuming-looking product, but what matters is what's inside and how it works.
The nozzle distributes the liquid evenly and smoothly. It is misty enough to be sprayed directly onto the face. Since it is an acid toner, I prefer to apply it with my hands to avoid the eye area. It's efficient, and less product is wasted on cotton pads. I enjoy this type of application; it's hygienic and convenient.
It's semi-travel friendly: it helps that it comes in a plastic bottle, but the large size does not.
Since you only need a couple of sprays of toner, one bottle of COSRX AHA/BHA Clarifying Treatment Toner can last up to six months, so you are getting your money's worth and more.
Scent
Since it is a chemical exfoliant, I expected a pungent smell. I was surprised to discover that it has a very mild scent that most acid products seem to have.
I like that it is fragrance-free and that the scent dissipates within seconds.
Texture
The product is watery and transparent. At first glance, you would think that it's just plain water! When you apply it, it practically disappears into your skin like water.
I use my clean hands to gently tap the product on my face for even distribution and better absorption. Compared to other harsh toners, I can feel my skin becoming hydrated right after using my cleanser. It does not leave any sticky or filmy residue.
My Thoughts on the COSRX AHA/BHA Clarifying Treatment Toner
Everybody has skincare horror stories. Maybe you once burned your skin by using a product you didn't know you were allergic to, or perhaps you accidentally used foot cream instead of face cream? Both are equally terrifying.
Here's my skincare horror story: I read something online about using coffee grounds as a facial scrub. I was a naïve young lady who longed for clear, smooth skin at the time. I was willing to try out almost anything that would help with my acne.
So, after making my morning coffee, I directly applied the coffee grounds to my face.
No, I did not mix it with anything. Without more research, I thought exfoliating my face with the coffee grounds would be a good idea.
To cut my skincare horror story short, the coffee grounds were too harsh for my skin; they tore my skin, and I ended up with acne all over my face the next day. When I say all over, I mean all over. It was terrible!
I always considered coffee my true love, but it betrayed me! I found it hard to trust exfoliants again after that horrible experience.
However, two years ago, I was informed of the existence of chemical exfoliants. Hearing the word "chemical" terrified me initially, but I learned my lesson and researched them extensively. I was determined to find the perfect chemical exfoliant for my skin!
Behold… COSRX's AHA/BHA Clarifying Treatment toner!
I have a combination skin type with dehydrated, dry patches. I was not paid for this review or received it as a gift.
I was pretty disappointed with this product the first week I used it. I didn't see any changes, even though I used it twice daily like I was supposed to. Regardless, I kept using it.
After about three weeks, I started seeing subtle but definite improvements in my skin's texture (especially on one area of my cheek with tiny bumps). After around five weeks of using this product, I loved it!
This product takes some time to see results, but it is worth waiting for. It works.
As my acne cleared up, I decided only to use the COSRX AHA/BHA Clarifying Treatment Toner at night. Even after two years of using it, I'm still scared of burning my skin (flashback to my skincare horror story), so when I go out, I use a broad-spectrum sunscreen with SPF 30 or more.
COSRX AHA/BHA Clarifying Treatment Toner retains its effectiveness even if used once a day. My pores are never clogged now. I was confused and thought it was just a trick of my mind, but my suspicions were confirmed upon further inspection. My pores are reduced in size and appear cleaner. It is due to the anti-inflammatory properties of the BHA.
My skin is the clearest it has ever been, compared to when I was in college when I had a new pimple every week. The only time my skin breaks out is when I'm on my period, which is unfortunately unavoidable. COSRX AHA BHA Clarifying Treatment Toner has helped reduce breakouts.
I have used many acne treatment toners and found that most leave my face dry and tight. They are usually very harsh and even burn sometimes. This toner is extremely gentle and does not irritate my skin at all. I was very pleasantly surprised.
The moisturizing effects are apparent, too, leaving my skin feeling supple and fresh.
As for the anti-wrinkle effects, I haven't noticed anything drastic, which was expected as I'm still not at the age to develop them. But I hope it'll have some preventative uses.
How Do You Use the COSRX AHA/BHA Clarifying Treatment Toner?
You may be wondering where something like this fits into your routine.
Guide to correctly layering chemical exfoliants and hydrating toners.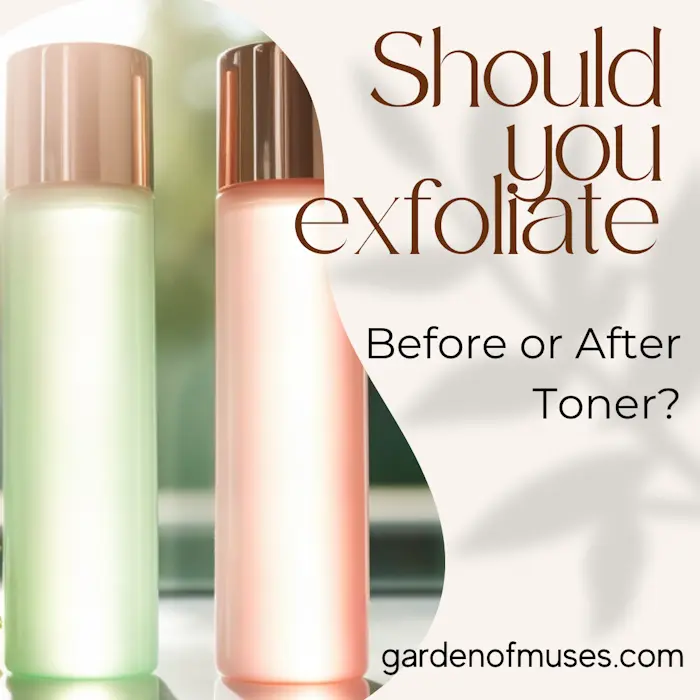 Clean and dry your face and neck;
Spray liberally onto clean hands;
Gently massage all over the face and neck;
Pat for better absorption;
Proceed with hydrating toners;
Serum(s);
Sunscreen (if in the AM, of course).
If you prefer cotton pads, spray the liquid on a cotton pad and gently wipe it on your face. You can saturate the cotton pads and use them as a mask sheet to boost the effect of the toner.
Before and After Photos
FAQ
Can I Use the COSRX AHA/BHA Clarifying Treatment Toner Every Day?
Yes. This is a very gentle toner. I even used it twice daily until my acne cleared up. Even if you have sensitive skin or are at the beginning of your skincare journey, the toner is suitable for daily use.
Pros
Mild, non-irritant;
Simple spray bottle packaging;
It takes months to use up the entire bottle;
Clears pores effectively;
Controls sebum production;
Cons
A little drying on the skin if used alone.
Overall
COSRX AHA/BHA Clarifying Treatment Toner is a miracle toner.
I trust COSRX and this toner, so I will continue using it to maintain my clear skin. It has noticeably reduced my acne scars until they're no longer visible, and I don't have to worry about clogging my pores. My cheeks are usually the dry parts of my face, and since using this toner, they haven't felt flaky or dry. For once, my skin looks healthy.
Although it takes some time to see results, I recommend this product for anyone with acne (especially those with sensitive skin) or anyone who wants to improve the texture of their skin.
COSRX AHA/BHA Clarifying Treatment Toner is both gentle enough and efficient. This toner is well suited for people with oily and combination skin types. People with dry skin should pay attention and moisturize more.
AHAs increase sun sensitivity, so don't forget the sunscreen.
P.S. As much as possible, please avoid harsh physical exfoliants. You do not want to end up like me after my coffee grounds tragedy.
Will I repurchase the COSRX AHA/BHA Clarifying Treatment Toner?
I love this toner and have already adopted it into my permanent lineup.
Rating 5/5
I give this a solid 5/5, and it's probably one of my HG. 🙂
Shop for COSRX AHA/BHA Clarifying Treatment Toner
Lastly, I was not paid for this review or received it as a gift.
As always, you do you; be kind to your skin and yourself! Remember that every person's skin and skin type is different, so what might work for me might not work for you, and vice versa. So, before adding a new product to your skincare routine, it pays to do a little research first.
Before adding the COSRX AHA/BHA Clarifying Treatment Toner to your skincare regimen, ensure you are not allergic to it or its ingredients. You should also consult your doctor if you are pregnant, breastfeeding, or have any medical conditions or medications that may interact with the COSRX AHA/BHA Clarifying Treatment Toner. Always do a patch test before applying the COSRX AHA/BHA Clarifying Treatment Toner on your skin to avoid adverse reactions.
I am not a dermatologist or licensed aesthetician, but I have sufficient experience and knowledge I gained by testing multiple products and self-exploration. Unsure? Best to consult your dermatologist.
Happy shopping, and don't forget the sunscreen! Here's to great skin in 2023!
Show Me Proof